Search UK franchise opportunities
Master Franchises - Area Development and Multi-unit opportunities
Are you looking to expand your investment portfolio? whichfranchise is working with selected brands looking to develop, or establish, their UK presence. So if you are interested in helping to develop a successful international brand in the UK or buying the rights to own multiple locations of an established UK franchise, then whichfranchise will help you to understand how you can be involved in this exciting investment opportunity
View ALL Master, Area Development and Multi-unit opportunities
UK Franchisor Interviews
Experienced franchise executive brings spa810 to the UK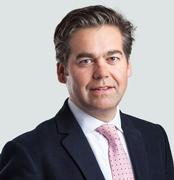 Duncan Berry has bought the UK and Irish rights for spa810 franchise. Established in Arizona, spa810 (pronounced spa eight ten) offers a selection of carefully curated spa and non-invasive medical treatments.
Duncan has over 20 years of franchise experience behind him, having managed franchises such as Cartridge World, Choice Hotels and Bluebird Care, as well as being appointed twice to the British Franchise Association's Board of Directors.
Duncan has opened the first spa810 in Harrogate, North Yorkshire and will ultimately develop a network of franchisees across the British Isles. In this article, Duncan talks about his spa810 journey so far and his plans for expanding the spa810 brand throughout the UK.
Read more..
Archive of Franchisor Interviews
Franchise resales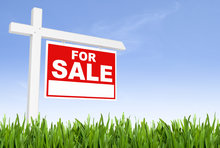 You don't have to start a franchised business in the UK from scratch; many existing franchisees are looking to sell their franchise. In our resale section you will find advice on buying and selling a franchise resale, stories of those who bought a resale as well as listings of existing franchises for sale across the UK.
Read more about existing franchises for sale
Franchising your business
Are you considering franchising your business? If yes, we can help. Our "Franchise Your Business" section will help you to decide if franchising is the right expansion route for your business, and if so, how to franchise your business. Read more about franchising a business
Ask the experts

Franchising can be a very complex area and to make sure you find the right franchise for you, or set up your own franchise correctly, is it imperative that you do as much research as possible. This includes seeking professional help and advice. Our Ask the Expert section allows you to post questions regarding funding a franchise, legal issues, accountancy, consultancy and general franchise advice. Post your questions to our panel of experts
Raising finance
It is a big step from deciding to start a franchise to actually opening your doors for business. For many, one of the biggest hurdles is approaching the bank for finance. Read more about funding a franchise
UK franchisee stories
Exclusive Interview: "I chose a resale as they were already trading and had a proven track record."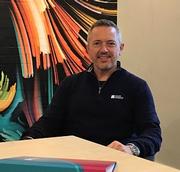 Paul Glover previously owned a waste management company before deciding the sell the business and try something new. He still wanted to run his own business in a growing market with a support network in place. A local franchise resale opportunity with Signs Express caught his interest. With his knowledge of the local area and the chance to enter an already established business it made sense for Paul. Learn about Paul's journey into franchising with his Signs Express resale opportunity!
Read more..
What are they key qualities of a franchisee?
We hear how franchisees are looking for franchisees that not only enjoy the business but also who will also follow a proven system. For this, it is often the case that franchisees won't necessarily need previous experience in that industry as they will be taught the franchise system and will be trained and supported throughout. Watch this short video to receive more essential information and advice. In this video, we talk to Sir Bernard Ingham, the former president of the British Franchise Association, Clive Houlston, former MD of Mr. Electric and AireServ. Dan Archer, former Business Development Manager for X-press Legal Services, Alex Waite, Franchise Recruitment Manager for Dream Doors, Mark Llewellyn Managing Director of Revive, and Robin Page of Cash Generator
View our playlist of experts explaining what's involved in franchising on our youTube channel
Featured master franchise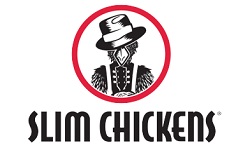 Join one of the fastest growing restaurant brands in the UK. Slim Chickens UK, operated by the Boparan Restaurant Group who also own Giraffe, Giraffe Stop, Wondertree, Ed's Diner, Fishworks and Cinnamon Collection chains, is looking for the multi-unit operators to bring the love of better chicken to new markets in the UK.
Read more
View ALL high investment and master franchising opportunities
Industry focus
Find out why the domestic cleaning sector is worth £4.7 billion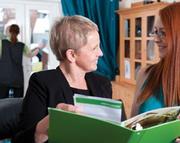 The domestic cleaning industry is reportedly worth £4.7 billion pounds – That's a phenomenal sum. The question might be why is it worth so much? In this exclusive article, Merry Maids, one of the largest domestic cleaning franchise businesses in the world, gives us an expert insight into this highly lucrative industry. To get the inside scoop...Read more..
What you need to know about buying a fast food franchise
Fast food franchise brands still remain the most popular choice when it comes to researching a franchise to buy. Whether it be burgers, chicken, pizza, kebabs, pastries...and even salads...there is something for everyone. Read more..