UK franchisee stories
Buying a Bright & Beautiful franchise is the most rewarding and fulfilling decision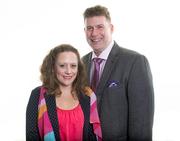 Stuart Callister and Eve Wrinkler run their own Bright & Beautiful housekeeping franchise in Worcester. Having had mixed experiences of domestic cleaners, Stuart and Eve identified that there was a gap in their local area for a trusted service which not only offered clients a great service but created lasting job opportunities in their local community too. They looked at many cleaning franchise opportunities, but it was the Bright & Beautiful franchise model that stood out. Both were very impressed with the franchisor and loved the fact that all the franchisees they met genuinely loved the business. They also loved the fact the company had recently been acquired by the Dwyer Group, a major player in international and UK franchising. Read more..
Industry focus
Busting common myths about van-based franchises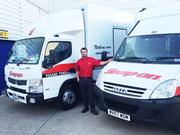 According to the latest bfa Natwest Franchise Survey, van franchises make up 10% of all UK franchise systems. Snap-on Tools is one of the largest van franchises in the country. National Franchise Manager, Lisa Law, discusses five of the most common myths surrounding the concept of van franchising. In this exclusive article, Snap-on Tools gives us an unique look into this sector. Read more..
UK Franchisor Interviews
Exclusive Interview: Michael Wood, Managing Director of Utility360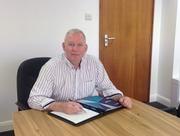 Utility360 was launched in 2010 by Michael Wood to take advantage of changes in the energy market that were being overlooked. Since then Utility360 have established their place in the market - being one of only a handful of businesses who deal with all the 'Big Six' energy companies. Find out what differentiates Utility360 from their competitors and learn of opportunities for opening your own franchise…
Read more..
Master licenses
Are you looking to expand your investment portfolio? Are you interested in becoming a master franchisee for an international brand? If so we will help you to understand how you can be involved in this exciting investment opportunity. Read more about buying a master franchise
Ask the experts

Franchising can be a very complex area and to make sure you find the right franchise for you, or set up your own franchise correctly, is it imperative that you do as much research as possible. This includes seeking professional help and advice. Our Ask the Expert section allows you to post questions regarding funding a franchise, legal issues, accountancy, consultancy and general franchise advice. Post your questions to our panel of experts
Raising finance
It is a big step from deciding to start a franchise to actually opening your doors for business. For many, one of the biggest hurdles is approaching the bank for finance. Read more about funding a franchise
Featured master franchise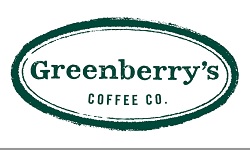 Greenberry's Coffee Co; the global franchise with a "home away from home" atmosphere. Greenberry's Coffee Co. offers the highest quality coffees and teas from all over the world, delicious pastries baked on-site daily and an extensive food program. Each Greenberry's store has an individual, local character, yet is supported by a franchise network with proven systems and procedures.
Read more
View ALL high investment and master franchising opportunities
Franchise expert news and opinions
How to recruit people who will drive your business growth

In a small business, people who are specialists in the company, but who have never recruited or even managed people before often handle hiring new staff. This can lead to mistakes that can have an impact on a business that is otherwise ripe for growth. Getting it right – recruiting people who fit the role, the team, and even exceed your expectations on the positive impact they have – is tricky, but not impossible.
Read more..
Franchising your business
Are you considering franchising your business? If yes, we can help. Our "Franchise Your Business" section will help you to decide if franchising is the right expansion route for your business, and if so, how to franchise your business. Read more about franchising a business
Franchise resales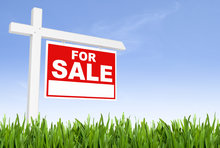 You don't have to start a franchised business in the UK from scratch; many existing franchisees are looking to sell their franchise. In our resale section you will find advice on buying and selling a franchise resale, stories of those who bought a resale as well as listings of existing franchises for sale across the UK.
Read more about existing franchises for sale