Search franchise opportunities
Master Franchises - Area Development and Multi-unit opportunities
Are you looking to expand your investment portfolio? whichfranchise is working with selected brands looking to develop, or establish, their UK presence. So if you are interested in helping to develop a successful international brand in the UK or buying the rights to own multiple locations of an established UK franchise, then whichfranchise will help you to understand how you can be involved in this exciting investment opportunity
View ALL Master, Area Development and Multi-unit opportunities
Franchise resales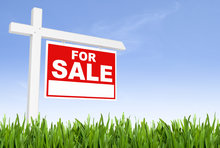 You don't have to start a franchised business in the UK from scratch; many existing franchisees are looking to sell their franchise. In our resale section you will find advice on buying and selling a franchise resale, stories of those who bought a resale as well as listings of existing franchises for sale across the UK.
Read more about existing franchises for sale
Franchising your business
Are you considering franchising your business? If yes, we can help. Our "Franchise Your Business" section will help you to decide if franchising is the right expansion route for your business, and if so, how to franchise your business. Read more about franchising a business
Ask the experts

Franchising can be a very complex area and to make sure you find the right franchise for you, or set up your own franchise correctly, is it imperative that you do as much research as possible. This includes seeking professional help and advice. Our Ask the Expert section allows you to post questions regarding funding a franchise, legal issues, accountancy, consultancy and general franchise advice. Post your questions to our panel of experts
UK Franchisor Interviews
Exclusive Interview: A passion for health and beauty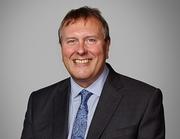 For over 50 years Guinot have been at the forefront of the beauty industry developing innovative skincare methods. Guinot franchisees manage their own High Street beauty salon and thanks to our extensive training and support, you do not need to have experience in the beauty industry. To find out how to break into this this lucrative industry...
Read more..
Raising finance
It is a big step from deciding to start a franchise to actually opening your doors for business. For many, one of the biggest hurdles is approaching the bank for finance. Read more about funding a franchise
UK franchisee stories
Auditel franchisee balances growing his business with his newly growing family!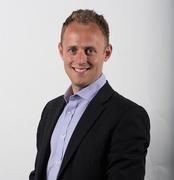 When his wife had a baby earlier this year, Stephen Sowerby had already established the ideal solution for him to be able to balance his work around his new family. The flexibility offered by Auditel meant that he can structure his time to focus on what is important to him. Learn more about seizing the day with an Auditel franchise opportunity!
Read more..
What are they key qualities of a franchisee?
We hear how franchisees are looking for franchisees that not only enjoy the business but also who will also follow a proven system. For this, it is often the case that franchisees won't necessarily need previous experience in that industry as they will be taught the franchise system and will be trained and supported throughout. Watch this short video to receive more essential information and advice. In this video, we talk to Sir Bernard Ingham, the former president of the British Franchise Association, Clive Houlston, former MD of Mr. Electric and AireServ. Dan Archer, former Business Development Manager for X-press Legal Services, Alex Waite, Franchise Recruitment Manager for Dream Doors, Mark Llewellyn Managing Director of Revive, and Robin Page of Cash Generator
View our playlist of experts explaining what's involved in franchising on our youTube channel
Featured master franchise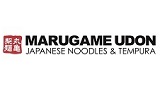 Marugame Udon...the Japanese way to healthy profits. With 1,000+ units worldwide, Marugame Udon is the market leader in the udon space. Through our quick-service casual restaurants we serve quality udon made on site from scratch alongside freshly made tempura for a great value meal. Marugame is owned by Toridoll Holdings Corporation of Japan; one of the fastest growing restaurant companies worldwide, operating 1,635 restaurants across Japan, South-East Asia, Australia, the U.S. and Europe.
Read more
View ALL high investment and master franchising opportunities
Industry focus
Benefiting from an ethical franchisor in a competitive market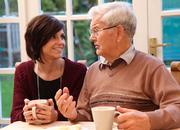 Having a recognisable brand name behind you, as your franchise is launched and built, brings a number of benefits. When breaking into a highly-lucrative market like the care industry, a highly-experienced, ethical franchisor can give franchisees an edge over competitors. In this exclusive article, Right at Home explains why franchising in the care industry is immensely rewarding and what it takes to succeed. To find out more...
Read more..
What you need to know about buying a fast food franchise
Fast food franchise brands still remain the most popular choice when it comes to researching a franchise to buy. Whether it be burgers, chicken, pizza, kebabs, pastries...and even salads...there is something for everyone. Read more..