Search UK franchise opportunities
Master Franchises - Area Development and Multi-unit opportunities
Are you looking to expand your investment portfolio? whichfranchise is working with selected brands looking to develop, or establish, their UK presence. So if you are interested in helping to develop a successful international brand in the UK or buying the rights to own multiple locations of an established UK franchise, then whichfranchise will help you to understand how you can be involved in this exciting investment opportunity
View ALL Master, Area Development and Multi-unit opportunities
UK Franchisor Interviews
Interview with Ian Parry, Founder of Trulawn Artificial Grass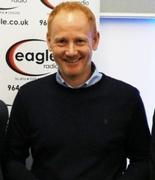 Trulawn is an established name in the artificial grass industry. Having decided to launch its franchise towards the end of 2019 – the lockdown in early 2020 gave them a significant challenge to overcome. Despite everything that has happened they still have managed to show significant growth this year; due to the volume of people working from home, and spare cash available as a result of cancelled holidays – the market became very buoyant. Ian Parry, joint founder and owner of Trulawn, talks about the decision and journey to franchising the company and how in 3 years the business has more than quadrupled in size. He discusses the challenges of 2020 with COVID-19 and how the business had to quickly adapt, implement new methods and technologies and swiftly instil confidence back in its customers.
Read more..
Archive of Franchisor Interviews
Franchise resales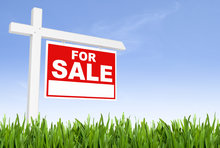 You don't have to start a franchised business in the UK from scratch; many existing franchisees are looking to sell their franchise. In our resale section you will find advice on buying and selling a franchise resale, stories of those who bought a resale as well as listings of existing franchises for sale across the UK.
Read more about existing franchises for sale
Franchising your business
Are you considering franchising your business? If yes, we can help. Our "Franchise Your Business" section will help you to decide if franchising is the right expansion route for your business, and if so, how to franchise your business. Read more about franchising a business
Ask the experts

Franchising can be a very complex area and to make sure you find the right franchise for you, or set up your own franchise correctly, is it imperative that you do as much research as possible. This includes seeking professional help and advice. Our Ask the Expert section allows you to post questions regarding funding a franchise, legal issues, accountancy, consultancy and general franchise advice. Post your questions to our panel of experts
Raising finance
It is a big step from deciding to start a franchise to actually opening your doors for business. For many, one of the biggest hurdles is approaching the bank for finance. Read more about funding a franchise
UK franchisee stories
The Start of a New Life with Tutor Doctor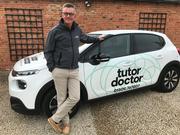 After a career spanning three decades in sales, Stephen Woolley began to tire of his role. Looking for an opportunity to be his own boss and manage his own work schedules Stephen started to consider new roles. Wanting to use the skills he had learned over his past work experience he found that a Tutor Doctor franchise could allow him to achieve his goals. Having launched the Loughborough franchise of Tutor Doctor in 2017, Stephen talks to us about his experience and how he is growing the buisness.
Read more..
Franchise expert news and opinions
Redundancy as a route to franchising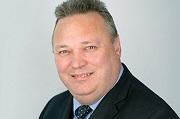 Redundancy can be difficult experience to deal with. Some people will accept it, while others might feel shock, anger, fear or even denial. But the most important thing for anyone going through a redundancy is not to rush into making decisions about the future. It's all too easy to make hasty decisions, perhaps out of fear of unemployment or change, however redundancy can actually provide an ideal opportunity to refocus and steer your career or other aspects of your life in a different direction. Franchising can be a great way to reduce the risks of setting up a business, because franchised businesses are already tried and tested success stories.
Read more..
What are they key qualities of a franchisee?
We hear how franchisees are looking for franchisees that not only enjoy the business but also who will also follow a proven system. For this, it is often the case that franchisees won't necessarily need previous experience in that industry as they will be taught the franchise system and will be trained and supported throughout. Watch this short video to receive more essential information and advice. In this video, we talk to Sir Bernard Ingham, the former president of the British Franchise Association, Clive Houlston, former MD of Mr. Electric and AireServ. Dan Archer, former Business Development Manager for X-press Legal Services, Alex Waite, Franchise Recruitment Manager for Dream Doors, Mark Llewellyn Managing Director of Revive, and Robin Page of Cash Generator
View our playlist of experts explaining what's involved in franchising on our youTube channel
Industry focus
The 'medi-spa' sector is expanding to the UK, driven by a US franchisor with over 30 years' experience!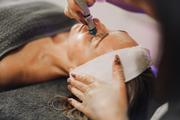 Whilst we are all aware of the importance of looking after our health and fitness, the health of our skin is now in sharp focus as we all want to look our best for as long as possible. Not only is this true with an aging population who still want to look great, but also with 20 year olds who are already taking preventative action to slow the aging process down. To learn how you can capitalise on this opportunity in this large and growing market read more...
Read more..
What you need to know about buying a fast food franchise
Fast food franchise brands still remain the most popular choice when it comes to researching a franchise to buy. Whether it be burgers, chicken, pizza, kebabs, pastries...and even salads...there is something for everyone. Read more..