Search franchise opportunities
Master Franchises - Area Development and Multi-unit opportunities
Are you looking to expand your investment portfolio? whichfranchise is working with selected brands looking to develop, or establish, their UK presence. So if you are interested in helping to develop a successful international brand in the UK or buying the rights to own multiple locations of an established UK franchise, then whichfranchise will help you to understand how you can be involved in this exciting investment opportunity
View ALL Master, Area Development and Multi-unit opportunities
UK Franchisor Interviews
Exclusive Interview: John Graham and Mark Abbott, MD's of Oven Wizards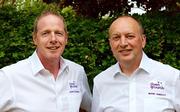 Oven Wizards was established in 2004 before being bought by current owners John Graham and Mark Abbot in 2010. Being a former franchisee himself, Mark knew the company inside out and what was important in terms of the levels of support provided to franchisees. When the duo took over, Oven Wizard had a small number of 'Wizards' focussed in the south east of England. Now they can be found nationwide in all corners of the country, and are still expanding! Find out what differentiates Oven Wizards from their competitors and how you can join them with your own franchise!
Read more..
Franchise resales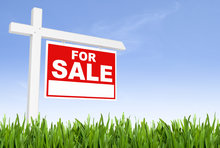 You don't have to start a franchised business in the UK from scratch; many existing franchisees are looking to sell their franchise. In our resale section you will find advice on buying and selling a franchise resale, stories of those who bought a resale as well as listings of existing franchises for sale across the UK.
Read more about existing franchises for sale
Franchising your business
Are you considering franchising your business? If yes, we can help. Our "Franchise Your Business" section will help you to decide if franchising is the right expansion route for your business, and if so, how to franchise your business. Read more about franchising a business
Ask the experts

Franchising can be a very complex area and to make sure you find the right franchise for you, or set up your own franchise correctly, is it imperative that you do as much research as possible. This includes seeking professional help and advice. Our Ask the Expert section allows you to post questions regarding funding a franchise, legal issues, accountancy, consultancy and general franchise advice. Post your questions to our panel of experts
Raising finance
It is a big step from deciding to start a franchise to actually opening your doors for business. For many, one of the biggest hurdles is approaching the bank for finance. Read more about funding a franchise
What are they key qualities of a franchisee?
We hear how franchisees are looking for franchisees that not only enjoy the business but also who will also follow a proven system. For this, it is often the case that franchisees won't necessarily need previous experience in that industry as they will be taught the franchise system and will be trained and supported throughout. Watch this short video to receive more essential information and advice. In this video, we talk to Sir Bernard Ingham, the former president of the British Franchise Association, Clive Houlston, former MD of Mr. Electric and AireServ. Dan Archer, former Business Development Manager for X-press Legal Services, Alex Waite, Franchise Recruitment Manager for Dream Doors, Mark Llewellyn Managing Director of Revive, and Robin Page of Cash Generator
View our playlist of experts explaining what's involved in franchising on our youTube channel
Featured master franchise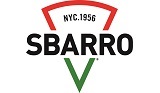 Let's make beautiful Pizza together...join the Sbarro family Sbarro is one of the largest pizza restaurant franchises in the world with over 800 restaurants. Our flexible restaurant design means our restaurants can go into a number of different venues including food courts, touristic/high pedestrian traffic areas, casinos, airports and travel centres, corporate buildings, universities etc. We are seeking Area Development and/or Master Franchisees.
Read more
View ALL high investment and master franchising opportunities
Industry focus
Find out why the domestic cleaning sector is worth £4.7 billion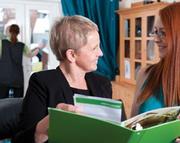 The domestic cleaning industry is reportedly worth £4.7 billion pounds – That's a phenomenal sum. The question might be why is it worth so much? In this exclusive article, Merry Maids, one of the largest domestic cleaning franchise businesses in the world, gives us an expert insight into this highly lucrative industry. To get the inside scoop...Read more..
What you need to know about buying a fast food franchise
Fast food franchise brands still remain the most popular choice when it comes to researching a franchise to buy. Whether it be burgers, chicken, pizza, kebabs, pastries...and even salads...there is something for everyone. Read more..