Franchise resales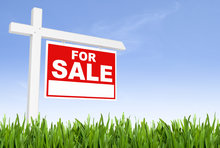 You don't have to start a franchised business in the UK from scratch; many existing franchisees are looking to sell their franchise. In our resale section you will find advice on buying and selling a franchise resale, stories of those who bought a resale as well as listings of existing franchises for sale across the UK.
Read more about existing franchises for sale
Franchising your business
Are you considering franchising your business? If yes, we can help. Our "Franchise Your Business" section will help you to decide if franchising is the right expansion route for your business, and if so, how to franchise your business. Read more about franchising a business
Ask the experts

Franchising can be a very complex area and to make sure you find the right franchise for you, or set up your own franchise correctly, is it imperative that you do as much research as possible. This includes seeking professional help and advice. Our Ask the Expert section allows you to post questions regarding funding a franchise, legal issues, accountancy, consultancy and general franchise advice. Post your questions to our panel of experts
Raising finance
It is a big step from deciding to start a franchise to actually opening your doors for business. For many, one of the biggest hurdles is approaching the bank for finance. Read more about funding a franchise
WHAT ARE THE KEY QUALITIES OF A FRANCHISEE?
We hear how franchisors are looking for franchisees who not only enjoy the business, but will also follow a proven system. It is often the case that franchisees won't necessarily need previous experience in that industry, as they will be taught the franchise system and will be trained and supported throughout. Watch this short video to receive more essential information and advice.
View our playlist of experts explaining what's involved in franchising on our youTube channel
UK franchisee stories
Interview with Penelope Copsey, CeX: "A profitable brand that would provide the support needed!"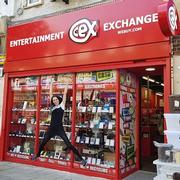 Working as a mobile nail technician in a CeX store made Penelope aware of the brand, so when an opportunity to venture in to franchising arose, it made sense to try CeX! Learn about Penelope's journey from working in a CeX to managing her own franchise!
Read more..
Featured master franchise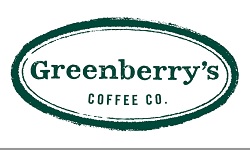 Greenberry's Coffee Co; the global franchise with a "home away from home" atmosphere. Greenberry's Coffee Co. offers the highest quality coffees and teas from all over the world, delicious pastries baked on-site daily and an extensive food program. Each Greenberry's store has an individual, local character, yet is supported by a franchise network with proven systems and procedures.
Read more
View ALL high investment and master franchising opportunities
Industry focus
Top 6 takeaways from BBC Radio 4 The Bottom Line's benefits of franchising show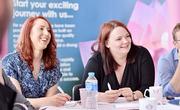 With over 44,000 franchise-owned businesses in the UK, 97% of which reporting profitability, 93% are reaching break even point within the first two years and over 50% are turning over more than £250,000 every year, it is no wonder the number of British Franchising Association approved franchise businesses has been constantly increasing in recent years - even during the economic downturn in 2008.
Read more..
UK Franchisor Interviews
Exclusive Interview: Darren Taylor, Owner of WILKINS CHIMNEY SWEEPS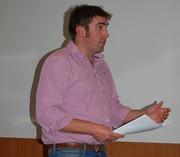 Darren Taylor took over as owner of Wilkins Chimney Sweeps in 2018, taking on a long-running business which has been established since 1895! Darren's experience in franchising with Stumpbusters meant that he knew the risks and rewards of franchising and the opportunities it can bring! Find out what has made Darren and Wilkins Chimney Sweeps so successful and how to take advantage of their franchise opportunities…
Read more..
What you need to know about buying a fast food franchise
Fast food franchise brands still remain the most popular choice when it comes to researching a franchise to buy. Whether it be burgers, chicken, pizza, kebabs, pastries...and even salads...there is something for everyone. Read more..