Search UK franchise opportunities
Master Franchises - Area Development and Multi-unit opportunities
Are you looking to expand your investment portfolio? whichfranchise is working with selected brands looking to develop, or establish, their UK presence. So if you are interested in helping to develop a successful international brand in the UK or buying the rights to own multiple locations of an established UK franchise, then whichfranchise will help you to understand how you can be involved in this exciting investment opportunity
View ALL Master, Area Development and Multi-unit opportunities
UK Franchisor Interviews
Interview with Stephen Trezona, Founder & Managing Director of Clear Brew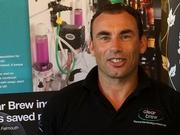 Stehen Trezona is the Managing Director and Founder of Clear Brew, the UK's leading independent beer line cleaning company. As well as managing the Clear Brew franchise business and overseeing 50 franchisees across the UK, Stephen still runs his own Clear Brew franchise in Cornwall which he set up back in 2006. It was the success of this business and the growing demand for services across the region, that led Stephen to take the decision to franchise his business in 2012. Stephen talks to us about his Clear Brew journey, the growing beer line cleaning industry and who makes an ideal franchisee for Clear Brew.
Read more..
Archive of Franchisor Interviews
Franchise resales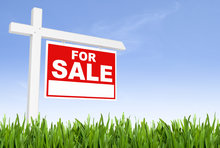 You don't have to start a franchised business in the UK from scratch; many existing franchisees are looking to sell their franchise. In our resale section you will find advice on buying and selling a franchise resale, stories of those who bought a resale as well as listings of existing franchises for sale across the UK.
Read more about existing franchises for sale
Franchising your business
Are you considering franchising your business? If yes, we can help. Our "Franchise Your Business" section will help you to decide if franchising is the right expansion route for your business, and if so, how to franchise your business. Read more about franchising a business
Ask the experts

Franchising can be a very complex area and to make sure you find the right franchise for you, or set up your own franchise correctly, is it imperative that you do as much research as possible. This includes seeking professional help and advice. Our Ask the Expert section allows you to post questions regarding funding a franchise, legal issues, accountancy, consultancy and general franchise advice. Post your questions to our panel of experts
Raising finance
It is a big step from deciding to start a franchise to actually opening your doors for business. For many, one of the biggest hurdles is approaching the bank for finance. Read more about funding a franchise
UK franchisee stories
Exclusive Interview: "It gives me enormous satisfaction seeing others succeed and grow."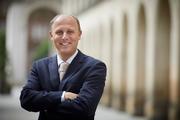 Paul Clarke was attracted to a UK Business Mentoring franchise with a desire to use his knowledge gained during 30+ years in the corporate world to help SME owners grow their businesses. As well as the financial rewards, the satisfaction Paul receives from seeing others succeed is something that helps him to continue growing his franchise! Learn more about Paul's experience with UK Business Mentoring, and how he would recommend it to others...
Read more..
Franchise expert news and opinions
Covid-19 and current attempts to end contracts early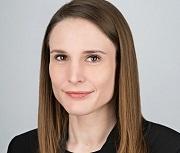 The global coronavirus pandemic is going to make it difficult or impossible for franchisors and franchisees in a wide range of circumstances to fulfil their contractual obligations. It is likely that many such parties will seek to argue that they should be released from those obligations by virtue of a force majeure clause or under the doctrine of frustration.
Although they are often confused, frustration and force majeure are two distinct principles. Force majeure is not a stand-alone concept in English law but many contracts will incorporate it by way of a force majeure clause. In the absence of a force majeure clause, the parties will not be able to rely on force majeure but may be able to invoke the common law doctrine of frustration.
Read more..
What are they key qualities of a franchisee?
We hear how franchisees are looking for franchisees that not only enjoy the business but also who will also follow a proven system. For this, it is often the case that franchisees won't necessarily need previous experience in that industry as they will be taught the franchise system and will be trained and supported throughout. Watch this short video to receive more essential information and advice. In this video, we talk to Sir Bernard Ingham, the former president of the British Franchise Association, Clive Houlston, former MD of Mr. Electric and AireServ. Dan Archer, former Business Development Manager for X-press Legal Services, Alex Waite, Franchise Recruitment Manager for Dream Doors, Mark Llewellyn Managing Director of Revive, and Robin Page of Cash Generator
View our playlist of experts explaining what's involved in franchising on our youTube channel
Industry focus
Online Shopping Rise Boosts Courier Franchises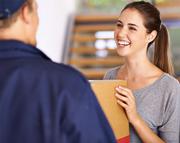 With the rise and rise of consumers purchasing products online, courier & delivery franchises have never been more appealing. In 2018 the courier and express delivery industry reached £12.6 billion in the UK and an astonishing 3.65 billion packages were transported. Learn how World Options have adapted to the ever-changing digital landscape to provide this growing sector with the courier services they require...
Read more..
What you need to know about buying a fast food franchise
Fast food franchise brands still remain the most popular choice when it comes to researching a franchise to buy. Whether it be burgers, chicken, pizza, kebabs, pastries...and even salads...there is something for everyone. Read more..