Search UK franchise opportunities
Master Franchises - Area Development and Multi-unit opportunities
Are you looking to expand your investment portfolio? whichfranchise is working with selected brands looking to develop, or establish, their UK presence. So if you are interested in helping to develop a successful international brand in the UK or buying the rights to own multiple locations of an established UK franchise, then whichfranchise will help you to understand how you can be involved in this exciting investment opportunity
View ALL Master, Area Development and Multi-unit opportunities
UK Franchisor Interviews
Exclusive interview with Ian Bradley, My Window Cleaner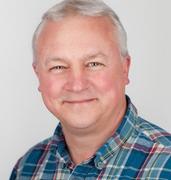 whichfranchise was delighted to have the opportunity to speak to Ian Bradley, Franchise Director for My Window Cleaner. From franchising his own business to developing the Riverford Organic franchise opportunity to the bfa Board of Directors, Ian is a true franchising veteran with over 30 years' experience in the UK franchise industry. He joined My Window Cleaner 2 years ago. With a successful 23-year track record, My Window Cleaner wanted to take their business to the next level and franchise it across the UK, and so approached Ian to help them achieve this. Ian talks to us about My Window Cleaner franchise and the importance of recruiting those with the vision of running multi-van operations.
Read more..
Archive of Franchisor Interviews
Franchise resales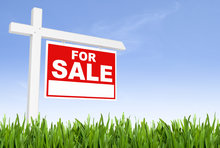 You don't have to start a franchised business in the UK from scratch; many existing franchisees are looking to sell their franchise. In our resale section you will find advice on buying and selling a franchise resale, stories of those who bought a resale as well as listings of existing franchises for sale across the UK.
Read more about existing franchises for sale
Franchising your business
Are you considering franchising your business? If yes, we can help. Our "Franchise Your Business" section will help you to decide if franchising is the right expansion route for your business, and if so, how to franchise your business. Read more about franchising a business
Ask the experts

Franchising can be a very complex area and to make sure you find the right franchise for you, or set up your own franchise correctly, is it imperative that you do as much research as possible. This includes seeking professional help and advice. Our Ask the Expert section allows you to post questions regarding funding a franchise, legal issues, accountancy, consultancy and general franchise advice. Post your questions to our panel of experts
Raising finance
It is a big step from deciding to start a franchise to actually opening your doors for business. For many, one of the biggest hurdles is approaching the bank for finance. Read more about funding a franchise
UK franchisee stories
Father and son Autoglym franchise in North Staffordshire still going strong after 30 years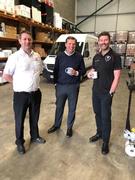 Don Richardson Ltd is the Autoglym franchisee for the North Staffordshire area. Becoming an Autoglym franchisee was evitable for Andy. His Dad was one of the first Autoglym distributors back in 1967 and so Andy grew up with the business and knowing it inside out. Despite having other jobs, Andy soon realised that Autoglym offered a great opportunity to build something worthwhile with his Dad. Andy and Don's business has grown to a multi-van operation. Hear from Andy on his Autoglym journey...
Read more..
Franchise expert news and opinions
10 "what not to do's" when franchising your business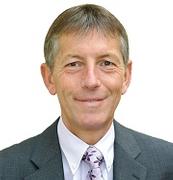 Do you ever get tired of those self-help books that tell you so righteously everything the author ever did, and that you should do, in order to be like them? I used to like the very direct information that you were given as a small child, such as, "don't run in the road because if you do, you'll get knocked over and die!" So much more effective than "when crossing the road, look right, look left, look right again!" So, this is a short article of a top 10 "what not to do's" aimed at treating people who want to franchise like adults!
Read more..
What are they key qualities of a franchisee?
We hear how franchisees are looking for franchisees that not only enjoy the business but also who will also follow a proven system. For this, it is often the case that franchisees won't necessarily need previous experience in that industry as they will be taught the franchise system and will be trained and supported throughout. Watch this short video to receive more essential information and advice. In this video, we talk to Sir Bernard Ingham, the former president of the British Franchise Association, Clive Houlston, former MD of Mr. Electric and AireServ. Dan Archer, former Business Development Manager for X-press Legal Services, Alex Waite, Franchise Recruitment Manager for Dream Doors, Mark Llewellyn Managing Director of Revive, and Robin Page of Cash Generator
View our playlist of experts explaining what's involved in franchising on our youTube channel
Featured master franchise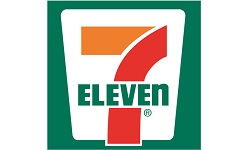 7-Eleven pioneered the convenience store concept in 1927 and has now evolved into nearly 70,000 stores located in 18 countries around the world. And whilst the 7-Eleven brand has grown significantly over the years, our focus stays fixed on making everyday life easier for customers. We are now looking to develop our brand into the UK.
Read more
View ALL high investment and master franchising opportunities
Industry focus
Franchising in a recession-resistant industry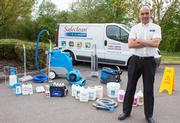 Society has become a little contradictory. On one hand, we are a 'throw away' nation, discarding and replacing items without a second through, yet, on the other, we are cost savers and DIY lovers. When your items are too valuable to rip up and replace, you call in the experts. In this exclusive article, Safeclean explains why this particular sector, in which they work, is not only recession-proof ...but keeps on growing.Read more..
What you need to know about buying a fast food franchise
Fast food franchise brands still remain the most popular choice when it comes to researching a franchise to buy. Whether it be burgers, chicken, pizza, kebabs, pastries...and even salads...there is something for everyone. Read more..