---
Buying a franchise is a complex process that should be undertaken in a logical order. You need to make sure you do your research thoroughly including finding out the basics of what franchising is, before looking at whether it is the right route into business ownership for you. Once you understand this, you are able to evaluate and find out more about the franchise opportunities available.
Our Franchise Guide takes you step-by-step through the franchise buying process. In this first stage we will look at what franchising is including the two different types of franchise methods, and the advantages and disadvantages of buying a franchise.
What is a franchise?
In simple terms, a "franchise" is an agreement between two parties which allows one party i.e. the franchisee, to market product or services using the trademark and operating methods of the other party i.e. the franchisor.
There are two types of franchise methods - 'Business Format Franchising' and 'Product and Trade Name Franchising'.
1. Business Format Franchising
The most common method in the UK is Business Format Franchising. By using this method the franchisor grants the franchisee the rights to use their logos and trademarks, as well as a turn-key system for doing business.
A franchisee often received help from the franchisor in regards to site selection, store layout and design, recruiting and training staff, marketing the business, preferred supplies contacts and more.
The franchisee in return has to pay an upfront franchise fee as well as ongoing royalties to the franchisor. The franchisor uses this money to help further develop the system through marketing, product and market research, and ongoing support.
2. Product and Trade Name Franchising
The other franchise method is Product and Trade Name Franchising. This type of franchising does not involve royalty fees.
The most important thing that the franchisor provides is the product; the franchisee is required to purchase the product or range of products exclusively from the franchisor. The franchisor also provides national marketing and advertising campaigns, logos and trademarks.
This type of franchising is mainly associated with industries such as petroleum, soft drink distribution and automotive.
Product and Trade Name Franchising has 3 distinctive characteristics:
The franchisee sells goods which are supplied by the franchisor or a person affiliated with the franchisor
The franchisor helps the franchisee to secure accounts or, depending on the type of business, locations or sites for rack displays or vending machines
Within 6 months of opening the business, the franchisee must pay the franchisor or a person affiliated with the franchisor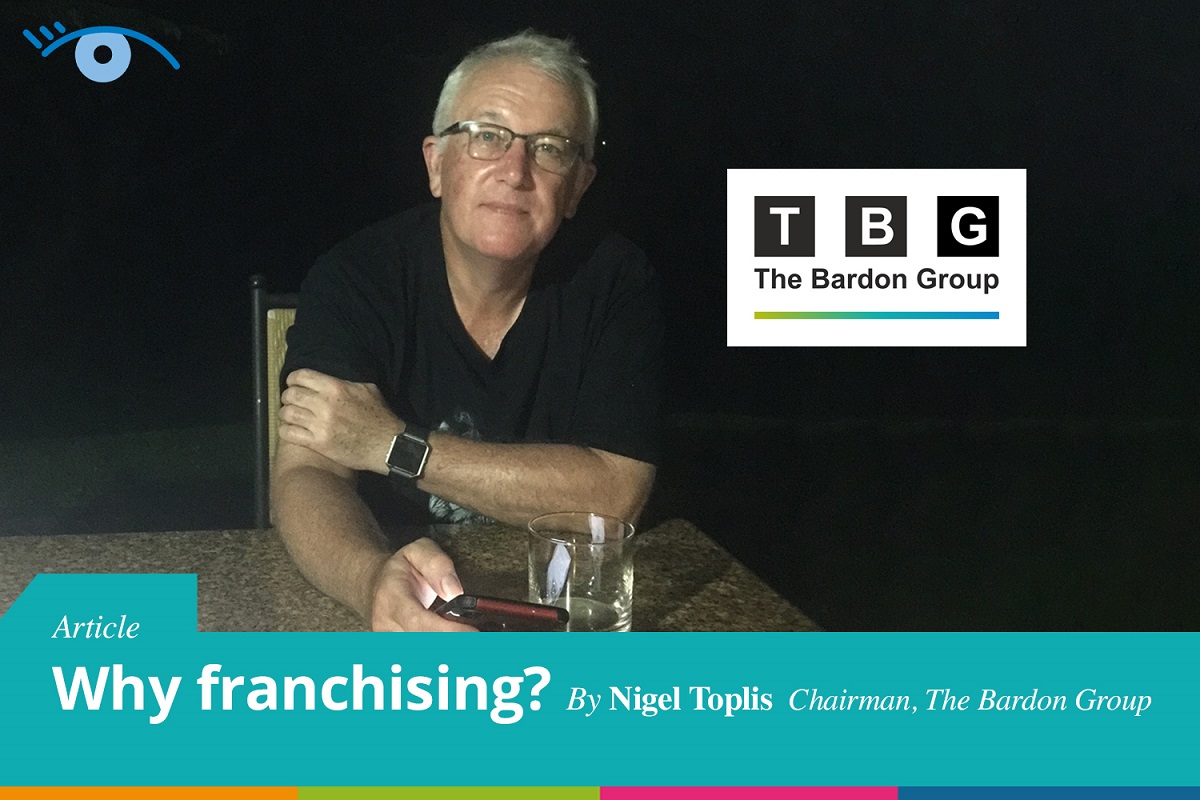 Franchising is the fastest growing and most consistently successful way to deliver products and services. It's a crazy mixture of conformity and individuality that combines the best elements of big business and small operations.
Rather than waking up in the middle of the night and shouting 'Eureka! I must become a franchisee', people conclude over a period of time that they want to run their own business – for a whole host of different reasons. Top of the list is taking control of your own destiny and becoming your own boss. Other motivators include wanting to be rewarded directly for your own efforts and to be able build a valuable capital asset, a desire to learn new skills and perhaps establishing a business which could provide employment for other family members.
Then, of course, there is the desire to create a capital asset which can later be sold or transferred.
A MENAGEREE OF BACKGROUNDS BUT COMMON FOCUS
Successful franchises can come from all walks of life. Within our own franchise brands individual's previous experience ranges from cattle ranching in Patagonia, a greengrocer in Chiswick, flight attendant for British Airways plus those employed in design, operations, HR and sales.
Very few franchisees have experience of working for themselves; the vast majority come from a corporate, service or educational background.
What they all have in common, however, is a desire to succeed, a willingness and propensity to work hard and an understanding that the franchise model and systems should be followed to the letter.
IN BUSINESS FOR YOURSELF, NOT BY YOURSELF
Running your own independent business can be lonely and expensive. If you set up your own business, you are responsible for everything.
BUT as a franchisee you get all the benefits of owning your own business backed up by a raft of head-office support services.
In addition to giving you access to the all-important brand, the franchisor is there to provide experience and know-how, demonstrate proven operation methods and supply marketing tools, sales training and technical guidance as well as a corporate identity and trademarks.
Furthermore, once you have set up your franchised business you will be able to network with other franchisees to share best practice and advice. And by being part of a bigger group of people, you will be able to enjoy economies of scale when it comes to buying services and supplies for the business and benefit from the research and development and business updates carried out for the brand by head office.
CARTE BLANCHE TO RICHES?
NO! There is no 'carte blanche' in a franchise. Certainly, if you set up your own independent business then frankly you can do whatever you want.
However, as the owner of a franchise territory you have to sign a legally binding franchise agreement and meet the expectations of the franchisor.
It is important to be honest in all dealings including the payment of ongoing fees to the franchisor, make the most out of the franchisor's systems and work hard to build high levels of repeat business. There's no point in becoming a franchisee if you are the type of person who likes to do their own thing and not be part of a bigger network. Mavericks do not make good franchisees.
Franchising is not for everyone but there is an overwhelming case to be made in its favour.
But one thing remains true about franchising – it allows you to be in business for yourself but not by yourself.
Find out more about franchise opportunities with Techclean and Recognition Express
Advantages of franchising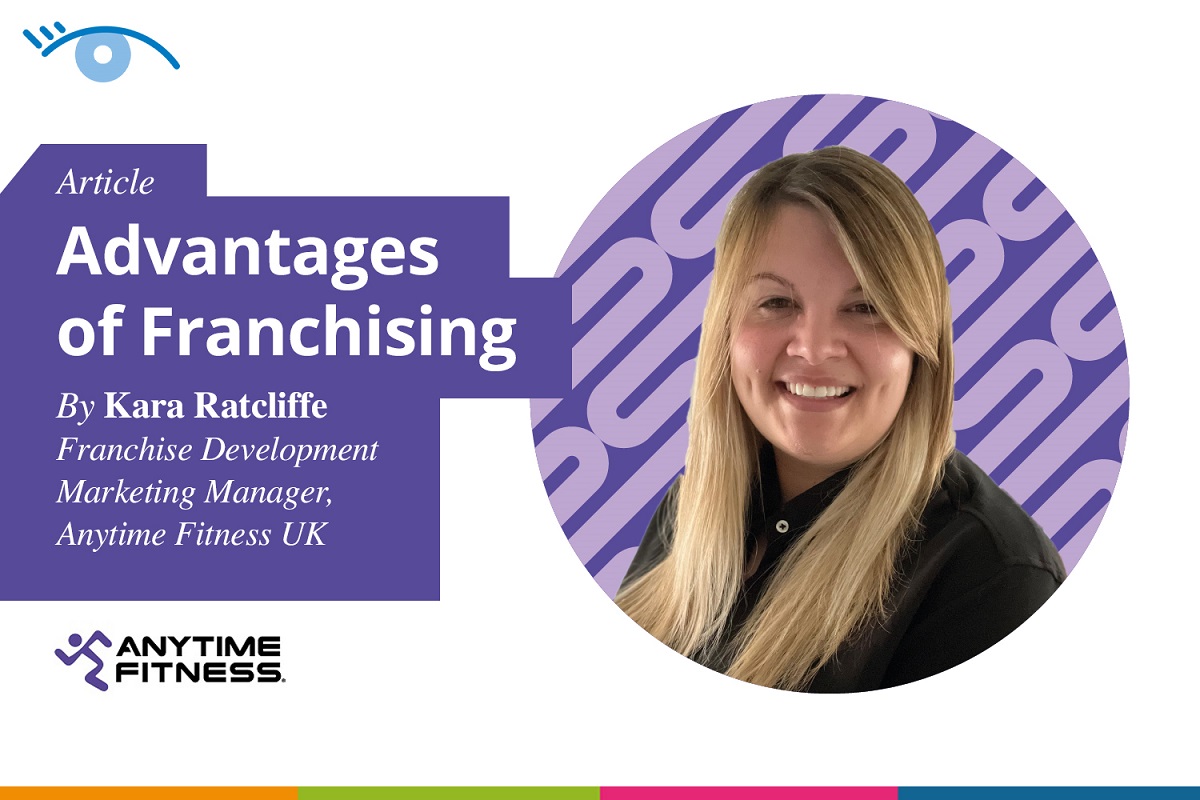 We're fortunate to have the opportunity to help ambitious entrepreneurs realise their dream of owning their own fitness franchise. Franchising gives people the chance to enjoy the independence of being their own boss but at the same time, benefit from an established brand and significant expertise supporting them along every step of the way.
Here at Anytime Fitness, here's what we believe are some of the main advantages of franchising:
You're part of an established brand
A key challenge when starting an independent business is gaining brand awareness and establishing trust in your brand. With franchising, you're investing into an established business which already has existing awareness among the population which can be a real advantage.
This can be a significant help when you begin your local marketing as rather than starting from scratch, there's a chance that consumers will already know about you.
Being part of an established brand can also have benefits from a financial point of view. It's likely that the franchise will have built up a network of partners and specialists in key areas, allowing you to take advantage of preferential costs and agreements.
This is a view shared by one of our franchisees, Sharon Thandi, who opened her first Anytime Fitness gym in 2023. "I wanted to invest in something that's a growing market and fitness definitely ticked the box," said Sharon. "Once I'd decided on the industry, Anytime Fitness stood out to me due to its global presence and its existing brand awareness. Investing in a franchise is a big decision and I'm sure like everyone else, I did some thorough research and what's instantly noticeable is that Anytime Fitness is a brand on the rise and demonstrates continued growth."
They've already built the blueprint
By investing into a franchise, you're part of a business that has already walked the walk. Anytime Fitness has built up a model that has successfully operated gyms for over 20 years, giving franchisees the confidence that they're part of a brand that knows the fitness industry inside out.
By operating within a franchise, you can be safe in the knowledge that you're getting the best advice and support. It's only when you want to run your own business do you realise the scale of work that goes into it, something that's perfectly encapsulated by one of our multi-site franchisees, Connor Thorne:
"Before you open, you get a checklist of everything that you need to have and I know for a fact that me and my father aren't the best with health and safety checklists and we'd have been absolutely lost without that and that level of support!" said Connor. "There is so much you need to know and the things like the licencing that you need came as a real shock to us. The suppliers that Anytime use have done a phenomenal job and the IT side, we'd have been going round and round companies to try and help. I had no idea how to run a 24-hour system so having that level of support means you can really accelerate the opening process."
Everyone wants you to succeed
The great thing about franchising is that it's a two-way partnership between the franchisee and franchisor. When you invest in a franchise, you also invest into a support team that has passion and expertise for their industry and above anything, want you to be successful.
Anytime Fitness has a Support Office with experts across Property, Club Operations, Finance, Marketing and HR who have accrued countless years of fitness industry experience. The team are there so you can lean on their expertise, allowing franchisees to focus on what matters to them; running their club and creating the best possible experience for their members.
Experience isn't everything
Something we pride ourselves on is removing the stereotype that you must be a fitness expert to own your own gym; it simply isn't the case. We have an eclectic range of franchisees from a range of backgrounds who have never worked in the industry yet operate hugely successful gyms.
The key is having a common goal; wanting to improve the health and wellbeing of your local community. We have the experience and supplier partnerships to help you along the way, as well as vital support with recruitment to ensure you get the right team in your gym to help you succeed.
There are just some of the advantages you'll find if you choose to invest in a franchise. If you feel like opening your own gym could be something for you, read more about Anytime Fitness.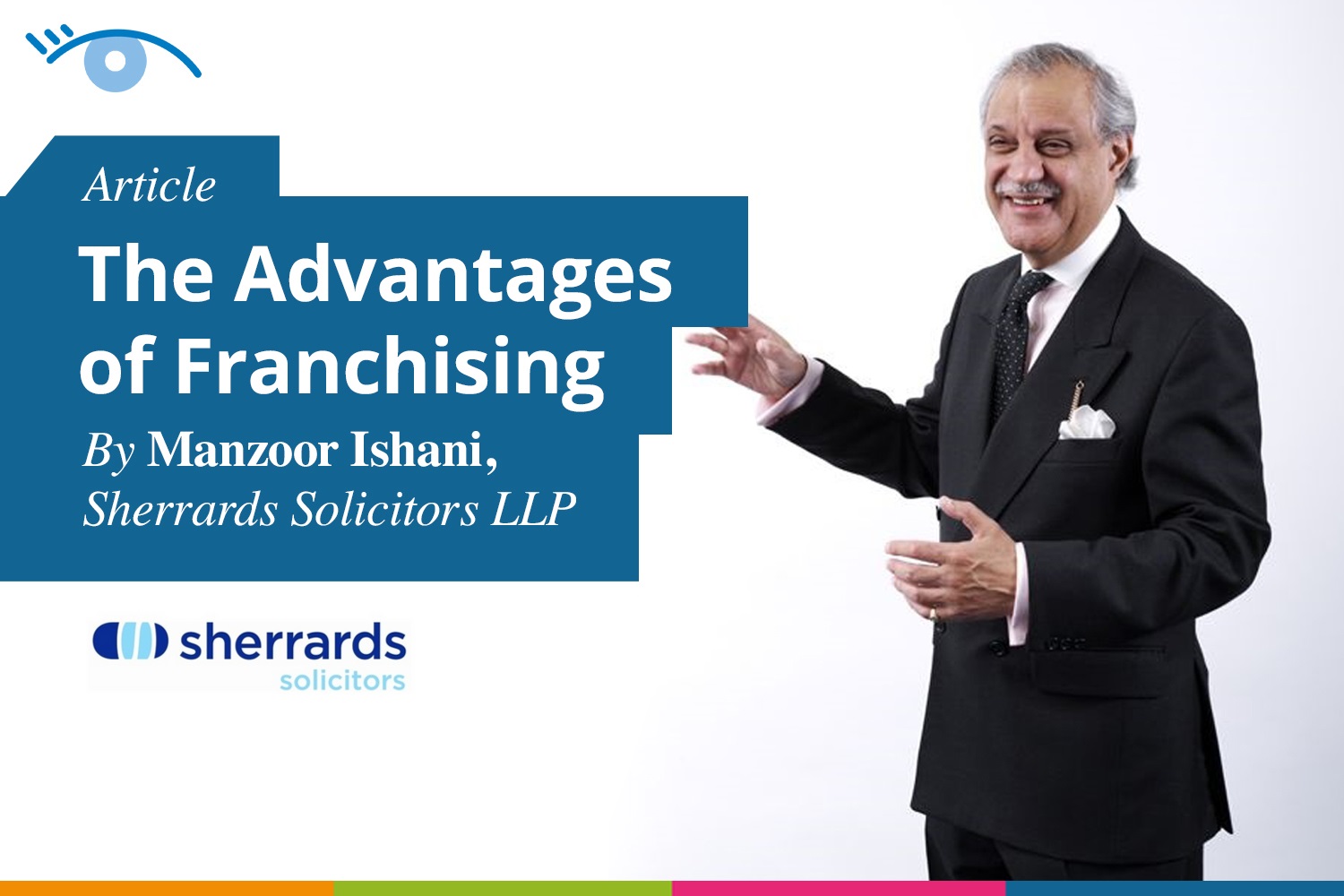 In this article, franchising expert, Manzoor Ishani, Sherrards Solicitors, discusses the advantages of franchising and the top 7 reasons reasons you should consider buying one.
1. Less risk
In a nutshell, the greatest advantage of a franchise system is that it reduces risk of business failure. This is due to the fact that an ethical franchisor will have a tried, tested and proven business concept in the market place. Therefore, most of the wrinkles will have been ironed out and the risks to the franchisee minimised.
It is a well known fact that less than 7% of franchise owners fail within the first 3 years, as compared to over 90% of new business start ups.
2. Competitive edge
Franchising enables a small businessman to compete with big businesses and a franchisee can take advantage of the economies of scale. All franchisees acting together can buy more cheaply and on better terms than an individual small business.
Add to this the franchisor's reputation in the industry, the franchisee can trade under a recognised brand and should have a distinct advantage over any independent small business competitor.
In theory at least, the products, equipment and system will have been previously market tested and therefore they come to the franchisee with a certain degree of 'ready acceptance' by the consumer.
3. Training and Support
Through training imparted by the franchisor, the franchisee climbs a very steep learning curve in a shorted period of time, thereby increasing their chances of succeeding considerably.
For example, someone who wishes to set up a dress hire business would find it very difficult to get the stock mix right at the outset. A franchisee, however, should have the benefit of his/her franchisor's experience and should receive advice on the range and mix of the stock to carry etc.
The franchisee has the benefit of the management and administrative experience of the franchisor in addition to which most franchisors provide back up and support including trouble shooting services to assist franchisees in their daily endeavours.
This support includes managerial and administrative services, product information and marketing support
4. No previous experience needed
No previous experience in a particular business is necessary for a franchisee to operate it. All deficiencies of know-how are made good, again, by training imparted by the franchisor.
Indeed, one of the proudest boasts of franchisors is that they have the ability to turn a butcher, baker or candlestick maker into a fryer of chicken, dry cleaner or quick print shop operator.
Any lack of knowledge on how to run a business is not a problem as a franchisor will provide the necessary training to the franchisee.
5. Hit the ground running
Franchisees "hit the ground running" when they open a franchised outlet as they enter the market with a recognised brand name, proven business system and products and or services which have been market tested.
6. Pooled resources
A franchisee has the ostensible backing of a large organisation and this is achieved by the pooling of resources, particularly in the field of advertising, marketing and promotions where each franchisee, by contributing a little, can have the benefit of a large fund for this purpose.
Franchisees are therefore able to have their goods and services promoted through media which would otherwise be closed to them.
In a well-run and structured franchise business, the franchisee is left to concentrate on selling the goods or services while at the same time receiving the benefit of continuous market research and development to improve the business and the franchised system.
7. Exclusive territory
In many cases franchisees are given exclusive territorial rights and this, in effect, gives them a monopoly over the area allocated to them, certainly in terms of doing business under the franchisor's trade name.
The "Disadvantages" of franchising
Whislt we believe franchising is a great model for those looking at business ownership, we do appreciate it might not be right for everyone. To help identify if franchising might be right for you, we have outlined some so called "Disadvantages" or drawbacks that some prospective business owners may not be comfortable with / need to understand in more detail before proceeding with their franchise research.
1. Lack of independence
An important feature of franchising is that every aspect of the business format is defined and each outlet is operated strictly in agreement with this format. Not everyone would be happy to operate a business under such constraints and you must consider how well you can accept this aspect of the franchising system when looking for a franchise to buy.
Discipline: Buying (licensing) a franchise means working within a system in which there is little freedom or scope to be creative. Almost every aspect of operating the business is laid down in the manuals.
Franchisor Monitoring: Regular field staff monitoring visits are welcome initially, but as time passes you will feel able to do your own trouble-shooting and you may come to regard the franchisors interest as an intrusion - it is after all your business.
Service Charges: At first these services are necessary and franchisees do not mind paying for them. However as time goes on, if less use is made of the franchisors services then franchisees can resent making the continuing payments.
Reputation: Each franchisee affects the reputation of the whole system depending on their performance and ability. In many franchises there is a wide gulf in the quality of product or service between the best and the worst franchisees. Thus any franchisee can harm the reputation of all outlets in the chain, even internationally.
2. Inflexibility
Responding to the market: Franchising tends to be an inflexible method of doing business as each franchisee is bound by the franchise contract to operate the business format in a certain way. This can make it difficult for a franchisor to introduce changes to the business format, refit outlets, or introduce new types of equipment. In some franchises it can be difficult for a franchisee to respond to new competition or to a change in the local market.
The job itself: What may seem an attractive challenge now could become boring after a few years so it is important that you choose a franchise to buy in which you will enjoy the work, or which has potential for growth.
3. Risk associated with franchisor performance
It is important to recognise that not all franchise businesses are soundly based or well run. In signing the franchise agreement you are formally binding yourself to a particular franchisor and it is, therefore, vital to select one which is competent and ethical.
There are 4 different categories of franchisor; some should be avoided at all costs, while others will vary in attractiveness according to the level of risk you are prepared to take.
1. The Established franchisor: This represents the least risky type of franchise opportunity. The business format will have been fully tested in a number of locations, most likely abroad too, and although the initial cost of opening such a franchise may be relatively high, a franchise with this type of company will be highly attractive to anyone for whom security is important.
2. The New Franchisor: There is nothing intrinsically wrong with a new franchise but great care must be taken in deciding to invest in any particular franchise. As franchisors incur high initial costs, they need a minimum number of franchises to break even. When a franchisor has fewer than the break-even number of franchises it is likely that
More effort will go into selling franchises than into providing support services.
There will be some deficiencies in services in order to keep costs down.
Financial resources will be strained.
In this start-up phase the franchisor is vulnerable to financial problems if franchises cannot be sold quickly enough. Franchises in this take-off phase are potentially those, which will earn the highest returns, for example if the product or service is outstanding in some way a large territory can be covered. With a franchisor you are in a position near that of an independent business - greater return. Depending on the risks you are prepared to take, this type of franchise may be attractive, or one to be avoided.
3. The Unethical Franchisor: Unfortunately some franchisors have no intention of entering a long-term support relationship with the franchisee, instead they have heard that franchising is a way to make money quickly out of gullible franchisees. This is done by setting up a shell franchise - lots on offer but nothing to back it up, then selling such franchises to those who are so keen to become a franchisee that they fail to make a thorough appraisal of the business on offer. Make sure that you spot this type of franchise, take time to investigate different opportunities.
You cannot afford to learn from your mistakes.
4. The Incompetent Franchisor: These are franchisors who are not offering franchises to perpetrate fraud but who are incompetent in one or more of the following ways:
The basic business is unsound
The franchisor is under-resourced and may not be able to fund the initial running of the business
The franchisor has not run a pilot test so cannot confirm that the business is actually franchiseable
They have not used experience or accredited franchise consultants or lawyers
Their manuals and start-up assistance and support if of poor quality
Truth and lies about franchising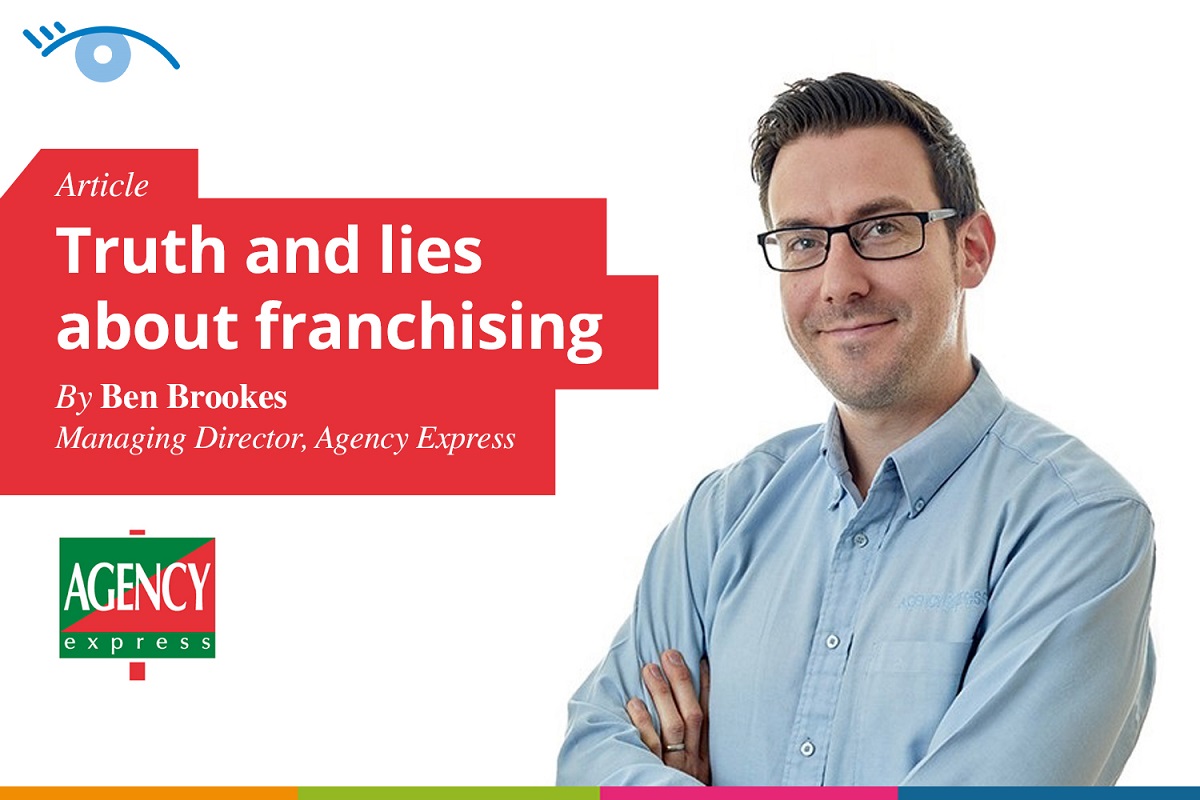 I am often struck that franchising must be quite a daunting world to enter.
Not only are there more than 900 franchises in the UK to choose from, they all seem to claim to be the business opportunity you are looking for. Every franchise exhibition, magazine, website and portal is filled with bright and shiny offerings brimmed with positivity fronted by yet another smiling (and suspiciously white toothed) franchisee declaring their devotion to their brand, and extoling its virtues.
You would be right to feel a little sceptical. Surely if franchising was this good, everyone would be doing it right?
I have worked in franchising now for 16 years, helping more than 200 people to become successful business owners in our network at Agency Express. I feel humbly qualified then to share a few of the truths, half-truths and lies you may encounter on your way to finding the right opportunity for you.
A small glimpse behind the curtain then – no political answers, just some straight talking. Let's get started:
If I join a franchise, I can't fail - Lie
There are no guarantees in business – be under no illusion that whichever franchise you join there will always be the potential to fail. That said, the failure rate for an average UK franchise is considerably lower than a stand-alone business. 80% of franchisees report success after 5 years with less than 20% of stand-alone businesses still trading.
The British Franchise Association reports less than 1% of trading franchises closed last year, so your chances of building and maintaining a profitable business are very good BUT franchising is not without the inherent risks attached to all business.
The biggest danger to any young business is undercapitalisation – not having enough cash to you and me – so make sure you have taken time to build a detailed business plan including a conservative cashflow projection that your franchisor agrees with.
I will have a team of people behind me helping me to achieve my goals – Truth
Absolutely. This is what Franchising is all about – Support, Support, Support. Your chosen Franchisor will be very happy to introduce you to the Support Team that will work with you to build a successful business. The team behind you is key to swift growth and development as a new business owner – they will have specialists in each area of your chosen business format, able to offer help, guidance and most importantly to warn you of any pitfalls as you begin your journey.
The Support Team will look very different depending on the type of franchise you have chosen to join. Some may specialise in products or services; others will be driving clients and new business towards you. Some will be lean with perhaps less than 10 staff members, with others numbering over 100 – the key is to ensure you have at the very least adequate access to support tin each area of your business.
Remember, the success of the franchisor is directly tied to the franchisees – specifically via the application of Management Service Charge. The franchisor is earning if you are earning - it is therefore in everyone's best interest to make sure your new venture is a roaring success.
Running my own business will mean I won't have to work as hard – Lie
I cannot stress enough how wrong this statement is.
There is every possibility you will be working longer and harder hours than you have ever done before. Starting a new business is challenging, even within a franchise network, and you can expect a rollercoaster of emotions, long days and sleepless nights. There will be days when you question your choices and wish to be back in the boring 9-5 as a cog in someone else's machine without the responsibility.
Why do we do it then? Because this is YOUR machine.
You will get out of bed each day knowing that the amount of effort you put into your daily activities will directly correlate to the amount of income in your pocket; the long days and sleepless nights will be worth it every time because they are for YOU, and the growth of the valuable asset you are building for YOUR future.
Most franchisors will tell you the level of commitment, hard work and diligence they receive from each franchisee is exactly why they chose to franchise their business in the first place.
Yes, running your business will be hard, much harder than being employed, but boy will it be worth it.
Someone else has made all the mistakes before me – Truth (with caveats)
Franchising as we know it is 'Business Format Franchising' and the clue to its success is in the name – Business Format. You will be trained and supported to replicate a successful business model. The reasons that business is a success will be mirrored in your business and will help you to avoid making mistakes you otherwise could have.
Important to remember point 1 though; there are no guarantees in business and franchisors are not infallible. Mistakes, surprises and wrong turns can happen at any stage of a franchise's lifespan – just look to our recent COVID pandemic as a prime example – but your franchisor will have the experience and knowledge to navigate any such storms that may arise.
It is basically buying yourself a job – Lie
No, it's not.
I don't need any experience to be a franchisee – Truth (depending on the franchise)
With many franchise opportunities, you don't need any experience of the specific industry you will be entering – the franchisor will conduct a training course to ensure you are well prepared and operating in exactly the way that has proven successful previously.
This does not apply to all franchises, with some requiring specific qualifications or backgrounds. Make sure to ask before you set your heart on that Accountancy Franchise.
In either case you must have the right attitude and work ethic. Franchisors want franchisees that mirror their excitement and passion for their business.
Franchising is heavily regulated so it must be safe – False
The UK is one of the few countries that does not have franchise-specific laws. Do not confuse the regulation heavy, open disclosure position of the U.S. with that of the U.K. – it is not the same in any sense.
Instead, the franchise industry in the UK is a self-regulated market via the British Franchise Association. he BFA has various membership categories depending on age and size, but in all cases should be seen as a kite mark of quality for running their business the right way. Each member must complete a rigorous accreditation (and subsequent re-accreditation) process, ensuring they adhere to the 'Code of Ethics' which is in lock step with its European equivalent.
So, if the franchisor you are looking to join isn't a BFA member, ask the very simple question – Why not?
I can sell the business at any time if I don't enjoy it or my situation changes – Truth
In most cases, you are building a saleable asset – that's a 'thing' that can be sold – at any point within the franchise term (the length of the agreement). Make sure you understand the terms of the sale, and any fees that you may incur along the way. Be aware that business sales can take time – I always quote between 3 months and 3 years – and you will be required to operate your business in line with the franchise agreement and franchise manual for that time. Your franchisor may also have a built-in clause to enable them to 'buy back' your franchise and bring it back in house.
Channelling my inner Adam Savage, hopefully I have busted some myths. It also may well have put you off, but that's ok with me. Franchising is a truly fantastic way to start a business, but it is not for everyone – our responsibility as franchisors is to put the right pegs in the right holes, but you (the peg in this analogy) have a shared responsibility to be honest with us and yourself about what you are capable of.
The right business opportunity is out there, just waiting to unlock your potential. Ask questions, be sceptical and get stuck in. Good Luck!
Find out more about Agency Express franchise opportunities...
How long is a franchise term?
When you buy a franchise, you are not buying the rights to own that franchise for unspecified period of time, instead a franchisor will grant you a license to run your franchise for a specific period; this is known as the Franchise Term.
The franchise term can vary between franchises, this is usually between 5-10 years, with the option to renew made available if you are a franchisee in good standing. The period and the terms of renewal, such as the payment of a renewal fee and whether you are obliged to refurbish or update aspects of the business, will be outlined in the franchise agreement.
In general, the period needs to be fair and hence long enough for you to recover your investment and loans associated with the purchase of the franchise.
Franchisees are able to sell their business before the end of their franchise term. If doing this you must contact the franchisor and work with them to make sure that you take the correct legal steps.
It would be worthwhile seeking legal advice from a franchise specialist lawyer when looking to sell your business or renew, especially if the certain areas of the agreement need renewed also.
Franchising: A Viable Solution to Redundancy?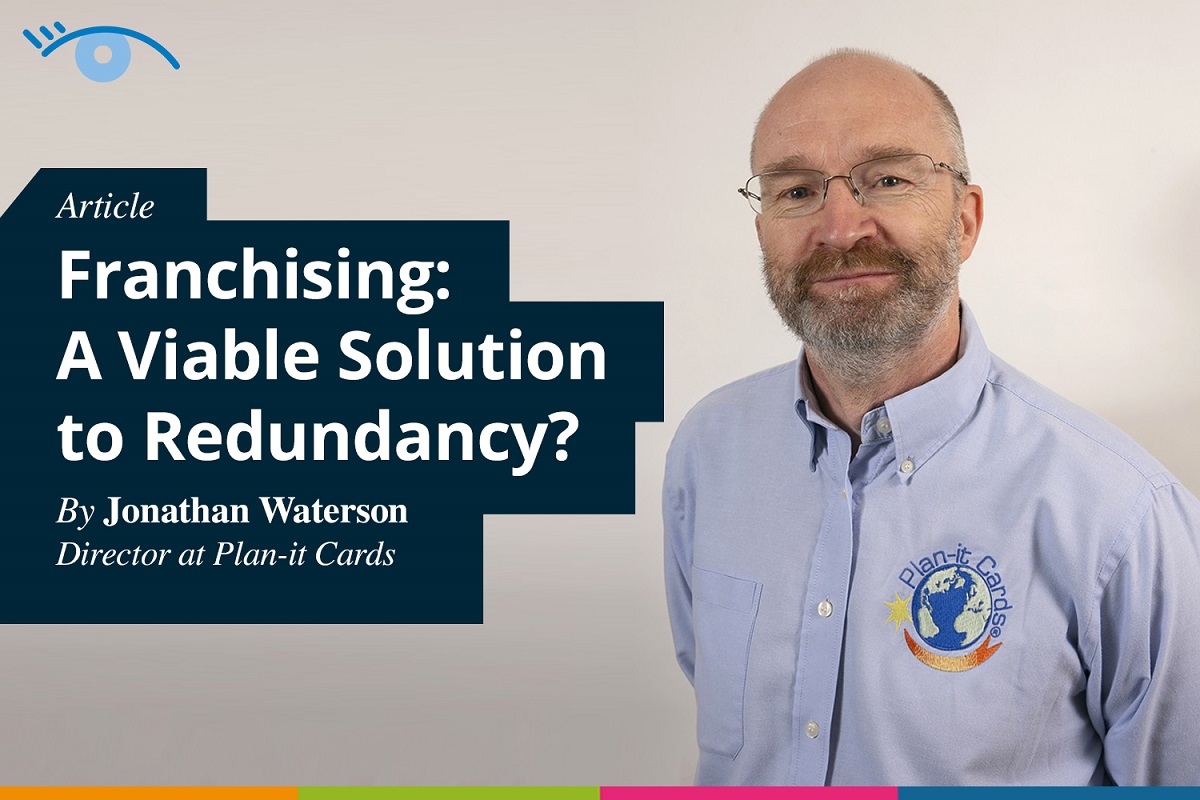 Redundancy can be a challenging and uncertain time in our professional lives. Having gone through it myself several times through my business career; what's important is that you look forward as it now presents an opportunity to take control of your future and explore alternative career paths.
One option available is to consider Franchising as a potential solution to redundancy, as it offers a structured and established business model with ongoing support.
Does franchising truly holds the key to overcoming redundancy and what do you need to look for in building a successful career?
Stability and Established Business Model:
Franchising provides the opportunity to step into an established business with a proven model. Unlike starting a business from scratch, a franchise offers a tried-and-tested 'know how' that has demonstrated success in their marketplace. This stability can be particularly valuable for those who have experienced redundancy, as it lowers the risks associated with launching a new venture independently.
A Good Franchisor will tell you about their ups and downs, challenges they have faced and overcome in getting to where they are now – so you don't have to.
Brand Recognition and Customer Base:
One of the significant advantages of franchising is the access to an established brand name and an existing customer base. Customers are often familiar with the name and its offerings, reducing the need for extensive marketing efforts. A lot of the hard work has been done for you. Franchisees can use this reputation and trust to gain a head start in attracting customers and growing income.
Ongoing Support and Training:
Franchisors typically provide comprehensive training and ongoing support to their franchisees. This support and the confidence given can be invaluable to individuals transitioning from redundancy, as they receive guidance and training on various aspects of running the business, including products, customer service, processes, marketing, and accounting. The franchisor's expertise and experience help franchisees deal with potential challenges, enhancing their chances of success.
With any new business there is a steep learning curve, however, it is much more efficient to learn through training than from expensive mistakes which is almost inevitable when starting up alone.
Being Part of a Team:
Good Franchising fosters a sense of togetherness and teamwork among franchisees. Franchise networks enable individuals to connect with like-minded entrepreneurs who share similar experiences and challenges. This can provide much-needed support and encouragement, particularly for those who may feel isolated after redundancy.
Financial Considerations:
Franchising, like any business opportunity, comes with financial implications. While franchise fees and ongoing royalties can be part of the financial commitment, it's crucial to carefully analyse the franchise's profitability potential. Do the research, crunch the numbers, and review the franchise's financial disclosures. Seek professional advice from your accountant to ensure that the franchise opportunity matches with your financial goals and resources.
Is it Right for You?
Be truthful to yourself. Franchise success also depends on personal fit. It's essential to match up your skills, interests, and goals to determine if the franchise opportunity is a good one for you. Consider whether the franchise allows you to utilize your strengths and passions effectively. The business should align with your long-term objectives and provide a fulfilling and enjoyable experience. Talk to existing franchisees of the business opportunity you are considering. Ask to shadow a franchisee for a day. See what a typical day in the life of that franchisee is like. Is this something you'd be interested in?
Franchising can be a viable solution to redundancy for many individuals. It offers a stable and established business model, brand recognition, and ongoing support.
However, it's crucial to do the research on the opportunity in your own time, evaluate financial considerations by talking to your own financial advisers, and assess your own personal fit before committing to a franchise.
While franchising provides a structured path to entrepreneurship, success ultimately hinges on your own dedication, hard work, and ability to adapt to the specific franchise opportunity. By carefully considering these factors, you can make an informed decision and increase your chances of turning redundancy into a springboard for a fulfilling and prosperous future.
The article was written by Jonathan Waterson, Plan-it Cards. Find out more about Plan-it Cards opportunities...
Franchising - ideal business model and potential catalyst for UK economic regeneration?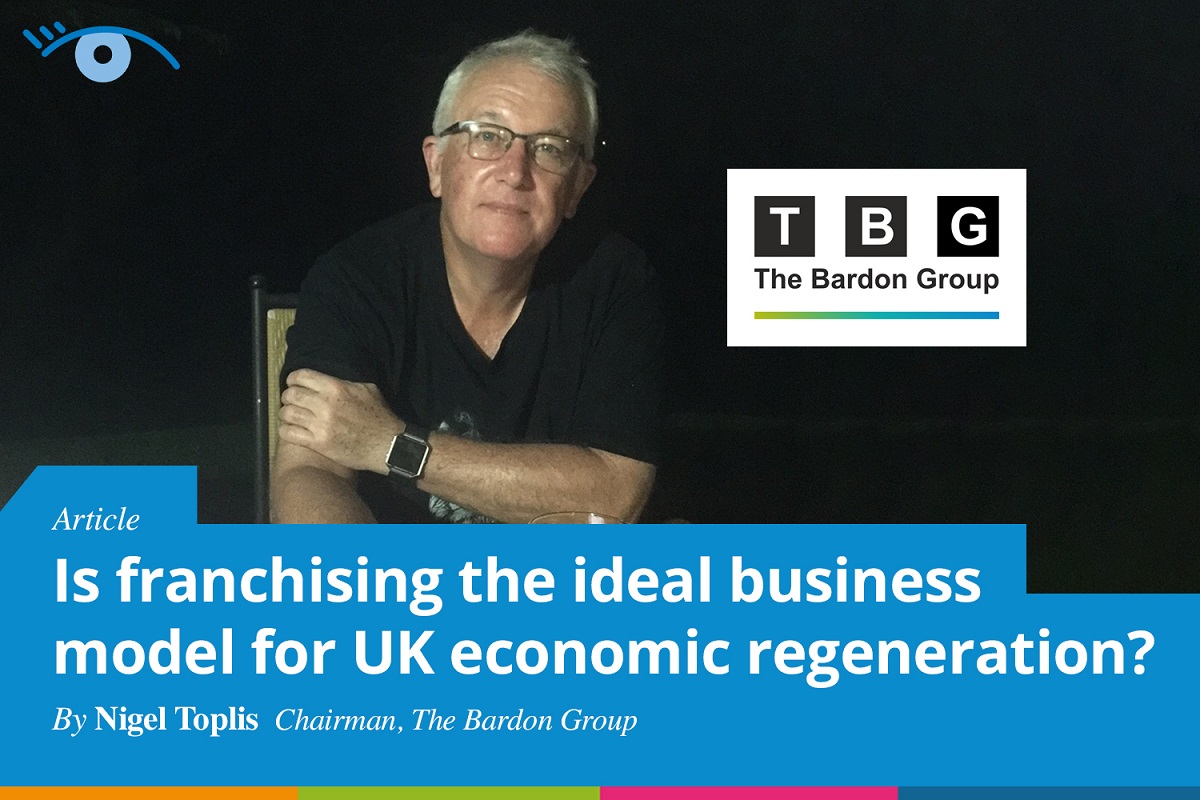 It has been my long held and passionately believed view that the franchising model offers a highly credible opportunity to assist in economic regeneration. With effective collaboration between franchisors and banks, education providers, local authorities, government and business, robust economic regional centres can be established because the model can be successfully applied across almost every business sector.
Today, thriving franchises operate across various scales and sizes in the fields of hospitality, printing, building and construction, care and health care, courier and delivery, cleaning, system hygiene, branded corporate merchandise, entertainment, education to name just a few.
The latest NatWest/bfa Survey of Franchising reported that in 2018, over 710,000 people were directly employed in UK franchising. An annual turnover of £17.2 billion was generated by 48,600 franchisees.
The UK government seems to be finally waking up to the fact that self-employment is the engine house of growth for the British economy, providing increased employment choice and opportunity for people displaced from traditional paid employment, including those affected by the Covid-19 pandemic.
Scale of the self-employed
In October 2022 there were over 4.2 million self-employed in the UK (compared to 3.2 million in December 2000) contributing over £300 billion to the UK economy. *
The rise of the self-employed demonstrates the tenacity of individuals experiencing potential hardship through unemployment and, most importantly, creates a growing social culture that celebrates the virtues of self-actualisation and life-style choice that underpins self-employment.
Looking to the future, I can see the self-employed starting more businesses than ever before.
Whilst there are many benefits to owning your own business, sadly statistics show that 80% of start-up businesses fail within two years. Compare this to research findings that reveal 93% of all franchisees are likely to be still in business and operating profitably after the same period of time.
People who go into business don't usually fail through a lack of desire, or by not working hard, or even a poor idea, no ambition or ultimately a bad product/service (although each of these are negatives when running a business).
Generally, they fail because as individuals they are not able to access all of the elements needed to run a successful business.
So, what is franchising and how can this business model deliver the regeneration our country desperately needs at a local, regional and national level?
The British Franchising Association (bfa) defines franchising as: 'The granting of a license by one person (the franchisor) to another (the franchisee), which entitles the franchisee to trade under the trademark/trade name of the franchisor and to make use of an entire package, comprising all the elements necessary to establish a previously untrained person in the business and to run it with continual assistance on a predetermined basis.'
More simply put, franchising offers a chance for prospective franchisees to start their own business under the umbrella of an established recognisable brand following a proven, tried and tested business concept and system, which otherwise they themselves could spend years trying to establish. Through franchising they can access corporate and specific business intellect and ongoing support that is simply not available elsewhere.
This enables franchisees to run their own business with a sense of freedom – franchising is very much about being in business for yourself, not by yourself.
Additionally, the model provides an excellent opportunity for those who have a little capital to invest but who are looking for a safer route into starting their own high growth business.
Furthermore, franchisees can also own and operate multiple outlets of the franchisor's brand in different locations – a mechanism that allows the franchisee and the franchisor to grow their businesses in unison.
Economic regeneration through franchising
The physical regeneration of towns and villages depends primarily on two factors.
Firstly, the willingness of Government, Enterprise Partnerships and Local Authorities et al to create an environment which attracts developers, and to work with those who show an interest to minimise delay and uncertainty.
Secondly, we need to provide support for entrepreneurs to exploit the opportunities created by the enterprise and developer partnerships. The desire to run one's own business inspires far more people than is generally supposed.
The problem for entrepreneurs is not just getting to first base; it is securing lift-off.
Frankly, a quick way for under-capitalised would-be entrepreneurs to lose their money is to go into business on their own. As already mentioned, the casualty rate is extremely high!
This is where franchising comes into its own.
Why is the failure rate in franchising so low?
The answer lies in the peculiar nature of business format franchising. Under this method of doing business, an individual agrees to buy part of the action of an established firm with an established brand and a proven business method. In return for the franchisee operating the business according to the prescribed system, the franchisor – the owner of the brand – agrees to provide services and support to help the franchisee establish and grow their own business.
In short, they form a mutually supportive partnership - a marriage.
Critically, the franchisee is not alone. They have expert support and mentoring on tap, and franchisor staff are available to advise and help franchisees through difficult periods.
Franchisees also have opportunities to obtain advice and create business networks with fellow franchisees, through for example regional meetings and conferences.
Furthermore, franchisees know that franchisors in membership of the bfa have to go through a rigorous bfa vetting procedure, with regular re-examination, to ensure that they – the franchisor – are offering them a fair and an ethical package.
The bfa can make it very difficult for franchisors to be bad and as a regulatory body, the bfa aspires for both franchisors and franchisees to have sustainable businesses.
Franchising strengthens local communities
Franchising offers a tried and tested means by which 'enterprisers' can go into business with good prospects, if they apply themselves. This in turn offers towns and villages the prospect of a more stable business community. And that, in turn, strengthens communities in which they trade. Franchisees become active contributors to their wealth and well-being, not merely as employers and taxpayers but also as participants in the local culture.
Local inhabitants, businesses and support services will all gain long term sustainable benefit if we create a robust and vibrant local economy - one that is inhabited, nurtured and driven by the local population, for the benefit of the local population.
Successive governments have sought to 'invest' their way out of recessions, credit crisis, banking collapses and more by pouring BILLIONS of pounds into public works.
Simply creating and investing in public works can only provide short term 'blip' benefits – unless there is a policy of 'continuous blip investment' – which would seem silly!
Therefore, I come back to my previous point that, by definition, the single most effective means of enhancing a local economy has to be through business development by creating local businesses, which will lead to local jobs, creating more local spend and taxes. Given the failure rate of independent businesses, franchising should be a strong contender.
The objectives of economic regeneration through franchising
Encourage people with enterprise and ambition to embark on business ownership through a lower risk avenue.
Explore and develop new opportunities for existing franchisors to invest in the identified region(s).
Develop opportunities for the creation of new social enterprises.
Ensure a quality supply of new entrants into the franchise sector.
Enable start-up and existing businesses to have access to the support that will enable them to grow and become prosperous.
Ensure that the development of the franchise sector will help encourage inward investment; reduce unemployment and contribute to the overall economic growth.
Reduce an area's overall level of unemployment.
If we are going to make a significant impact in regenerating local and regional economies then we must move away from the 'old solutions' of singular capital projects and/or regional aid (supplying fish!) and migrate to building local economies though the creation and development of local businesses, (supplying the fishing rods and the skills to catch the fish!)
United Front
There needs to be a coming together and a cohesive approach from banks/Enterprise Partnerships/franchisors/government and all other stakeholders.
We must of course be aware that simple financial investment will not in itself ensure long term success – even if the vehicle is franchising.
In my mind the ideal solution for establishing a franchised business in an area identified as a 'Regeneration Zone' would be by way of a 4-way marriage.
Bank funding (in line with current funding arrangements to franchisees).
Local government financial support.
Initial licence fee waived by franchisor.
Some financial contribution by prospective franchisee (they need 'skin in the game')
The involvement of academia at all levels is an additional critical piece of the jigsaw.
It is crucial that we provide the necessary education and coaching through a curriculum that enables people to gain the knowledge and skills to establish and manage their own business. There is a need to raise positive public awareness of the franchising business model via the promotion of franchising education in schools and higher education institutions.
The way forward
There are, I believe, three key areas that need to be highlighted to move forward:
Establish franchised businesses for franchisees in the local catchment.
Encourage local people with 'entrepreneurial ideas' to come forward and to provide them with the advice/road maps to roll out and develop their businesses as franchises.
Ensure social benefits are positively identified and mined through establishing the franchise community.
Key measures to be implemented.
Research to identify new markets in the Regeneration Zones and map any identified needs with the range of services and products provided by existing UK franchise operations.
The promotion and development of opportunities for new markets, services and products to, and in association with, existing franchisors.
Examining how current businesses can grow and expand their operations and their brands through developing new franchise outlets.
Identification of suitable and affordable business start-up premises.
Creation of a range of community-based services and social enterprises that will help remove the barriers faced by individuals and improve their prospects for both employment and self-employment (e.g. training, childcare, etc).
The development of an 'Academy of Enterprise' to progress people into self-employment. This will comprise a continuous programme of 'demand-led' training workshops focussing on all aspects of starting up a new business in a joint venture between the franchise sector and locally based FE Colleges, HEIs and private training providers.
Placements and mentoring opportunities within new and existing franchise operations.
The development of local procurement and supply chain regimes aimed at supporting and sustaining the development of new businesses throughout the region.
Liaison with banks to ensure access to finance for start-up activity and with the bfa for support.
I am a passionate believer in franchising and a strong proponent of ethical franchising and the power of the franchise marriage. I am convinced that the franchise model could be a vital piece in the regeneration jigsaw that we – business, politicians, bankers, charities, unions and academia – must be responsible for completing.
This paper has been written to encourage discussion.
*(Source: statista.com and IPSE.co.uk)
Find out more about franchise opportunities with Techclean and Recognition Express
Tips for creating a bulletproof franchise strategy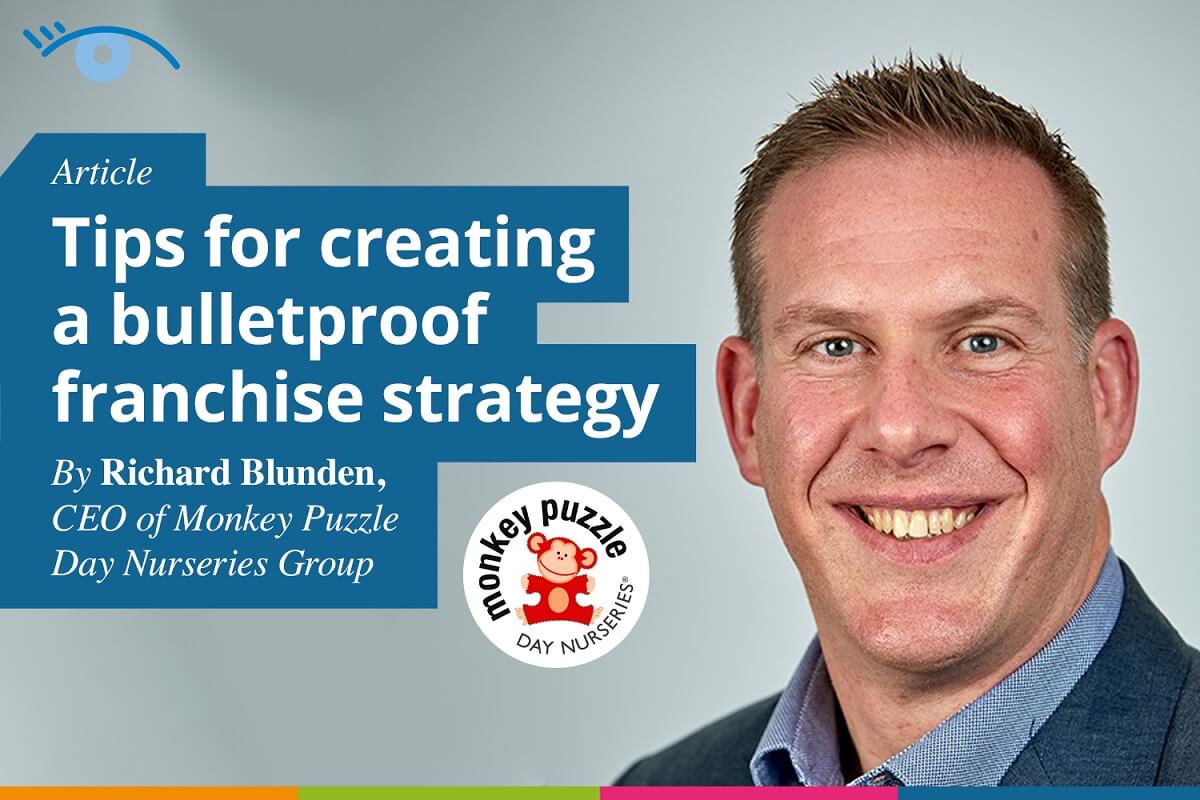 Opening a franchise has many benefits, the first of which is the ability for a franchisee to run their own business, but under the umbrella and instant recognition that comes with a national brand. Franchisees enjoy the support of that brand – and guidance from people with an intimate knowledge of business and their specific sector.
The ideal franchise relationship is all about partnership, with expertise close at hand, but the independence and autonomy to run your own business.
Richard Blunden has over 20 years' experience in franchising, working for some of the largest and most prestigious brands in the world at their UK head offices. Here he reveals how to get that franchise relationship right and shares some tips to help you feel more confident with your franchise strategy.
1. Do your homework
No matter how successful a brand is, it has to be a good fit for you. Take the time to understand the market, evaluating the opportunity and understanding the macro-economic factors and challenges your chosen sector faces. For example, how would a recession affect the industry?
Taking a close look at the franchisor is essential and not a stage that can be skipped! What's their market share? What are their plans for the future? And, crucially, what kind of support would they offer to you? Some franchisors set franchisees up and provide training, before taking a step back. Others will provide ongoing support for functions like HR, marketing and finance. How many of the people have you met and who is going to be your day to day contact early on compared to your ongoing operational support?
Don't forget the customers: conducting market research is important. Successful businesses understand their customers, and how to engage them and move the relationship from transactional to emotional.
One of the best ways to gain all this information is to meet current franchisees and visit their premises, helping you to see for yourself and perhaps walk a mile in their shoes.
2. Build relationships
Forming positive relationships with people at the franchisor is an important investment, as interdependency is the healthy place to be - they're important to you and you are important to them. Relationships come down to people, and when you need support, you really need it, therefore don't revert to a 999 relationship whereby you only pick up the phone in emergencies!
Your franchisor will/should be able to introduce you to other stakeholders such as solicitors, accountants, property experts and HR professionals – people who already know your industry and can provide expert advice.
Of course, the most important relationships you will have will be with your employees. They're central to your hopes of running a successful and sustainable business. It's your job to inspire, motivate and lead them.
3. Map out your vision
A mistake that many businesses make is that they don't have a clearly defined vision in place. It's often easy to say what you do and even how you do it, but you need to be able to answer why you do it. A great vision will give you direction, a North star to follow and also reminds you and the business the reason you got into this in the first place, particularly when you're facing challenges.
In the same way that you're trying to move your customers into a deeper emotional relationship with you, this also applies to your employees, who you want to engage far beyond the transactional relationship of a salary. You are relying on your people to unite and be greater than the sum of their parts by understanding the purpose of the business and the values through which you operate, irrespective of whether you are physically there in the business day to day.
Remember, culture eats strategy for breakfast! You can build a great strategy, but if your people don't buy into it or engage with it, you have very little left.
4. Be a fussy recruiter
You deliver your mission through your people and compromising who you bring into the business is compromising on the results that you expect, but also the ambassadorial role that they have for your franchise – and the wider brand.
Hiring people with the right attitude – and aptitude – is vital. You can train people with potential and they'll appreciate the opportunity to learn. Investing in your people gives them the opportunity to be great, builds loyalty and has a significant impact on your business as a great place to work.
Hiring carefully has many benefits: you might be able to introduce new skills to the business, find a committed person or create a new sense of energy. The most important benefit, however, is evolving your culture by hiring those who can bring their difference to the table, introducing their whole selves into the mix.
5. Invest in management information and systems
To lead a business, you need the right information at the right time so that you can make informed decisions and bring data into the conversation. With all kinds of dashboards and systems available (and scalable), do not make the mistake of under-investing in this area and leading the business with blinkers on.
Having easy access to monthly accounts is an absolute necessity, so develop a solid relationship with your accountant, and see your accounts as an opportunity to understand the business and project forwards rather than a dusty department in the corner that only looks backwards.
In summary
Building a business on the shoulders of a larger brand gives you a headstart with immediate advantages, but it is only part of the journey, the rest of which will need clarity of vision, great people, positive relationships, quality information and a lot of hard work! Only then are you setting yourself up to achieve your potential.
About Richard Blunden
Richard Blunden has over 20 years' experience in franchising, centred around the motor trade, working for some of the largest and most prestigious brands in the world at their UK head offices. Automotive is a valuable foundation stone in franchising experience as it is probably the most advanced franchise sector. Richard joined Monkey Puzzle, the largest franchisor in the industry, in 2019 to prepare the business for a period of significant growth and development, building on the fantastic platform from the founders, Mark and Rebecca Crosby, who pioneered franchising in the early years sector.
About Monkey Puzzle Day Nurseries Group
With over 60 childcare settings nationwide, Monkey Puzzle Day Nurseries is the third largest childcare provider in the UK. It's also the UK's undisputed market leader in the franchised nursery sector.
They offer franchisees support on everything from financial forecasting to property acquisition and marketing to recruitment. Their partners benefit from an extremely well-established franchise model, not to mention Monkey Puzzle's 30 years of experience in the industry.