which

franchise - To be seen with the best
which

franchise - To be seen with the best

For over 25 years whichfranchise.com has been delivering online franchise solutions; we have helped thousands of SERIOUS franchisees find the RIGHT franchise for them.

We are more than just another franchise website. whichfranchise is a one stop shop for EVERYTHING franchising!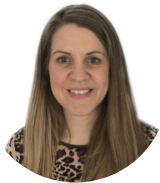 Contact Sarah today to discuss your franchise advertising requirements


sarah@whichfranchise.com
Over 25 years' experience in UK franchising
A portfolio that includes some of the world's most successful franchise brands
Proven success in helping franchise brands develop in the UK
We reach thousands of serious prospective franchisees in the UK – we generate high quality, relevant leads
We have access to highly qualified investors looking to invest into scalable opportunities in the UK
Supported by two global brands – HSBC & Lloyds
We work with some of the UK's leading franchise experts – covering areas such as finance, legal, consultancy and marketing/PR.
Large social following of prospective franchise owners
And...we actually know about franchising! As we've been in franchising for over 25 years, we understand what franchisors are looking for in a franchisee. We therefore can deliver on our clients' franchise needs and find the right franchise partners for them.
Why choose whichfranchise
"whichfranchise.com is definitely the first place to go for information on franchising."
Lisa Tobias
15 store Multi-Unit
Domino's Franchisee

"We have been using Whichfranchise.com for several years. In recent years, we have been using their resales page for advertising our resales and we have found this to be one of the most effective ways to sell the businesses. They are cost effective and always extremely helpful and easy to deal with. I would not hesitate to recommend them."
Daniel Wade
New Practice Development Manager,
WPA Healthcare Practice

"whichfranchise has long been a part of Driver Hire's new franchisee recruitment strategy, and it provides a regular flow of leads. Anyone looking to attract people to their brand should definitely think about having this on their list."
Richard Owen-Hughes
Group Marketing Director,
Driver Hire Nationwide

"We thank whichfranchise.com for quality leads and for helping us in our expansion into Scotland. Our master advert on the site provided us with many excellent enquiries, and from this we managed to secure our Master Franchisee for Scotland!"
Tim Eliasson
Husse

"whichfranchise proved to be invaluable in helping me to find the right franchise"
Daniel Wade
Suhail Rehman,
Multi-Unit Home Instead franchisee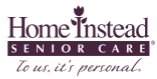 "Lloyds TSB has supported the whichfranchise.com website for many years as it provides an essential source of sound advice and information for people looking to research investing in a franchise opportunity"
Richard Holden
Head of Franchising, Lloyds TSB

Want to know more?
We would be delighted to send you details of our advertising packages including any special promotions we are currently running. We can put together a bespoke package for any specific requirements you have e.g. eshots, regional advertising, resales and master, area development multi-unit franchising.
Contact Sarah to request a copy of our Media Pack and to discuss your advertising options.


sarah@whichfranchise.com
Top