whichfranchise Franchising your business
whichfranchise has been helping prospective franchisees and franchisors for over 20 years; working alongside some of the UK's leading experts in turning businesses into franchises. These experts (affiliate to the British Franchise Association) are on-hand to answer any questions you may have. They are also happy to have a non-obligatory chat with you to identify if your business is franchiseable and if so, the process going forward. Ask about franchising your business Ask about franchising your business
Can YOUR business be franchised?
By Ashtons Consultants
In principal, more or less every business, whether it is service, business to consumer, business to business, technical, professional or hospitality led can be franchised. But should you look to franchise your business? Read more
How to franchise a business
By The Franchising Centre

Successful franchising starts with a clear vision from the owner of a proven and profitable business for where they want it to be. Franchising is a means to an end; it is not an end in itself. Not every business is suitable for franchising, not even if several other similar businesses are being franchised, and there is no "right way" to franchise a business. There may however be a "right way" for your business but please be aware that you cannot save a failing business by franchising it. Franchising is about duplicating success. Read more about how to franchise your business...
Franchisor interviews
Who better to tell you about franchising their business, then those who have already done it! Some of the UK's leading successful franchisors give us an insight into their franchising journey.
Franchising helps to minimise the risks and pitfalls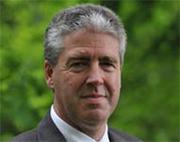 In this exclusive interview with whichfranchise, Karl Sandall, CEO of The TaxAssist Group, shares his experience of franchising, why TaxAssist went down the franchise route, and why franchising minimises the risks in comparison to business start-ups. As an award-winning franchise and leader in its field, this interview gives you a unique insight into this industry. To get the inside scoop.
Read more
Read more franchisor interviews
Ask about franchising your business
Nick Williams - Ashtons Franchise

Nick Williams is an experienced national and international franchise development consultant who has worked in the UK franchise industry for over 15 years. Nick and his team of franchise specialists at Ashtons have assisted hundreds of business to expand and grow through franchising since the inception of the business in 1981. We have worked with companies of all sizes from all sectors.
Click here to ask Nick a question
Suzie McCafferty, Platinum Wave

Suzie McCafferty is an Affiliate member of the British Franchise Association, a Franchisor and Franchisee of the Year Awards Judge and Chairperson for the Scottish Franchise Forum. With almost 20 years first-hand international franchising experience, Suzie is a well-known personality in the franchising world.
Click here to ask Suzie a question
Alan Wilkinson, The Franchising Centre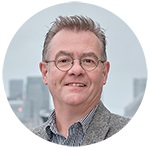 Alan is a recognised expert in the UK franchise industry. He writes regularly for the UK franchising and business media, and presents at many seminars, webinars and workshops. Alan, and the team at TFC, have always prided themselves on being practitioners rather than theorists, and are dedicated to helping clients achieve their business objectives.
Click here to ask Alan a question
---