About
which

franchise - the leading UK franchise website
About
which

franchise - the leading UK franchise website

whichfranchise.com is more than just another franchise directory; we actually know about franchising.
In fact, we have over 25 years experience of knowing about franchising!
The story so far...
Founded by Johnny Sellyn in 1995, whichfranchise began as a franchise consultancy aimed at helping prospective franchisees. At that time, our information and advice on franchising was presented on cd-roms (yes, we have been about that long!). Greater accessibility to the internet, and the need for an easier way of updating information, led to the development of whichfranchise.com in 1999.
Over 25 years later, we are still going strong! And we still hold the same values we did back then. To promote ethical franchising and help prospective franchisees find the right franchise for them.
Working with some of the biggest names in franchising, we have been integral in the development of franchising in the U.K. We are extremely proud of our 25 year contribution to helping franchise networks grow through inspiring the right individuals to take the route to business ownership through franchising.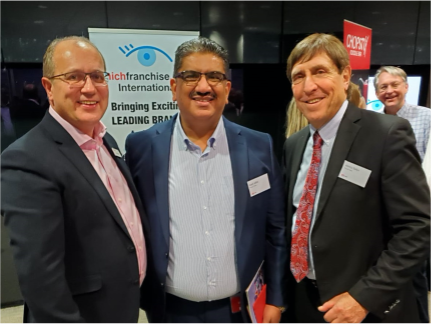 L to R - Ken Braddock, Franchise Director HSBC; Kash Jaffar, Multi-unit franchisee for Budgens, Costa Coffee & Pizza Hut; Johnny Sellyn, whichfranchise MD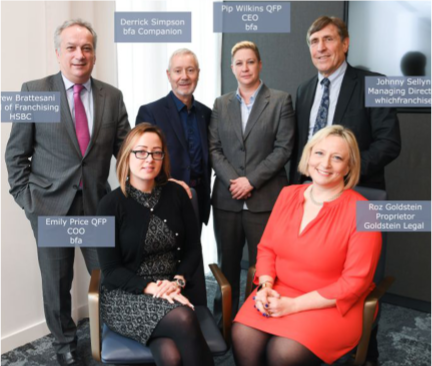 Franchisors choose whichfranchise as they wish to align themselves with other ethical and successful franchise brands, and work with a team that is committed to, and experienced in, delivering results.
We don't take our 25 year history and success for granted. We are constantly evolving and looking for new ways of attracting prospective franchisees. Recent years has seen the emergence of greater scalable franchise opportunities, an area we are also highly involved in. We have a dedicated platform for Master, Area development and multi-unit franchising.
2021 saw the very successful launch of our Great British Franchisee Awards. Supported by Lloyds Bank, BDO, Chantry and AMO Consulting, the awards recognise outstanding franchisees in the UK.
We would be delighted to answer any franchise questions you may have. Or if you are a franchisor and wish to know more l about the services we offer, please contact our team members below.