London franchise owners & news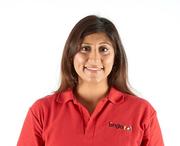 Reaching a pivotal point in her career, Priya Purryag was looking for a new business opportunity where she could become self-employed while also in a role that she could use her linguistic skills. For this a route into franchising ticked all the boxes. Discovering the Lingotot franchise allowed Priya to have the security of working with a successful business model, run and grow her own business while still using her skills and creativity.
"I was really impressed by the award winning and high quality Lingotot brand and the different revenue streams available for franchisees. What made Lingotot even more appealing was the accredited teacher training qualifications for new franchisees to complete." Learn more about Priya's journey into franchising with Lingotot here...
read more