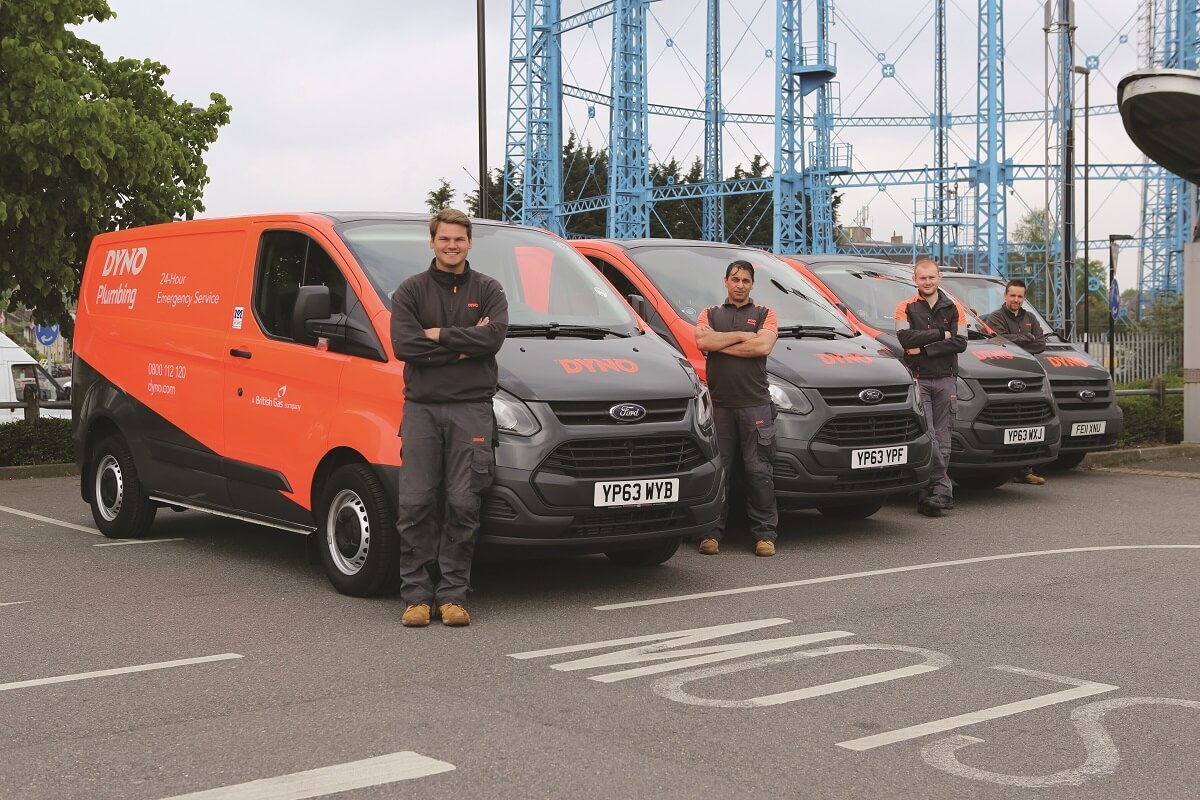 Dyno franchise offers established businesses for sale across the UK in the plumbing and drainage markets. The annual turnover of these businesses ranges from £500,000 to £4.5m+, so we're looking for commercial, ambitious and successful operators to take on and grow a substantial asset.
Founded in 1963, you'll benefit from a number of distinct advantages that see us lead our marketplace, including:
Highly prestigious and well-known brand
Large multi-service businesses with several vans and team members
A substantial turnover from day one, but with plenty of room to grow
A support structure backed by the brand owner British Gas, part of Centrica
Founder member of the British Franchise Association (and a bfa FULL Member to this day)
As a mature, nationwide network, new opportunities from Dyno Franchise are focused on purchasing existing businesses.
Investment levels start from £100,000, and our long-term track record of excellence means you can finance up to 70% of your initial investment (subject to status).
As you'd expect, we have proven and honed systems and processes to make the running of your business as efficient as possible. You will also benefit from our national account work, national marketing campaigns such as 'Local Heroes', and a dedicated and highly experienced franchisee support team.
The Franchise opportunity
There are two franchise operations:
Dyno Rod franchise provides a professional service for the cleaning, inspection and refurbishment of drain, sewer and pipework systems
Dyno-Plumbing franchise provides a plumbing repair and installation service to domestic and commercial customers.
Both services offer a 24hour 365 day emergency service.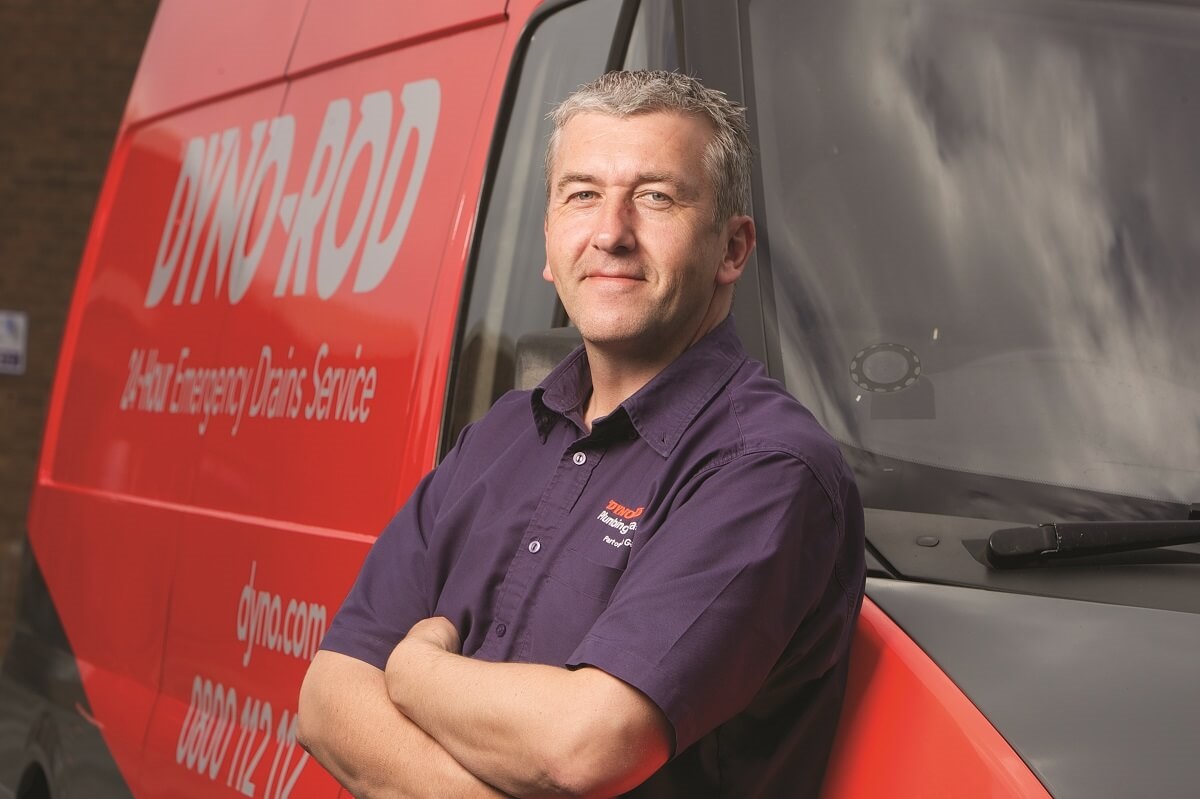 Dyno-Rod opportunity
Dealing with blocked drains on an on-demand basis is the foundation for the Dyno-Rod service. In recent years the service range has evolved as have the different types of markets in which Dyno operates. The service range is now comprehensive covering cleaning, maintenance and repair services for all types of drain and pipework systems. The surveying of drains for structural analysis using CCTV equipment is an established activity as is drain lining – a technique to repair structurally defective drains that avoids the need to excavate.
The markets have also changed, with a greater emphasis on serving insurance customers and exploiting longer-term contractual arrangements with commercial customers to provide preventative solutions.
In most cases, Dyno-Rod franchisees operate in specific geographic territories with a minimum residential population of 500,000 as well as a mix of commercial and industrial premises. A healthy call rate will exist from day one, with the incoming franchisee receiving the benefit of an existing portfolio of regular commercial and industrial customers. It is upon this base that you develop your business using the local marketing.
Dyno-Rod is an established business with limited resales available. We currently have resales in North East England and South West England.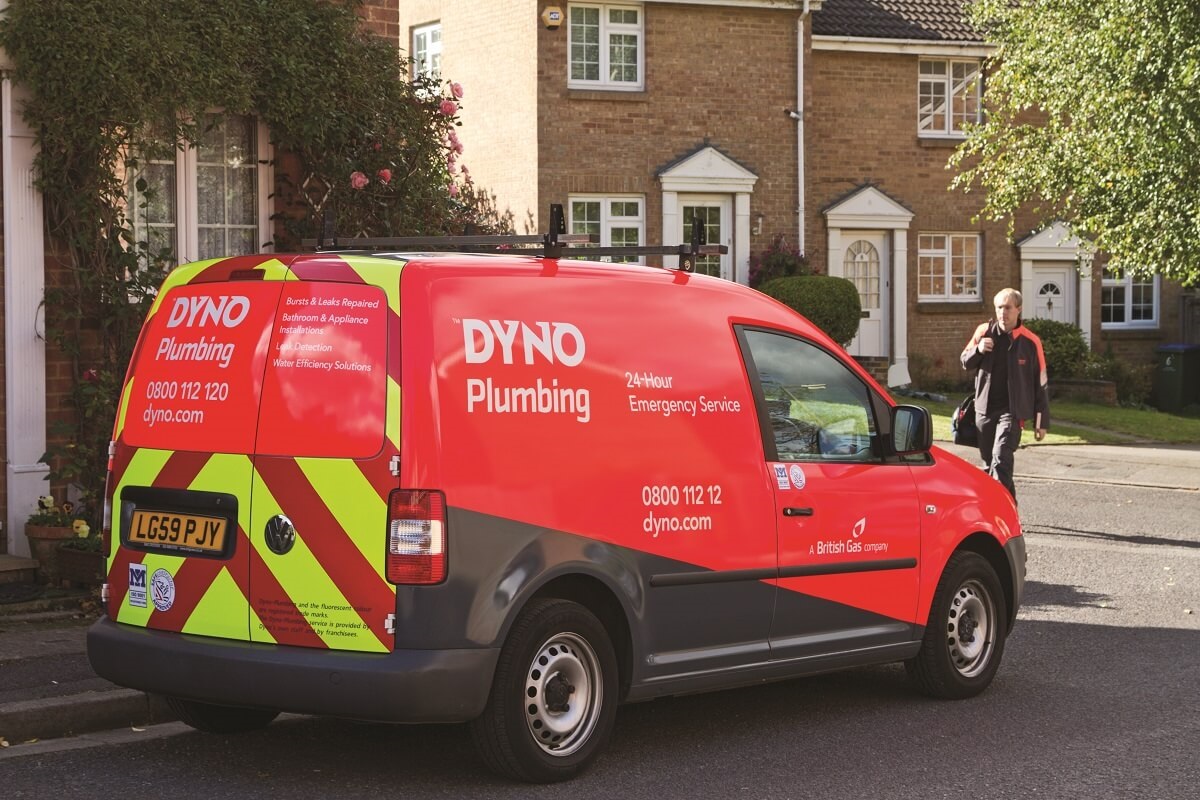 Dyno-Plumbing opportunity
Dyno-Plumbing aims to take advantage of the substantial local demand for a professional plumber. Dealing with everyday emergency plumbing repairs, such as leaking and burst pipes, faulty toilet cisterns and water supply problems are at the foundation of the business.
The emergency calls create the opportunity to build a relationship with the customer and develop minor installation work. This will rapidly produce a lucrative mix of business to enable the development of a multi-van franchise operation; in most cases, Dyno-Plumbing franchisees commence trading with two or more fully equipped liveried vans.
The UK property care industry is a growth industry. Currently, the emergency plumbing sector is a fragmented market with indifferent service, serving to justify its low public opinion. The Dyno brand enjoys an excellent reputation which gives it a great appeal to the home owner/facilities manager faced with the onerous task of choosing a trustworthy contractor.
As a British Gas company, Dyno-Plumbing is able to benefit from plumbing related work flowing from British Gas's substantial customer base.
We currently have an established business for sale in London & South East.
Next steps
All Dyno business sales are confidential, with details provided to interested parties following a screening process. If you have the ambition, commercial track record and financial backing to grow an established Dyno business, then please get in touch to register your interest with our franchise team.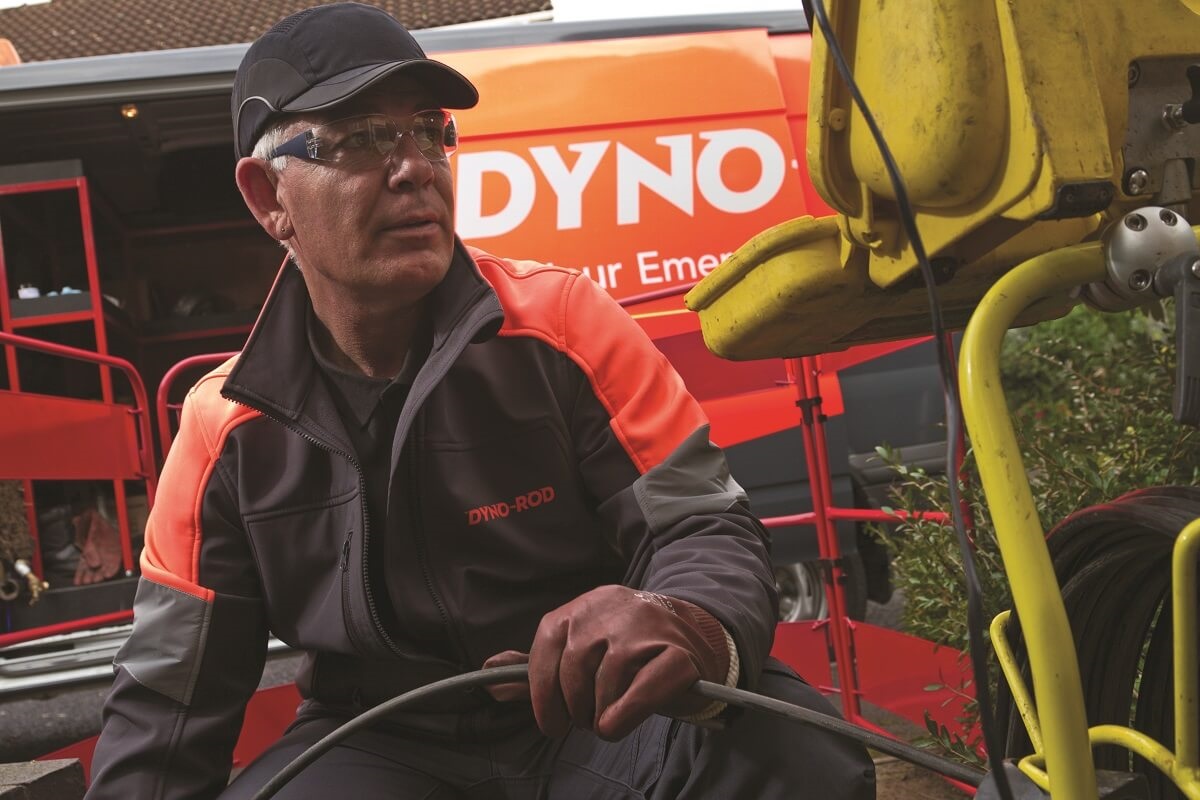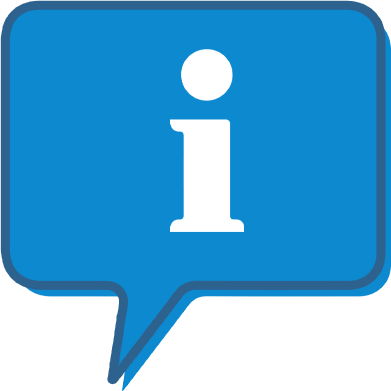 Interested and want to know more?
By clicking the link below, we can send you further information on this franchise opportunity and allow you to contact them direct with any questions.
This is FREE and non-obligatory; we never share or sell your personal information.