Franchisee success stories
Interview with Morag Readman of Bright & Beautiful, East Lothian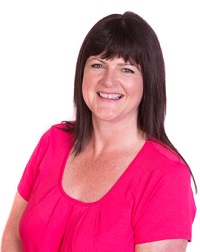 Morag Readman is the Bright & Beautiful franchisee for East Lothian. Coming from a marketing background, Morag knows only too well the importance of the brand but also how timely and costly it can be to establish one. With franchising, Morag recognized she would be benefiting from day 1. After much research into different opportunities in different industries, Morag kept going back to domestic cleaning; it appealed due to the huge demand for the service and the repeat sales opportunities it offered. In this interview, Morag shares her experiences of setting up a franchise, the training and support she received, as well as the challenges and benefits of such a venture. Read more
Scottish Franchise Week 2018
Back for the 14th year running is Scottish Franchise Week 2018. The week is packed with both educational and networking events, all aimed at raising the profile of franchising in Scotland. We have outlined all the key dates you need to know including the flagship Business Breakfast, local franchisee networking groups, franchise seminars and a social event for those in the franchise industry.
Franchising in Scotland

Scotland is an exciting place to be right now and, not for the first time, we are attracting more attention around the world than our geographic size might ordinarily warrant.
Business is good, but there is always room for improvement; opportunities are plentiful but we can never have too many of them. One particularly strong source of opportunity here in Scotland is franchising; and you've certainly come to the right place to find out more about it.
Read more...
Scottish franchise news
Metro Rod Aberdeen expand into 2018

Just a handful of months after taking over the Metro Rod Aberdeen area, Nick and Angela Langan, who also run hugely successful safety and compliance business 'Safetest Compliance Services', have started 2018 as they mean to go on, with expansion into Dundee and Perth, and the Highlands and Islands areas.
Read more
Looking to franchise your business?
If you are running a successful business in Scotland, the time may be right to look to expand it. Franchising is an excellent method of expanding an already successful business but that's not to say that it is right for every business. In our Franchise Your Business section we look at the benefits of franchising a business, we help you to identify if your business is franchiseable and we outline the steps to franchising a business. You can also contact franchise consultants to enquire about franchising your own business. Read More
By Richard Holden, Lloyds Bank

Small business is the lifeblood of the Scottish economy and plays a fundamental role in the country's success. Confidence is growing amongst business owners in Scotland according to recent reports that indicate the availability of affordable finance is now considered to be significantly higher than twelve months ago. Read More
Top