Franchisee success stories
Trulawn artificial grass franchisee turns a bad situation into an opportunity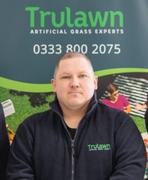 Steven Taylor, franchisee for Trulawn Aberdeen, had quite an obstacle to overcome when launching in June 2020. Once he learned how to stay safe and keep their customers safe – the business saw a surge in demand for artificial grass which has had them fully booked up ever since. Steven talks to whichfranchise about his journey with Trulawn so far.
Read more
Scottish franchise news
Global pizza brand to launch new pizza slice concept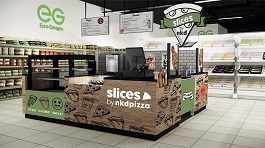 Global pizza brand NKD Pizza is stepping into new territory as it gears up for the trial launch of its first on-the-go pizza slice concept, "Slices by NKD Pizza". Partnered with EG Group, the trial will see 'Slices by NKD Pizza' kiosks installed in two EG sites. Founded in New Orleans in 2006, NKD Pizza and is now headquartered in Edinburgh.
Read more
Looking to franchise your business?
If you are running a successful business in Scotland, the time may be right to look to expand it. Franchising is an excellent method of expanding an already successful business but that's not to say that it is right for every business. In our Franchise Your Business section we look at the benefits of franchising a business, we help you to identify if your business is franchiseable and we outline the steps to franchising a business. You can also contact franchise consultants to enquire about franchising your own business. Read More
Why chose a bfa franchise opportunity

Deciding to become a franchisee is not an easy decision, nor is finding one to meet your expectations, skills and personality. However, the British Franchise Association (bfa) aims to make the journey of those looking to buy a franchise in Scotland both smooth and enjoyable. Formed in 1977, the bfa is a non-profit trade association for ethical franchising in the UK, providing guidance to prospective franchisees as to what ethical opportunities are available, and offering impartial advice every step of the way. Read more on why bfa membership is important...
Why buy a franchise in Scotland
Scotland is a country known worldwide for its beauty and tradition. And despite our geographical size, we tend to attract attention above what our size might ordinarily warrant. We are a country fascinated by the past, but equally one that looks to the future and new opportunities. And franchising in Scotland is no different.
Franchising provides a strong source of opportunity here in Scotland. Popular franchise brands such as McDonalds, Costa, Dominos, kfc, Pizza Hut, Subway all have franchise owners operating in Scotland, and in recent years we have seen the emergence of well-known international brands choosing Scotland to help launch and expand their UK operation including Five Guys, Dennys, Krispy Kreme, Tim Hortons and Flip out.
And not all franchises are food and drink, successful franchise brands such as Molly Maid, Minuteman Press, Servicemaster, Kumon, Home Instead, Snap-on Tools, Right at Home are also all successful in Scotland.
If you are interested in finding out about buying a franchise in Scotland, you've certainly come to the right place. whichfranchise Scotland provides you with advice on buying a franchise in Scotland, it highlights franchise opportunities specifically focused on recruiting in Scotland (new and existing franchises for sale), legal advice, financing a franchise and highlights just some of Scotland's franchise success stories.
By Richard Holden, Lloyds Bank

Small business is the lifeblood of the Scottish economy and plays a fundamental role in the country's success. Confidence is growing amongst business owners in Scotland according to recent reports that indicate the availability of affordable finance is now considered to be significantly higher than twelve months ago. Read More
Top