Driving Miss Daisy Franchise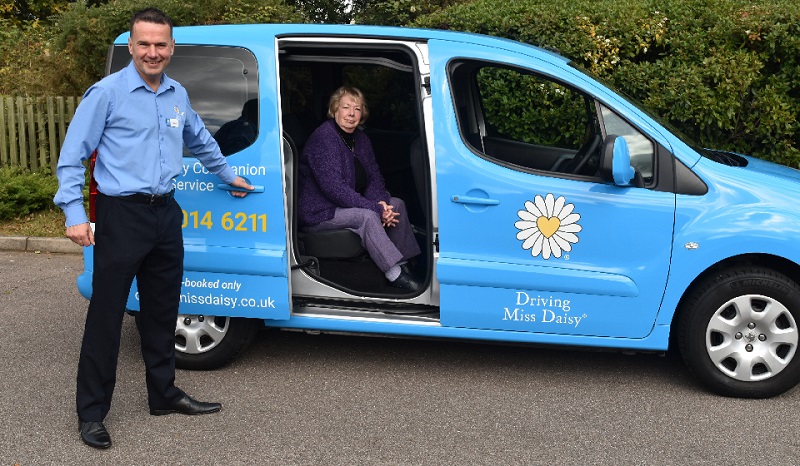 Help fulfil the lives of others whilst building a profitable business for yourself
Driving Miss Daisy® gives people the opportunity to live the life they each choose, to the best of their ability. We believe that helping people to remain mobile, encouraging social interaction and providing companionship is at the very heart of living life to the full.
Driving Miss Daisy® is passionate about communities. We know by offering safe, caring and reliable services for those people who find it difficult to get out and about, they will benefit from the fabric of our local communities.
Driving Miss Daisy® cares. We understand the power of supporting each other to build sustainable, profitable businesses. We thrive on optimism, hard work, fun, and 'telling the story'. A Driving Miss Daisy® franchise offers you the opportunity to own your own business, using a proven model.
You will be in business for yourself, but not by yourself. You are joining a supportive, collaborative team; you will belong to the Driving Miss Daisy® family.
Our business opportunity offers low start-up costs and is home-based, so you will benefit from low overheads. This presents you with the opportunity to develop a profitable business and build equity value.
A licence to run your own Driving Miss Daisy® business; an established brand with a proven track record.
Full training providing you with best-practice, knowledge and expertise to hit the ground running.
A 12-point Support Programme for ongoing growth and development of your franchise.
A comprehensive business system and customer relationship management system including invoicing and reporting capabilities.
A Franchise Resource Pack in an easy reference modular format, to support the successful running of your business. This includes a Driving Manual to ensure the safety, welfare and experience of clients as passengers.
Marketing materials to promote your business and stimulate demand as soon as you are operational.
Support in gaining appropriate hire licences.
Launch a professional image with dedicated local Facebook Page, business stationery, business cards, letters of introduction.
Website and social media facilities to socialise the brand and your business in your locality.
Our dedicated Client Services Centre field the calls from new potential clients in your area, sympathetically taking their requirements and passing the details to you. They act as your dedicated call centre ensuring you don't miss a lead.
Ongoing training and best practice will always be available; we are passionate about sharing ideas that lead to success.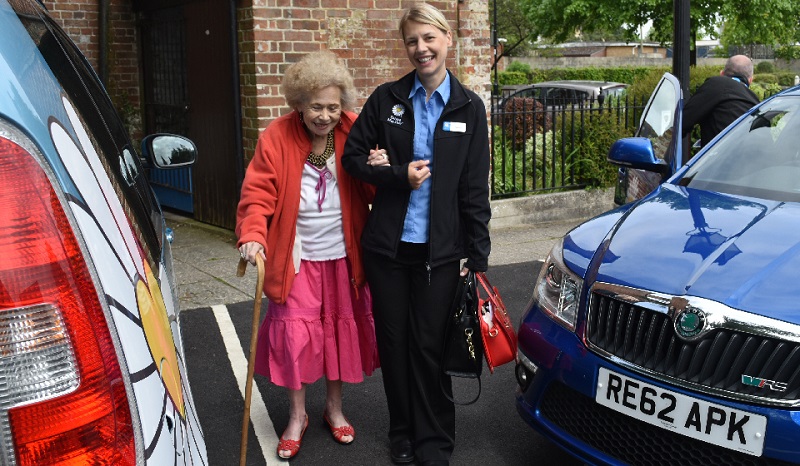 A growing market with huge demand
Whilst Driving Miss Daisy® works across all segments of society, the sector with the greatest need is the ageing population. There are currently 18 million people aged 65 or over in the UK and by 2034, there will be over 23 million people aged 65 and above.
When people no longer drive, they can experience isolation and loneliness through lack of independence, and we aim to change that.
The demand comes not only from the clients themselves, but from the sons and daughters in their 30s, 40s and 50s, who juggle careers, a growing family of their own and elderly parents and relatives, who are often not in the same geographical area. This 'sandwich generation' are key clients who understand and fully appreciate the service that Driving Miss Daisy® can deliver.
Due to this immense, growing demand for the services Driving Miss Daisy® offers, there is an ideal client base to grow a thriving and profitable business with a multi-car franchise.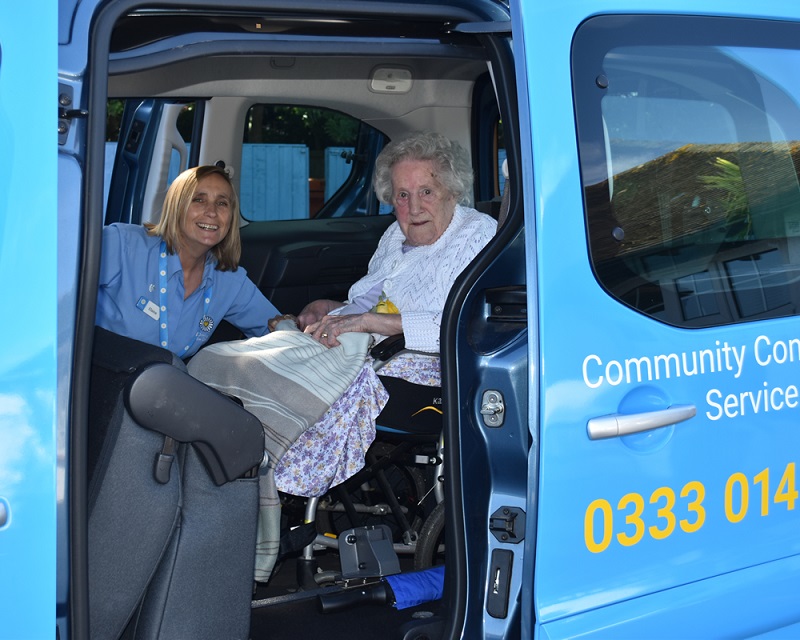 Owning a Driving Miss Daisy Franchise
As stated above, to open a Driving Miss Daisy® franchise, you'll need an investment of £20,000+VAT to purchase the licence. (Driving Miss Daisy® has secured competitive finance packages with financial institutions to assist with setting up your business and, if required, these options can be explored with you).
You will require a liveried, fit-for-purpose vehicle for your services which will be purchased by you. Driving Miss Daisy® works with you to deliver the car you want and organises the livery of the car. You may collect your car from the Client Services Centre or your car may be delivered to you depending on what you choose.
Your Driving Miss Daisy® uniform is ordered in a timely way to be ready for operational launch.
Your fee provides you with the marketing materials required to launch and start your business, and you may decide to supplement these materials with other items.
Working capital as per your individual business plan. We will work with you to understand your plan and your commitment to the franchise.
Local Authority fees for registering as a Licensed Operator, licensing your vehicle and becoming a licensed driver will also be required. We can help you through these stages.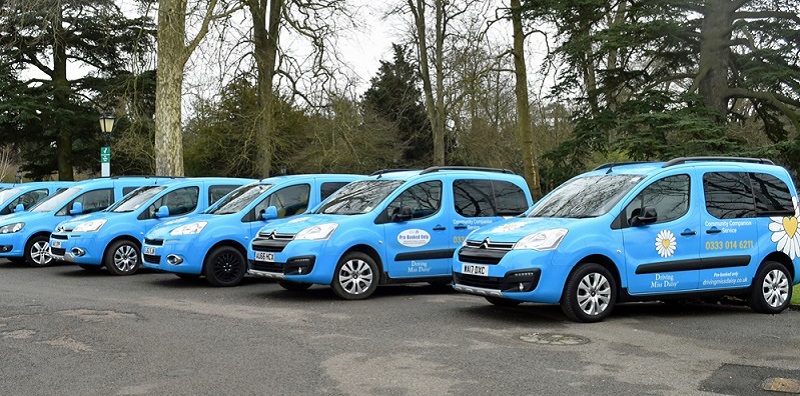 Choosing the right people
First and foremost, we look for people who have the same attitude and mindset; people who want their own business and genuinely care about improving their clients' lives.
We want to get to know you, to understand what motivates you to own your own business, and in particular, a Driving Miss Daisy® business. You will meet and talk with our Business Development team and together we will evaluate suitability. We want to be sure that Driving Miss Daisy® is the right franchise for you, and that our philosophy and ethos mirrors yours.
We have a defined recruitment process consisting of a series of steps designed to ensure you and Driving Miss Daisy® have all the information needed to make an informed decision.
Choosing the right people first time, every time, ensures satisfaction and success for everyone.
You must have a caring attitude towards others, excellent interpersonal skills, patience and an enthusiasm for making people's lives better. We award franchises to people who understand that it takes a lot of hard work, perseverance and tenacity to be successful – just like setting up any other business.