06-August-2019
Driving Miss Daisy Barnstaple makes an Impact During its First Year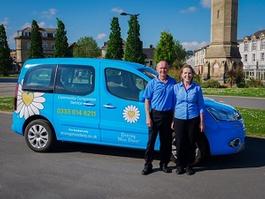 Driving Miss Daisy Barnstaple is celebrating its one year anniversary in June 2019 and are delighted with the impact it has made in the local community. The Driving Miss Daisy brand provides specialised transportation and companion services for young, elderly or disabled people throughout the country enabling them to remain independent.

Mark Jones and Sharon Hunt started their franchise in Barnstaple and the surrounding areas with one Daisy branded wheelchair accessible vehicle and Mark working full-time whilst Sharon supported him on a part-time basis. Things have progressed slowly but surely and now they are both full-time and, in December, added another Daisy branded wheelchair accessible vehicle to their fleet and now have lots of regular clients as well as school and social care contracts in place. They are busy and getting busier all the time.

Mark said: "We both were interested in running our own business and wanted to do something that would be rewarding not only financially but emotionally as well and Driving Miss Daisy delivers on both counts. We are so pleased and satisfied that we are fulfilling the intentions we had at the start which was to make a difference to people's lives and retain independence and help prevent isolation and loneliness. Our clients are varied and, along with their families, the majority are more like friends than clients now."

"We have undertaken various types of bookings including appointments to the hospital, doctors, podiatrist, dentist, physio, hairdresser, vets as well as airport and school runs. We regularly take people to garden centres, shopping, lunches etc. We also have a small number of contracts in place with for schools and social care and provide transport on an ad-hoc basis for hospital discharges at the North Devon District Hospital. Over the year we have built up close working relationships with some care homes in the area too."

Sharon adds: "We have helped some of the most vulnerable in our community including people living with dementia, visual impairment, mental health issues and all types of disabilities. Part of our service is that we are insured to go into the home and help our clients with bags, locking doors, putting the cat out etc. We have helped out with so many things like doing the bins, laying compost, filling out calendars, fixing clocks, inserting hearing aids, replacing batteries, putting beds together, taking items up to the hospital and so much more. We have even rescued one of our clients, who is a real character, from being stuck fast in a doorway on his motorised wheelchair! "

As time goes on, more and more people and organisations are becoming aware of our driving and companion service and what we can offer.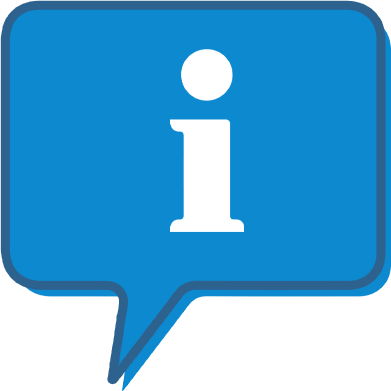 Interested and want to know more?
By clicking the link below, we can send you further information on this franchise opportunity and allow you to contact them direct with any questions.
This is FREE and non-obligatory; we never share or sell your personal information.