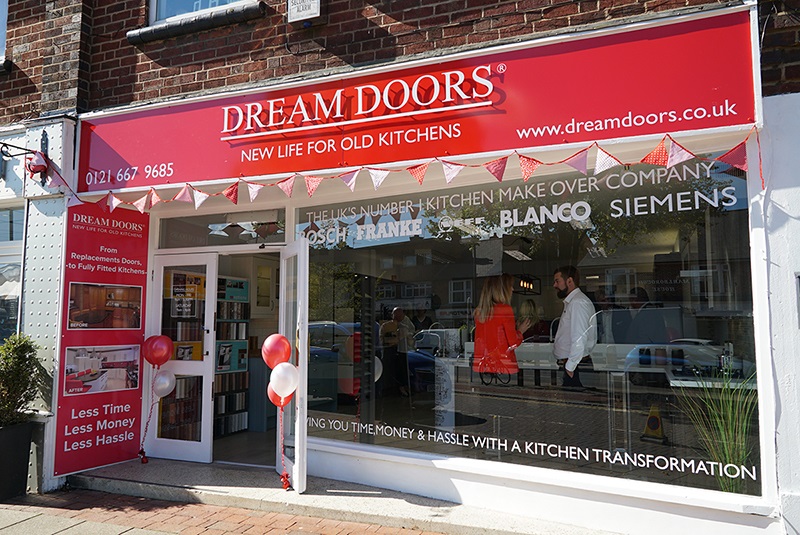 **Dream Doors showroom in Herts available now - contact us for more information on this "ready to go" opportunity**
Earn £150,000+ a year with this multi-award winning and recession-proof franchise
Dream Doors is the UK's largest kitchen makeover brand, with almost 100 showrooms throughout the country. You don't need any previous experience to run a franchise like this, but you will need a strong work ethic and willingness to learn. And if you have that, you'll quickly start earning a SIX FIGURE INCOME with this multi award-winning, full BFA member franchise.
The home improvement sector is thriving, and with the Dream Doors unique business model your earnings are futureproofed too. Annual net profits of £150,000+ are being achieved right now, so you can rest assured that, if you work hard, you'll earn a substantial income for years to come.
And you DEFINITELY DON'T NEED any kitchen industry experience or practical skills; we'll help you find the perfect kitchen installation team who, typically, work on a sub-contracted basis. This means you can focus on meeting your customers and making more sales.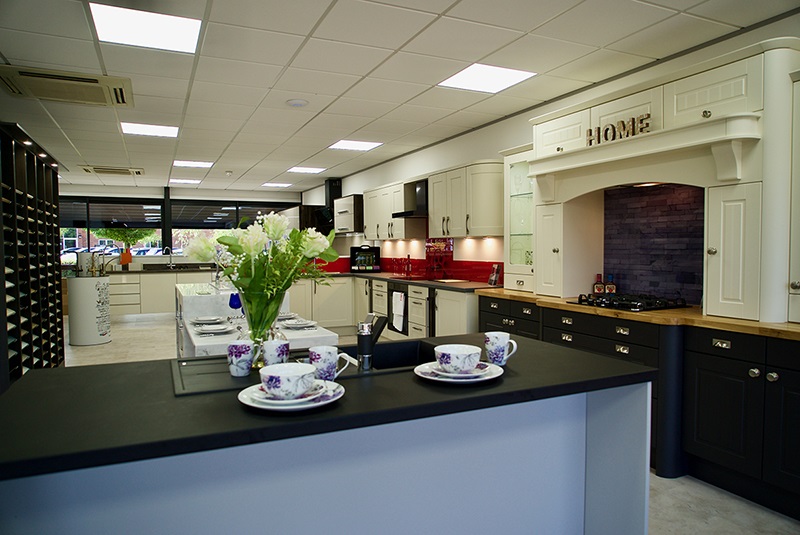 Your future is safe with Dream Doors
Average annual sales from a franchised showroom are now £750,000+. And that can deliver you a six-figure income. Follow our proven business model, though, and you'll achieve MORE THAN £1MILLION in yearly turnover, enjoying much higher earnings as a result of that growth.
With around 80% of jobs bought by people aged 60+, Dream Doors has a growing core customer base that has the most disposable income, but is less affected by economic uncertainty or job cuts.
Brand turnover has trebled in the last five years with like-for-like sales increasing every year. And despite the pandemic and cost-of-living crisis, the network have recorded some stellar individual monthly performances.
| | |
| --- | --- |
| £149,552 by Worcester in January | £202,155 by Stirling in July |
| £137,729 by Gloucester in February | £135,319 by Beverley in August |
| £105,930 by Cambridge in May | £222,766 by Stoke in September |
| £105,115 by Swansea in June | £152,553 by Ayrshire in September |
| £140,512 by Wakefield in July | £182,343 by Nottingham in October |
| £118,761 by Gateshead in July | £116,425 by Southampton in November |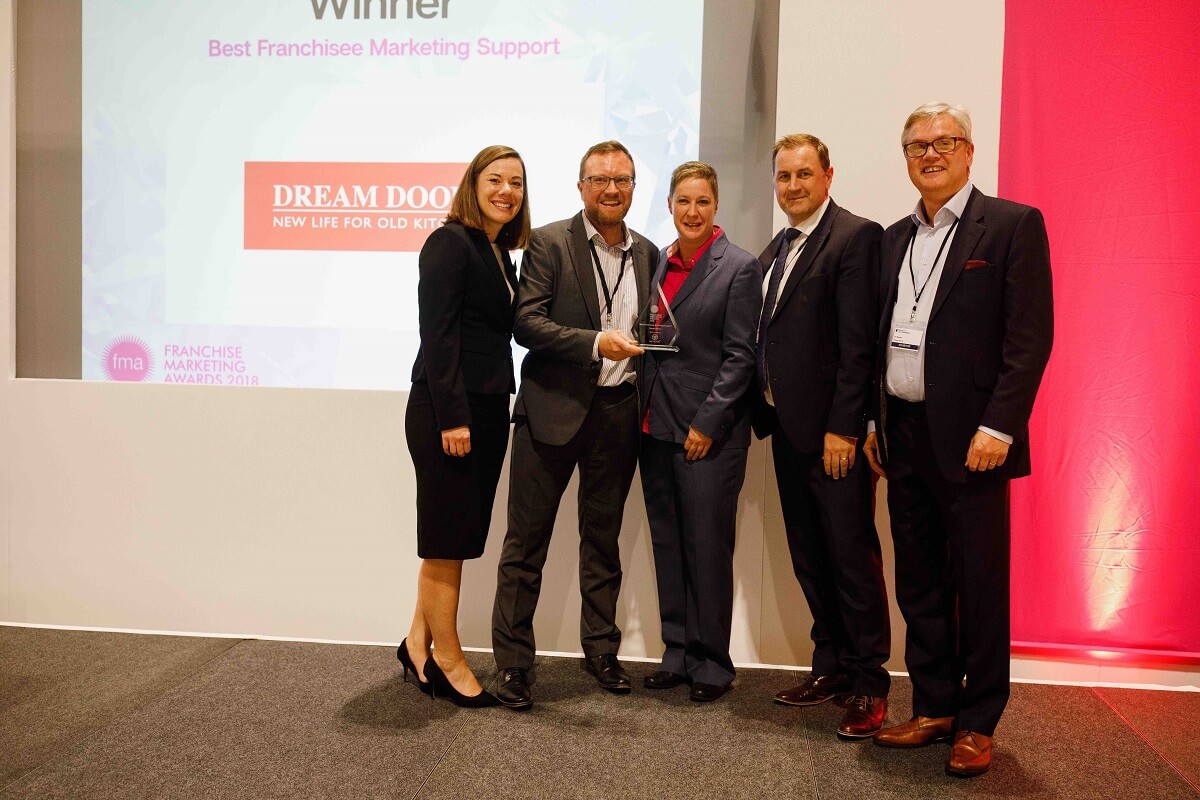 An award-winning brand founded in 1999
Dream Doors has won 15 industry trophies - we are:
Full members of the British Franchise Association (bfa)
DOUBLE WINNERS in the bfa's Franchisor of the Year Awards
Winners in the government-backed National Training Awards
TEN-time winners in the Franchise Marketing Awards
Accredited by the independent monitoring scheme, Checkatrade
Ranked 13th in the HSBC Elite Franchise Top 100 franchise companies for 2023
Part of Neighbourly, the world's largest group of 30+ Home Service brands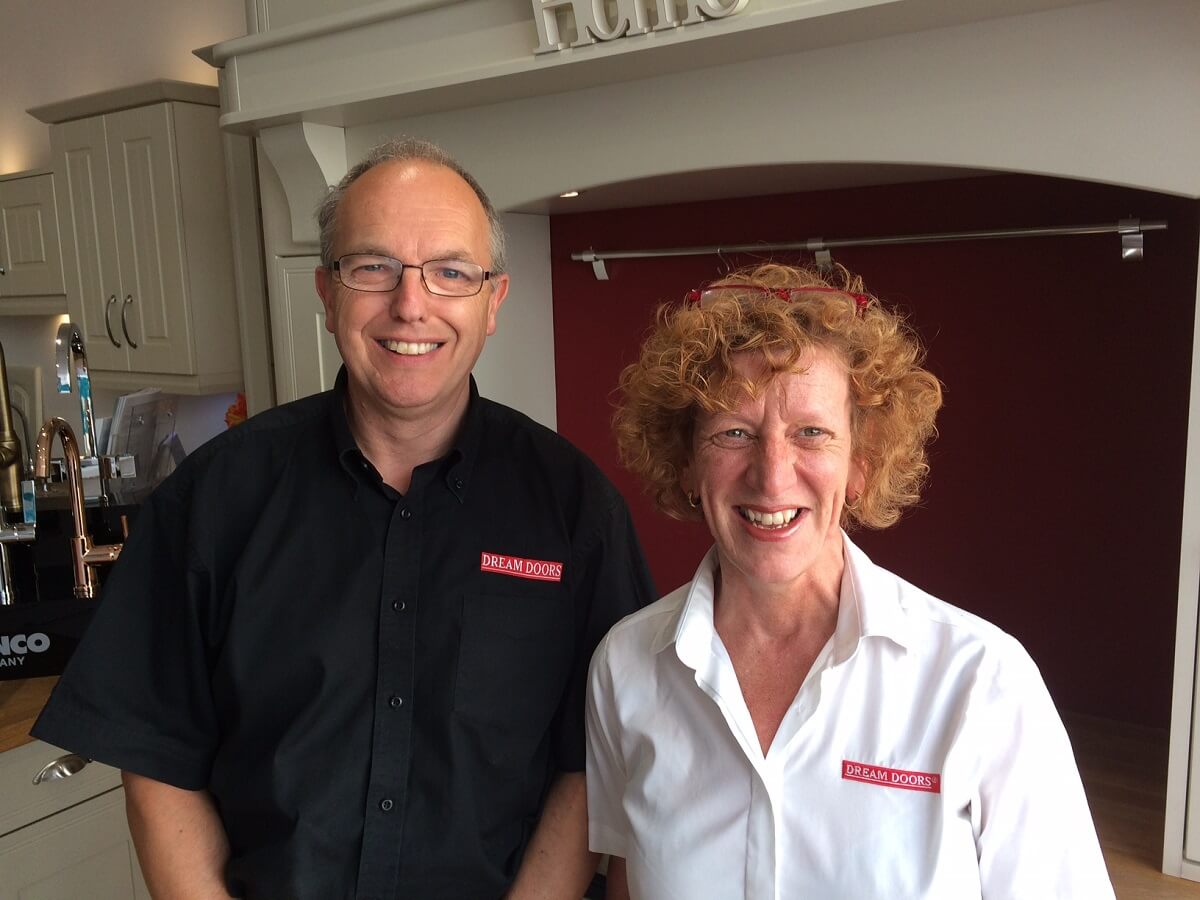 £1.7 Million sold in the last year!
Top of the tree last year were David & Kate Howle of Dream Doors Worcester who sold £1.7Million – and a total of more than £7 Million in their first 5 years!
Industry-leading training and support
Most people buy a franchise for help and support. And to get going quickly while minimising costly mistakes! That's why you'll receive a 13-week induction programme – covering all aspects of running a successful kitchen business – that gets you out selling and making money from the outset.
You'll also have regular, ongoing visits from a dedicated in-territory support manager experienced in kitchens, sales, finance and business coaching.
Plus, we'll help you find the perfect kitchen installation team who, typically, work on a sub-contracted basis. This means you can focus on meeting your customers and making more sales.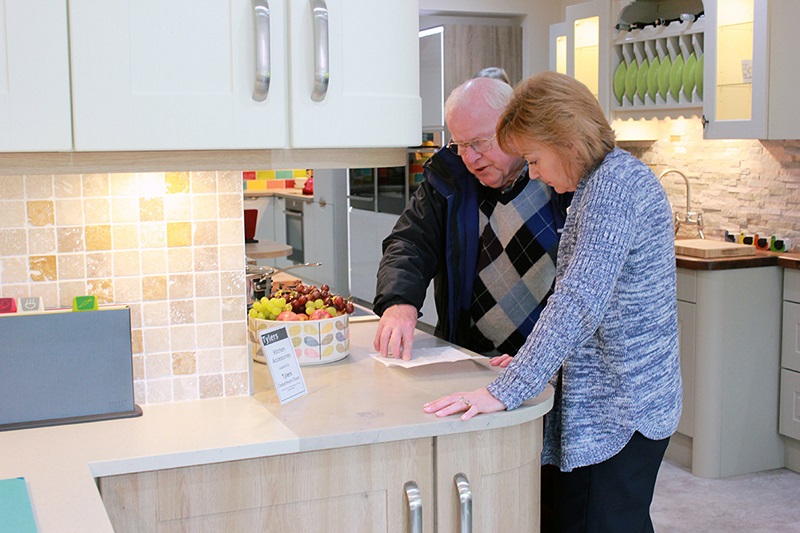 Dream Doors only earns when you do
Dream Doors only gets paid when you make a sale, through management services fees which are reduced once annual targets are met. This means the more you sell, the less you pay. And, of course, you only pay when you've been paid!
What to do next
If you are motivated and comfortable in a sales and managerial role – with approximately £35,000 in liquid start-up capital (additional funding is available) – we'd love to hear from you.
Dream Doors hosts regular regional Discovery Days for serious candidates. Get in touch now to find out how you could meet the team, or to simply request an information pack.
Contact us TODAY to find out more about this opportunity.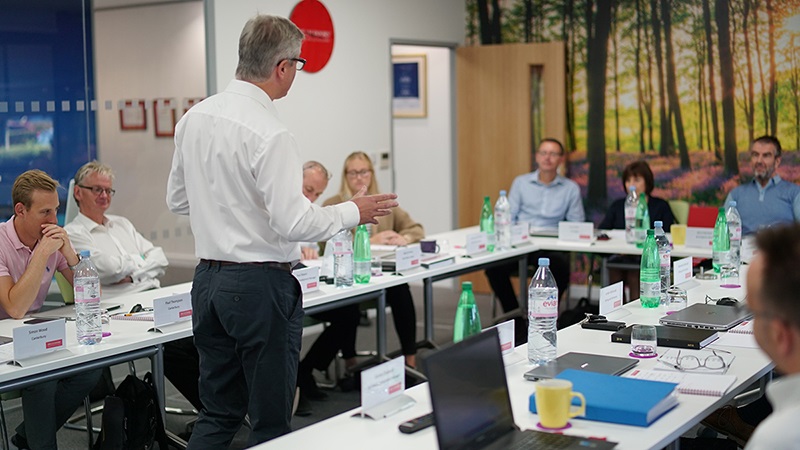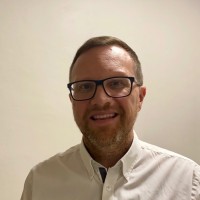 Interested in Dream Doors?
Contact Alex Waite
Director of Franchise Recruitment
---
Click on the link below to receive further information on our franchise opportunity. You can also connect directly with us to ask any questions.
Request more info > or connect with Alex :



This is FREE and non-obligatory; we never share or sell your personal information.