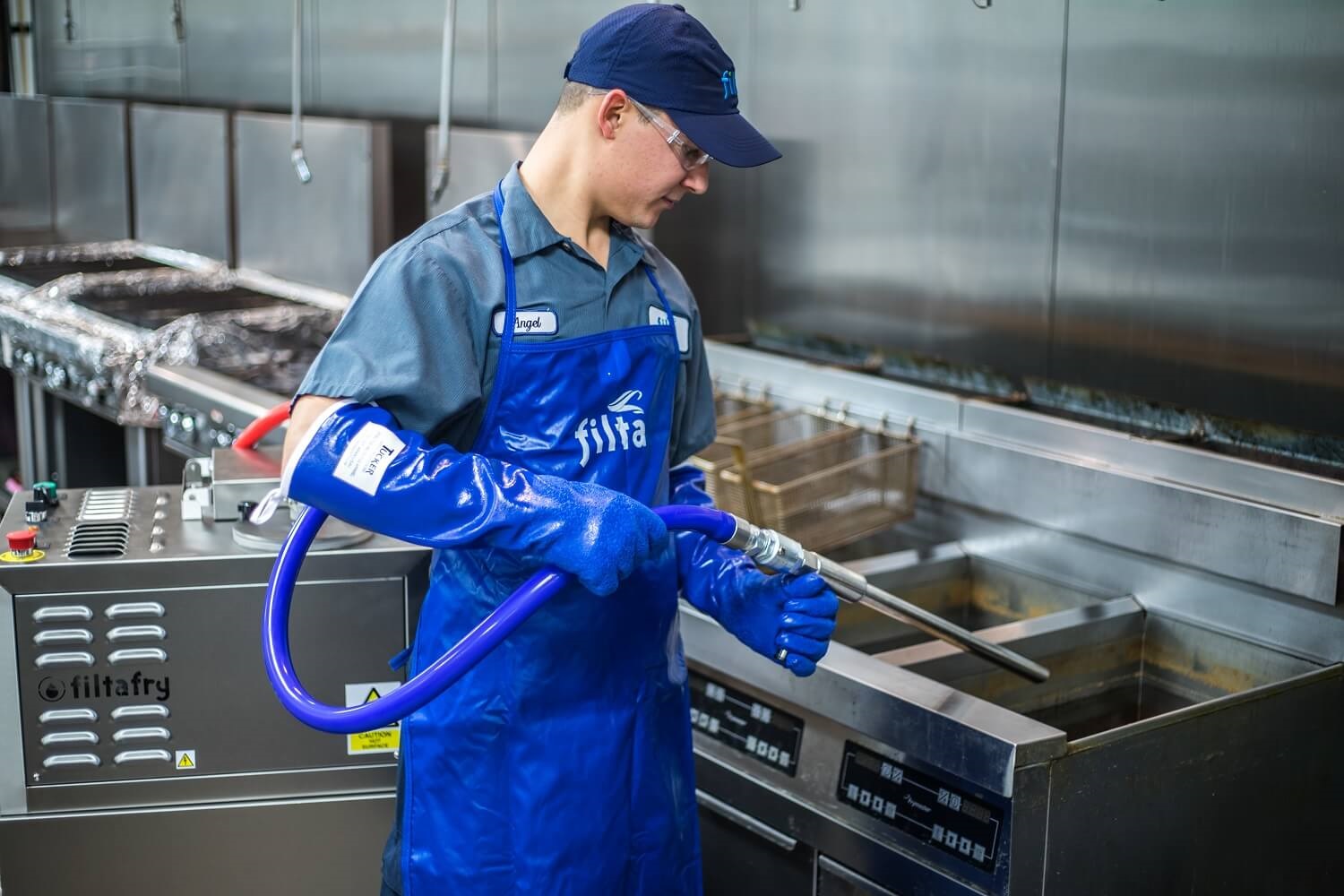 Filta is the world's largest 'total fryer management service' with more than 350 franchises round the world that service more than 7,000 kitchens.

What do we do? Commercial kitchens use fryers, sometimes multiple fryers, to prepare food cooked in oil. Oil is used and then thrown out, our service allows the oil to be cleaned for reuse multiple times, providing great value for money for your customer.
This service also prolongs the life of the equipment by keeping it clean and taking a messy job away from the kitchen staff, who often don't know how to do it thoroughly. With little or no downtime as it can be done while the oil is still hot! Our equipment makes light work of the task, and you are quickly on to your next customer.
We provide all the equipment you need to conduct this service and give you full training on how to do it effectively.
You become the restaurant's favourite supplier as it removes a costly, environment-impacting hassle. Saves them time and money and improves the quality of their food.
Plan your day around your customers making various stops along the way. We have many well-known high street brands using our services such as McDonald's, Greggs, KFC, and Greene King. Providing you customers from day one and giving you an income to build on.
With our industry marketing, Filta branded vans, and your local knowledge the possibilities are endless.
With other services you can offer and a direct route to your customer you can manage either a single or multi-van business.
Investment
For £20,000 + VAT you will receive full training on all equipment servicing and running your business, ongoing support, bespoke equipment as well as preferential vehicle deals.
The patented Filta MFU (Microfiltration unit) is worth over £15k on its own without all the other support, training, and marketing services we provide so it's a great value-for-money franchise with no hidden costs. Operate from home with a mobile phone and you have yourself an exciting, profitable business ready to go.

Our key benefits
We introduced micro-filtration service to the UK and have long established ourselves as the industry leader worldwide. Simply put – there's little to no competition. If you have always wanted to own your own business, but are worried about coming up with a new idea or constantly fighting off the competition. Filta is a great opportunity to learn a new skill and provide a unique service that only you can offer in your area.
Build multiple vans offering all services
Internationally recognized
Weekly repeat service
Mobile, can be home-based
Comprehensive in-field & business training
Minimal overheads & stock
Exclusive territories
Simple administration
Environmentally friendly
Start-up support
On-going support & advice
BFA, IFA, and AFA member
Ideal Franchise Partner
No experience is necessary! Due to the comprehensive training and support we offer, our Franchisees come from all backgrounds, skill sets, and experiences.
We have former chefs or restaurant workers, ex-firemen, bank managers, plumbers, shop workers, administrators, cleaners, construction workers, salespeople, ex services members and many more.

"Nearly 3 years on I have built a substantial size business for a sole trader to operate within an I am very happy indeed with everything. As more and more emphasis is placed on the "Green" business, I see a bright future for my already thriving business. Damian Slater, the Franchise Manager, goes out of his way to make sure each and every franchisee reaches their full potential. I have escaped my boring office job that I used to do and now have the freedom to do exactly what I want with my time."
Dane Sampson, Bristol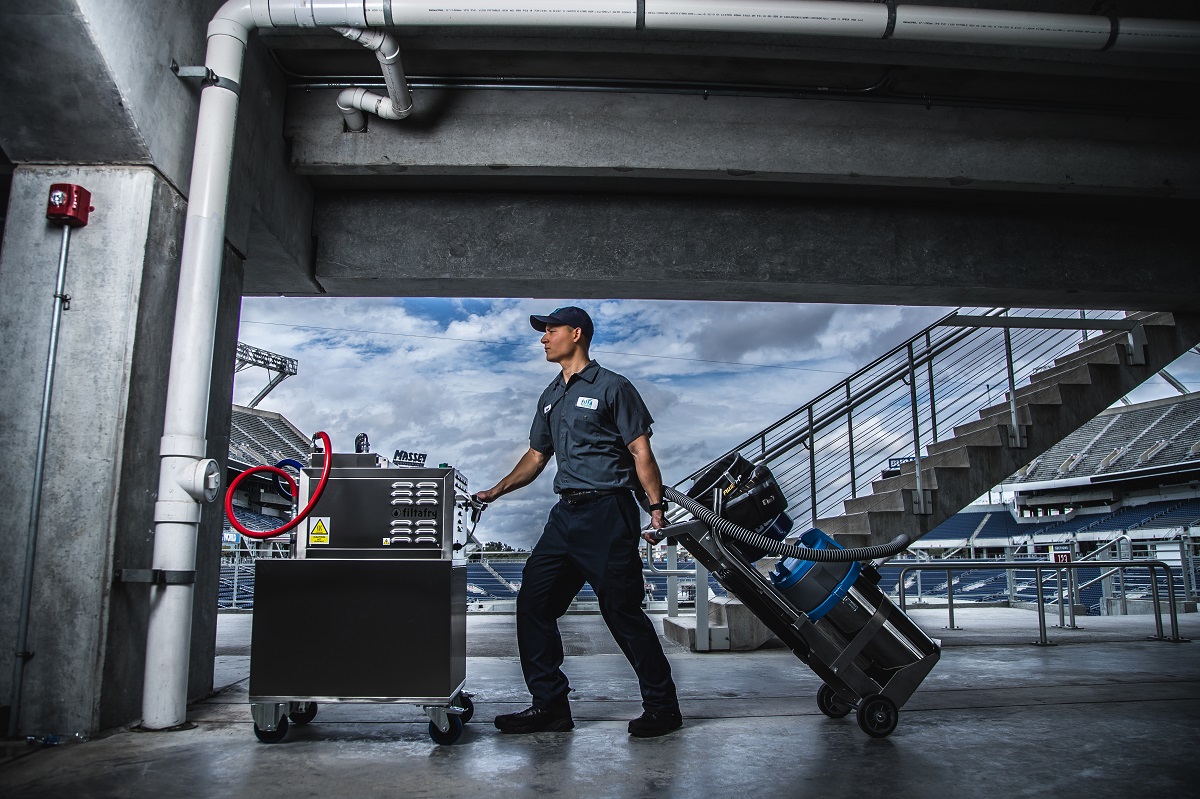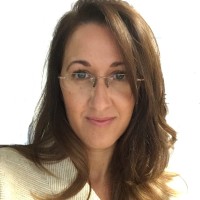 Interested in Filta Environmental?
Contact Tracey Cockerton
Franchise Recruitment Manager
---
Click on the link below to receive further information on our franchise opportunity. You can also connect directly with us to ask any questions.
Request more info > or connect with Tracey :





This is FREE and non-obligatory; we never share or sell your personal information.