---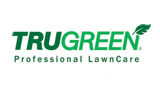 TruGreen (franchise for sale in South Oxfordshire)
Location(s): South Oxfordshire
Selling price:£54,000

Established lawn care business for sale in South Oxfordshire

This TruGreen business was established in 2010. It provides professional Lawncare services to residential and commercial customers within South Oxfordshire including; Oxford, Caversham, Henley on Thames, Blewbury and Marlow.

Territories are large enough to support multiple vehicles, with the potential of each van generating turnover in the region of £60K plus. For an ambitious owner, the opportunity is there to use the stable customer base that is currently served and implement a marketing programme to increase sales and build a substantial Lawncare business.

Primary customers
This business currently has in the region of 200 regular residential customers. These customers are on yearly agreements, with a programme of 4-5 treatments per annum. The focus of the business is on the residential market, and the business can be further developed by providing lawn care and gardening services to small commercial businesses within the territory.

Employees
This business is presently a one man/one van operation and does not currently have any employees, although all finance and administrative duties are completed by the business owner wife, a fellow Director of the Company.

Facilities, property and location
This business is run from home with a rented farm unit used for stock and machinery. The Business can be re-located anywhere within the franchised territory.

Reason for sale
This is a well-run and operated business and the sole reason for the present franchisee looking for a sale, is that the business has reached the point where further development would require the employment of additional full time technicians, and given that the present business owner does not wish to progress beyond the present one person/ one van operation, he has decided to sell and gain a return on his initial investment.

The lawn care industry is huge. With 26.4 million households in the UK and approximately 90% of them with gardens, coupled with the potential in the commercial lawn care market, it's an industry very much worth being a part of.

The asking price is £54,000

For further details on this sale, please download and complete the form below.