Established lawn care business for sale covering Newbury, Basingstoke, Winchester and Salisbury areas.
A fantastic opportunity has arisen for a budding entrepreneur, looking to set up their own lawn care business. TruGreen Newbury and Basingstoke, Winchester and Salisbury have been established businesses for over 7 years and provide lawn care treatments as part of a lawn care programme or as one-off lawn treatments to customers in and around the territory area.
It is now on the market for someone who is ready to build on what is a great existing business opportunity.
For an ambitious owner the opportunity is there to use the stable customer base of 270 that is currently served and implement a marketing programme to increase sales and build a substantial lawn care business.
Investing in this area also means you have the potential to serve over 257,000 households and access to the existing customer list, which is included in the price of the sale.
Training
A comprehensive training academy provided by ServiceMaster UK is included within the franchise fee..
Support
Unlimited support is provided throughout the length of the franchise agreement. Support includes assistance with operational matters, marketing, sales, IT, health & safety and more.
Facilities, Property & Location
This business is run from home and so can be re-located anywhere within the franchised territory. Running the business from home helps to keep the costs down and the profit margins high.
Finance
Up to 70% of the total franchise fee can be financed through most major banks and franchise finance providers, subject to status.
For further details on this sale, please complete the form below.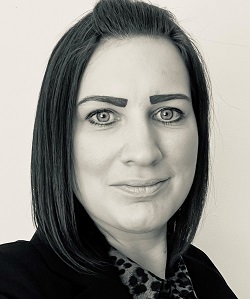 Interested in TruGreen - Newbury, Basingstoke, Winchester and Salisbury ?
Contact Emma Chappell
Franchise Sales Manager
---
Click on the link below to receive further information on our franchise opportunity. You can also connect directly with us to ask any questions.
Request more info > or connect with Emma:


This is FREE and non-obligatory; we never share or sell your personal information.