UK franchisee stories
Exclusive Interview: 'Business is on a very stable footing, despite the recession!'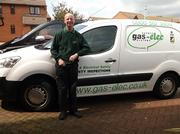 gas-elec franchisee Mick Eldridge has enjoyed his time so much he didn't hesitate when given the chance to sign up for a second term! After redundancy from the MOD it made sense to find an opportunity with a link to the electrial trade, and gas-elec provided just that! Read how Mick has taken this opportunity with both hands...
Read more..
Industry focus
Benefiting from an ethical franchisor in a competitive market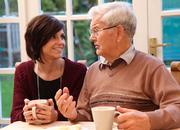 Having a recognisable brand name behind you, as your franchise is launched and built, brings a number of benefits. When breaking into a highly-lucrative market like the care industry, a highly-experienced, ethical franchisor can give franchisees an edge over competitors. In this exclusive article, Right at Home explains why franchising in the care industry is immensely rewarding and what it takes to succeed. To find out more...
Read more..
UK Franchisor Interviews
Exclusive interview: "We offer franchisees the benefit of over 50 years of experience"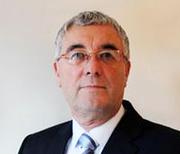 Ray King of LMI, a global franchise which provides bespoke coaching programmes, believes that this 'people-focused' franchise is in a period of sustained growth, as more UK businesses recognise their employees can become the leaders of tomorrow. He has seen how the LMI combines the drive and energy of franchise owners with their real-world business experience along with the expertise of the franchisor – a real recipe for success. Click on the link below to get a greater insight into LMI...
Read more..
Master licenses
Are you looking to expand your investment portfolio? Are you interested in becoming a master franchisee for an international brand? If so we will help you to understand how you can be involved in this exciting investment opportunity. Read more about buying a master franchise
Ask the experts

Franchising can be a very complex area and to make sure you find the right franchise for you, or set up your own franchise correctly, is it imperative that you do as much research as possible. This includes seeking professional help and advice. Our Ask the Expert section allows you to post questions regarding funding a franchise, legal issues, accountancy, consultancy and general franchise advice. Post your questions to our panel of experts
Raising finance
It is a big step from deciding to start a franchise to actually opening your doors for business. For many, one of the biggest hurdles is approaching the bank for finance. Read more about funding a franchise
Featured master franchise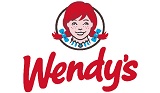 With over 6500 stores worldwide, The Wendy's Company is the world's third largest hamburger restaurant company. We have more than 30 years of international franchising experience, and so our franchise partners benefit from a first-class support system and our proven operations platform. All current Wendy's international franchisees are multi-unit developers; with most operating under licenses to develop the full market or territories in which they operate.
Read more
View ALL high investment and master franchising opportunities
Franchise expert news and opinions
A franchisee's top tips for running a successful franchise

Lee Eaton, owner of Signs Express (Manchester) and the 2015 winner of the BFA (British Franchise Association) Franchisee of the Year award, shares the secret to running a successful franchise. To learn from one of the best in the industry ...
Read more..
Franchising your business
Are you considering franchising your business? If yes, we can help. Our "Franchise Your Business" section will help you to decide if franchising is the right expansion route for your business, and if so, how to franchise your business. Read more about franchising a business
Franchise resales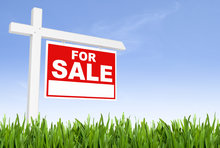 You don't have to start a franchised business in the UK from scratch; many existing franchisees are looking to sell their franchise. In our resale section you will find advice on buying and selling a franchise resale, stories of those who bought a resale as well as listings of existing franchises for sale across the UK.
Read more about existing franchises for sale