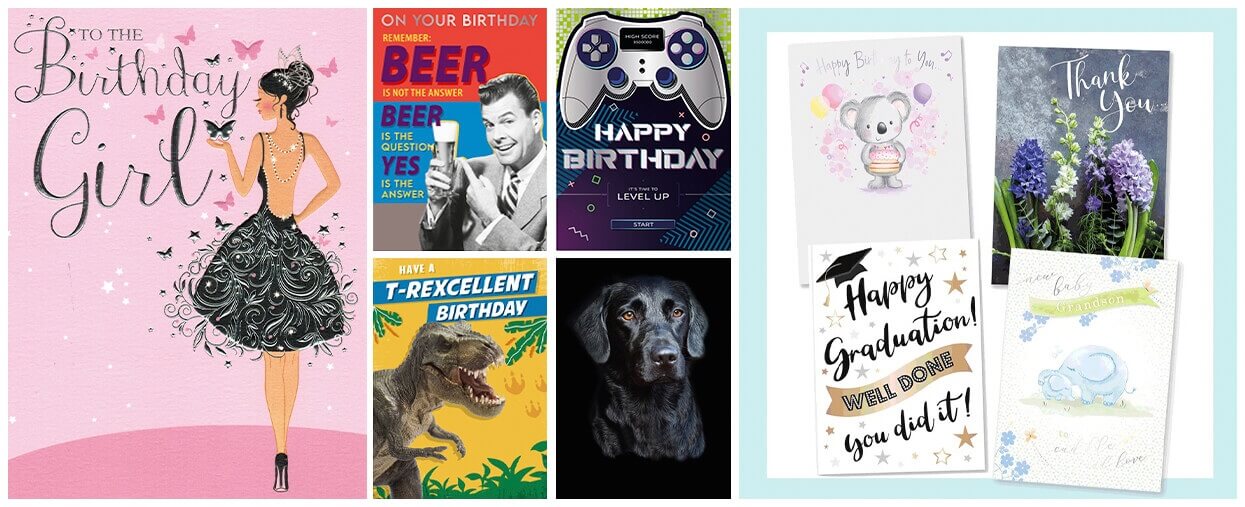 Summer Re-Launch Offer available...Save £5,000 on our Franchise Fee
Plan-it Cards is one of the leading companies in the greeting card distribution sector. Our success has been built on both the quality and range of our product, and the strength of our Franchisee distribution network.
Founded by Jonathan and Irene Waterson in 2000, they have built Plan-it Cards up as an independent family-owned business with the customer firmly at the forefront of their business model. We now supply thousands of retail outlets up and down the country.
We continue to invest in new products and designs, making continuous improvements to our systems to maintain the highest quality in everything we do.
Plan-it Cards is looking for individuals / couples to join our growing franchise network. For 2023 we are particularly interested in developing Birmingham, Manchester, Liverpool, Leeds, York, Brighton, Portsmouth, Edinburgh, Glasgow, and Northern Ireland amongst other territories. We have an active company-run territory in West Midlands that we are keen to find a suitable partner for. Happy to discuss in more detail.
The opportunity
This is an industry with massive potential - the greeting card market is valued at £1.5 billion annually.
Over 90% of greetings cards are still bought in physical bricks and mortar shops with a broad selection of retailers adding greeting cards into their stores; it is estimated that there are over 100,000 independent retailers in the UK.
We work with a number of well-established independent customers e.g. petrol stations, post offices, convenience stores (independent and symbol), chemists, hospital shops, garden centres, newsagents and more. These customers include: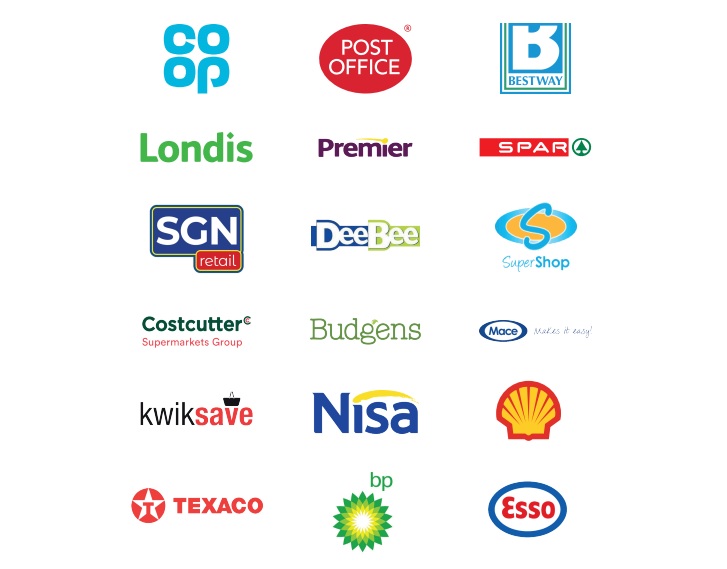 Despite growth in digital forms of communication such as texts, social media or emails, cards remain the preferred choice when it comes to expressing a heartfelt personal message and making someone feel extra special.
Every day is a Birthday, so why not consider being part of the £1.5 billion annual greeting card market?
The role of the Franchisee
The focus for the Franchisees is to target independent stores and national chains. With access to our brand, our product, our systems, and our know-how, Franchisees will build proactive business relationships and sales with retailers in their own exclusive territory.
Franchisees purchase stock from Head Office to stock their client's premises.
Once a month, the Franchisee visits the site to refresh and replace stock sold, introduce new designs and products, and collect the revenue for stock sold from the store. This guarantees the Franchisee a regular monthly income.
The retailer only pays for what they sell and have no stock write off, no initial outlay, and an immediate profit with no financial risk.
Franchisees have access to over 400 designs, available across 2 sizes of cards and 2 Everyday price points and bar codes, so displays can be bespoke to the retail environment.
The range includes everyday birthday cards as well as extensive ranges of occasions, relations and age-related cards, plus packeted gift wrap and gift bags to complete the range.
New designs are released monthly to maintain customer interest and increase sales. In addition, extra sales revenue is achieved through seasonal ranges such as Christmas, Valentine's Day, Mother's Day, Easter, and Father's Day etc.
Typically, you will work from home so require access to a vehicle and mobile devices.
Initially storage of product will typically be in a garage or suitable spare room. Over time, as your business expands, you may wish to look for your own offices/ off site storage facilities. It is also possible for you to become a multi van operation and employ merchandisers if the business supports this.
Key reasons to invest in a Plan-it Cards Franchise
A proven business model with over 20 years experience
Massive potential - £1.5 billion annual greeting card market with over 90% of greetings cards still sold in physical shops
Work with a wide range of well-know customers such as Post Office, Co-Op, Londis, Premier, Spar, Costcutters, Budgens, Nisa, Shell, BP and Esso.
Over 100,000 independent retailers in the UK
A recession proof industry - every day is a birthday or a special occasion!
Monthly visits to retailers means regular monthly income for franchisees
Exclusive products and wide range of cards for all occasions - over 400 designs
Home-based; low overheads & high margins
No experience required; Initial training and on-going support
Flexible hours
No hard sell - retailer only pays for what they sell
Business can be expanded into a multi-van operation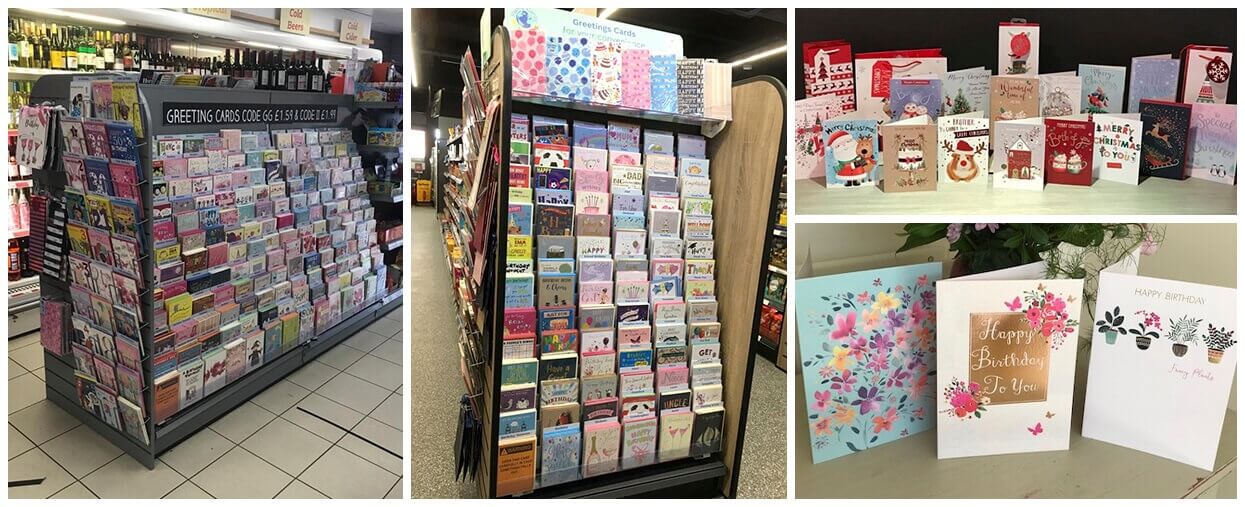 The investment - set up costs
The total set up costs will be between £22,000 to £27,000 – this will vary by franchisee location & operations. This includes our Summer Re-launch offer with the saving of £5,000 on our Franchise Fee.
We can support you through the process to apply for any additional funding if required.
The figures includes the provision of working capital and other set up costs. Specifically,
Training:
A full and comprehensive training programme is delivered, so no previous greetings card, sales, or business experience is required.
Our initial training covers all the elements of running and growing a greetings card franchise.
Course includes field training with an existing Franchisee.
You will have on loan for the lifetime of your Franchise licence, a full copy of the Operations Manual.
Professional Business Plan
Including financial sustainability acceptable to high street banks and other lenders.
Business Launch
Hands-on guidance & support to secure retail outlets.
Stock and Display Equipment
Sundries
Including uniforms, business stationery, shelving and packing equipment.
On-going Marketing Support
From launching your business on-going support is provided to help you with the continued sales growth of your business and is tailored to your requirements.
Ideal franchise partner
Our Franchisees come from all sorts of backgrounds and walks of life, farmers, policemen, magistrates, members of the RAF, teachers, firemen, petrol forecourt retailers.
You need to:
Be enthusiastic and self-motivated with a desire to build a successful business
Forthright and honest
Not over promise and under deliver
Have excellent spoken and written communication skills
And be prepared to work hard and have a desire to work in the greetings cards industry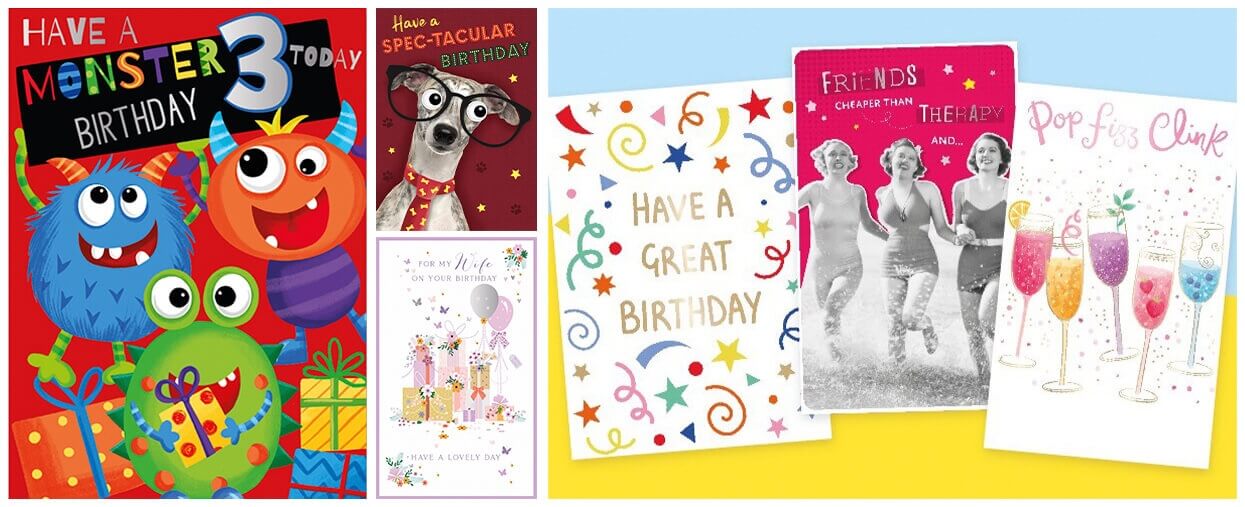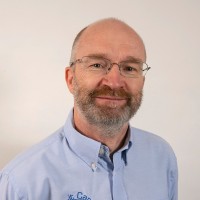 Interested in Plan-it Cards?
Contact Jonathan Waterson
I'm happy to answer any questions you have...
---
Click on the link below to receive further information on our franchise opportunity. You can also connect directly with us to ask any questions.
This is FREE and non-obligatory; we never share or sell your personal information.