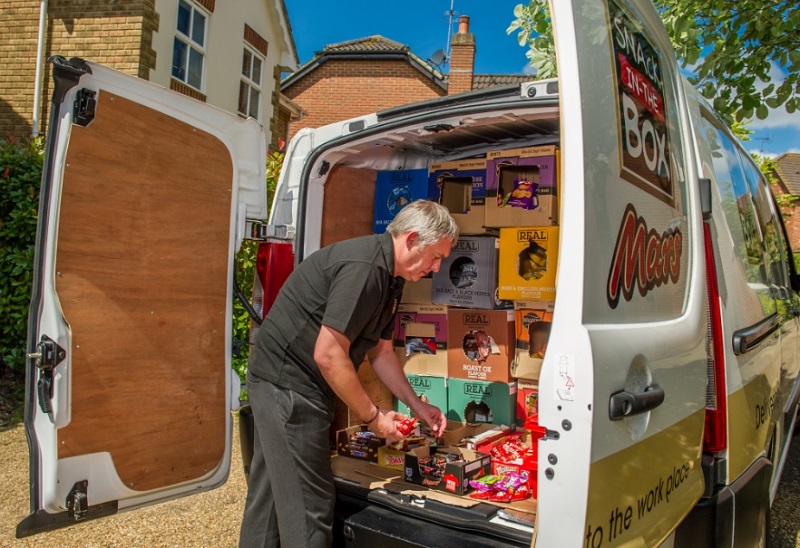 Snack in the Box not only delivers top quality snacks to the workplace but delivers a dynamic and successful franchise system to franchisees.
With our partnership with Mars and many other well-known brands, our franchise partners cover their own local territory of business clients, providing their vending machines or snack boxes with chocolate, crisps, snacks and cold drinks.
Part of 'The Vending People' group, one of the leading and largest vending companies in the UK, we provide you with an established brand, years of franchise experience and our expertise of the industry.
If you want to be part of our reputed brand, we would love to hear from you.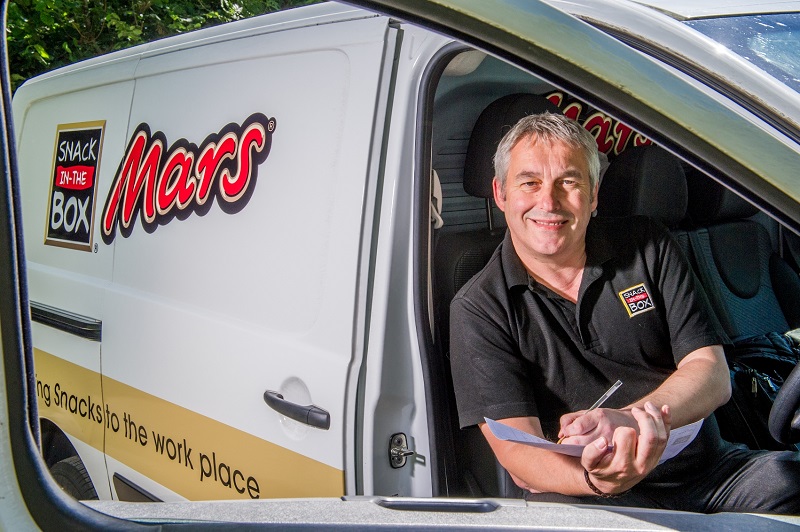 Our franchise package
With Snack in the Box, you can rest assured that our franchise package is tried-and-tested; with a network of around 50 franchisees and FULL membership of the British Franchise Association for over 20 years, we feel this speaks for itself.
In franchising with Snack in the Box, you receive:
The benefit of our partnership with Mars using their brand in all areas of business and stocking the UK's favourite confectionery brands at preferential prices.
A home-based franchise with no hassles of renting separate premises to run your business
Full initial and ongoing training and support both in-house and in the field to keep your business performing
Regular weekly cash income from Day One
SITB establish your initial customer base, which provides income generation from the start
Contactless Payment Solutions – We will provide add-ons to the majority of the equipment that will allow customers to purchase products using either a phone or card (cash can also still be used!)
Subsidised Sales Support – Which will provide incremental and replacement customers
Fixed management services fees - not a % of your profits - to aid your cashflow planning
Online business tracking tool to monitor how your business is performing
Strong head office support in key areas such as IT, sales and marketing, vending expertise, vending product information and new product notifications and a dedicated Account Manager to help grow your business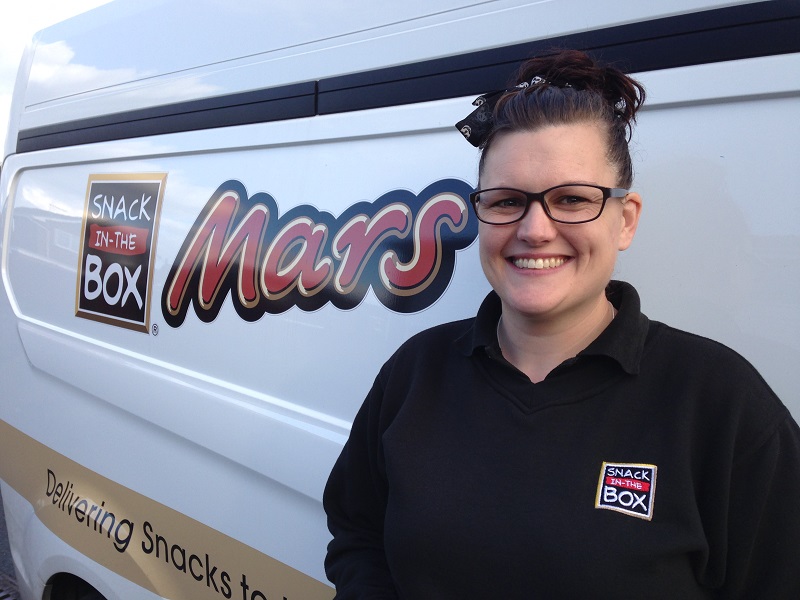 How much would I invest in this franchise?
Minimum investment of £20K*
Your should have a further £2K available for working capital
Van not included - we can offer suggestions as to a suitable van
*we are able to assist with finance, dependent upon your financial history.
Role of a franchisee
You will be responsible for a local territory of customers which are workplaces such as offices, showrooms, factories, warehouses, retail outlets etc.
Each customer has a vending or snack box on their site which you refill, ensure is presentable and working properly, and then remove the cash takings. In order to maximise your investment, you should be available to work Monday to Friday 9am till 5pm.
Would I be suited as a Snack in the Box franchisee?
This franchise opportunity would suit someone who is:
Customer-service focused: Our best franchisees develop great relationships with their customers and enjoy providing them with a service that customers appreciate
Self-motivated and good at time-management
Excited about being their own boss and reaping the rewards of their hard work
Willing to follow a set franchise system and put in the hours to get the most out of their investment
Fit and healthy – as you spend a good proportion of your day on your feet
Unafraid of maintenance and upkeep – although no technical or engineering skills are needed, it is ideal if you are handy with a screw driver or happy to clean machines to keep everything in prime condition.
A competent driver with a full driving licence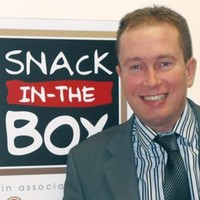 Interested in Snack in the Box ?
Contact Sean Cleveland
Franchise Sales Director
---
Click on the link below to receive further information on our franchise opportunity. You can also connect directly with us to ask any questions.
Request more info > or connect with Sean:


This is FREE and non-obligatory; we never share or sell your personal information.