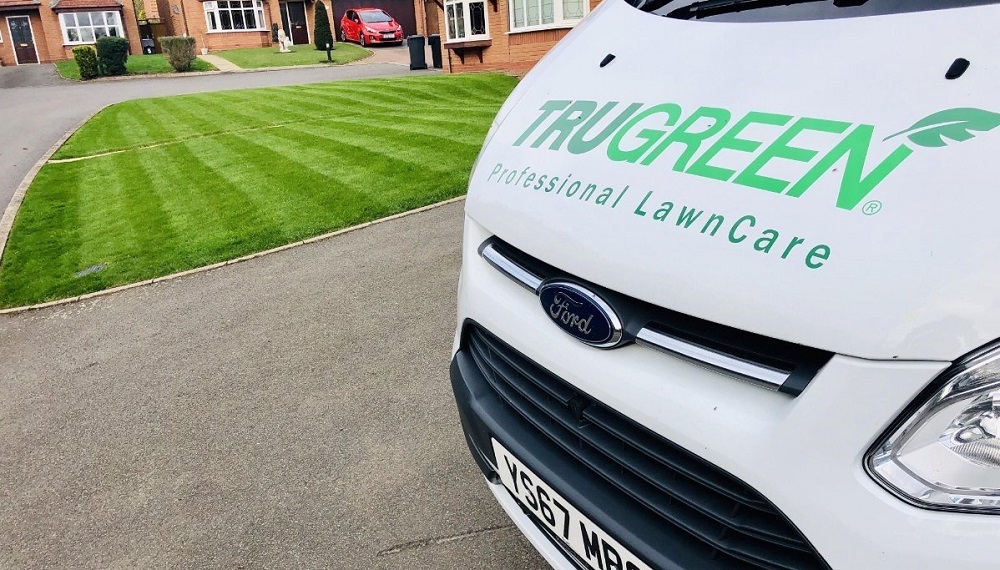 Whether you have no previous experience in the lawncare industry or have worked as a Groundsman before, TruGreen is the perfect franchise opportunity for those who have the ambition and enthusiasm to launch, build and manage their own thriving lawncare business.
Owning a TruGreen Franchise represents a year-long business where you will provide tailored lawn care treatments to your customers and encompass a host of management activities that go with building up a multi-van business.
Some of our best performing franchises show us that you don't have to have previous lawn care experience to be successful. We have, however, listed a handful of qualities we feel are important when it comes to running a TruGreen franchise.
Self-motivated
Determined
Good Communication
Fit and healthy
Enthusiastic
Love of outdoors
Prepared to work flexible hours
Ambitious
A lucrative market
With nearly 90% of the UK's 27 million homes boasting gardens, the potential for TruGreen franchisees in the residential lawncare sector is immense; success can also expand further into the commercial market.
Franchise owners capitalise on this lucrative and growing marketing thanks to our long-standing experience and expertise within the field. Additionally, TruGreen franchisees offer bespoke lawn care treatments and additional services throughout the year to both residential and commercial clients.
If a TruGreen franchisee services just 4% of the homes within their bespoke territory, they would have a profitable business.
How much does a TruGreen franchise cost?
The minimum personal investment is £8,400 + VAT which is 30% of the total franchise fee. Up to 70% of the total franchise fee can be financed through most major banks and franchise finance providers, subject to status.
This includes the Franchise License which allows franchisees to trade under the TruGreen brand name and covers initial training and certifications by the National Proficiency Council, NPCT, the marketing of your launch,the purchasing of tools, supplies, equipment, products, stationery, bespoke software, vehicle branding and all marketing material you will need to get going. All you will need is a computer and van of your own.
For our full franchise cost, fees, recommended start-up costs and conditions, please request further information through the form below.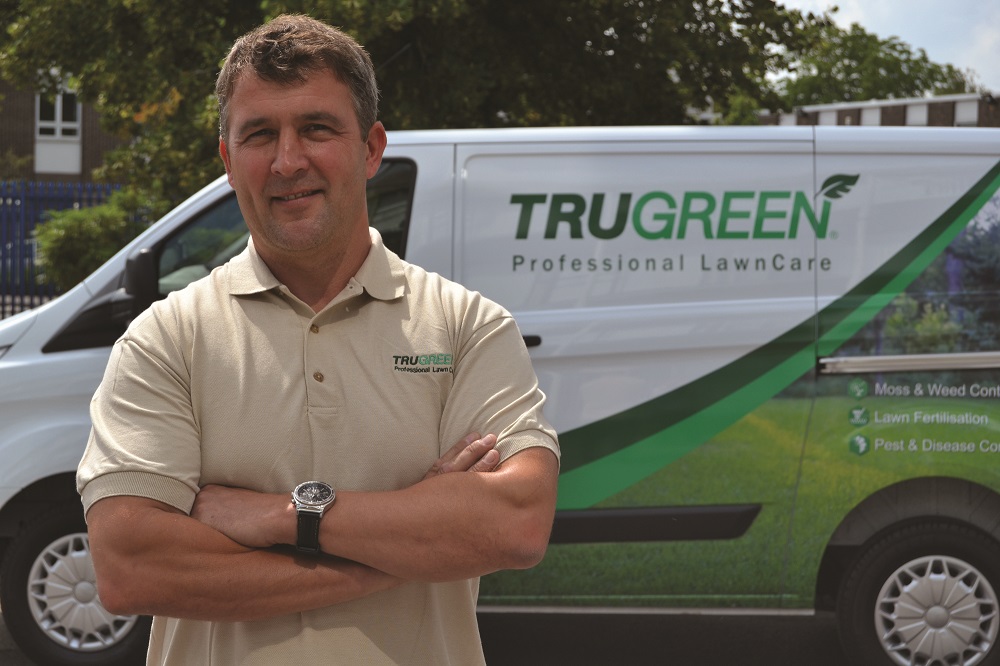 How we train and support you
At TruGreen we want our franchisees to succeed and, as such, we offer them the best training and on-going support possible from our unique support team.
Additionally, you have access to all other franchise owners in your network who can guide and support you along your franchise journey. Like most families, we believe in supporting each other and encouraging each other through the thick and thin.
We also provide a two-week training course, modules covered includes Lawn care, Marketing, Sales, Customer service, Accounting and Health and safety.
You will also become qualified in pesticide application from the National Proficiency Council (NPCT).
Our training programme doesn't end there as additional training, support and business advice is available whenever required. With regular seminars, refresher courses, as well as one to one training during site visits, you will never be on your own.
TruGreen franchise owners benefit from routine visits, phone advice and technical updates are readily available from your TruGreen Network Manager who has 30 years' experience in the turf industry.
Are we right for each other?
Like any relationship, it is important that we are a good match. We are looking for individuals who love the outdoors or have an interest in horticulture.
As no previous experience is needed, thanks to the in-depth training and support on offer, you can apply for information no matter what background you have. Our experience and expertise will sow the seeds to your future success.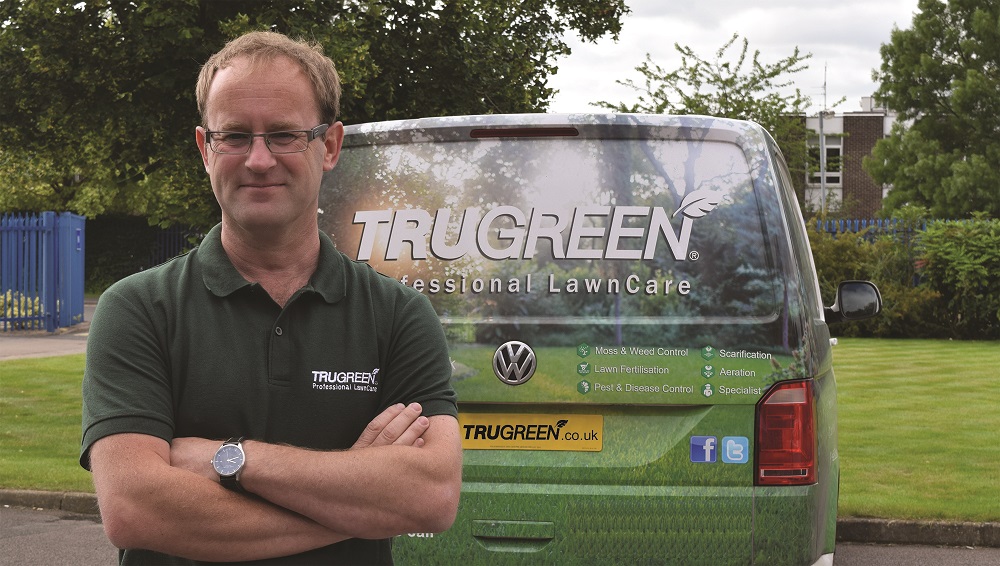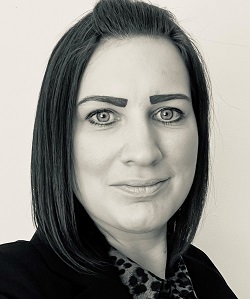 Interested in TruGreen?
Contact Emma Chappell
Franchise Sales Manager
---
Click on the link below to receive further information on our franchise opportunity. You can also connect directly with us to ask any questions.
Request more info > or connect with Emma:



This is FREE and non-obligatory; we never share or sell your personal information.