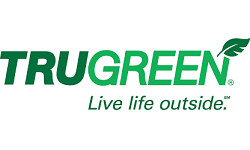 TruGreen Franchisee Case Study Feed
Last updated: 05-December-2021
---
If the other man's grass really is greener, blame award-winning Jonathan Bell -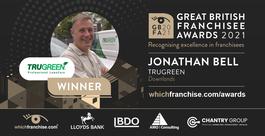 Lawn-care expert Jonathan Bell hasn't been letting the grass grow under his feet despite the pandemic - and his constant nurturing of the business has won him a major award.
Jonathan, owner of TruGreen in Downlands, Newbury, is one of the first recipients of the prestigious Great British Franchisee Awards.
"I started with nothing and now I have a small business that's growing and it's been successful," he says. "When you start a new business you always wonder if it will work.
"I've now become an employer with two full-time members of staff. They've already grown in the time they've been with me and that's enhanced the capacity of the business.
"My relationship with TruGreen's franchisor has been a two-way thing. They've helped, but they've also given me an opportunity to get involved with them.
"I sit on the Ideas Review Council where we try to develop things for the greater good of the brand, and a group that helps develop the IT that runs in the background and improves our business.
"Last year, when everyone else was struggling with the pandemic, we were able to carry on and grow, which was really fortunate.
"We're very lucky that we work outside, singly, so there's no risk to anyone. You just turn up, do what you need to do and leave. There's no contact,
"And we bought into a successful business model. We provide a quality service to customers, and now have almost 250 who've entered into a long-term relationship with us.
"One of the best things about receiving the award is its external recognition for what you've done. When you're running your own business, you get very focused on what you're doing and become quite introverted.
"We'll take this forward now. I'm delighted, so are the staff, and I'm hoping this will be a stepping-stone towards the next stage of growing our business."
Jonathan won the newly-created award from WhichFranchise.com for being an outstanding franchisee in all aspects of their business.
The Great British Franchisee Awards recognise franchisees' exceptional performance and business experience, ability to drive business growth, staff retention, customer satisfaction, community involvement, inspired leadership, and franchise involvement.
The awards are run by whichfranchise, supported by Lloyds Bank, BDO, AMO Consulting and Chantry Group.
---
Second territory purchase for TruGreen franchisee! -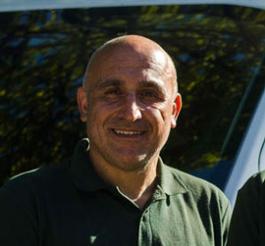 Second territory purchase for George in just over 12 months!

Early in 2018, George Michaela underwent significant training with us and became the proud owner of TruGreen West Midlands along with his son, Paul.

However, when he heard earlier this year that a territory next door to him was up for sale due to the retirement of the business owner, he decided to extend his network and purchase TruGreen Arden.

With nearly 30 years' management and operational experience, George made the move into lawn care for a fresh start and a new challenge. He said:

"I've built a successful business with family in the past and then it became time for something new. I was looking for inspiration for a new business when I noticed the technician treating my lawn and thought, I could do that!

"My first year with TruGreen was exceptional and I quickly built up a customer base in West Midlands, so when TruGreen Arden came up for sale, I decided there and then I wanted it and I wanted to extend a vastly growing business.

"I relish the challenge of sales and my former business was built around customer service so I think I'm in a good place to make a real success of both my TruGreen businesses. My aim is to add more vans and technicians and I'm really keen to offer apprenticeships to help young people into work. For now, though, I'm just excited to continue what we have been doing, but now in two territories – along with my son, Paul."

Steve Welch, Brand Operations Manager for TruGreen added:

"The purchase of a second territory is fantastic for George. He has built up a large customer base in West Midlands already, along with his son Paul and we're confident he'll do the same in Arden."

George has proven that there really is no upper limit with a TruGreen franchise!
---
Exclusive Interview: "Franchising success: New skills, expansion, and giving back to my community" - 03-October-2016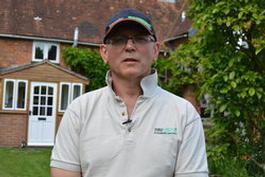 Name: Mike Lethbridge
Location: Newbury
Franchise: TruGreen Newbury and Basingstoke
Date launched the franchise: February 2015
Tell us a bit about yourself and what you were doing prior to buying your TruGreen franchise business?
My background is in IT and financial services, I wanted to be able to run a business where I able to transfer my skills in management and customer services.
Why did you go down the franchise route? And why did you choose a TruGreen franchise?
I needed to know I was investing in a company I could work with, after meeting with Steve and the team, I soon realised I would be confident in the service I was delivering with the TruGreen support team behind me.
How did you raise the finance?
Savings
What training and support did you receive initially and ongoing?
The training I received on the two week academy gave me a lot of confidence, I was motivated and ready to start my business after my initial training.
The on-going training as been great too, with marketing always happy to visit me to help grow my business and Steve always there when I need any technical support. We also have the chance to meet our TruGreen peers a couple times a year for regional meetings, which is another great source of knowledge.
What is a typical day for you as a TruGreen franchisee?
Typically my day starts quite early, I usually look at the weather first to see if there is going to be any impact on treatments that I will be applying during the course of the day, this allows me to assess which treatments need to be put onto the lawn first. I would then look at my schedule of visits for the day, finalising my schedule as this sometimes need adjusting due to weather or customers calling me prior due to availability or uncut grass! I would then be answering any emails or texts and completing any quotations from the previous day as I like to respond to customers within 48 hours of an analysis visit. All this before breakfast.
My day will then consist of carrying out various tasks of weed control, aeration, scarification and fertilisation servicing between 4 to 12 clients a day. I always like to spend time with a client if they are at home, explaining what we are doing and the benefits of it. Building a rapport with customers is very important, especially when visiting their home frequently.
With the day drawing to a close it's back home to clean the equipment, empty the van of rubbish, answer emails, update work schedules, send invoices and add new clients to the database.
It's not a 9 to 5, Monday to Friday job as clients can email or text at any time. You sometimes work that Saturday because you haven't been able to make that last appointment however I believe flexibility is required in order to build a successful business.
What challenges have you faced?
The challenges for me have mostly been on a practical basis, firstly learning the skills required, luckily my inner geek prevailed here. Then the day to day issues, equipment breaking, temporary staff being unwell and unable to work so it becomes a case of hire it or buy it and roll your sleeves up and get on with it.
Has becoming a TruGreen franchisee changed your life, if so how?
It has given me the chance to feel real freedom in my working life, to follow through on the decisions that I feel are right for the way I want to work. It has also provided me with the flexibility to do the things I enjoy.
It has also given me the opportunity to employ younger local people and have them develop their skills, enabling me to do my bit for the community.
What is the most invaluable piece of advice you could give someone looking to buy their first franchise?
Do your research, choose the right of business that suits you and your lifestyle. Don't choose something that will just be a job which you won't enjoy, choose something that you can be passionate about!
In your opinion, what makes a successful franchisee?
Drive and the desire to succeed, no one chooses to fail but you should have a plan on how to develop and be successful. Don't be afraid to change or adapt if you need to.
What are your plans for the future?
To develop and expand my business. Having completed my first year and bought my second territory, I now require more staff, another van and more equipment.
Would you do it again?
In a heartbeat.
To download TruGreen's franchise prospectus immediately, click here.
---
With a passion for the outdoors franchising with TruGreen was a no-brainer -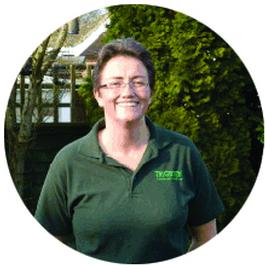 Franchisee: Karen Burdett
Franchise: Milton Keynes & West Northants

Karen Burdett operates the Milton Keynes & West Northants franchise and has been a TruGreen franchise owner since February 2012.

After working for over 20 years in a commercial environment, Karen was looking for investment opportunities to set up a business which would give her a career change and a sensible return on investment.

"My passion is the outdoors," says Karen. "I was more than happy when one of the areas I reviewed came out on top and I decided on lawn care. Not many people realise that lawn care is a quite a technical business so it was important that I had the right backing both technically and through a recognised brand."

Following thorough research on four lawn care brands, Karen chose TruGreen. "Their business model and professionalism was more evident even from my very first discussions with individuals in the business. It was also learning that Steve Welch, TruGreen Network Manager, would be my support mechanism that really swung it for me as Steve is a highly respected figure in the turf and sporting industry.

"The technical support with TruGreen is second to none and the ServiceMaster Company is full of individuals who you can call on at anytime for support on a range of things– that's the beauty of going down a franchise route.

"TruGreen has ambitious growth plans and is looking for like-minded, driven franchise owners who want to succeed as part of a professional network of individuals. We need to work together to drive the TruGreen brand to no.1 in the lawn care market. If this appeals to you and you are fit (you need to be), then TruGreen really is a franchise I would recommend."
---
Finding finance to franchise success with TruGreen -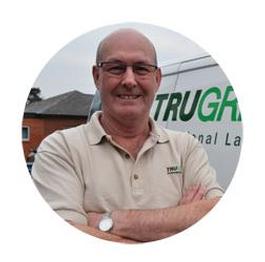 Franchisee: Martyn Horton
Territory: East Hertfordshire and North Essex

After a successful career in the finance industry, Martyn decided it was time to work for himself. He first searched for management franchise opportunities within the cleaning industry as he wanted a number of staff to manage and co-ordinate.

After looking at various different options, Martyn discovered TruGreen Professional LawnCare. This opportunity intrigued him and he began to look further into the lawn care industry, dedicating his time to researching all franchise opportunities available within this sector. After completing his market research,

Martyn decided TruGreen would be the right franchise investment for him. Although it was not the management route he initially considered, Martyn decided it was a less risky option if he was able to build the opportunity into a management business after doing all the ground work himself first.

"My decision to choose TruGreen was down to the professionalism I saw when visiting ServiceMaster head office. Not only that but the level of knowledge and expertise brand manager, Steve Welch has on lawn care is second to none."

May 9th 2015 marked a significant date in Martyn's diary; not only had Martyn been in business for two months, he also signed up his 50th customer. With each customer being worth an estimated £400, Martyn has great first year expectations.

"Unlike other franchisors within the industry, with TruGreen I was able to choose an area where I was really able to put my local knowledge to work. I live at the centre of my area, which was not possible with other franchisors within the industry of lawn care."
---
Getting the support of the TruGreen franchise network -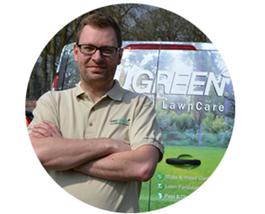 Franchisee: David Inglis
Territory: TruGreen Edinburgh South West

In 2015, David took the decision to go into business for himself. After having worked behind a desk for over 10 years, he wanted to operate a business in the fresh air, where he preferred to be. He decided on a franchise business as he liked the idea of having a support network and access to advise when he needed it.

"After doing my research on TruGreen and after speaking to Steve Welch about the business model, I knew it was the right choice for me. It joined up my desire of working outdoors in the fresh air, my gardening hobby and getting the safety of having a full team of support behind me to help run the business should I need it.

"The training was everything that was promised and more. It was a thorough, detailed course outlining all the possible things that I would encounter on a day-to-day basis. We covered everything from different types of lawn disease to different types of pests and how to deal with them all individually. The course gave me more than enough information on how to deal with everything.

The training doesn't just consist of a two week classroom course though; I am nearly a year into my business and the training is still ongoing. When you have someone like Steve on the end of the phone, it's hard not to call him and ask for help, which he is always more than happy to give."

After the first three months of starting his business, David acquired 21 regular customers. Now having been in operation for just under a year, David has 55 regular customers and a further eight who have called him for ad-hoc treatments during the past year. Over the next five years, David plans to operate a multi-van business, employing two members of staff and achieving a minimum turnover of £150,000, helping him to purchase of a second territory.

David struggled initially with time management when starting his business. His enthusiasm for the outdoors made him want to be out in the field every working hour, however with experience and guidance he soon understood that time needs to also be spent on administration such as stock control, invoicing and accounts.

He advises: "If it's right for you, do it. Of course, do all your due diligence to be sure it is right for you. Be prepared to put in a lot of hours and a lot of hard work at the beginning but the rewards don't take long to come through. You're your own boss; the sense of pride and ownership you get when you go back to a lawn you've treated and you see how well it has progressed is second to none. Best job I've ever had!"
---
The grass is greener with TruGreen franchise - 02-March-2010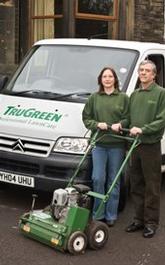 Five years ago, husband and wife, Bob and Anne Anderson were presented with a life changing opportunity. The firm of textile designers that Bob had worked for, for 33 years went into liquidation and he was made redundant.
Having joined the firm at the age of 16 Bob had worked his way up from trainee textile designer to managing director and was devastated by the redundancy. At the time Anne, a former professional ballerina, was a stay at home mum looking after their young son.
Having spent several months hunting for employment, Bob eventually decided that he would use the career break his redundancy had given him to set up his own business: "After experiencing redundancy, we wanted to have more control over our working life and we both felt that running our own business would give us the opportunity to take charge."
Bob and Anne visited the National Franchise Show at the NEC to investigate franchising and see if it would be a good option for them. After extensive research they decided to invest in a TruGreen franchise as a joint partnership.
TruGreen is one of the world's largest lawn companies and offers a range of tailored lawn care services to homeowners across the UK. As part of the ServiceMaster group, TruGreen benefits from 50 years franchising experience in the UK and provides all its franchisees with a comprehensive support package.
Bob comments; "TruGreen ticked all the right boxes for us. Most importantly, it offered physical work in an outdoor environment, doing something I have always enjoyed. With the added backing of ServiceMaster as the franchisor, I felt reassured that the business was much more likely to succeed and had a proven international business model to learn from".
Bob had received a state redundancy pay out, which was just enough to cover the cost of buying the franchise and he and Anne funded the remaining start up costs and equipment themselves.
Both were keen to make the best start of the new business and although it was a drastic change of direction, they were enthusiastic about the prospect. Anne comments; "Owning our own business was something that was a new challenge for both of us. And obviously lawn care was a complete departure from both our previous careers!"
"Having attended the TruGreen training academy we both felt much more confident, as we were armed with the qualifications and the necessary lawn care skills to make a success of our franchise."
"With some trepidation we started out offering our services in our area and quickly established a good client base. We now have around 350 customers and have made many friends. We enjoy every day and have the satisfaction of providing a useful service and successful, whilst having the freedom to decide when we work."
---
Growing my TruGreen franchise business - 25-February-2009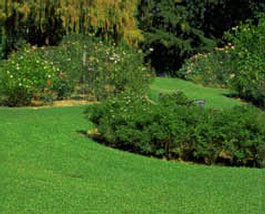 Tim Hall
TruGreen Franchisee
Derby
Prior to buying my TruGreen franchise I worked as Operations Director for a large temporary structure supply business, providing coverage at major sporting events such as Wimbledon, Ascot and The British GP.
I was looking for something different that would offer the chance for me to enjoy a more favourable work/life balance. In addition the opportunity to own my own business and invest for my future was attractive.
I was attracted to this particular type of franchise as it was a relatively untapped market place. There was an opportunity to take a virgin territory and develop it. I also much preferred Trugreens approach to other competitors lawn care franchise systems.
I enjoy the TruGreen franchise concept because it gives me the freedom to develop treatment programmes appropriate to each client/lawn. This is a major difference between Trugreens bespoke approach versus our competitors. I also enjoy good support from TruGreen operations personal and TruGreen suppliers. It is good to know help is only a phone call away, you are also never alone.
I much prefer to work for myself, as against working in corporate as it gives me the freedom to plan my time to suit my own requirements. I can now focus on my long-term goal of building my own business.
One of the biggest benefits of running your own franchise business is there are no unnecessary reports and I only have to answer to myself!
I like the franchise system as it gives good operations support. I also feel that to build a substantial business you need greater brand recognition and advertising.
When the season gets busy during the autumn and early in the year I bring in a couple of friends to help with the extra workload.
---
Satisfaction from TruGreen Franchise - 06-February-2008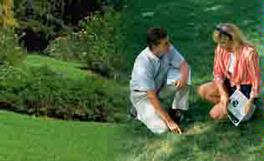 John C Davy - Northumberland & Carlisle, TruGreen franchise
Prior to buying my TruGreen franchise,I was General Manager for a major motor retailer and based in the North East.The fact that I had been involved in motor retailing for over 30 years was a significant factor in my decision to become self employed, as I could not envisage a further 10 or more years doing a job which was failing to deliver personal satisfaction any longer.
The prospect of 'doing it for myself' was highly motivating and I always felt that with a management background heavily biased towards sales, all the ingredients were there and given the right franchise opportunity ,my future success was more likely.
One of the main reasons for deciding on a TruGreen Professional Lawn care business, was that I have always had a keen interest in all things horticultural and having carried out in depth research into the basis of this particular programme,I knew it was the right route to go down,offering me an opportunity to grow my own business from scratch in a region that I knew had serious potential.
I am into my second year now and the only regret I have,is that I did not decide to do this 10 years earlier!The old adage 'you get out of something what you put into it' is especially true when you work for yourself,but there is a greater feeling of satisfaction knowing that what has been achieved is really down to your own efforts entirely.I work hard ,but always make time to enjoy my golf ,because in my opinion,the ability to be 'flexible' with your working hours is a key element of self employment.
Working outdoors has to be one of the major benefits of the TruGreen franchise and I do get to work in some stunning gardens and in all weathers, but I think that just adds to the appeal for me, perhaps getting a bit closer to nature through all the seasons offerings!
Professional back-up and support are a fundamental requirement and reason for taking on a franchise in the first place and I am never short of either,with a telephone conversation,email response or personal visit from a member of the network management team being an integral part of the 'package'.However,the level of involvement from ServiceMaster is not over bearing,which is very important to me,given that it is after all my business to grow and develop,but I do value them as a resource to tap into as and when I need it.
Even at this early stage in the life of my business,the results are encouraging and the next major decision I look forward to taking at some point in the future will be how I implement the extra resources required to meet the increasing demand for my services.
---