Posted:13-January-2021
Exclusive Interview: "Franchising success: New skills, expansion, and giving back to my community"
Name: Mike Lethbridge
Location: Newbury
Franchise: TruGreen Newbury and Basingstoke
Date launched the franchise: February 2015
Tell us a bit about yourself and what you were doing prior to buying your TruGreen franchise business?
My background is in IT and financial services, I wanted to be able to run a business where I able to transfer my skills in management and customer services.
Why did you go down the franchise route? And why did you choose a TruGreen franchise?
I needed to know I was investing in a company I could work with, after meeting with Steve and the team, I soon realised I would be confident in the service I was delivering with the TruGreen support team behind me.
How did you raise the finance?
Savings
What training and support did you receive initially and ongoing?
The training I received on the two week academy gave me a lot of confidence, I was motivated and ready to start my business after my initial training.
The on-going training as been great too, with marketing always happy to visit me to help grow my business and Steve always there when I need any technical support. We also have the chance to meet our TruGreen peers a couple times a year for regional meetings, which is another great source of knowledge.
What is a typical day for you as a TruGreen franchisee?
Typically my day starts quite early, I usually look at the weather first to see if there is going to be any impact on treatments that I will be applying during the course of the day, this allows me to assess which treatments need to be put onto the lawn first. I would then look at my schedule of visits for the day, finalising my schedule as this sometimes need adjusting due to weather or customers calling me prior due to availability or uncut grass! I would then be answering any emails or texts and completing any quotations from the previous day as I like to respond to customers within 48 hours of an analysis visit. All this before breakfast.
My day will then consist of carrying out various tasks of weed control, aeration, scarification and fertilisation servicing between 4 to 12 clients a day. I always like to spend time with a client if they are at home, explaining what we are doing and the benefits of it. Building a rapport with customers is very important, especially when visiting their home frequently.
With the day drawing to a close it's back home to clean the equipment, empty the van of rubbish, answer emails, update work schedules, send invoices and add new clients to the database.
It's not a 9 to 5, Monday to Friday job as clients can email or text at any time. You sometimes work that Saturday because you haven't been able to make that last appointment however I believe flexibility is required in order to build a successful business.
What challenges have you faced?
The challenges for me have mostly been on a practical basis, firstly learning the skills required, luckily my inner geek prevailed here. Then the day to day issues, equipment breaking, temporary staff being unwell and unable to work so it becomes a case of hire it or buy it and roll your sleeves up and get on with it.
Has becoming a TruGreen franchisee changed your life, if so how?
It has given me the chance to feel real freedom in my working life, to follow through on the decisions that I feel are right for the way I want to work. It has also provided me with the flexibility to do the things I enjoy.
It has also given me the opportunity to employ younger local people and have them develop their skills, enabling me to do my bit for the community.
What is the most invaluable piece of advice you could give someone looking to buy their first franchise?
Do your research, choose the right of business that suits you and your lifestyle. Don't choose something that will just be a job which you won't enjoy, choose something that you can be passionate about!
In your opinion, what makes a successful franchisee?
Drive and the desire to succeed, no one chooses to fail but you should have a plan on how to develop and be successful. Don't be afraid to change or adapt if you need to.
What are your plans for the future?
To develop and expand my business. Having completed my first year and bought my second territory, I now require more staff, another van and more equipment.
Would you do it again?
In a heartbeat.
To download TruGreen's franchise prospectus immediately, click here.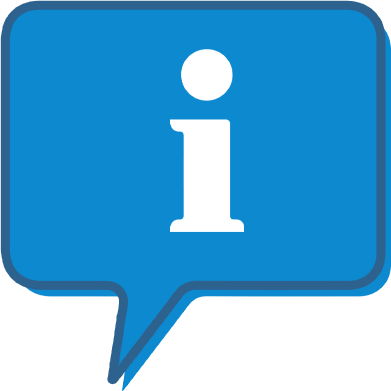 Interested and want to know more about TruGreen?
The TruGreen profile outlines all aspects of their franchise opportunity and allows you to contact them for further information or to ask a question.