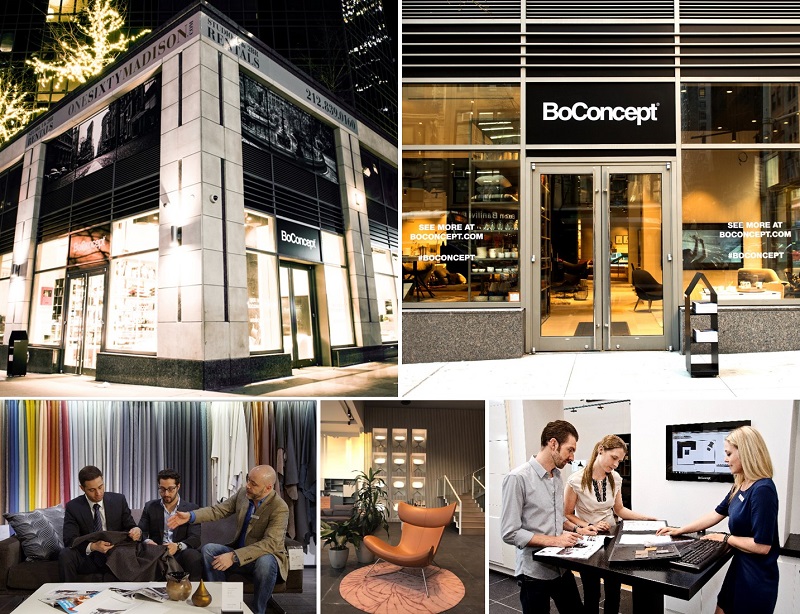 LOOKING FOR FRANCHISE PARTNERS WITH A MULTI-UNIT MINDSET.
EXCITING INVESTMENT OPPORTUNITIES AVAILABLE IN THE UK, EUROPE AND GLOBALLY.
JOIN A SUCCESSFUL RETAIL FRANCHISE BUSINESS AND PARTNER WITH A PREMIUM DESIGN BRAND, WITH A TOP POSITION IN THE GLOBAL FURNITURE INDUSTRY.
Established in Denmark in 1952, BoConcept is a global retail furniture chain specializing in premium quality interior design for the cosmopolitan minded customer.
Since opening the first brand store in Paris, France, in 1993, BoConcept now has over 25 years of franchise experience and 300+ stores in 65 countries, being a truly global brand and an established, proven and strong franchise model.
BoConcept arrived in the UK in 1999 and currently has 20 stores operating there and 200+ stores around Europe. In the next 5 years the brand plans to reach 600+ stores around the world, through the recruitment of franchise partners with the right synergies and resources to develop multi-unit opportunities.
Why join BoConcept?
Global brand with an outstanding reputation and demand worldwide
Successful business expanding to 600+ stores in a few years
Experienced and solid franchisor with a unique, proven and vibrant concept
Business concept with a quick generating cash flow model
Exceptional training and support in all business areas
High standard store opening process to help the stores perform from day 1
Extensive marketing, communication and visual merchandising guidance and support
Unique interior design service as a powerful tool to differentiate
Unique benefits of our concept
Customization possibilities
Customers can customize and design their own furniture and accessories, creating further design input from the customer, resulting in a positive, inclusive experience. This is also a powerful selling tool to our Franchise Partners.
Interior design service
BoConcept also offers a personalized and comprehensive in-home or store "Interior Design service" to help our customers create their personal, modern and sophisticated homes and living spaces.
Premium quality at affordable prices
The majority of our furniture is supplied directly from our factories cutting out the cost of a third party. Our furniture is designed along clean, simple lines and manufactured with carefully selected materials to ensure affordable prices.
One stop shopping – one stop shipping
No matter if the products are produced by a third-party supplier or us, we coordinate everything. Products are sent as one order to a Brand Store, Inspiration Store or Studio. This unique supply chain system makes the process more efficient and less time consuming. BoConcept is working with cross docking where all goods in one order are delivered in one unit.
Store concept
BoConcept Brand Stores are usually situated at high traffic areas or in easy-to-reach central locations. To ensure the value of the BoConcept brand, our stores have a great store front, with strong visual effects that attract customers to the store, and the inside consists of multiple must-have areas to secure that the store communicates to the costumer in the most effective way.
BoConcept stores are fitted with an on-site workshop, where Franchise Partners can walk customers through all the different customization options, assisting them to better visualize their choices and encouraging them in their buying experience.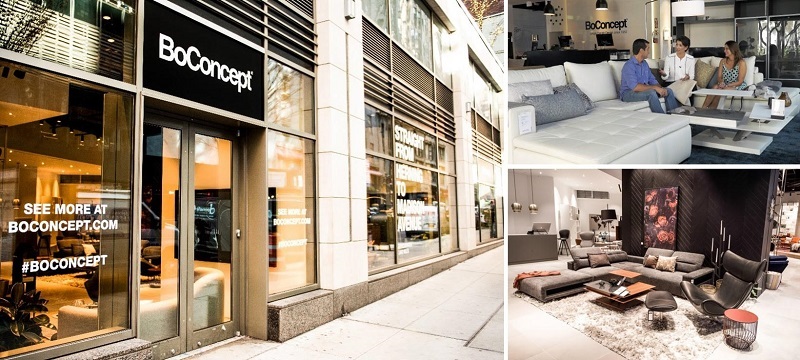 Investment information
Minimum Net Worth: £750,000 (£1m preferred*)
Minimum Liquid: £250,000 (£500,000+ preferred*)
Total Investment (per store): £350,000 - £600,000 (includes £20,000 franchise fee) - varies based on location and landlord incentives
Royalty: 0% (BoConcept does not charge royalties)
*may vary based on number of stores in Development Plan
Are you our next franchise partner?
BoConcept is looking for Franchise Partners with a Multi-unit mindset and the intention and capacity to invest in several stores within an agreed geographic area in the UK and Europe.
Ideal candidates include:
Multi-unit Franchise owners or Multi-unit Business owners
Investors or business owners willing to diversify their portfolio
Existing furniture retailers interested in re-branding
Ability to build up an organization and commit to an ambitious store development plan
Sales and business management skills and a willingness to lead, delegate and motivate
Retail experience and interest for design can be a plus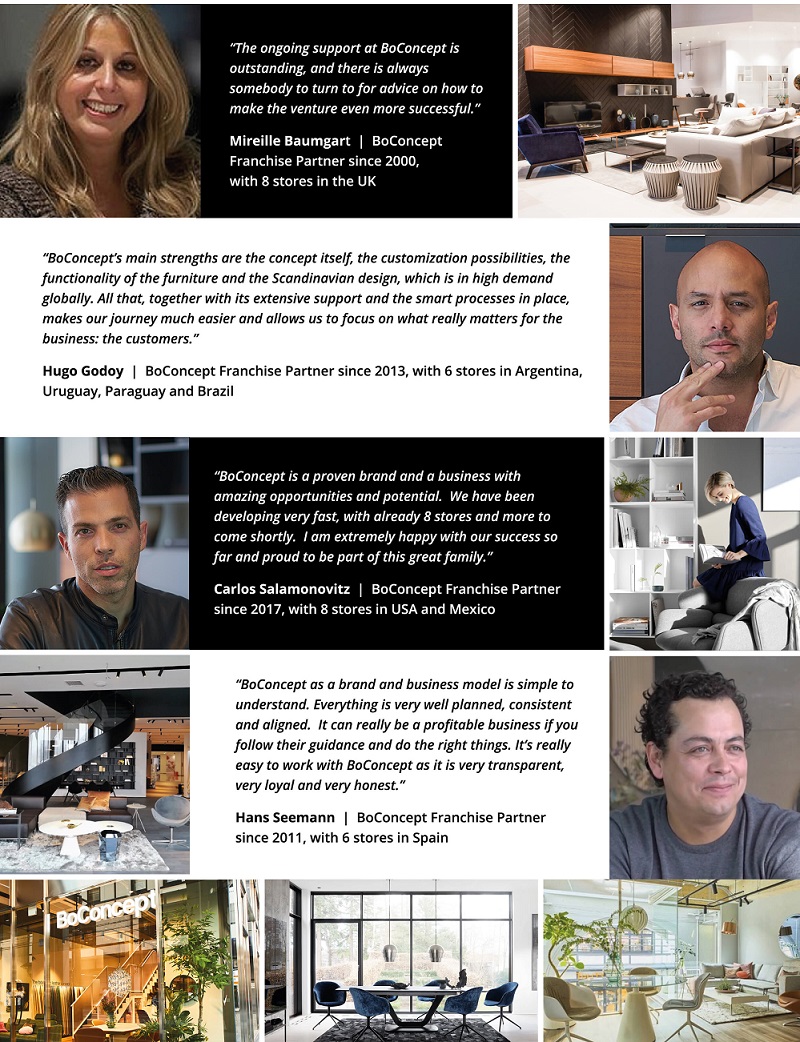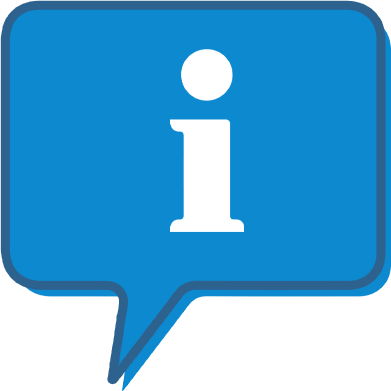 Interested and want to know more?
By clicking the link below, we can send you further information on this franchise opportunity and allow you to contact them direct with any questions.
This is FREE and non-obligatory; we never share or sell your personal information.