Request Free Info
Merry Maids Franchise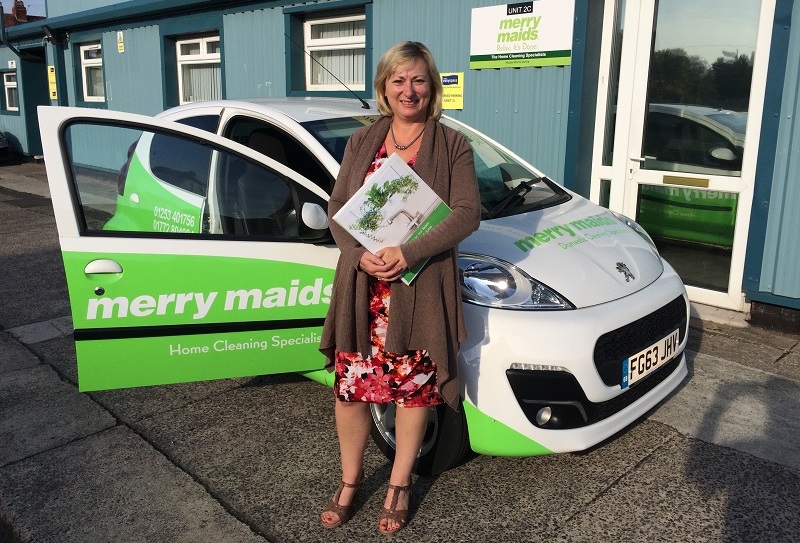 Own your own domestic cleaning franchise
Partner up with a world-renowned domestic cleaning franchise with almost forty years industry experience to give you the recipe for success, support and a head start in your new business adventure!
At Merry Maids we understand the frustrations around wanting to be in business for yourself, but the fears around being in it by yourself can be overwhelming and off-putting.
We help individuals to become successful entrepreneurs through understanding their motivations, concerns and goals in life.
Do any of the below motivations apply to you?
Looking for more flexibility
Hoping to line your own pockets and not someone else's
Aspiring to be your own boss
Looking to create a career, not a job
Responding to demand
Confident that you can do it better
You dislike the job or your boss, or both
Interested in realising an uncapped earning potential
Wanting to benefit from tax relief
Desperate to escape the corporate world
Desiring to fulfill your ego – Be a Director/Owner/CEO
Would like to build a family business to hand down to generations to come
If any apply to you, then your motivations to start your own business are perfectly justified. We have worked with individuals just like you to help make their dreams become a reality. Don't just take our word for it!
Gina of Merry Maids of Wakefield did it, you can too…
"The stresses and strains of corporate life were taking their toll and I needed to put 'me' first. First 7 months completed and I can certainly say I have a far greater work life balance and can always find time during the week to lift my head above water."
So did Bill Grant of Merry Maids of Inverness...
"I'd been working previously as a jewellery sales rep for a couple of years, selling mostly into gift retail. Travelling throughout UK and Ireland I met many independent retailers, almost all of whom seemed to be happy; one or two were very successful, everyone else seemed to be doing ok, but the key thing was that everyone seemed to be living and working where they wanted to be and were happy. I thought; I want to be in the Highlands of Scotland and I'd like to be happy (I also thought I'd like to be hugely successful too). So now, 25 years and two or three business changes later and into my 11th year of running Merry Maids of Inverness & East Highland, I'm still living happily in The Highlands of Scotland and enjoying the success that happiness brings."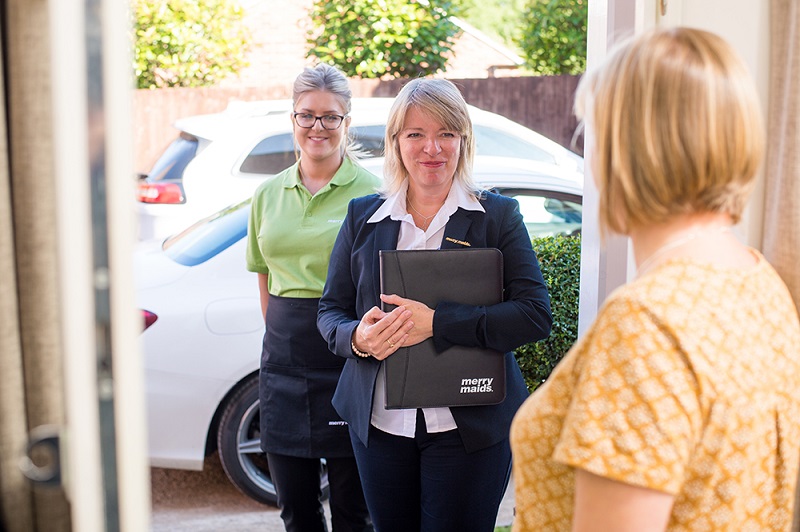 What is a Merry Maids franchise?
Merry Maids provide bespoke domestic cleaning services to homes within a pre-designated territory. We use all of our own specialist products and equipment to clean to the highest standard. Our fully trained, professional standard maids are employed by us directly and deliver professional cleaning services weekdays, typically 9:00am – 3:00pm based on the in-home customer quotation completed by you. As a business owner you will manage your growing domestic cleaning business effectively through the help and support provided by Merry Maids UK.
It's not all about managing staff either. It's about building strong relationships with your customers through in-home quotations and quality visits. You are the face of the business and people buy from people!
'People' need a domestic cleaning service for many reasons. Perhaps they have a young family, ill health, no time or prefer a job professionally done. It's your job as a business owner to understand your customers' needs exactly, so that you can provide a personalised service to match. You can really make a difference to someone's life by the services that your business provides, especially when you provide them well!
What do you need from us?
To get started, our franchise fee includes the following:
Merry Maids brand manual, territory & operating license
3 weeks of comprehensive training
Marketing Launch
Products, equipment, uniforms & printed stationery/literature
Business Management System
Website
What is stopping you?
It is no secret that the biggest barriers to setting up your own business include, lack of funding, lack of confidence, lack of support and a lack of good business advice!
That's where partnering up with a world-renowned franchise comes in.
As recognised, established, full bfa (British Franchise Association) members, our prospective franchisees are able to receive funding of up to 70% of the total franchise fee (subject to personal status of course).
If you are passionate, resilient and focused, your confidence as a business owner will develop through our coaching and mentoring. You will work directly with the Merry Maids brand manager to build your confidence through your newly found knowledge and expertise in domestic cleaning and business acumen.
We are fortunate enough to have a fantastic support structure built for our business owners to lean on when they need to. Support is provided on all elements of the business including operations, marketing, HR, accounts, IT, and our products, equipment and systems.
Many individuals are warned of going in to business for themselves and do not ever get to fully understand the benefits and the difference of a franchised business. We can only speak for ourselves, but we provide you with our operating model and financial projections so that you can make an informed decision as to whether our franchise opportunity is right for you!