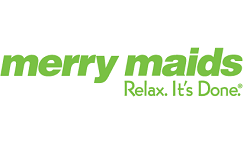 Merry Maids Franchisee Case Study Feed
Last updated: 25-May-2022
---
Merry Maids boss cleans up in Great British Franchisee Awards -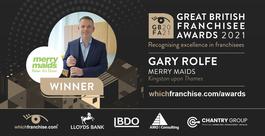 Impeccable service and crisis management come naturally to Gary Rolfe, so it's hardly surprising that the owner of Merry Maids in Kingston-Upon Thames has won a major award in the middle of a pandemic.
Despite everything that lockdowns, social distancing, and ever-changing regulations could throw at him, the cleaning company boss has emerged as one of the first recipients of the prestigious Great British Franchisee Award.
Gary, former Director of Gaming at the casino in The Ritz hotel in London for 18 years, drew on all his experience of delivering five-star customer service as he built up Merry Maids in Kingston. Then the pandemic hit.
"Last year was hugely challenging for all of us and running a small business during a pandemic was incredibly stressful," he says. "I read somewhere that if you can do that, you can pretty much do anything.
"Fortunately, I had my experience at The Ritz to fall back on, and I'd been working there during 9-11.
"We've all been scared at times for ourselves, for our loved ones, so I set up a Covid WhatsApp group for our staff during Covid so we could message each other and offer a little more support if anyone needed it.
"I wouldn't have a great business without the luxury of some really great staff. I wouldn't be anywhere without such a great team.
"We've done some extreme cleaning, and some huge houses. You can't afford to say no to anything if you want to succeed.
"It's been a lot of hard work, to be honest. I've always been extremely ambitious in whichever job, career, or role I've had, and I really do think about Merry Maids 24/7.
"When I'm not working I'm still checking e-mails, thinking about what I need to do next week, and how I can improve my business.
"One of the main reasons I bought a franchise was that as well as having the support of Head Office, I've had the support of other franchise owners, which I've found to be extremely helpful and important, and Head Office are always on hand if we need some help with marketing or social media.
"I feel very honoured and privileged to have won the award. It's a lovely accolade to have. I feel very proud of myself as what I've done is clearly working and it's nice to get that recognition.
"When I send e-mails out to clients and prospective clients, that little banner at the bottom is very cool to have."
Gary won the newly created award from whichfranchise for being an outstanding franchisee in all aspects of his business.
The Great British Franchisee Awards recognise franchisees' exceptional performance and business experience, ability to drive business growth, staff retention, customer satisfaction, community involvement, inspired leadership, and franchise involvement.
The awards are run by whichfranchise, supported by Lloyds Bank, BDO, AMO Consulting and Chantry Group.
---
Merry Maids franchise Inverness goes from strength to strength -
Name: Bill Grant
Location: Inverness
Franchise: Merry Maids of Inverness & East Highland
Date launched the franchise: January 2008
Can you tell us a bit about yourself and what you were doing prior to buying your Merry Maids franchise?
I am originally from Edinburgh and worked part-time as a ski instructor in Scotland and various resorts in the Alps whilst studying for my degree. I moved to Inverness in the early 90s prior to getting married and opening the first of a couple of city centre gift shops that traded successfully through to 2005. I then became involved in a couple of tourism businesses in the West Highlands and on Loch Ness but was uncomfortable with the seasonality.
Can you also tell us about the franchise you have bought?
Merry Maids is a domestic cleaning franchise from ServiceMaster Ltd
Why did you go down the franchise route? What made you choose the domestic cleaning industry? And why did you choose a Merry Maids franchise?
After a relatively negative experience of operating a seasonal business I was keen to move back to a sector with less seasonal influence. There was also a clear gap in the market locally within the sector.
ServiceMaster Ltd offered the most attractive option; specifically by way of support and nationally established brand.
How did you raise the finance?
Mixture of own funds and bank lending organised with the franchisor's assistance
What training and support did you receive initially and ongoing?
Two week training academy at Franchisor's office plus time working in the brand manager's own Merry Maids business.
Very good ongoing support from the then brand manager and helpful and insightful interaction with other established franchisees
How would you describe your day-to-day role as a franchisee?
Initially the role was all-encompassing, including hands-on cleaning in new clients' houses. Now, 11 years on, my role is that of a senior manager plus sales
What challenges have you faced?
There are two equally pressing but otherwise quite different principal challenges;
Recruitment and retention of good staff
Significant recent increases in National Living Wage and the consequent price increases to clients
Has becoming a franchisee changed your life, if so how?
Not really; just continuing my long established adventure in self-employment
What is the most invaluable piece of advice you could give someone looking to buy their first franchise?
Speak to existing franchisees aswell as the existing franchisor!!
In your opinion, what makes a successful franchisee?
Someone who understands the concept of franchising; the necessity of national or international brand identity and service levels.
Someone who is prepared to work hard and take on multiple roles but who is prepared to take advice and constructive criticism.
What are your plans for the future?
Continue to develop my existing business with a focus on driving greater profitability.
Investigate the possibility of taking on another territory from same franchisor
If you had to do it all again, what would you do differently?
Buy lots of Bitcoin the moment they became available!!
To find out more about Merry Maids franchise, click here
---
After career in banking, Merry Maids franchisee builds her own empire! -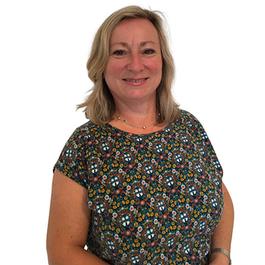 Franchisee: Nicky Morris
Franchise territory: Merry Maids of Fylde, Blackpool and Preston
After a successful career in business banking and insurance sales, Nicky Morris decided to turn her hand at the domestic cleaning market in 2002. Starting her Merry Maids business at the age of 36, Nicola built her empire from the ground up in Fylde and Blackpool and purchased the license for Preston in 2012.
"There were no existing licensees in the area so I had to start the business from scratch. I had to get out and acquire customers so I could employ staff and then begin developing a local reputation for quality service at competitive prices. It was hard work but that's what owning your own business is; hard work," said Nicky.
Nicky has worked closely with ServiceMaster's marketing team to raise her GP to 38% and increase her online traffic by 263% over the last couple of years. In 2013, Nicola became a leader of a focused 'Go for Growth' group of Merry Maids owners, which meets regularly to discuss strategies and initiatives to grow their businesses and the network.
"I would strongly recommend a Merry Maids franchise. You are in control of your own business and you have the support of head office and the rest of the network to rely on."
---
Merry Maids franchisee finds a good work/life balance. -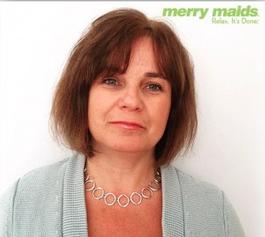 Franchisee: Debbie Walker
Franchise territory: Merry Maids of Croydon

Debbie Walker has been business owner of Merry Maids Croydon since 2003 and is also mum to children aged ten and eight.

Debbie says, "Before my Merry Maids business, I worked for over ten years as a Business Sales Manager in both the B2B and B2C sectors. It was pressurised and involved a lot of travelling and didn't suit motherhood so when I got the chance to take voluntary redundancy, I saw it as an opportunity to set up my own business and gain a better work life balance."

"I felt that the Domestic Cleaning market was the direction to go, and following online research, I discovered ServiceMaster and Merry Maids." Debbie continues, "I chose Merry Maids as I was impressed by the background of the Company, the support available, the wider ServiceMaster Group, the history and the structure overall."

"The support and training is extremely motivational and proactive as well as reactive should there be a problem. Support from our Merry Maids Network Manager is invaluable, especially when starting out when a certain amount of hand holding is required. This is less now but I know the support is there should I require it."
"When asked 'what I do', I say that I have the pleasure of running my own business, with the support of a large organisation behind me who dot the i's and cross the t's!"

"As with anything new, especially looking to grow a new business, it takes time for procedures to bed in. Now that we have gone through the initial learning curve Merry Maids gives a good work life balance."

"I am pleased to say I would recommend a Merry Maids franchise."
---