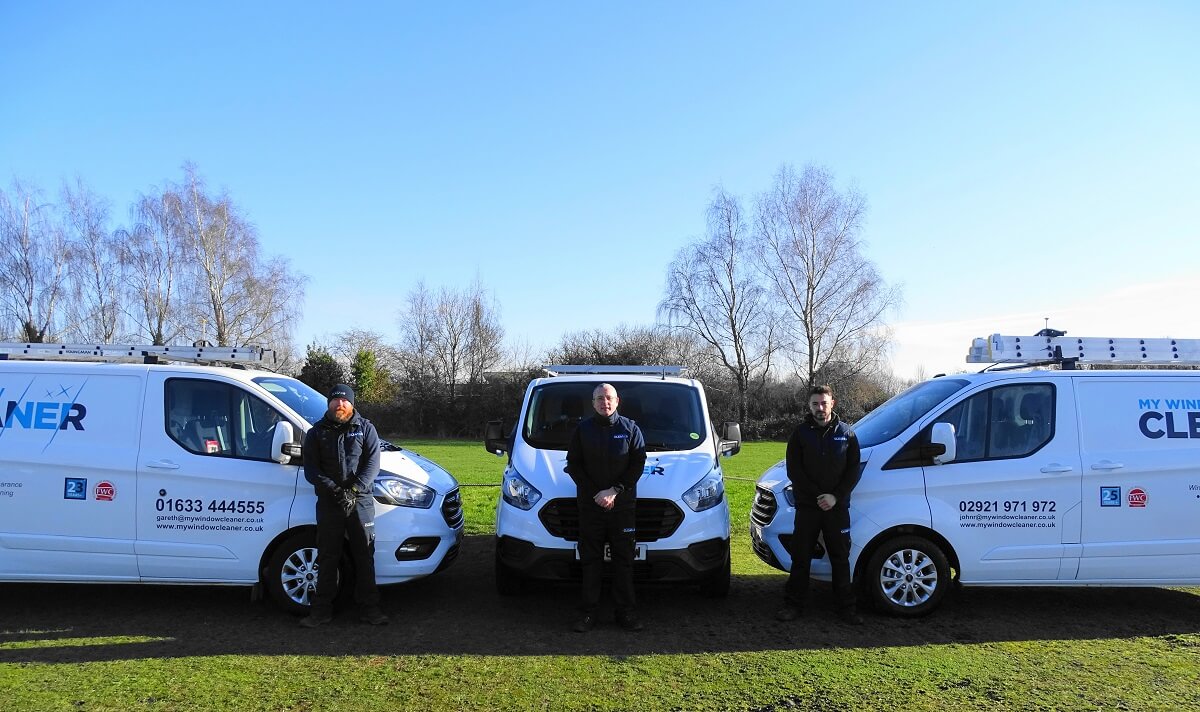 Join the fastest-growing window-cleaning franchise and take charge of your financial future!
Founded in 1996 by Karen Prewer, My Window Cleaner offers domestic and commercial customers reliable, professional, quality services including window cleaning, gutter clearing and jet washing.
Established to tackle the age-old problem of unreliable, sub-standard window cleaners, My Window Cleaner is now a leading UK franchise – changing the market and people's lives. Our profitable, scalable business combines a superb customer experience with world-class technology. And our franchisees and customers are reaping the benefits!
My Window Cleaner franchise is a multi-income-stream, year-round business. And if you choose to, our franchisees have quick and clear expansion points, enabling you to build a multi-unit, management operation with real momentum.
We are fast becoming the UK's first nationwide window-cleaning franchise. We are looking to partner with ambitious, customer-focused people who share our vision of professionalising an entire industry and want to be the market leader in their area.
The opportunity
To begin with, you'll be the professional window cleaner yourself. We'll comprehensively train you in every aspect of the business, including delivering superb cleans, so don't worry if you've never cleaned a window in your life before!
We'll give you an exclusive and protected territory – no other MWC franchisees can operate in it – and because you're running your business from home, you'll have low overheads and strong profit margins. Plus, you'll be working outdoors and enjoying a healthy, active lifestyle.
Crucially, you're never just a person in a van! We're behind you every step of the way. You're in business for yourself but never by yourself. Single-van franchisees can service over 50% more customers than independent window cleaners.
Once your first operation is running at near capacity, adding in extra vans and teams of employed window cleaners is a smooth and efficient process.
Our model helps you to quickly grow your business and bring in your first employee and second van, beginning a transformation into a multi-van operation where you are managing your business and employees rather than going out to do the cleaning yourself.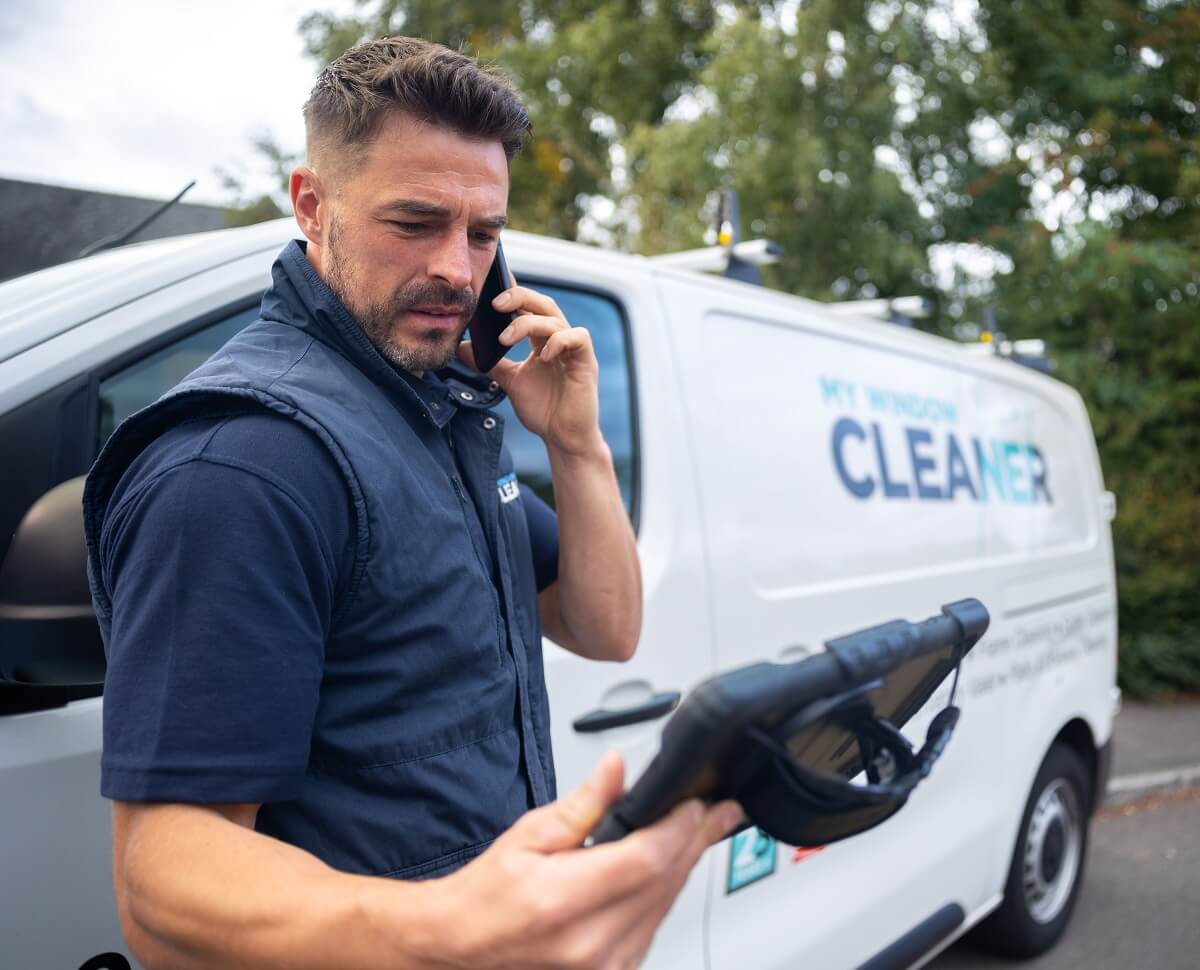 Run a business, not a round!
As a My Window Cleaner franchisee, you have the opportunity to leverage the enormous demand in the market for a reliable, trustworthy and friendly operator.
This isn't about simply giving you a van and some kit: it's about providing you with the systems, support and our decades of experience to help you grow a multi-van business that dominates your local market… and puts you in control of your earnings and future.
Our technology
Building profitable, scalable, multi-van operations requires the backing of state-of-the-art technology. And My Window Cleaner offers that. Our cutting-edge bespoke technology helps you grow smoothly and efficiently, including:
Make customer communication and organisation simple
Organise bookings and payments, including automatic invoicing
Help you plan jobs efficiently, maximising income
Set your business 'live' and track the success of your marketing campaigns
Provide information on every part of your business, with detailed customer data
Automate the boring parts of running a business.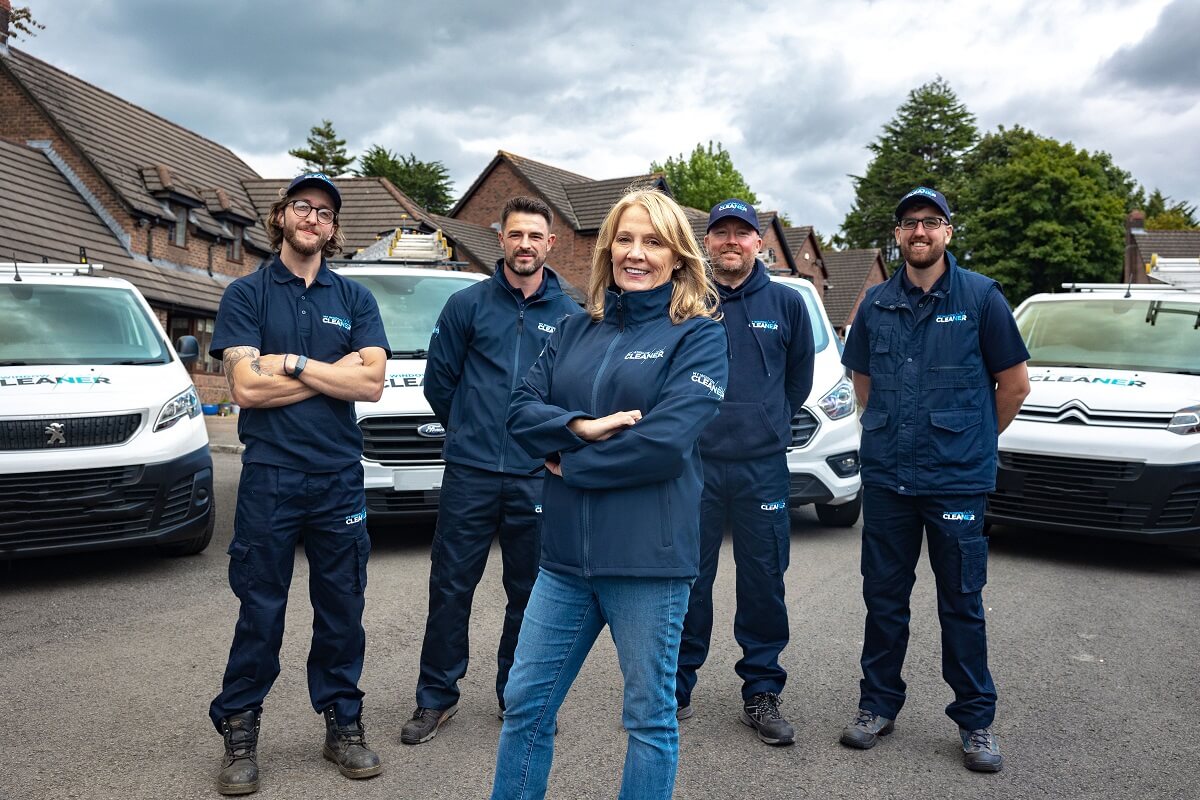 The Investment
The total investment for the franchise is around £28,000, which includes everything you need, including vehicle deposit.
You can get started with just £9,000 of your own money, because we have excellent relationships with franchise departments of all the major banks. They know and like our model because they are seeing what existing franchisees are achieving.
Ideal partners
We're not looking for people who want to be window cleaners, we're looking for like-minded, ambitious professionals who see the opportunity to grow and manage a multi-van business. With our wraparound training and support, we get you there, fast.
We're extremely proud that our franchise attracts middle and highlevel managers, leaders and industry specialists.
Our network benefits from the experiences of a national marketing manager, a Honda dealership manager, a senior retail manager, a quantity surveyor, a golf club general manager and even an architect... to name but a few!
We are proud that My Window Cleaner attracts both first-time franchisees and seasoned entrepreneurs.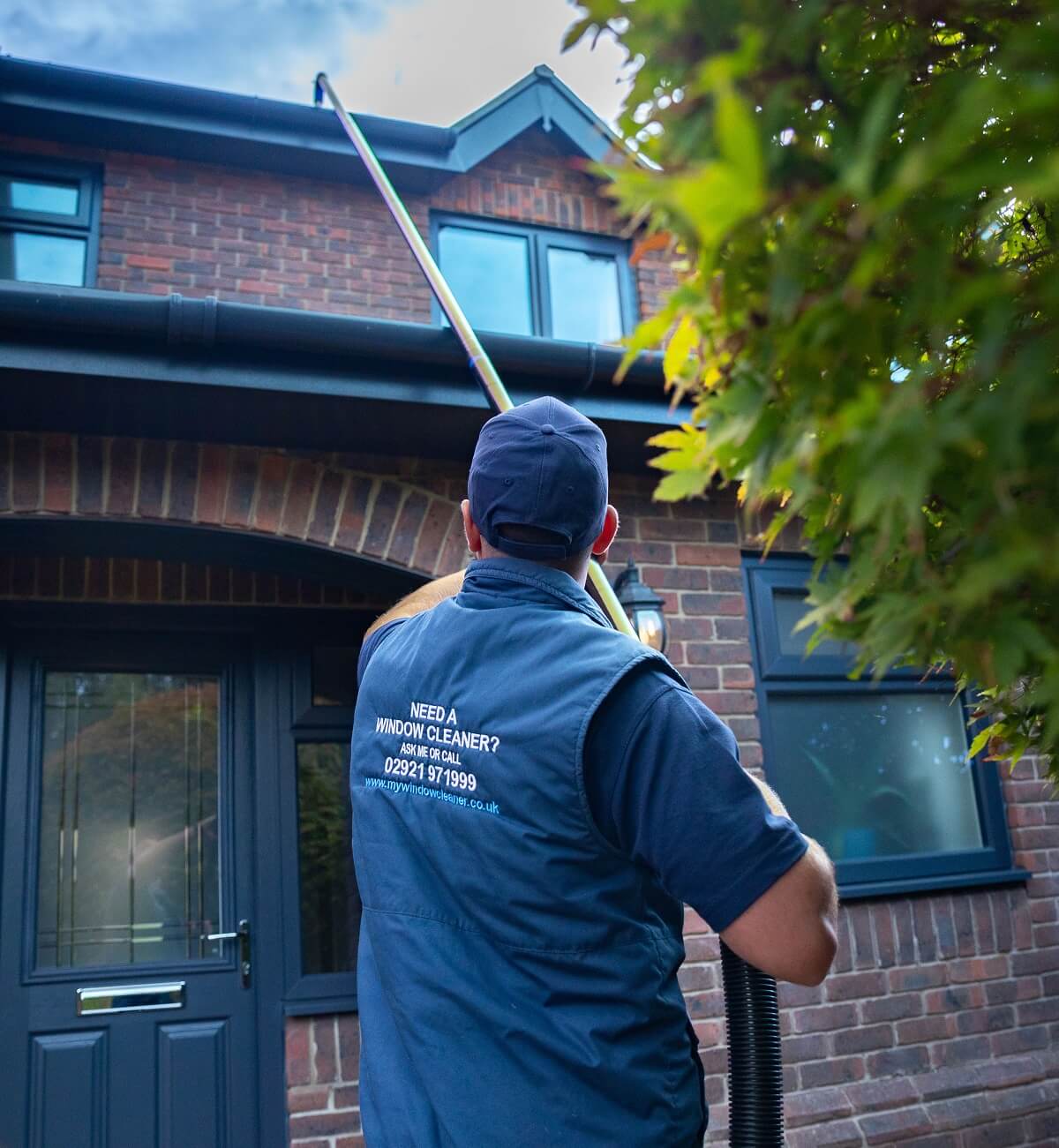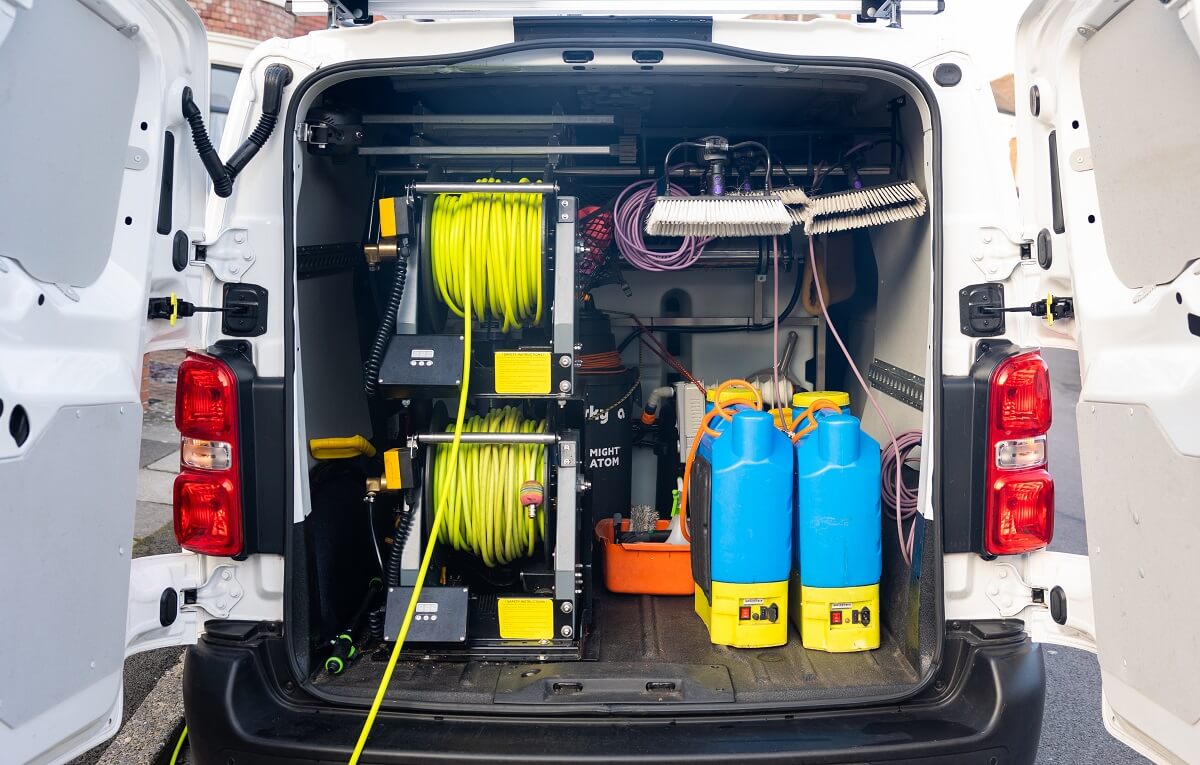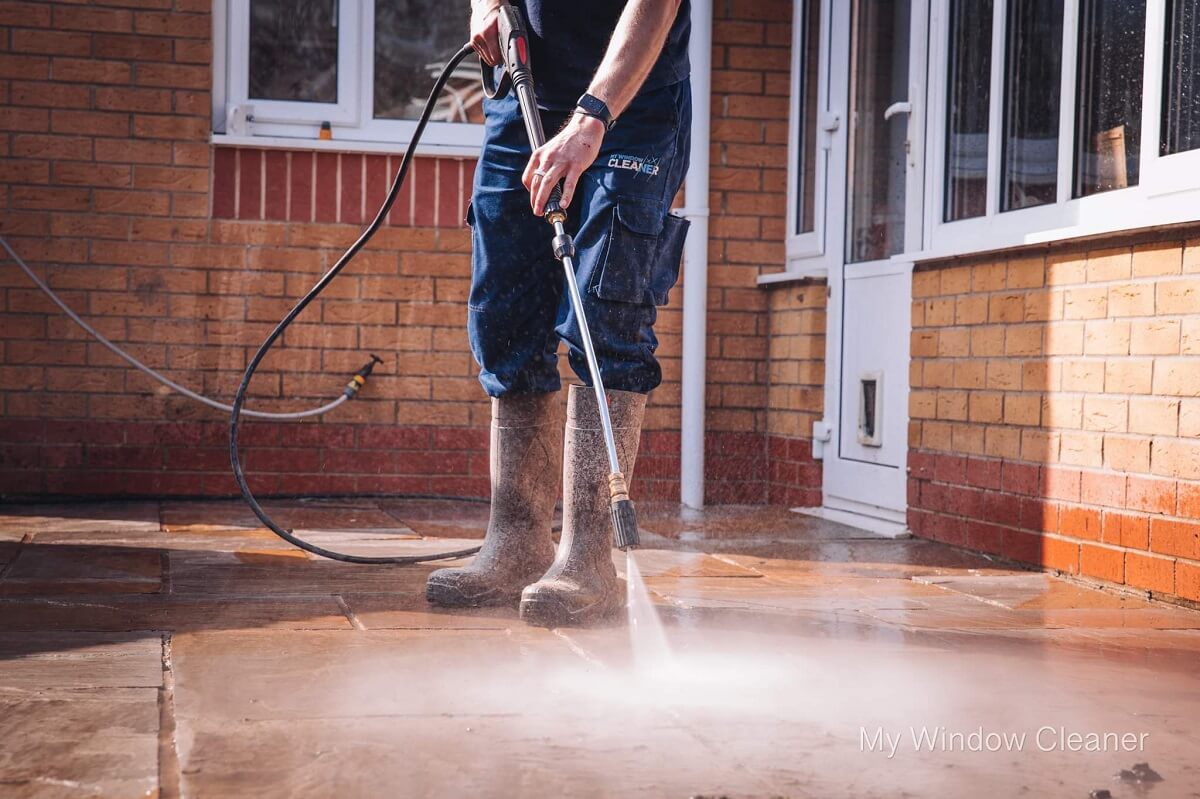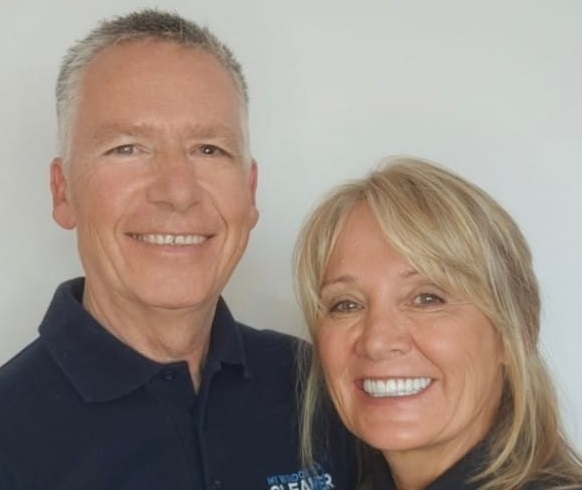 Interested in My Window Cleaner?
Contact David & Karen
For an insight into the My Window Cleaner opportunity
---
Click on the link below to receive further information on our franchise opportunity. You can also connect directly with us to ask any questions.
This is FREE and non-obligatory; we never share or sell your personal information.