Franchise News Feed
Undertaking a successful nationwide rebrand during a global pandemic - 17-September-2021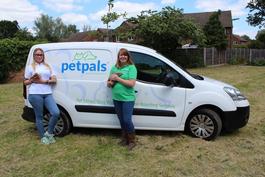 Making long-term decisions about the future of your franchise during a global pandemic is no easy undertaking – but, done well, the results of a shift in strategy can have a profound impact on your business. A successful rebrand will bring every part of your franchise together to create a clear and commanding message. And, whilst rebrands have been proven to have a palpable effect on your business when executed correctly, it will take comprehensive planning and imagination to achieve your goals.
Kevin Thackrah, Director of the UK's largest pet-care service franchise, Petpals, has recently undertaken a transformative rebrand. Here's how he and his team created the exciting fresh look and new business model.
Why do you need to rebrand?
As a business owner the first thing you must identify is: "Is it time for a rebrand?". In the case of Petpals, the rebrand was not just about a change of logo or imagery but a strengthening of the vision, mission and values that makes our brand unique. It can be a tough journey deciding whether a rebrand is going to benefit you, your franchisees and your loyal customers. At Petpals, we have had massive success with our original branding which predominantly focused on the care services we offered for dogs. Before the rebrand, all our branding - from our website to our vans - had led with an image of 'man's best friend'. However, at Petpals, as our business has developed and grown, we have looked after a variety of incredible pets, so we felt our branding should celebrate that.
Therefore, even though we still have massive love for our canine best friends, we felt we should represent all the animals we care for at Petpals in our messaging. Another motive for undertaking a nationwide rebrand was the apparent value in offering Petpals with both the option to invest in an owner-operator model or as a management model. This was a big step in the evolution of Petpals, so we made sure we revisited our core values, mission, vision and training and support package before making the changes.
What is the demand for the service?
Another avenue to explore is the state of the industry - has the demand for your service changed during the development of your business? On Monday 23rd March 2020, the nationwide lockdown became mandatory and, by Tuesday 24th, our client activity dropped by 90%. Despite the obvious challenges we faced during this period, we also saw great opportunity in the increase of pet ownership. With 3.2 million* households acquiring a family pet since the start of the pandemic – and busy owners now returning to work – more people than ever are turning to the services of fully trained and experienced pet-care providers. So, as a result of this change, we revisited the rebrand plans we'd initially considered in 2019 as we felt this could help us connect with the growing marketplace. On the surface, it may have seemed risky to change an established brand during a difficult period. However, we felt the growth in pet owners offered a perfect time for us to introduce Petpals to a new audience. I believe we needed to be bold in order to capitalise on the growth of the market.
Due diligence is significant
If you're going to make a powerful change to your business model you will need to do powerful research. Before the pandemic, Petpals was coming up to the 19-year-old mark, so we were already preparing to make the changes required to refresh our business model and customer offering. Before the nationwide lockdown was enforced, we had formed a national focus group – made up of existing franchisees and representatives from our support team – to discuss the adaptions we could make to the existing model. One of Petpals' core values is how teamwork will achieve greater results than individual effort, so we made sure we demonstrated this during the rebrand process. I think our initial images missed the mark to start with and as a result of franchisee input from across the network, we came up with our final branding. At the end of the day, the franchisees make up the Petpals family, so any rebrand would need their valuable input if it was going to be a success.
Get your message out
An example of one of the most significant changes we've made to the brand is how customers can expect to see a fresh design on our vehicles and uniforms. Our existing franchisees will be transitioning to the new branding in phases over the next few months. But one thing remains consistent - our commitment to excellence when it comes to caring for animals. We also maintained communication via social media throughout the pandemic, posting daily during the peak of the lockdown.
It goes without saying that the global economic and business environment during the rebrand have not been easy, however we feel that the changes will help us continue to be the UK's leading provider of ethical pet care services. Despite the challenges that we were confronted with during the pandemic, we're proud to say that we did not lose a single franchise during the period and our nationwide rebrand has been a success. Whilst a rebrand might seem like an overwhelming undertaking, with the right planning and execution it can be a successful way of communicating existing or new ideas to your audience and future consumers.
Kevin Thackrah is Director of Petpals, the UK's largest multi-service pet care franchise. Petpals offers much more than a home boarding or dog walking service; it is a professional, tried and tested, successful business format which is fully supported by the Petpals team and nationwide network of franchisees.
* Pet Food Manufacturers Association's Pet Population report 2021
---
Empowering Women In Business event organised by the BFA - 15-September-2021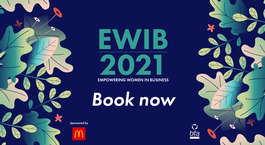 Empowering Women In Business (EWIB) is back! This October, the British Franchise Association (BFA) is bringing you one of the UK's best female-only business events – a day packed with keynote speakers, speed sessions, panels, Q&As and networking opportunities. EWIB's focus this year is on overcoming barriers in business; themes and discussions will cover overcoming imposter syndrome, risk taking, managing stress, as well as the process behind developing a personal brand.
In the UK, only a third of entrepreneurs are women and around 1.5 million women in the UK are self-employed. Considering these figures alongside a growing number of female franchisees in recent years (20 per cent increase in the last five years), the BFA strives to support and empower women on their business journeys into franchising.
Throughout the pandemic, the franchising sector has demonstrated incredible resilience; franchisees have survived lockdown off the back of trusted brands with a solid foundation. The pandemic has demonstrated to many, the benefits of home working and a better work-life balance. The franchising industry, already ahead when it came to flexible working, was thus able to adapt economically far more easily than other sectors. The BFA, a leading authority in franchising, moderates hundreds of franchises across the UK, and in doing so supports franchise businesses in upholding ethical standards, as well providing support and advice in times of need.
Female run businesses in the UK have a higher 'churn' rate than male-led businesses, with 'personal barriers' highlighted as the most common cause. The Rose Review of Female Entrepreneurship, 2019, found that the 46% of female parent entrepreneurs identified caring responsibilities as a significant barrier to furthering their business's success. A gov.uk report, Annual Investing in Women Code Report 2020, found that female-led businesses submitted fewer finance applications than male-led businesses. Through franchising, women can overcome barriers to growing a business such as caring responsibilities that fuels their passion or risk taking with the security of a trusted brand, accessibility to supply chains, and autonomy over working hours that comes with running one's own business.
Research has shown that challenges specific to women in business include being risk averse and balancing their business with caring responsibilities. Whilst these concerns have deep social roots that highlight the need for a society that celebrates flexible learning and values financial education, the franchising model currently provides solutions to such issues. Franchising enables individuals to benefit from the autonomy of running one's own business, whilst also having the security of a trusted brand and business model. Moreover, franchises accredited with the BFA undergo a rigorous process to ensure their ethics and business model adequately supports franchisees, giving new-time business owners peace of mind.
At EWIB, the BFA looks to identify and discuss such barriers women face and develop women-lead solutions. At EWIB this year, women who have become successful in positions of leadership in franchising will take the stage to discuss resilience (personal and professional), the power of networking and imposter syndrome among other topics.
The EWIB event will be taking place on Thursday 21st October at the DoubleTree by Hilton Oxford Belfry, 9:45am-4:30pm. Tickets are available from £135+VAT. To purchase tickets please send a message to: events@thebfa.org
---
Nine franchisees celebrate 15 years with TaxAssist Accountants - 15-September-2021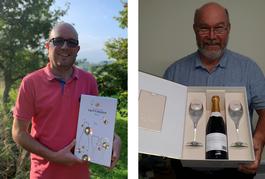 TaxAssist Accountants has recognised the brand loyalty of nine of its franchisees with gifts to celebrate their 15th year in practice with the franchise.
Keith Adams (Bath, Bedminster, Bristol South and Clifton), Steve Andrew (Oldham), Nick and Pat Brook (Barnsley, Huddersfield and Sheffield North), Drazen Coric (East Finchley), Dave Forrester (Bingley, Ilkley and Keighley), Gary and Cheryl Jacks (Chester, Ellesmere Port, Wallasey and Queensferry), Indira Mandalia (Pinner), Alex Smith (Peverell and Plymouth) and Ian Smith (Horfield) all now operate substantial practices, having started with no clients back in 2006. Some also operate from multiple premises and have more than one franchise territory.
Alex Smith praised the franchise, which he joined when he was 30 years old, after deciding to relocate from Surrey to Devon to start a family and a new life.
"Thank you so much, the time really has flown, it is a significant milestone. When I joined, I'd had three previous roles, none exceeding four years and I hadn't really found my true vocation if I'm honest," said Alex.
"TaxAssist has given me this and so much more. I often consider myself so lucky to have found a career and 'extended family' of colleagues where I do genuinely enjoy working. So, thank you to all the Support Centre team. A truly unique company."
Drazen Coric was also keen to praise the franchise, adding: "I have enjoyed my time with the network and will hopefully continue for many more years to come.
"It is great to be able to work within our local community and help small businesses and individuals with a range of services. This has seen my wife and I make many new friends and acquaintances over the last 15 years.
"Thank you to the Norwich team for all support and encouragement you have given us in this time."
Ian Smith added: "15 years has passed by so quickly and I have grown as a person from a standing start to running my own profitable business – I could never go back to working for someone else. Thanks for all the support and the opportunity to build my own business – it's been an experience that fulfilled one of my earliest ambitions to be my own boss."
If you are interested in joining the TaxAssist Accountants network, regular Virtual Discovery Days are being held, where you can find out more about the technical, marketing and business development support on offer.
---
Join Home Instead at the National Franchise Exhibition - 09-September-2021

Leading home care franchise, Home Instead is thrilled to be attending the upcoming National Franchise Exhibition at the NEC in Birmingham on 1st and 2nd October 2021.
The annual event allows people who are interested in becoming their own boss through franchising to explore the range of brands and opportunities available, and find out more about franchising.
Not only will you have the opportunity to see and meet over 50 different franchise brands, but you will also be able to attend talks and seminars, and speak to existing franchisees about their journey.
Visit the Home Instead stand to speak to Home Instead's Franchise Team about their opportunities in both start-up and resale territories, as well as find out more about how the UK's #1 franchise brand is innovating and expanding. They are excited to meet prospective franchisees throughout the exhibition, ready to answer any questions you may have about joining the Home Instead network.
Ruth Brown, Business Development Director at Home Instead will be attending the Multi-Unit Conference within the exhibition on Friday, joining the panel discussion 'Key growth sectors and what's new in franchising' at 12:10pm.
Imogen Clarke, Head of Franchise Recruitment at Home Instead will be joining the British Franchise Association (bfa) during the exhibition as part of the panel discussion 'An Essential Guide to The Franchise Recruitment Process' with CEO of the bfa, Pip Wilkins on Saturday at 10:30am.
Imogen comments: "We are so excited to be attending the exhibition next month! It has been a long time without any in-person exhibitions, and we are all eager to return. It is such a valuable opportunity for you to learn more about the different brands available and their different offerings, giving you the chance to figure out which route is best for you and how you can kickstart your own business!"
To find out more information about the National Franchise Exhibition and to book your free ticket, please visit: https://www.franchiseinfo.co.uk/franchise-exhibitions/the-national-franchise-exhibition-autumn-2021
The team at Home Instead look forward to seeing you there!
---
Overcoming business challenges doesn?t have to cost the earth - 09-September-2021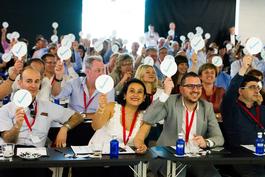 The business world has seen many challenges over the past couple of years. None more so than the recent global pandemic and the resulting lockdowns that have caused devastation to many industries on an international scale.

Companies in the worst impacted industries have faced operational restrictions, struggled to generate sales, a forced reduction in staff numbers and in many cases have had to close the business altogether. For the businesses that have survived they now face the difficult task of rebuilding and profit margins are under scrutiny more than ever before.

On top of this, business leaders are increasingly facing environmental pressures to reduce their carbon footprint, with many companies now only willing to work with businesses that have positive green credentials.

It all means that companies need to find efficiencies within their organizations both in terms of their spend and in their carbon output, especially if they want to stay ahead of the competition. In other words, they need to plan ahead and build sustainability into their strategies.

In many cases corporate organizations have been able to transform their operations quickly. They have the resources available to be able to analyze their spend, processes and company policies, identifying the best path to recovery. However, these changes often are based on financial decisions without taking in to account the environmental impact.

SMEs are a bit slower to react as they tend to lack the manpower, expertise, or both to be able to investigate all areas of their business effectively and with major impact. However, right now they are in a situation where they have the biggest potential upturn their business has ever faced.

"Sustainability could almost be a fashion statement, it is the word of the moment, the current "must-have" yet it's importance can often be over-looked to the untrained. It's based on three main components; economic growth, social progress and environmental protection and without a focus on sustainability, we risk compromising the ability of future generations to meet their needs." states Arnd Halbach, Executive Director - EMEA

Implementing sustainable solutions that have a positive long-term impact on companies bottom line spend, is a service that ERA has been providing for nearly 30 years now including throughout the peak of the pandemic.

One example of where ERA can assist is through the analysis of a company's fleet operations. Reports from the Intergovernmental Panel on Climate Change (IPCC) is driving changes in legislation regarding carbon emissions produced by company vehicles. Producing emission levels above a certain level will ultimately incur fines and these changes are due to come into play during 2025. With some vehicle leasing agreements being 5 years long, it's clear that fleet management should be a topic at the front of mind for business leaders, both in terms of the commercial and environmental impact.
Using in depth knowledge of the sector including CO2 emissions across various vehicle classes, cross referenced against the cost of milage over an extended period of time, ERA partners are able to deliver savings and reduce carbon emissions ensuring accountability all while giving full visibility to c-level stakeholders.
"Our Franchise Partners deliver more than just savings on spend. The holistic approach they take gives them the ability to look at a business from various angles and deliver valuable, tangible results where clients didn't think it was possible. It's possible through a win/win fee structure that allows our franchise partners to work with clients for a minimum of two years, ensuring that implemented solutions are integrated into the culture of the client's organization." explains Ed Purnell, Franchise Recruitment Manager

ERA's focus on sustainability is not only limited to their clients though as they are also embarking on a journey to become Carbon Negative. Partnering with sustainability consultants FutureProofed, ERA has committed to a business strategy that focuses on the ethical, social, environmental, cultural, and economic dimensions of doing business. In other words, a more strategic focus on People, Planet, Partnership and Prosperity.
In another example Wycliffe College, a prestigious independent school founded in 1882, turned to ERA to create meaningful and long-lasting savings resulting in a 22% reduction in energy costs. Tom Wood, Director of Finance and Operations at Wycliffe College, said, "Despite their name, the benefits that ERA bring to the business are far more than 'expense reduction'. It's much more about improving value and service from suppliers and ensuring transparency and accountability. Their involvement has helped Wycliffe to rationalise and consolidate our supply chain, thereby strengthening relationships with our core trading partners. It has also allowed us to focus on supporting local businesses and reduce the impact our activities have on the environment."
When joining ERA, Franchise Partners have an opportunity to tap into the existing 700+ network of experts working together in a joint venture model. It means that when building their own ERA business, they have the resources available to work with clients across a multitude of categories offering effective and sustainable solutions that have a positive impact on clients spend and on the environment.
---
Adaptable, in high demand and built for today's world - 09-September-2021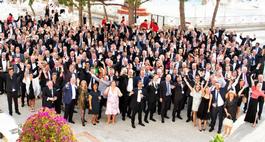 For professionals looking to build a successful B2B business with an in demand service, Expense Reduction Analysts (ERA) offers a proven business model and established methodology for cost optimization that is scalable, can be managed remotely, and will help businesses to rebuild the economy during times of global uncertainty.
Throughout the lockdown period, ERA's franchisees have been able to continue operating effectively, as the business swiftly pivoted to operating via pre-established online systems. This has enabled their franchisees, many of whom work from home, to continue supporting their clients to improve their cash flows. They have been supported even further by ERA's Training Academy throughout this period, through interactive and engaging online training sessions guiding effective practise within a changing business landscape. As well as these ongoing training sessions for the existing franchisee network, new franchisees are able to attend training from the comfort of their own homes. These professional training sessions have been well received with comments from attendees such as, "Overall, the 2 week online training was gruelling, but exciting. Exactly the way it needed to be" and "Great coaches, well designed training program", highlighting ERA's ability to deliver even during challenging times.
In fact, it's during challenging financial times, that ERA's service is at peak demand. Offering an attractive "No Savings, No Fee" proposition to its clients, ERA is able to unlock significant savings through a proven methodology, developed over 28 years for cost and process optimization. ERA's franchisees achieve savings as independent advisors by collaborating with their peers and leveraging the latest technology to find areas of efficiency. These tried-and-tested methods coupled with the collaborative expertise of a global network allows franchisees to ensure the highest level of possible savings are achieved for clients, covering multiple cost categories that one consultant simply could not deliver on their own.
ERA is now on a mission to help as many businesses as they can, helping them to survive and recover from the current global recession. To do this they need to grow their network.
You can combine your knowledge and experience, whatever your career background, with ERA's 10-step methodology to build your own successful, easily scalable ERA consultancy business for as little as £45,000. This can be partially financed (up to 70% including working capital) through arrangements with UK banks who have a trusting relationship with the ERA franchise model.
---
ERA experience record-breaking year so far - 08-September-2021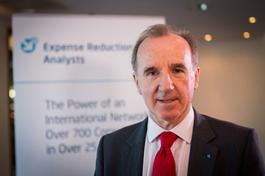 Despite the cloud under which the global pandemic has put the business community under, the cost management franchise, Expense Reduction Analysts (ERA), is celebrating a record-breaking first half year. Including both new client sign-ups and welcoming exciting new projects, the franchise network are experiencing an influx in demand for their services, giving franchise partners the opportunity to maximise growth potential.
Not only did the network experience a 25% increase in client signups when compared with pre-pandemic levels, but when compared to the same period last year, network-wide turnover was up over a whopping 50%. Founder Fred Marfleet is thrilled to see this level of growth.
"It's always fantastic to hear how our team is doing," said Fred. "However, during these circumstances, the results are much more meaningful. Franchise partners have been doing what they do best and creating a significant impact in businesses across all industries. Especially within the likes of hospitality and the entertainment industries – those who have been affected the worst by the pandemic."
With specialist experience in cost management, the franchise network has been very agile, increasing their business development activities in line with the need recognised by savvy business owners to ensure redundancies were a last resort. As thousands of businesses now face the challenge of Covid-support loan repayments, ERA has seen a significant upturn in enquiry levels. Franchise partners utilise their in-depth understanding of supplier industries to provide the best solutions, with the knowledge and insight required to make best-in-class purchasing decisions that can help mitigate growing expenses for businesses.
Further demonstrating their commitment to the industry, ERA has been shortlisted in the Procurement Consultancy Project of the Year category at the 2021 CIPS Excellence in Procurement Awards. Designed to showcase and celebrate all the best work and teams within the procurement profession, ERA is hoping to scoop the award at the ceremony on 22nd September.
And it's not just the franchise that is being recognised, with franchise partner Chris Wardle being chosen as a finalist in the Outstanding Achiever of the Year category for the 2021 British Ex-Forces in Business Awards.
With a schedule of monthly training programmes for new franchise partners joining the world-leading white-collar franchise, ERA is in a prime position to continue their impressive record through 2021 and beyond.
---
ChipsAway's Youngest Franchisee named as Bodyshop Magazine's 30 Under 30 Rising Stars Winner - 08-September-2021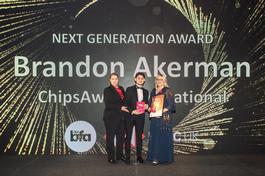 Owner of ChipsAway Exeter, Brandon Akerman has been named as one of Bodyshop Magazine's '30 under 30 Rising Stars of 2021'.
Entrepreneur Brandon, joined the ChipsAway network in September 2020, aged just 21. Within the space of only six months Brandon had developed his mobile car body repair business into a thriving ChipsAway Car Care Centre workshop, taking on an employee to help him achieve his aspirations for the future.
The Bodyshop Magazine 30 under 30: Rising Stars award celebrates 30 inspirational individuals who have achieved something special in their sector and who are earmarked for future success.
Brandon was nominated for the 30 Under 30 award by ChipsAway's Technical Director, Simon Kings after he witnessed his drive and determination to succeed and grow his business.
Owner of ChipsAway Exeter, Brandon Akerman said: "Winning this award means everything to me. I put a lot of hard work and time into my business and sometimes it feels like you are not getting anywhere, so to achieve something like this just gives you that extra edge to push ahead again. 9 months ago, I didn't think I would have what I have now, let alone win such a prestigious award. So, it just shows you can really achieve anything and at my age, the sky is the limit. I also hope that winning this award will inspire more people of my age to consider a career in the collision repair industry."
ChipsAway's Technical Director, Simon Kings commented: "We were delighted to receive the news that Brandon had been named as one of the 30 Under 30 Risings Stars. Brandon is a very worthy winner and a credit to the ChipsAway network. Not only is Brandon a highly skilled repair specialist, he a very courteous individual and a delight to work with. Brandon should be extremely proud of his achievements so far and we are sure there are even more to come."
---
Council chairman officially launches TaxAssist in Market Harborough - 07-September-2021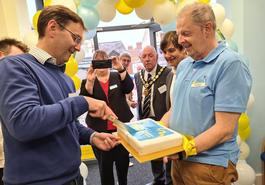 Paul Simpson welcomed clients, contacts, colleagues and the Chairman of Harborough District Council to officially launch his first TaxAssist shop.
Paul Simpson started trading from his well-located, welcoming TaxAssist Accountants shop earlier in the year, and has recently held a party to celebrate the launch of his new practice.
"Having opened the shop on May 17th 2021, amid COVID-19 restrictions, I thought it safer to have the official shop opening later in the year," said Paul.
"This also allowed me to build my network of connections and invite my clients to join in the celebrations. The event was very well attended with over 35 business connections and clients enjoying a few hours of networking, drinks, nibbles."
Councillor Stephen Bilbie, Chairman of Harborough District Council, performed the official ribbon cutting and the cake was cut by Daren Moore, Group Operations Director at TaxAssist Accountants.
Paul was quick to praise the TaxAssist Accountants team's support in getting his practice to where it is today.
"While it is has been a challenge to get the shop up and running, it has been made an even greater pleasure by the help and support of a great many people including the TaxAssist Accountants Support Centre. They have been incredibly supportive and nothing has been too much trouble."
One of Paul's main objectives is to become part of the local community in Market Harborough, his hometown and is proud to be involved in many local initiatives.
"My aim is to continue to support local businesses in Market Harborough and the surrounding area. We hope to be able to announce the first of our free seminars before the end of the year, which will focus on various topics and open to both clients and non-clients alike.
"I am also passionate about local charities and I am delighted to be able to announce that we will be supporting VISTA and have become one of the founder members of their Business Club.
"I look forward to welcoming many more clients over the coming months and look forward to seeing you all next year at the official opening of our Blaby shop."
Paul's shop, in the heart of Market Harborough, offers businesses and individual taxpayers advice and support with all their tax and accounting needs, as well as a range of advisory services, including business planning, Cash Flow Management, R&D tax credits and estate and life planning.
---
Read our Q and A with Sarah Lester who founded Lingotot Sutton in 2016 - 06-September-2021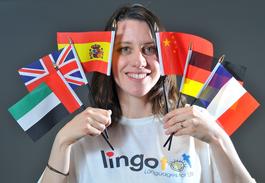 Sarah Lester has been running her business Lingotot Sutton since 2016. Lingotot Sutton offers a range of classes to children aged 0-11 in French and German across the Sutton and Cheam area. Lingotot Sutton has consistently grown since its foundation with Sarah's incredible driving force behind it. Read on and get to know a little bit more about the face behind the business!
Hi Sarah! Tell us a bit more about yourself and your background.
I started Lingotot after having been a secondary MFL teacher in a grammar school for 10 years (some of that time was also spent as Head Of Languages there). I studied French and German at university and taught EFL in France for a year so I always knew that languages were a huge part of who I am.
How did you come across Lingotot (and what appealed)?
My friend mentioned Lingotot to me and I started doing some research about it. It appealed to me because I wanted a career which could fit around my two children and I didn't want the endless hours planning and marking. When I launched my business, Thomas was 3 and Evie was just 9 months old!
When did you launch your business?
I launched my business in May 2016
What has happened since?
Since then, my business has grown steadily. I teach community classes, nursery classes, lots of after school clubs and now work with three primary schools. I have found a real love of marketing and was very proud to win 'Master of Marketing' at our last Lingotot conference. I entered two local business awards in 2019 (Sutton Business Awards and Sutton Women Mean Business) and I was very proud to get 'highly commended' for marketing at both awards. I recently re-signed with Lingotot after 5 successful years. I am currently in the process of taking on two new members of staff which is scary but exciting and a necessary step for me.
When I first set up my business I created a vision board of all the things I was working towards. One of them was to be successful enough to build a garden office at home. Our garden office was completed last week and it is so lovely to have a designated space where I can really concentrate! I love my new 'Lingotot Sutton HQ'!
How is your work life balance now?
Much better although I spend a lot of time working on my social media! I love that I get to take my children to school every day and that I am not spending all of my evenings marking! I work really hard and rarely take a day off but it is my business and I am pleased to be seeing the result of all my hard work.
What do you enjoy about running a Lingotot franchise
I love that I get to teach languages (which I adore) but also that I am my own boss and I get to be around for Thomas and Evie lots. I also love how much I have grown as a businesswoman, I am very proud of that!
---
Lingotot's CEO Angela Sterling Joins Franchise Round Table Discussion with the BFA and EWIF - 06-September-2021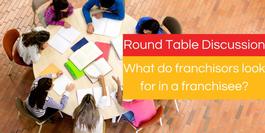 The CEO of Lingotot, Angela Sterling, has joined this week's EWIF Round Table discussion with Steph Gutman (Head of Communications, EWIF), Jen Chapman (Business Support Manager, BFA), Hannah Evans (Marketing Manager FASTSIGNS UK), Tinna Dekker (Chief Legal Officer, McDonald's) and Mags Fuller (Finance Director, The Alternative Boards). The topic of discussion this week was "what franchisors look for in franchisees."
The group offer their expertise on a number of issues and misconceptions that arise within the franchising sector when it comes to what franchisors are on the lookout for. Many people think finances and years of experience are the key to success as a franchisee. Angela and the other round table experts unpick this and discuss the actualities of joining a franchise.
Angela says, 'it was absolutely fantastic chatting to this group of ladies. There are a lot of misconceptions about joining a franchise and it was great to talk through some of these. Thank you to EWIF and the BFA for hosting us.'
---
The Lingotot European Day of Languages Festival is Back! - 06-September-2021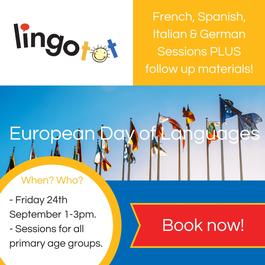 After the continued success of Lingotot's European Day of Languages Festival, the children's education business are bringing it back for the fourth year in a row!
The European Day of Languages is a day to celebrate and promote an awareness among the general public of the importance of language learning. In order to observe the occasion, Lingotot will be beaming free, live-streamed language sessions into schools, nurseries and homes.
The event will be running from 1-3pm on the 24th September and will be suitable for ages 3-12. Classes will be in French, Spanish, German and Italian, and jam-packed with games, songs, story-telling, challenges and more. Lingotot will even provide follow up materials!
Learning a second language at a young age has so many benefits and this is the perfect event for any parent wanting to introduce their child to the excitement of other languages and cultures and learn about the advantages it can bring.
Angela Sterling, founder and CEO of Lingotot says, 'we are so excited to be bringing our fourth European Day of Languages Festival back into schools and homes again this year! The day is set not only to be educational, but fun and interactive. It has become very popular in schools where languages are compulsory as a helpful teaching session, but also with home educators and parents alike! We hope to see you there.'
You can register for the Lingotot European Day of Languages Festival for free here.
---
Lingotot are through the to final in the North East Business Awards for Small Business of the Year - 06-September-2021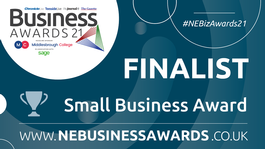 The prestigious North East Business Awards occur each year as a recognition of prosperous and innovative businesses across the North East. They have been running for the past 20 years, shining a light on businesses of all sizes.
This year the children's education franchise Lingotot entered into the 'Small Business of the Year' award. Judges for this award pay particular attention to growth potential, managerial and financial performance, commitment and innovation in the product or service and what differentiates the company from their competitors.
It is a tough contest, however Lingotot can proudly say that they are through to the final for this award! The event will take place in September this year. Angela Sterling, founder and CEO of Lingotot, says 'it is an absolute honour to be selected for the final three in this esteemed awards. It is a wonderful acknowledgement after the tough year we have all had. I look forward to the ceremony - good luck to all finalists!'
---
Best Business Women Awards 2021 Finalists Announced! - 06-September-2021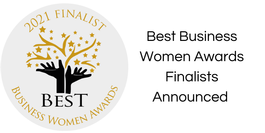 The Best Business Women Awards have announced their finalists for 2021.This year has seen an amazing lineup of incredible business women from across the globe. Pushing through the pandemic, these women have continued to drive their businesses forwards. The judges were impressed by the creativity, tenacity and great business acumen demonstrated in the finalists selected.

Local businesswoman and CEO of Lingotot, Angela Sterling, has been shortlisted as a finalist in the 'Best Boss' category. Lingotot faced a challenging year as the pandemic pivoted their main operational function when schools, nurseries and community settings closed. However, Angela consistently stayed one step ahead, steering the business through its toughest year yet and coming out stronger than ever on the other side. Angela was entered into this award by her employees who recognise the hard work she puts into the business and the amazing support she provides for the network.

Debbie Gilbert, organiser of The Best Business Women Awards said 'The 7th year of these prestigious awards has proved to be the most challenging for business owners worldwide. The entries were judged by a panel of business experts who had a tough job reading hundreds of entries. To be a finalist in this competition is a major achievement

and a mark of quality. All our finalists either win a Silver or Gold Award. The businesswomen selected have been chosen for their business acumen, determination, creativity, and tenacity. All our finalists are all shining examples of being successful entrepreneurs who have proved their success to our judges.'

Angela says, 'what a brilliant surprise! I am over the moon to be a finalist in this category. Thank you to the Lingotot network and to the Best Business Awards. I look forward to the final.'

The Gala Final will be held at the Hilton Wembley on 15th October where the Gold Winners of each category will be announced.
---
Further expansion across South Wales for existing franchise owners - 03-September-2021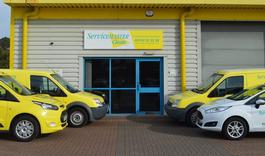 Jayne Gethin has owned and managed ServiceMaster Clean Contract Services South West Wales for over fifteen years and has grown it into a truly family run business with both her son 'Jonathan' and daughter 'Lianne', now working in the business.
Following on from the success across South West Wales, Jayne was delighted when the opportunity became available to expand her operation and invest in a new territory – ServiceMaster Clean Contract Services South East Wales. Jayne knew there was an excellent opportunity to share her high standards, Above and Beyond ethos, commitment to providing exceptional cleaning with both new employees and new clients alike throughout all of South Wales.
"We were previously in discussions a few years ago to take over the South East Wales territory and it never fully materialized, therefore when the opportunity arose for a second time, we jumped at the opportunity.
There is huge potential for more growth as many clients have increased their cleaning hours and many companies who previously conducted their cleaning themselves are now looking to professional companies such as ServiceMaster Clean for their expertise and knowledge. Because of this we feel that it is a perfect time to purchase another territory and allow us to grow the ServiceMaster brand within this core area of Wales.
When we took over the South East Wales territory, two customers who we are currently servicing in South West Wales asked us to tender for the work in their Cardiff/Newport branches instantly. The tenders were successful and the growth was almost instantaneous. Now that the goverment 'lock downs' are finally looking to end within Wales we are really excited to push growth within this area even more and excited to see what the future holds for ServiceMaster South Wales". Said Jayne Gethin, Managing Director of ServiceMaster Clean Contract Service South West Wales & South East Wales
"Jayne has been an exemplary ServiceMaster Clean Contract Services Business Owner and has exceptional commitment to providing excellent service to her clients, we have no doubt that Jayne will continue to grow an exemplary cleaning business across the South East of Wales, just like she has across the South West", added Guy Strang, ServiceMaster Clean Contract Services Brand Manager.
---