Search BFA approved UK franchise opportunities
Franchise expert news and opinions
Why buy a franchise resale

You do not always have to start a franchise from scratch. Many existing franchisees across the UK are looking to sell their business. And as the UK market matures, this is becoming an increasingly more popular way of buying a franchise. In this article, whichfranchise looks at why franchises are for sale, resale considerations and the main benefits of buying a resale over a new franchise opportunity.
Read more..
UK Franchisor Interviews
Exclusive Interview: "Changing the face of the mobility sector"
In this interview, Paul talks to us about Ableworld's franchising journey to become the UK's largest mobility retailer. He describes their achievements to date as well as challenges they have had to overcome including helping to bring the mobility sector into the 21st Century. Paul's interview gives further insight into this booming industry.
Read more..
Franchising your business
Are you considering franchising your business? If yes, we can help. Our "Franchise Your Business" section will help you to decide if franchising is the right expansion route for your business, and if so, how to franchise your business. Read more about franchising a business
Franchise resales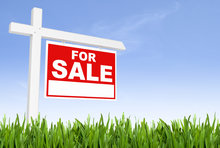 You don't have to start a franchised business in the UK from scratch; many existing franchisees are looking to sell their franchise. In our resale section you will find advice on buying and selling a franchise resale, stories of those who bought a resale as well as listings of existing franchises for sale across the UK.
Read more about existing franchises for sale
Raising finance
It is a big step from deciding to start a franchise to actually opening your doors for business. For many, one of the biggest hurdles is approaching the bank for finance. Read more about funding a franchise