Search BFA approved UK franchise opportunities
UK franchisee stories
Exclusive Interview: "Reaping the rewards of being your own boss with Oscar Pet Foods"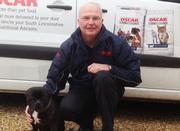 Blanche and Colin Robinson both had a career in horticulture but looked into franchising as a route into business ownership thanks to the level of help and support ethical franchisors offer. They had come across the Oscar Pet Foods franchise while looking for good quality food for their own pets and were so impressed they bought a franchise. To read more about their franchise journey... Read more..
Industry focus
Busting common myths about van-based franchises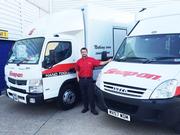 According to the latest bfa Natwest Franchise Survey, van franchises make up 10% of all UK franchise systems. Snap-on Tools is one of the largest van franchises in the country. National Franchise Manager, Lisa Law, discusses five of the most common myths surrounding the concept of van franchising. In this exclusive article, Snap-on Tools gives us an unique look into this sector. Read more..
Master licenses
Are you looking to expand your investment portfolio? Are you interested in becoming a master franchisee for an international brand? If so we will help you to understand how you can be involved in this exciting investment opportunity. Read more about buying a master franchise
Ask the experts
Franchising can be a very complex area and to make sure you find the right franchise for you, or set up your own franchise correctly, is it imperative that you do as much research as possible. This includes seeking professional help and advice. Our Ask the Expert section allows you to post questions regarding funding a franchise, legal issues, accountancy, consultancy and general franchise advice. Post your questions to our panel of experts
Raising finance
It is a big step from deciding to start a franchise to actually opening your doors for business. For many, one of the biggest hurdles is approaching the bank for finance. Read more about funding a franchise
Franchise expert news and opinions
Why buy a franchise resale

You do not always have to start a franchise from scratch. Many existing franchisees across the UK are looking to sell their business. And as the UK market matures, this is becoming an increasingly more popular way of buying a franchise. In this article, whichfranchise looks at why franchises are for sale, resale considerations and the main benefits of buying a resale over a new franchise opportunity.
Read more..
UK Franchisor Interviews
Exclusive interview: "We're named the #1 in-home tutoring franchise in the world by Entrepreneur"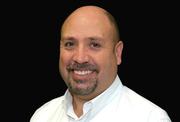 In this interview we get a unique insight into the exciting and rapidly expanding franchise, Tutor Doctor - an award-winning business which offers one-to-one tutoring to students. Frank Milner shares with us why Tutor Doctor has been, and continues to be, such a success...
Read more..
Franchising your business
Are you considering franchising your business? If yes, we can help. Our "Franchise Your Business" section will help you to decide if franchising is the right expansion route for your business, and if so, how to franchise your business. Read more about franchising a business
Franchise resales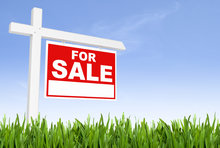 You don't have to start a franchised business in the UK from scratch; many existing franchisees are looking to sell their franchise. In our resale section you will find advice on buying and selling a franchise resale, stories of those who bought a resale as well as listings of existing franchises for sale across the UK.
Read more about existing franchises for sale