UK franchisee stories
Interview with established franchisee from Bronze "Franchisor of the Year 2017" award winner
Tracy Follows has been running her Expense Reduction Analysts (ERA) franchise since 2007. Since then, she's built a substantial, profitable business which continues to grow year-on-year. She's become a highly respected and valued member of the ERA community and, with her sights set on more of the same for the future, has just renewed her franchise agreement for another 10 years! Read more..
Industry focus
Dream Doors stands out amongst other kitchen replacement companies, but why is that?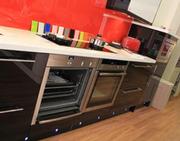 Dream Doors specialises in replacement kitchen doors and understand the many benefits this service offers customers, such as less time, money and hassle. This simple idea has been revolutionary within the kitchen market and the Dream Door franchise have played a major role in this . To get a unique insight into this industry and whether it is the right route into business ownership for you...Read more..
Master licenses
Are you looking to expand your investment portfolio? Are you interested in becoming a master franchisee for an international brand? If so we will help you to understand how you can be involved in this exciting investment opportunity. Read more about buying a master franchise
Ask the experts
Franchising can be a very complex area and to make sure you find the right franchise for you, or set up your own franchise correctly, is it imperative that you do as much research as possible. This includes seeking professional help and advice. Our Ask the Expert section allows you to post questions regarding funding a franchise, legal issues, accountancy, consultancy and general franchise advice. Post your questions to our panel of experts
Raising finance
It is a big step from deciding to start a franchise to actually opening your doors for business. For many, one of the biggest hurdles is approaching the bank for finance. Read more about funding a franchise
Franchise expert news and opinions
What is the difference between Franchising, Distribution, Agency and Licensing?

Many people fail to understand what the distinctive differences between the different types of agreements - Franchising, Distribution, Agency and Licensing – made with a third party to represent a business or brand in a certain way are. It is for this reason franchise expert, Nick Williams provides you with an unique inside perspective exclusive here at whichfranchise.
Read more..
UK Franchisor Interviews
Exclusive Interview: "The value of the brand is enhanced by unrivalled support & training"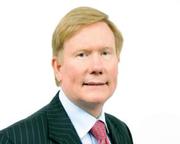 whichfranchise is delighted to have the opportunity to interview Chris Allison, Business Owner and Managing Director of Auditel (UK) Limited. Chris is a staple within the franchise industry; he is a lead presenter at many franchise events and exhibitions. Having been in the franchise sector since 1994, Chris is well placed to give you an unique inside perspective of this industry...
Read more..
Franchising your business
Are you considering franchising your business? If yes, we can help. Our "Franchise Your Business" section will help you to decide if franchising is the right expansion route for your business, and if so, how to franchise your business. Read more about franchising a business
Franchise resales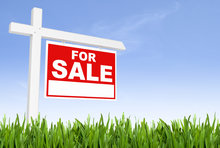 You don't have to start a franchised business in the UK from scratch; many existing franchisees are looking to sell their franchise. In our resale section you will find advice on buying and selling a franchise resale, stories of those who bought a resale as well as listings of existing franchises for sale across the UK.
Read more about existing franchises for sale