UK franchisee stories
Exclusive Interview: "Controlling my own destiny with a Riverford franchise"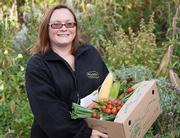 Having advised small businesses to run a profitable and successful operation for 17 years, Fiona Littleton felt it was her time to put her knowledge and experience into action and invested in a Riverford franchise September 2013. In this exclusive interview, Fiona shares with us why she chose Riverford and what her franchise journey has been like so far. To get an inside view of this sector... Read more..
UK Franchisor Interviews
Exclusive Interview: "Building a ethos focused upon family values and high quality services"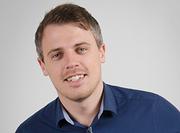 Meet Clarriots Care MD, James Carratt, who by his own admission says "I started going grey when I was 19!" If hard work and dedication were the root cause of going grey then it would make perfect sense. James has personally managed the growth of Clarriots Care from a five person team working out of a barn-converted office, to what it is today - one of the UK's market-leading providers of Health & Social Care with an 8500sq ft. head office employing over 100 staff across the UK.
Read more..
UK Franchisor News and Advice
Trevor Brocklebank named deputy chair of the bfa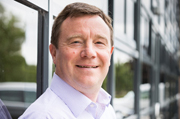 The co-founder and chief executive of Home Instead Senior Care, Trevor Brocklebank, has been appointed as deputy chair of the British Franchise Association (bfa) after a unanimous vote by its board of directors.
Read more..
Master licenses
Are you looking to expand your investment portfolio? Are you interested in becoming a master franchisee for an international brand? If so we will help you to understand how you can be involved in this exciting investment opportunity. Read more about buying a master franchise
Ask the experts
Franchising can be a very complex area and to make sure you find the right franchise for you, or set up your own franchise correctly, is it imperative that you do as much research as possible. This includes seeking professional help and advice. Our Ask the Expert section allows you to post questions regarding funding a franchise, legal issues, accountancy, consultancy and general franchise advice. Post your questions to our panel of experts
FRANCHISE OPINIONS
A franchisee's top tips for running a successful franchise

Lee Eaton, owner of Signs Express (Manchester) and the 2015 winner of the BFA (British Franchise Association) Franchisee of the Year award, shares the secret to running a successful franchise. To learn from one of the best in the industry ...
Read more..
Franchising your business
Are you considering franchising your business? If yes, we can help. Our "Franchise Your Business" section will help you to decide if franchising is the right expansion route for your business, and if so, how to franchise your business. Read more about franchising a business
Franchise resales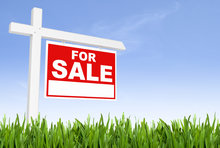 You don't have to start a franchised business in the UK from scratch; many existing franchisees are looking to sell their franchise. In our resale section you will find advice on buying and selling a franchise resale, stories of those who bought a resale as well as listings of existing franchises for sale across the UK.
Read more about existing franchises for sale
Raising finance
It is a big step from deciding to start a franchise to actually opening your doors for business. For many, one of the biggest hurdles is approaching the bank for finance. Read more about funding a franchise