UK franchisee stories
Exclusive interview: From customer to franchise owner with Riverford Organics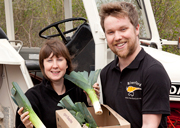 Jim and Anna Harbridge had been Riverford customers for years and loved the produce so much they decided to buy a franchise. By investing in an established franchise for sale, they benefitted from the experience and knowledge of the former franchise owners and enjoyed the challenge of putting their own mark upon the business. To find out more about this multi-award winning franchise... Read more..
UK Franchisor Interviews
Exclusive interview: "Franchising; Building upon a solid foundation"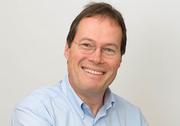 Tony Marsh has had many years experience in franchising and, in particular, within the signs and graphics industry. As a director and shareholder of Signs Express and on the board of Directors of the British Franchise Association, Tony offers an unique insight into the industry. To benefit from Tony's experience...
Read more..
UK Franchisor News and Advice
Finalists named for 2016 bfa HSBC Franchisee of the Year Awards
The British Franchise Association (bfa) has revealed the 20 nominees who will compete for the right to be named the bfa HSBC Franchisee of the Year 2016.
Read more..
Master licenses
Are you looking to expand your investment portfolio? Are you interested in becoming a master franchisee for an international brand? If so we will help you to understand how you can be involved in this exciting investment opportunity. Read more about buying a master franchise
Ask the experts
Franchising can be a very complex area and to make sure you find the right franchise for you, or set up your own franchise correctly, is it imperative that you do as much research as possible. This includes seeking professional help and advice. Our Ask the Expert section allows you to post questions regarding funding a franchise, legal issues, accountancy, consultancy and general franchise advice. Post your questions to our panel of experts
FRANCHISE OPINIONS
Finding a franchisor who shares your values

The franchise industry continues to grow so, more than ever, it is essential to identify ethical franchises in the industry. Newton Fallowell's David Spackman provide 8 'top tips' for choose the best ethical franchise for you...
Read more..
Franchising your business
Are you considering franchising your business? If yes, we can help. Our "Franchise Your Business" section will help you to decide if franchising is the right expansion route for your business, and if so, how to franchise your business. Read more about franchising a business
Franchise resales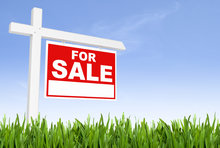 You don't have to start a franchised business in the UK from scratch; many existing franchisees are looking to sell their franchise. In our resale section you will find advice on buying and selling a franchise resale, stories of those who bought a resale as well as listings of existing franchises for sale across the UK.
Read more about existing franchises for sale
Raising finance
It is a big step from deciding to start a franchise to actually opening your doors for business. For many, one of the biggest hurdles is approaching the bank for finance. Read more about funding a franchise