Search BFA approved UK franchise opportunities
UK franchisee stories
Footlight Theatre School's first franchisee talks about her franchising journey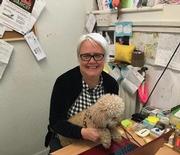 Lindsey Berry is the Footlights franchisee for Failsworth, Rochdale and Ashton. Lindsey got to know about Footlights Theatre School when her daughter attended the classes. Impressed with them, Lindsey approached the owner to express an interest in opening her own class. After much discussion, the company decided to go down the franchise route, with Lindsey becoming their first franchisee in 2009 covering Failsworth. In 2013, Lindsey opened her Rochdale franchise followed by Ashton in 2017. She already plans to open her fourth in 2018. Read more..
Industry focus
Build a profitable business within the Health Insurance Industry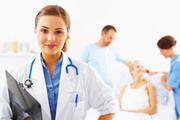 Growing uncertainties within the NHS mean that more people are looking at ways to protect their biggest asset: their health. Private Medical Insurance will never be a full substitute for the NHS however, but it complements the much-loved national system by funding treatment in private hospitals for non-urgent, acute conditions. In this exclusive article, WPA, gives us a unique insight into this industry and share the benefits of franchising within it.Read more..
Master licenses
Are you looking to expand your investment portfolio? Are you interested in becoming a master franchisee for an international brand? If so we will help you to understand how you can be involved in this exciting investment opportunity. Read more about buying a master franchise
Ask the experts
Franchising can be a very complex area and to make sure you find the right franchise for you, or set up your own franchise correctly, is it imperative that you do as much research as possible. This includes seeking professional help and advice. Our Ask the Expert section allows you to post questions regarding funding a franchise, legal issues, accountancy, consultancy and general franchise advice. Post your questions to our panel of experts
Raising finance
It is a big step from deciding to start a franchise to actually opening your doors for business. For many, one of the biggest hurdles is approaching the bank for finance. Read more about funding a franchise
Franchise expert news and opinions
The role of the Master Franchisee

By Iain Martin, The Franchising Centre
A Master Franchisee will replicate what a franchisor does in their domestic market, including:
- Setting up at least one 'pilot' franchise unit to adapt/prove the concept in their territory
- Once proven, set up a franchisee recruitment system (marketing, response handling, etc)
- Recruit 2-3 'pilot' franchisees to test and refine training and support systems – and prove unit economics in other locations
- Build franchisee network
- Build an appropriate infrastructure for ongoing training, support and communication with franchise network
- Dependent on the franchise model, the Master Franchisee may also be responsible for national marketing initiatives, including the securing of national accounts on behalf of the network
Read more..
UK Franchisor Interviews
Exclusive Interview: A passion for health and beauty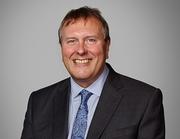 For over 50 years Guinot have been at the forefront of the beauty industry developing innovative skincare methods. Guinot franchisees manage their own High Street beauty salon and thanks to our extensive training and support, you do not need to have experience in the beauty industry. To find out how to break into this this lucrative industry...
Read more..
Franchising your business
Are you considering franchising your business? If yes, we can help. Our "Franchise Your Business" section will help you to decide if franchising is the right expansion route for your business, and if so, how to franchise your business. Read more about franchising a business
Franchise resales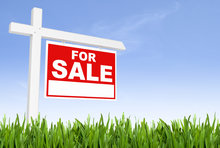 You don't have to start a franchised business in the UK from scratch; many existing franchisees are looking to sell their franchise. In our resale section you will find advice on buying and selling a franchise resale, stories of those who bought a resale as well as listings of existing franchises for sale across the UK.
Read more about existing franchises for sale