UK franchisee stories
Exclusive interview: Becoming part of a cutting-edge franchise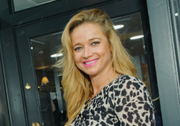 As a top stylist, Nicola didn't just want to stop there; in fact, she wanted to become her own boss and she knew that franchising with a top brand like Rush was the best route into business. Since she opened her own salon in Reigate in 2009, Nicola has gone from strength to strength. With the Rush team behind her every step of the way, Nicola's businesses are thriving!! To get an inside perspective on this award-winning franchise... Read more..
UK Franchisor Interviews
Exclusive interview with Tony Marsh, Sales Director of Signs Express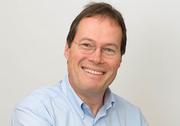 Tony Marsh has had many years experience in franchising and, in particular, within the signs and graphics industry. As a director and shareholder of Signs Express and on the board of Directors of the British Franchise Association, Tony offers an unique insight into the industry. To benefit from Tony's experience...
Read more..
UK Franchisor News and Advice
Karren Brady confirmed for bfa Annual Conference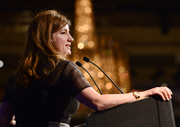 One of the UK's best-known and most inspirational entrepreneurs has been named as the keynote speaker for the British Franchise Association's 2016 Annual Conference. To find out more about Karren and her presence at the conference...
Read more..
Master licenses
Are you looking to expand your investment portfolio? Are you interested in becoming a master franchisee for an international brand? If so we will help you to understand how you can be involved in this exciting investment opportunity. Read more about buying a master franchise
Ask the experts
Franchising can be a very complex area and to make sure you find the right franchise for you, or set up your own franchise correctly, is it imperative that you do as much research as possible. This includes seeking professional help and advice. Our Ask the Expert section allows you to post questions regarding funding a franchise, legal issues, accountancy, consultancy and general franchise advice. Post your questions to our panel of experts
FRANCHISE OPINIONS
Can you break a franchise agreement once you've signed it?

In this exclusive article, Andrew Quick, Partner at Stevens & Bolton LLP, looks at the different scenarios where a franchisee may be able to walk away from a contract.
Read more..
Franchising your business
Are you considering franchising your business? If yes, we can help. Our "Franchise Your Business" section will help you to decide if franchising is the right expansion route for your business, and if so, how to franchise your business. Read more about franchising a business
Franchise resales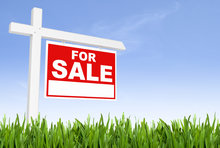 You don't have to start a franchised business in the UK from scratch; many existing franchisees are looking to sell their franchise. In our resale section you will find advice on buying and selling a franchise resale, stories of those who bought a resale as well as listings of existing franchises for sale across the UK.
Read more about existing franchises for sale
Raising finance
It is a big step from deciding to start a franchise to actually opening your doors for business. For many, one of the biggest hurdles is approaching the bank for finance. Read more about funding a franchise