FRANCHISE OPINIONS
What your bank manager is looking for

Banks use a variety of tools to evaluate funding propositions and most lenders may use a mix of Credit Scoring, credit reference agency checks and the bank manager's own assessment when evaluating the funding risk.
In this exclusive article, hear from Richard Holden, head of franchising at Lloyds, as he explains what banks are looking for and how you can prepare accordingly.
Read more..
Franchising your business
Are you considering franchising your business? If yes, we can help. Our "Franchise Your Business" section will help you to decide if franchising is the right expansion route for your business, and if so, how to franchise your business. Read more about franchising a business
Franchise resales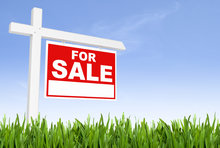 You don't have to start a franchised business in the UK from scratch; many existing franchisees are looking to sell their franchise. In our resale section you will find advice on buying and selling a franchise resale, stories of those who bought a resale as well as listings of existing franchises for sale across the UK.
Read more about existing franchises for sale
Raising finance
It is a big step from deciding to start a franchise to actually opening your doors for business. For many, one of the biggest hurdles is approaching the bank for finance. Read more about funding a franchise