Franchising in Scotland

Scotland is an exciting place to be right now and, not for the first time, we are attracting more attention around the world than our geographic size might ordinarily warrant.
Business is good, but there is always room for improvement; opportunities are plentiful but we can never have too many of them. One particularly strong source of opportunity here in Scotland is franchising; and you've certainly come to the right place to find out more about it.
Read more...
Franchisee success stories
Exclusive interview with Card Connection franchisee for Glasgow and Fort William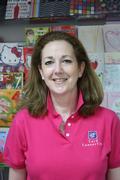 Elaine Anderson joined leading greeting card publisher and franchisor Card Connection in 2012 and took over the established territory of Glasgow and Fort William. Elaine now delivers and merchandises Card Connection's extensive range of high-quality greeting cards and accessories, such as wrap and gift bags, to retailers across the region. Read more
Scottish franchise news
Belvoir expands into Orkney Islands

Successful Belvoir franchisee, Amjed expanded his territory from Inverness to the historic town of Kirkwall which will cover all of the Orkney Islands. Through the asquisition of Orkney Leasing, Amjed now has 200 more properties to his portfolio. His team are excited to move forward in offering the general public Belvoir's reputed letting services. Read more
Looking to franchise your business?
If you are running a successful business in Scotland, the time may be right to look to expand it. Franchising is an excellent method of expanding an already successful business but that's not to say that it is right for every business. In this section we look at the benefits of franchising a business, we help you to identify if your business is franchiseable and we outline the steps to franchising a business. You can also contact franchise consultants based in Scotland to enquire about franchising your own business. Read More
Top