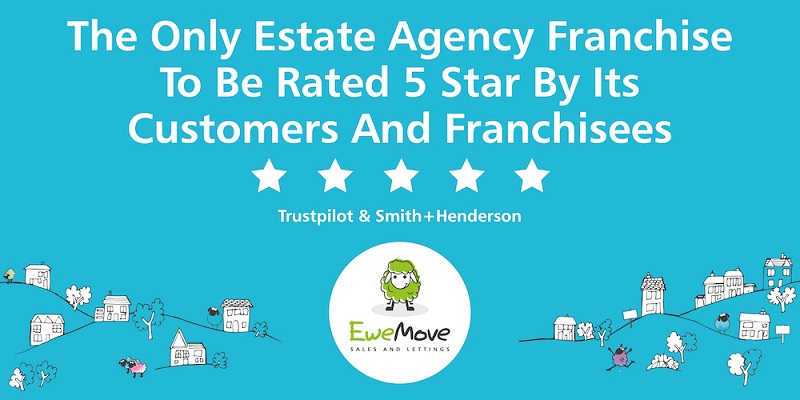 There are thousands of Estate Agents in the UK and lots of other Estate Agency franchises but we are the only one to be rated '5 Star' by our customers and our franchisees.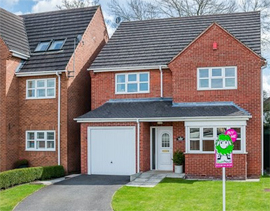 Independent franchise consumer group Smith + Henderson rated EweMove as a '5 Star' franchise and we are the only Estate Agency franchise to ever achieve this coveted 5 star rating!
You can also check out hundreds of independent, 5 star customer reviews by visiting review website Trustpilot to find out how we've become 'The Most Trusted Estate Agent in the UK'.
Why not immediately download our FREE and non-obligatory franchise prospectus to find out more - click here.
The Fastest Growing Estate Agency Franchise
In just 3 years our network has grown incredibly quickly, we've gone from 0 – 95 franchisees and our exciting journey to make EweMove a household name has only just started!
Here are 5 reasons why EweMove is such a successful and fast growing opportunity, why it could be the right franchise opportunity for you…
1. No Estate Agency Experience Needed
Hardly any of the +95 franchisees in the EweMove network had any industry experience before acquiring their franchise.
Our franchisees do have something in common though; they are 'people people' with an entrepreneurial spirit. We look for a good work ethic, can do attitude and someone who wants to go the extra mile to provide a fantastic service for home sellers, buyers, landlords and tenants locally.
2. Incredibly High Profit Potential
This isn't a get rich quick franchise and in the first 18 months you'll probably work harder than you ever have before but with low overheads and premium fees, there's enormous profit potential.
Don't take our word for it, here's how our franchisees are doing…
Jane and Roland Peck, EweMove Beverley:

"We'd run another franchise for 20 years but heard about EweMove and didn't want to miss the boat. In two months we took on 44 new houses worth £94,883 in sales commission"
Georgia Day, EweMove Colchester:

"After 18 months I had over 50 properties under rental management earning me £42k a year in repeat residual income. It hits the bank every month and that's before the big fees from sales."

3. Multi-Award Winning
We have scooped numerous industry awards for our unique approach to estate agency including Best Innovation, Best New Estate Agency, Best Franchise AND the Best Estate Agency to Work For!
4. Training and Ongoing Support
Our training is vast and it's all free to attend, for you and any staff members you bring on.
Here's an overview of what's available:
1 week's induction training at HQ (The Sheep Pen) followed by 10 1-day training 'Success Summits'.
Bi-weekly live video webinars
Professional property photography training
Dedicated private discussion forum with a 9-5 franchise telephone support team
Over 40 specialist 1-day business training courses at a national training academy in the Midlands
2 National Conferences
Regional Business Development Managers
Done for you marketing
Online training portal the 'Eweniversity of Hard Flocks'
Financial Business Maximiser Reviews with the EweMove Finance Director
FREE legal helpline for Landlord and Tenant queries
We also provide a full starter pack of essential items which you'll need to set up an estate agent in your area, including a supply of eye catching For Sale/To Let boards, business cards, brochures and marketing materials.
5. No Cost Burden of a High Street Office or Staff
We're the UK's first 'Hybrid' Estate Agent, which means a central HQ Support Team provides most of your office support, freeing franchisees up from the burden of expensive premises and wages; your entry costs and risk is far lower as a result.