What is the bfa and what is their role?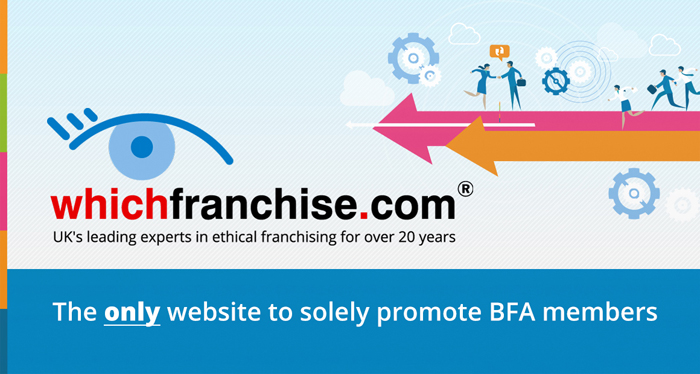 The bfa and whichfranchise.com
British Franchise Association (bfa) and whichfranchise.com have had a longstanding relationship to help educate prospective franchisees and promote ethical franchising.
The ethics and standards managed and accredited by the bfa also sit at the core of whichfranchise.com, which is why only accredited bfa members can promote their franchise opportunities on this website.
The bfa's role
The British Franchise Association (bfa) was established in 1977 and is the only voluntary self-regulatory body for the UK franchise sector.
Its aim is to promote ethical franchising practice in the UK and help the industry develop credibility, influence and favourable circumstance for growth. It does this with a strict standards based approach to membership of the association.
When prospective franchisees are looking at franchise opportunities or need expert advice the bfa's membership logo acts as a guiding light, with it being the standard for ethical franchising. The full list of accredited members and professional advisors can be found on the bfa member directory

How the bfa can help prospective franchisees
As a result of the bfa's position, one of its main jobs is to help potential franchisees better understand the opportunities in front of them and recognise the good from the bad and the ugly.
In conjunction with this the bfa works with franchise businesses directly to help them ensure that they are building sustainable, credible and ethical franchise networks.
Alongside whichfranchise.com, the bfa operates one of the main online resources for franchising advice in the UK (www.thebfa.org) as well a number of educational seminars, accreditation work with a small number of exhibitions and provides numerous advice articles for all levels of media. On top of this, the bfa operates the UKs qualification for franchising: the bfa Qualifed Franchise Professional (QFP).
Through this work the bfa has been able to help the industry grow to a well respected and stable example of ethical franchising, which shows impressive growth, even through the recent economic difficulties.
Recent developments: Franchisee Membership
Over recent years the bfa has gone through some major developments, further securing itself as the authority in UK franchising. One of the most important of these developments was the creation of franchisee membership.