Contact Ashtons Franchise
Ashtons Franchise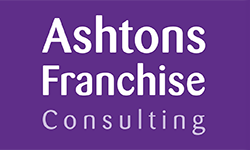 Ashtons is a talented team of franchise specialists, with over 35 years' experience in assisting hundreds of business to expand and grow through franchising. We have worked with companies of all sizes from all sectors.
Ashtons Franchise Consulting has all the skills, expertise and knowledge to effectively guide you on your franchise journey with nationwide coverage.
We deliver tailored consultancy solutions with support from legal advisers and media specialists within the franchise industry.
Just ask. We will work with you in any way you wish, focusing on your best interests. As long-standing associates of the British Franchise Association, we have a reputation for helping our clients in a different way from many of our competitors. We focus on working at your pace, to your budget to deliver what you want – rather than offering a "one size fits all " approach. So, what do we offer?
Our services
For businesses new to franchising:
We offer a no cost first exploratory face-to-face meeting offering general advice, guidance and direction...leading on to a menu from which you can choose our support for any, or all aspects of:
Preparing you to franchise, from conception to launch
Manuals
Franchise documentation
Franchise recruitment
Our latest client who we have successfully helped to launch their franchise is the Kleaning Company. Managing Director, Daniel Twiselton says, "We are extremely proud to be launching our UK franchise programme this autumn. It's never been a more important time for us to establish local franchise partners around the country to share in our growth & success. With the help of Ashtons Franchise Consulting and Ashtons Legal, who we have worked with closely from inception through to launch of our franchise programme, and with whom we continue to work with on franchise manuals and ongoing (or operational) franchising advice, we have developed what we believe to be the most rewarding management franchise model currently available in the UK.
Read about our latest client, The Kleaning Company, who is now offering franchises.
For established franchisors:
Infrastructure improvement
Re-writing operational manuals and alignment with legal precedents
Franchise system refresh and reboot
Franchise prospectus design and production
Recruitment of franchisees
Franchise resales
We will contact you to have a FREE initial chat to look at your business needs and how Ashtons can help. You will be under no obligation to take the discussion further.
If you would like to find out more about how we can help you to franchise your business or develop your existing franchise, please fill in the form below.