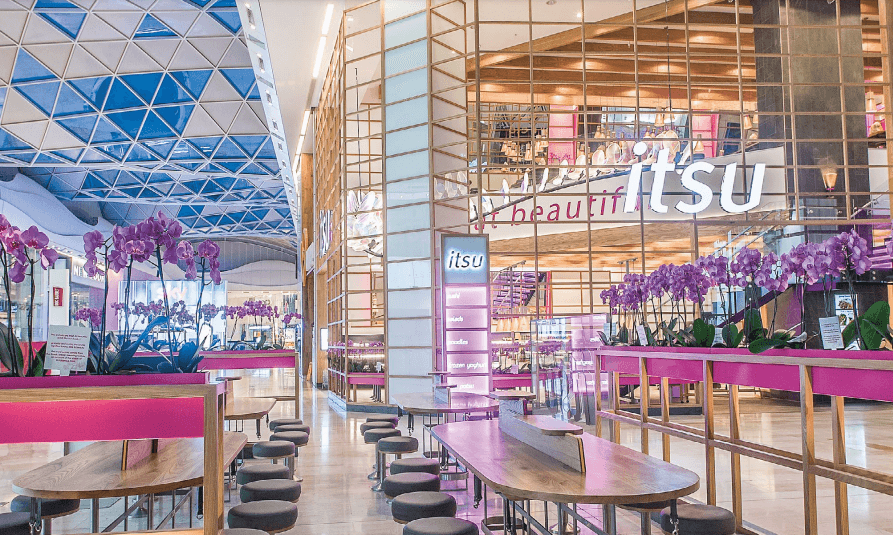 Created in 1997 by Pret A Manger founder Julian Metcalfe, itsu is a unique retail / restaurant brand based on a ground breaking formula, ideally suited to franchising.
itsu [meaning 'whenever' in Japanese] serves Asian inspired healthy dishes at lightning speed. Available self-service or to order, itsu is enjoyed by office workers, shoppers and tourists for take away and dine-in; morning, noon and night.
itsu's eat beautiful menu is made fresh in store, in absolute harmony with the space, equipment, staff skills and customer needs. Half the menu is sold hot, half is self-service.
Up-to-date digital technology means itsu individually bespokes a customer's hot food order, making fresh on demand, as well as enabling our couture self-pay software system.
We nurture itsu for tomorrow, anxiously mindful of the health and wellbeing of our customers, staff and fragile planet. With their support, we've achieved huge milestones in our sustainability journey.
Much healthier than traditional fast food, the company offers exceptional quality and value across 82 UK sites, supported by a fast-growing delivery and grocery business. Sales 2022: £101m.
The company is now robust and ready to grow in new territories with carefully selected quality partners. With growing sales and an award-winning brand, itsu is looking to open another 75 sites in the UK.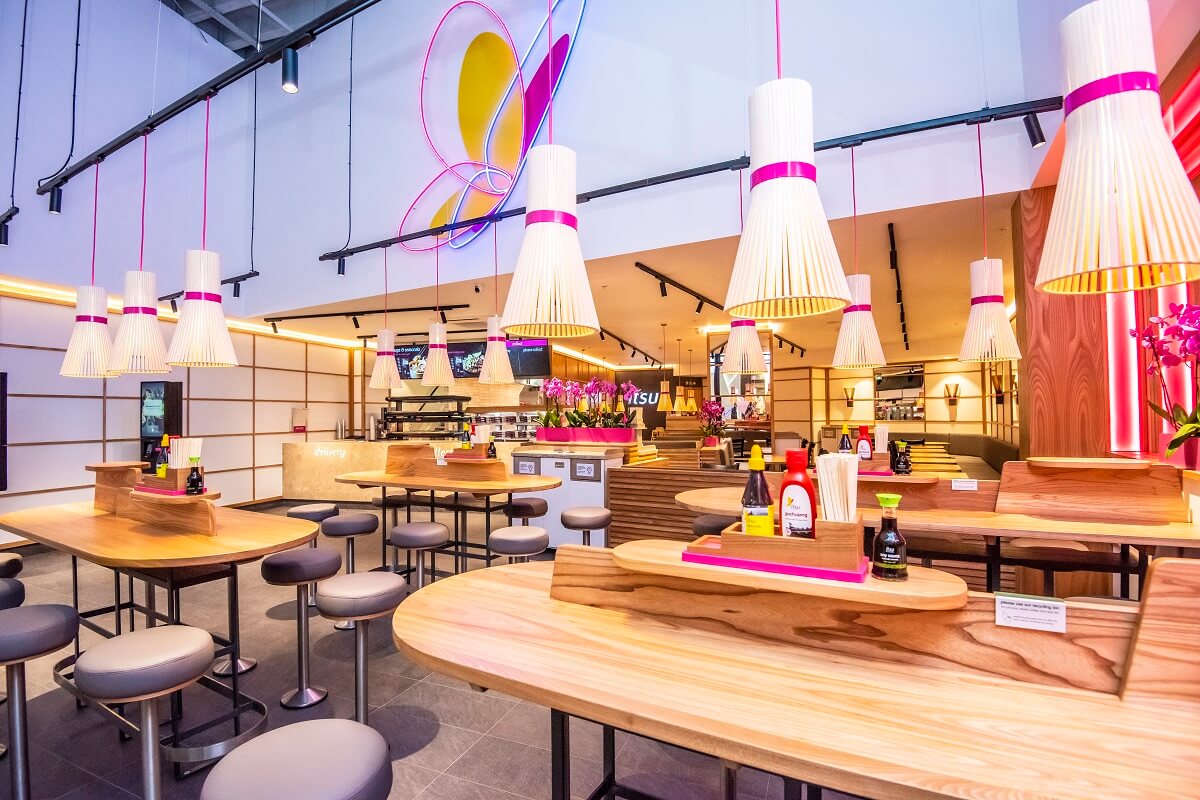 Our franchise model
itsu is uniquely placed being a healthy take-away and dine-in restaurant offering hot and cold food, day and night, [at lightning speed] with an average transaction value of just £9.50.
Unlike contemporary coffee, sandwich and salad places, itsu benefits from an evening business and home delivery, offering hot noodles, rice bowls and fresh sushi - in, out or online.
itsu combines a high number of transactions with a mid-market ATV, making it the perfect partnership model with high gross profit, simple operations, affordable capex and handsome return on capital.
We use only use steam to cook our food, there is no frying in any itsu, so we don't require commercial grade ventilation.This innovation allows us to thrive in sensitive areas like busy travel hubs, airports, shopping centres and prime office buildings. This dramatically reduces our capex and maintenance bills.
itsu joins famous fashion brands in locations such as Heathrow, Bicester Village, Westfield, Gatwick & Kings Road.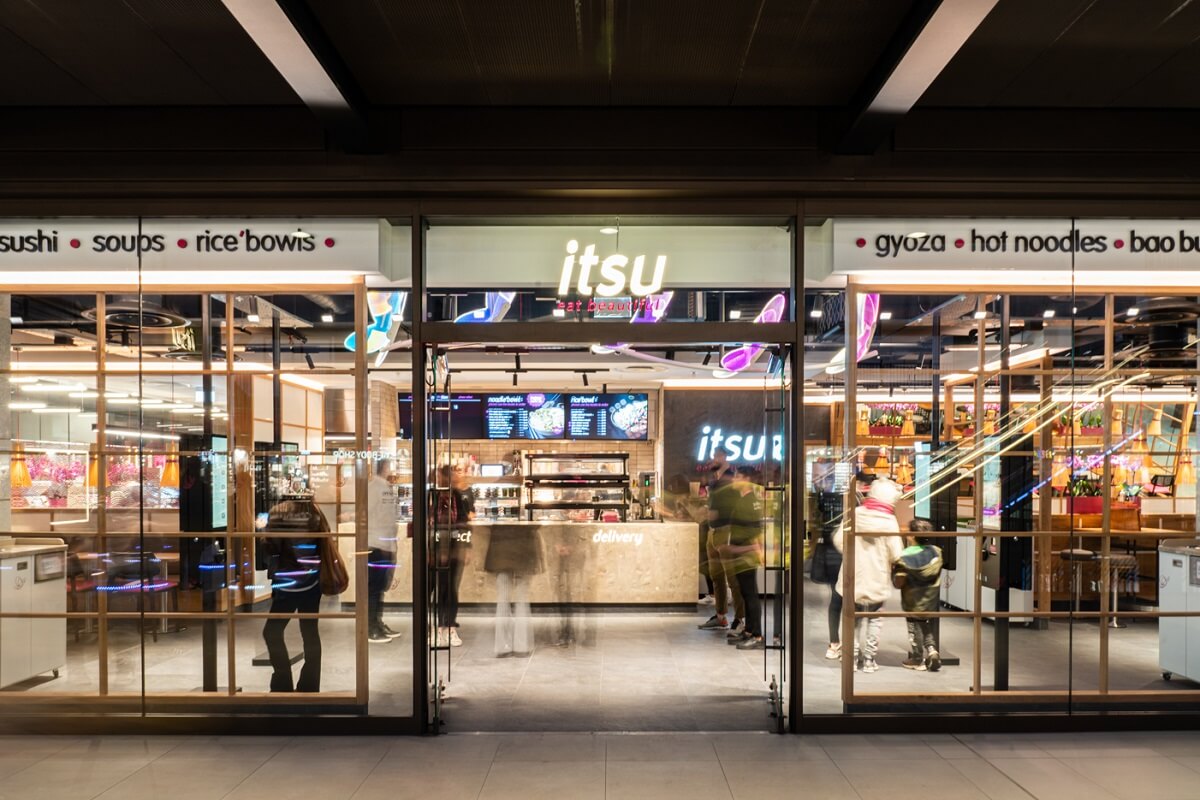 We offer two styles, one formula:
Cafe: Major travel hubs, shopping centres, high streets (400-4000sq.f)
Mon – Fri: Business districts, office centres and smaller formats (400-1800sq.f)
… generating strong gross profits
Weekly sales: £35K
Capex: £770K
The itsu formula guarantees simple, consistent, operational excellence, the result of 20 years of development. The company is now robust and ready to grow in new territories with carefully selected quality partners.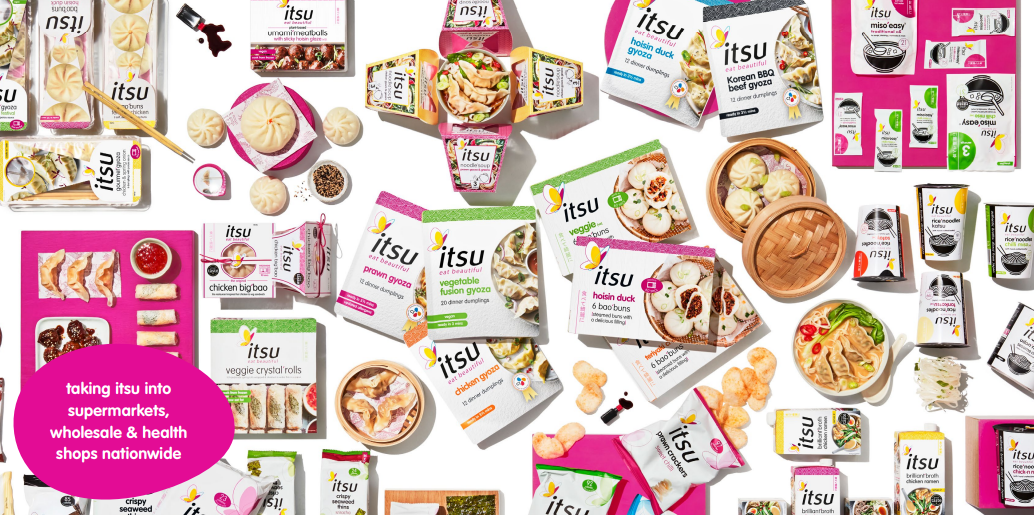 Itsu Grocery
In addition to our growing high street shops and restaurants we are building the fastest growing Asian-inspired grocery brand in the UK to support our restaurants.
itsu [grocery] creates restaurant-quality products that are new and different: butterfly light snacks, miso'easy, brilliant'broths, frozen gyoza and bao'buns, rice'noodle pots and more on the way.
itsu [grocery] has delivered exceptional growth year on year and achieved £45m of sales in 2022.
Ideal partner profile
Hospitality operator
Multi unit experience
Regional or national established infrastructure
Strong covenant and track record of easing finance
We also welcome interest from investor-backed groups with the above track record experience.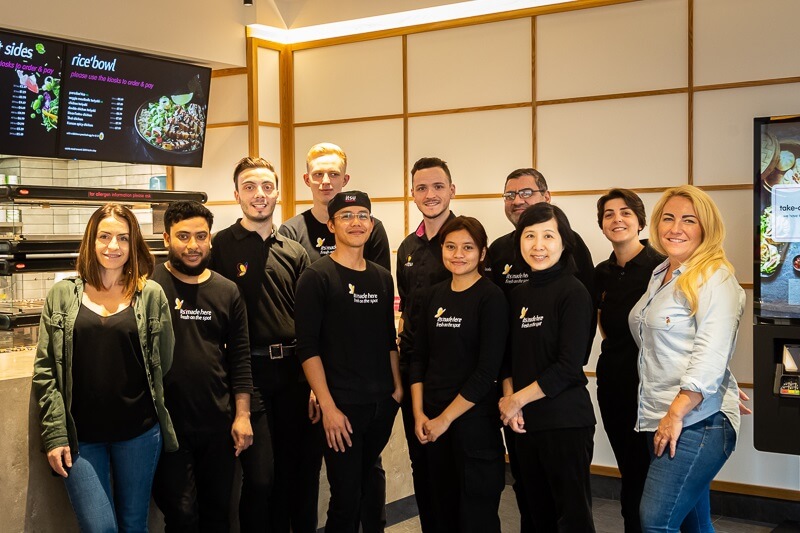 The 6 itsu disciplines
Deliver profit
itsu's margins are driven by design, not luck.
itsu's sales per square foot are amongst the highest in the business.
itsu's high gross profit margins are assured by efficiency, design, value & loyalty.
capex of £700k can deliver £2million of sales, can produce 50% gross profit & in some cases will pay back in less than one year.
Worship simplicity
itsu is simple by design which is infinitely superior to complex.
complexity destroys harmony which is fundamental to a successful fast food business.
itsu's design, menu, process and procedures revere efficiency, beauty & simplicity.
Be creative
itsu's dynamic and creative culture is a clear competitive advantage.
ensuring itsu has proud leaders and engaged staff requires constant creative focus.
our family trees, leadership structure and training are the result of 30 years experience
Innovation is key
itsu creates the type of fresh food [almost] nobody else does on the high street.
fresh Asian food is difficult to prepare and source; sushi rice is especially challenging.
we embrace contemporary technology and put the consumer in control.
Operational harmony
the main impediment to building a profitable fast food business is maintaining strict operational harmony.
itsu is an easy formula to apply and manage, compared to our competitors.
simplification drives everything we do. Robots are extensively used to provide consistency & quality
Eat beautiful
itsu creates light, healthy, Asian inspired goodness.
all of our dishes are freshly made in store. The majority of dishes are under 500 calories.
our menu is perfect for lunch & dinner with multiple price points: eat in, take away or via delivery.
1/3 of our menu is plant-based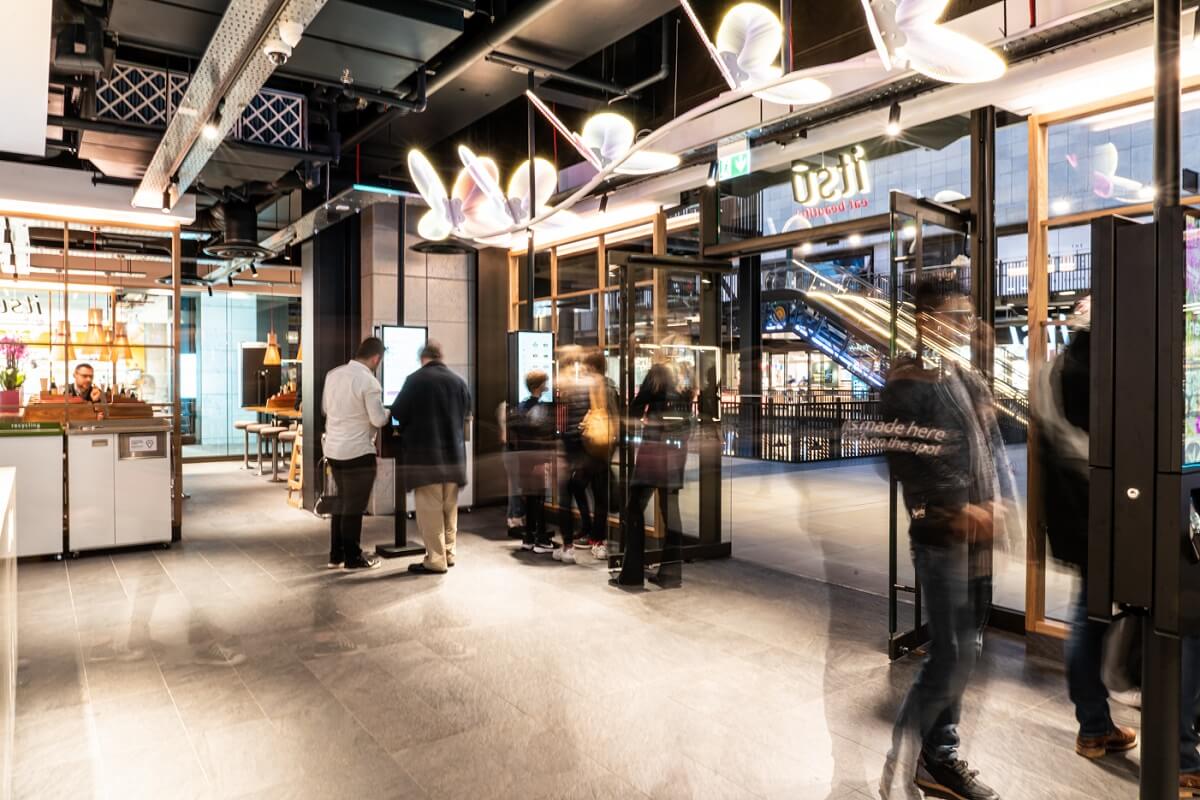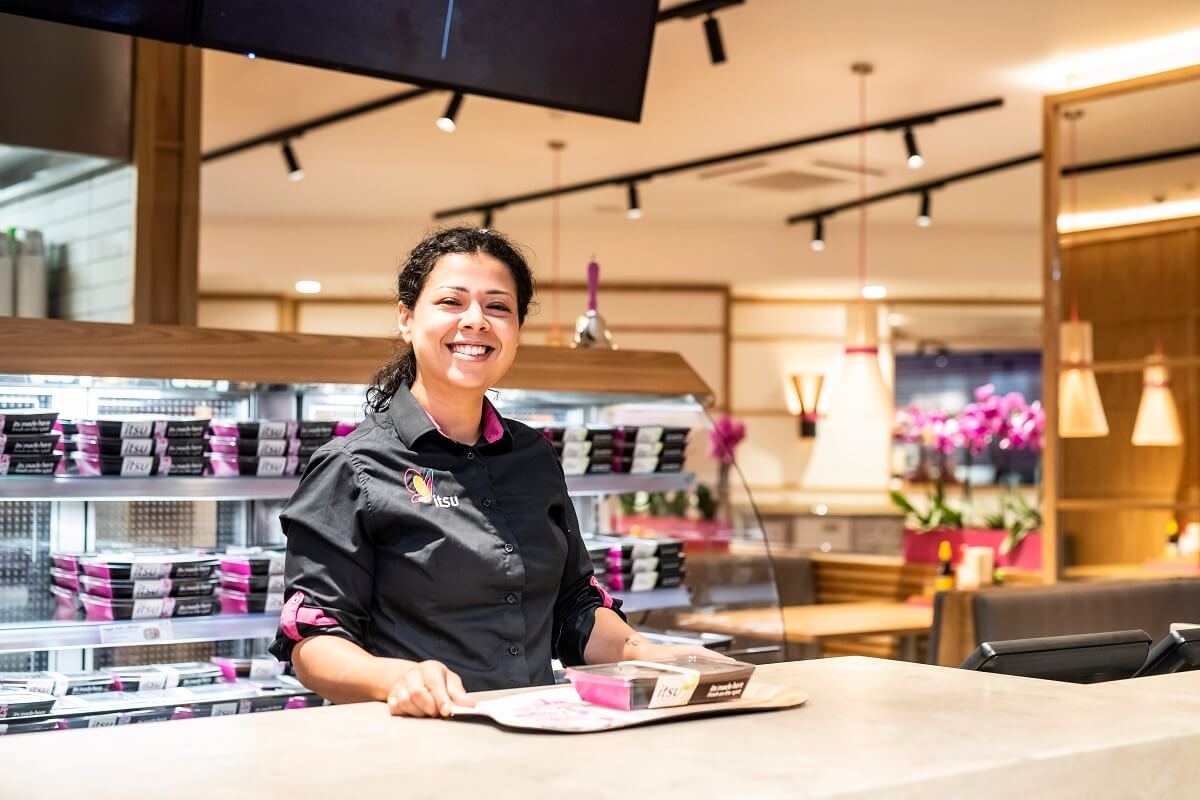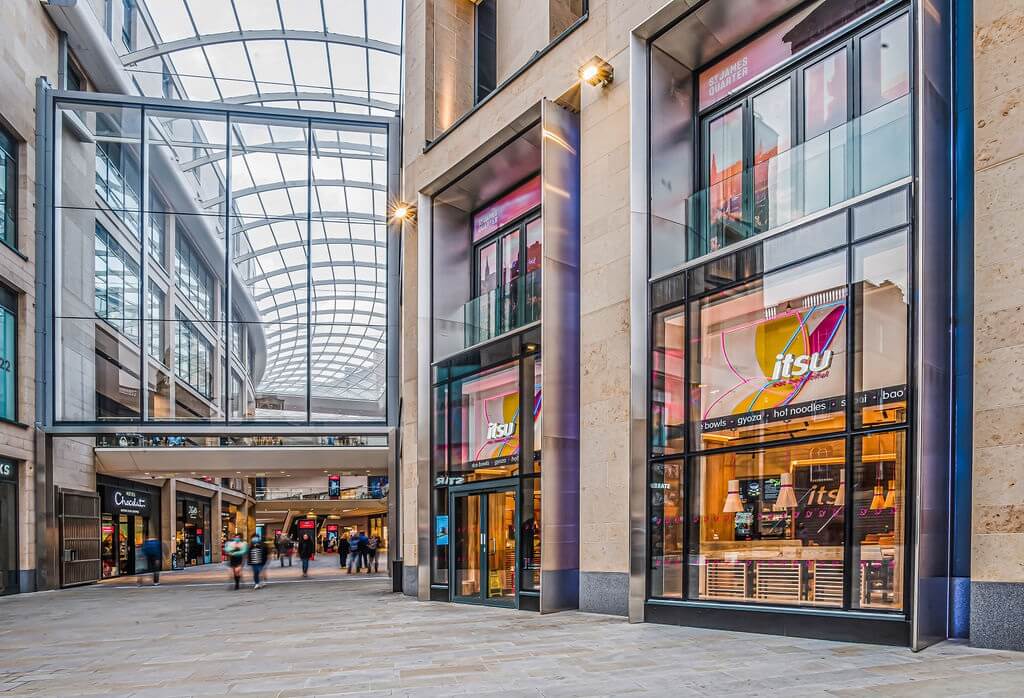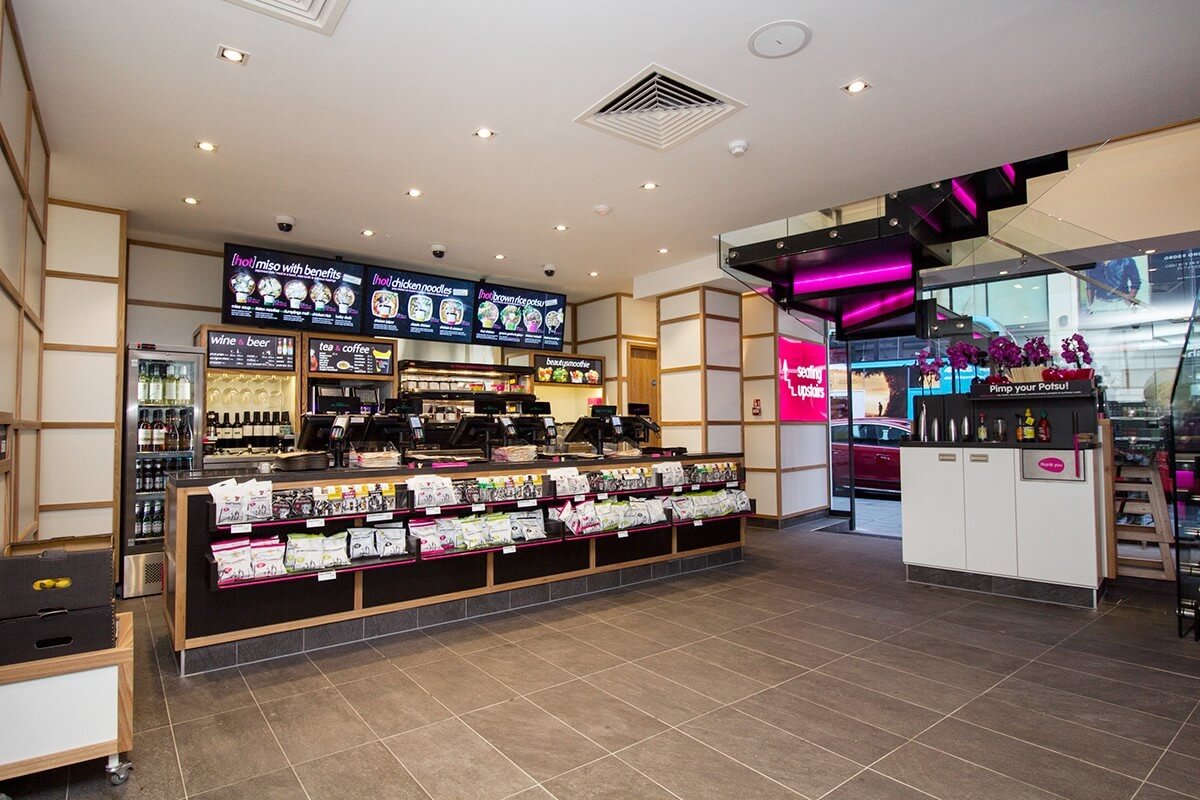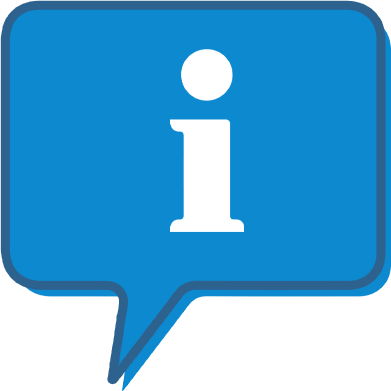 Interested and want to know more?
By clicking the link below, we can send you further information on this franchise opportunity and allow you to contact them direct with any questions.
This is FREE and non-obligatory; we never share or sell your personal information.