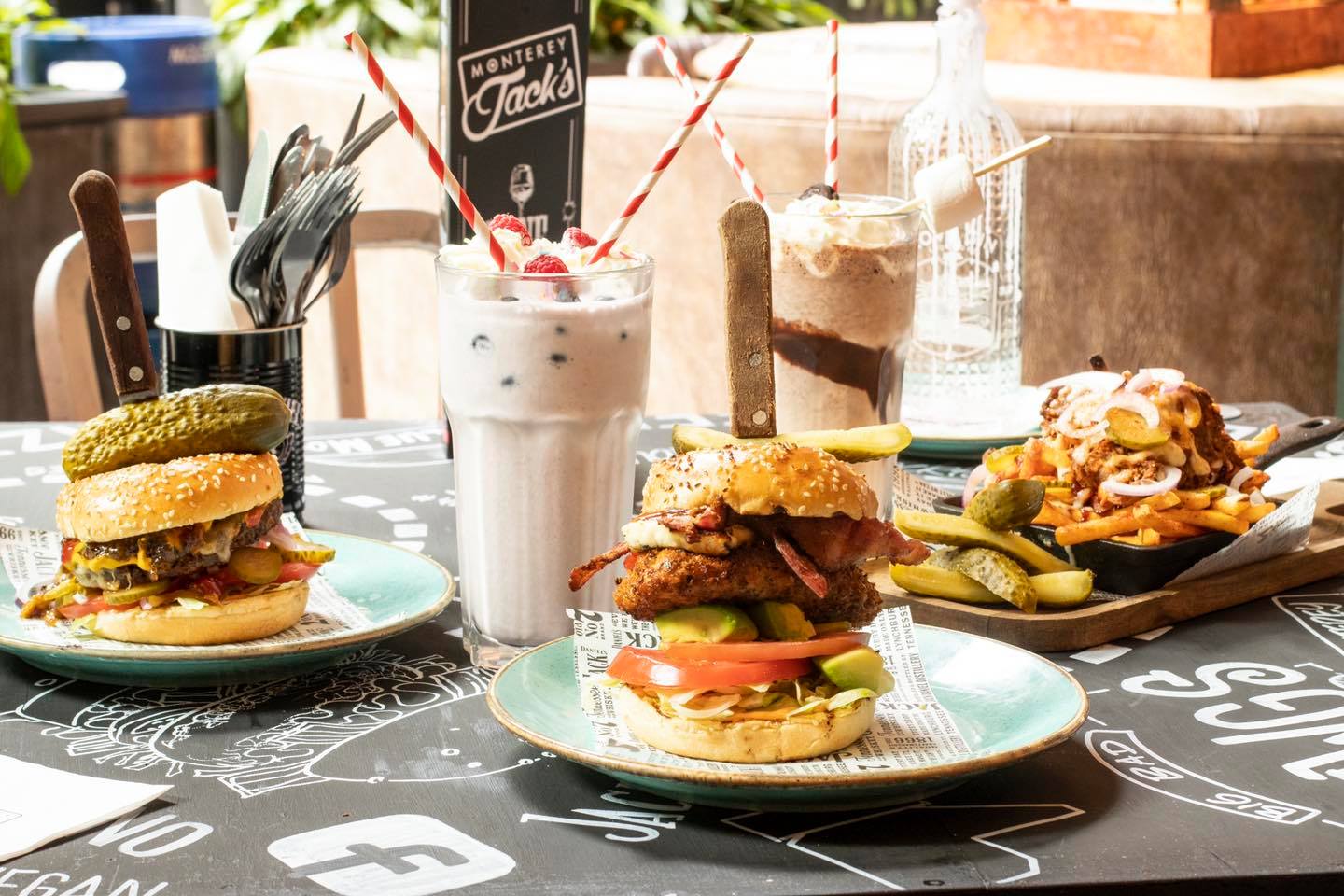 Monterey Jack's is an award-winning American-themed burger bar and restaurant serving top-quality food and drink at affordable prices.
Our menus offer an amazing selection of mouth-watering twists on everyone's favourite North American classics such as gourmet burgers (voted Scotland's best in 2019-21), gourmet dawgs, nachos, chicken, and pizzas, as well as an irresistible premium spirit fresh cocktails, shakes and sweet sundaes. We also offer nearly 20 different vegan burgers and puddings that can be free of everything but flavour!
Old West Waggon Wheels, Water Barrels, Horseshoes, Mounted Longhorns and Chunky Wood furniture give every Monterey Jacks a fun, welcoming, relaxing atmosphere where our guests make themselves at home. Our restaurants also have great outdoor dining and drinks facilities.
And we're green – sustainability at Monterey Jacks means 100% recyclable packaging.
Monterey Jack's is so much more than the sign above the door – it's a well-oiled, guest dazzling, hospitality express train perfected over many years and successfully replicated time and time again in carefully chosen locations. Our customers keep coming back as our culture never allows us to forget that this is all about them. It's their time, and whether it's to unwind after work, go BIG for a best friend's birthday or sit around a packed table with all the family, they know their local Monterey Jack's team won't let them down.
We also deliver the same restaurant quality food and drinks to customer's doors; order and pay online and we offer the choice of both collection and delivery service. We escalated our on-line sales for 6 regional branches during Covid, achieving revenues of £4m over the pandemic, showing that Monterey Jacks is already a sharp shooter in the battle for online sales.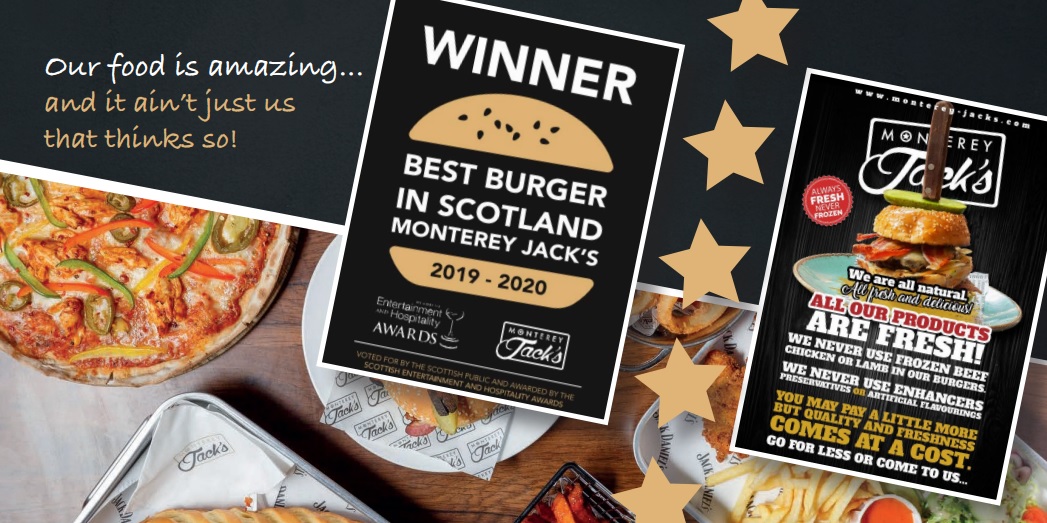 Monterey Jack's Franchise Opportunity
Monterey Jack's currently has restaurants in Scotland – Airdrie, Dunfermline, East Kilbride, Falkirk, Glasgow Central, Glasgow (The Fort), Hamilton, Perth and Stirling - Braehead Shopping Centre to open soon. We are now looking to expand our award-winning model across the UK.
We've opened 9 restaurants in 6 years ourselves so we are a brand that's on the way up with a proven business model and slick take away, collection and delivery options.
As one of the fastest growing bar and restaurant groups, we have developed outstanding trade links and deals in place to allow you to open your very own MJ's, benefitting from great discounts, outstanding marketing, methodology, training and all you would expect to make your own business a huge success.
Every restaurant has its own unique charm and personality, but the Monterey Jack's branding and theme is strong throughout. With seating for at least 250, you'll need a talented team and space for an efficient kitchen - all things we can talk about once you get in touch!
Suitable locations for your Monterey Jacks:
High Street
Retail Park
Shopping & Entertainment Centres
Many fantastic sites are now available across the UK – perhaps you already know of one in your area? Perhaps you have one but just can't find the right brand to get the best from it? Monterey Jack's offer a wide range of fit out options to work in the best locations of all shapes and sizes.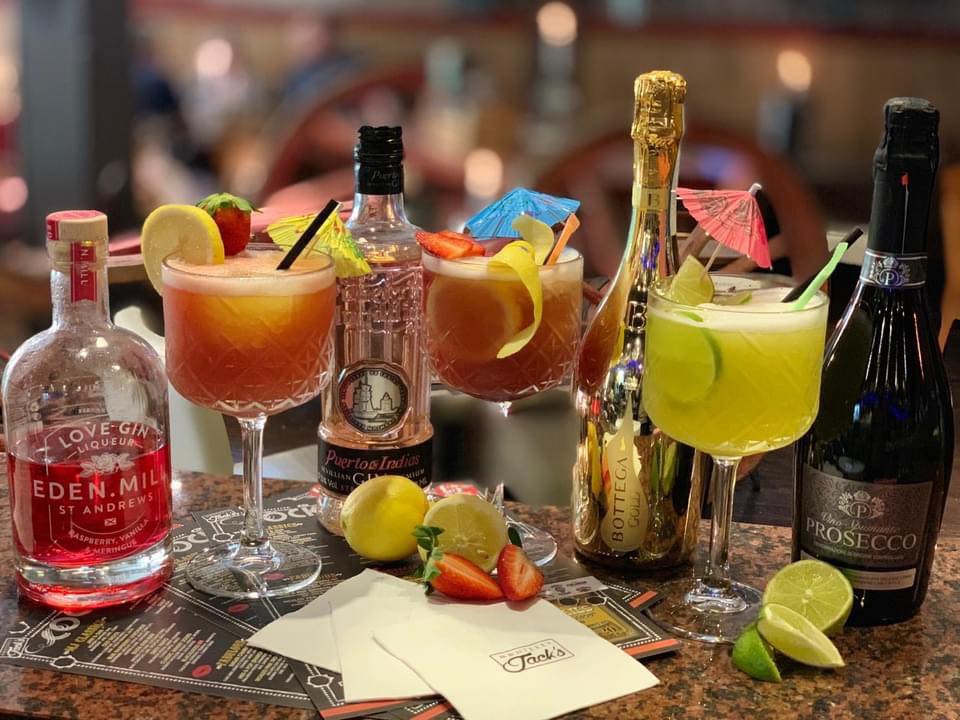 Ideal partners
Whether you're looking for an exciting new cocktail and burger bar franchise brand to add to your existing food service portfolio, or you have great sites with underperforming restaurants you'd like to replace, you've found the ideal business model in Monterey Jack's.
Building a Monterey Jack's takes commitment, skill and experience and we expect that our franchisees will likely be multi-unit restaurant operators with a clear track record of success.
We will also be looking for partners who share our dedication to customer service – we understand what keeps guests coming back for more, and we will expect you to share this passion.
Total costs will vary depending on size and location, however we will be looking for franchisees with liquid assets of £1M and the ambition to open at least 3 restaurants over an agreed time scale and in the right locations.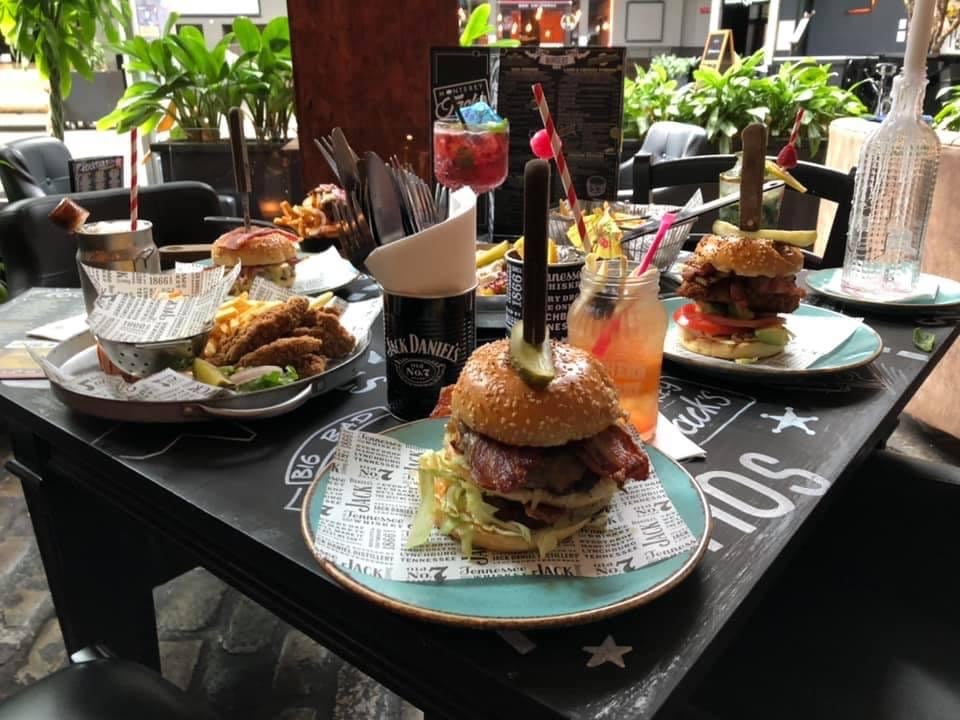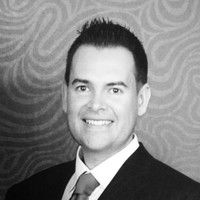 Interested in Monterey Jack's ?
Contact Steve Lampshire
Head of Franchise Recruitment
---
Click on the link below to receive further information on our franchise opportunity. You can also connect directly with us to ask any questions.
Request more info > or connect with Steve :


This is FREE and non-obligatory; we never share or sell your personal information.