A day in the life of a GoCruise and Travel franchise owner
---
Special Feature: A typical day with Martin Spence
Having worked with a major airline for many years, Martin Spence has been lucky enough to have travelled extensively for both business and pleasure. This, coupled with a personal interest in and many years experience of cruising, has given him first hand knowledge of many exciting destinations around the world. So, when he heard about the opportunity to become a cruise professional - running his own business with the support of GoCruise, it really was a no-brainer….
Q&A
Firstly, what is it that you love about cruising?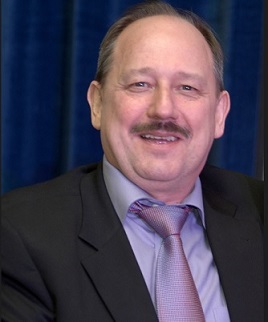 The freedom to do what you want and being delivered to a new port virtually every day, without moving hotels! There is also a camaraderie that does not exist in many other holiday experiences, this makes for a friendly atmosphere which greatly enhances your holiday. Cruising now offers so much choice that there is something for everyone, and the mixture of fine dining, quality entertainment, luxury accommodation and transporting you to unique and different places is pretty hard to beat!
Why did you choose Go Cruise? It was mainly because of the backing of a leading well known brand, 'Fred Olsen' but also because of the flexibility I was given to build and structure the business as I wished.
In what ways does your business offer a good work/life balance?
You can build the business to a level that matches your aspirations and can essentially work what hours you wish. It's important to remember however, that customers bring responsibilities and the bigger the business is, the more time is required to service the customer base.
How is your business flexible and how do you ensure it remains flexible?
The business is extremely flexible as you can shape it to fit your lifestyle. Ultimately it depends on what you want to achieve and how much you wish to earn. You can choose to work one hour a day or 18 hours a day, or anything in between! Every day can be different and a typical day depends upon both the size of the business and on your circumstances – i.e. how well you are doing at the time and therefore which aspects of the business your efforts are most focused on, be it growth or retention for example
What advice can you give for anyone considering franchising in this sector?
I would say - look at as many different options as possible; think about what you want to get from the business and what your ultimate goal is. Having the freedom to do things your way as I do, may not be possible with all companies offering similar opportunities within the sector. Get some financial advice as the first few years of building any business can be difficult.
What type of support do you receive from GoCruise head office?
As much or as little as I like! They are a friendly and professional team that really want every franchisee to succeed and will give genuine and dedicated support to anyone wanting to build their business. This could be training, marketing, financial, sales or events – they are always at the end of the phone should I need anything from them.
Special Feature: A Day in the Life of…
As GoCruise Franchisee, Martin Spence is in the enviable position of being able to combine his enthusiasm for travel with his own business, working from home in Farnborough. We asked him to describe a typical day…
7.00am
Starting the day with breakfast, I have a look through my emails and start to prioritise my tasks for the day
8.00am – 10.00am
This time is spent processing new bookings that have come in over the last 24 hours. These could be for a river cruise or ocean cruise and I am increasingly receiving bookings for families and singles as well as your more traditional cruise customer
9.00am – 18.00pm
Throughout the day I will respond to phone and email queries and requests for quotes. This includes giving advice and recommendations based on my own knowledge of the industry and I spend a lot of time matching my customers to the right cruises. I will often offer bespoke packages to ensure that they get exactly what they want from their holiday. A large part of my day is then spent actioning additional requests and quotes
13.00pm-14.30pm
Lunch! I often conduct 'working lunches' with potential marketing partners from my local area or to visit prospective clients personally – it's great to get out and about to talk about cruising whenever I can! Having the GoCruise software installed on my laptop too, makes this a lot easier, as I don't need to stay in the office to access information or quotes.
15.00-18.00pm
Generally, the afternoon is the time I would get an opportunity to review my business targets and analyse marketing activity. I may also pick up the phone and have a chat to head office at this time too, to talk about upcoming marketing plans.
18.00pm onwards
If there is a networking or business event going on in Farnborough or nearby, I will try to make it down there and show my face. Another opportunity to talk about cruising is always welcome!