Scottish Capital attracts Popstars Academy franchise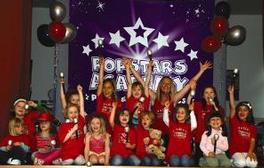 The Popstars Academy has arrived in Edinburgh. The Dance Classes, Parties and Workshops have been well received across the capital with Dance Academies open in Cramond, Inverleith, Morningside, Ravelston with further openings planned.
Franchisee, Annwen Bridgland, has successfully marketed across the capital with flyers incorporating vouchers and will be running Popstar Dance Workshops in Cramond next month. In addition she has secured Workshops working with excel sports.