Established over 40 years ago, Poppies was the UK's first domestic cleaning service franchise.
We provide an affordable way to build a lucrative domestic cleaning management franchise requiring a low capital outlay with a high potential upside.
89% of our franchisees have been with us for over 10 years (some have celebrated over 25 years!) which demonstrates the longevity of our successful model. We are also a serial franchisor recognised in the top 100 Franchises by Elite Franchises.
Whilst Poppies have been at the forefront of the UK's quality domestic cleaning industry for over 40 years, you won't find anything old-fashioned about the Poppies business model! Poppies' technology, systems and processes make this a business that's simple to operate and control. The Poppies bespoke business management system minimises your admin and lets you focus on what's important: stellar service and stellar growth.
We believe that our franchisees deserve the best in marketing plans, fast growth opportunities, training and infrastructure to almost guarantee success when our proven way is followed.
The Poppies Experience is designed to provide clients with a service that beats the competition every single time! Make a difference in your clients lives and yours. Gain a sense of achievement like no other as you take control of your future with a Poppies franchise.
Zero Risk Guarantee
In every business transaction, there's a risk involved. 99% of the time, it's the person or business that buys the service that takes on the risk, this means YOU! That's why we created our unique ZERO risk guarantee.
Poppies is so confident that if you pass our application process, you will become a super-successful franchisee that we offer a UNIQUE guarantee.
*If you don't generate more than £100k in your first 18 months, we will buy back your franchise for the same price you paid – THE ONLY CONDITION to this guarantee is that you must adhere to OUR PROVEN FAST GROWTH MARKETING PLAN.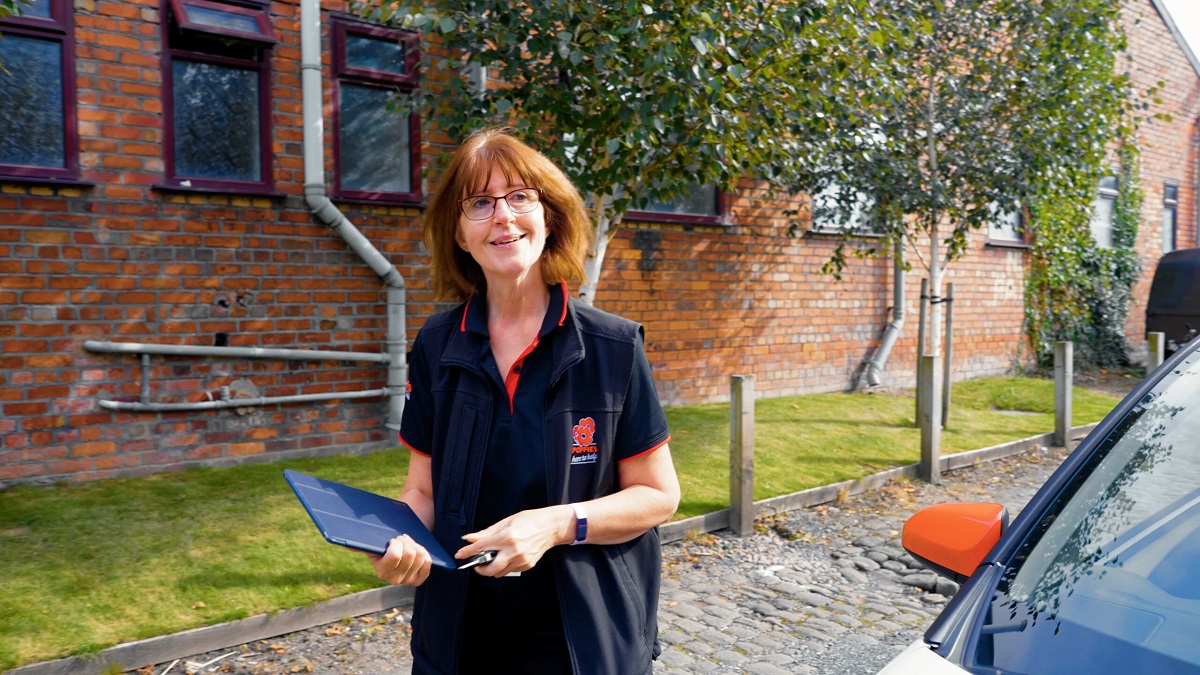 The role of a Poppies franchisee
As a management franchisee, you will employ staff to provide cleaning service within your local community, which means you are free to focus on growing a successful business. Poppies will share with you their extensive inside knowledge about recruitment in the industry, which has been built up over many decades.
Most customers are regular users of the service either weekly or fortnightly and this generates positive reliable cash flow with a very high level of client retention.
Our franchisees are business managers and managing all areas of the business means that a day is never dull but if you are looking for a proven business that can offer a better work life balance and a good income, Poppies could be the right franchise for you.
"Poppies has given me the flexibility and security that was missing from my previous career. It's certainly brought a breath of fresh air, right from the very moment I took over the business in August 2013. Poppies has offered me the safety blanket of having a specific model to follow, whilst injecting my own flair and personality into the service - it's grown into a business that I'm proud of." Katie and Lee – Chester Franchisees
What to expect
Freedom, flexibility and the opportunity for phenomenal financial rewards are what you can expect as a Poppies business owner.
Poppies will let you into our trade secrets, support you with generating clients, marketing and operations, and mentor you to become a confident Poppies Franchisee.
Once established, you will have the potential to build a lucrative cleaning business which can generate:

Note: the above figures are based on 2019 financials for the top 20% of franchisees who have their own management team.
Within 10 years, it is possible you could grow and sell your business and make over £1m in profit in that time. Full insight into the financials of the franchise will be shared with serious potential franchisees as part of their research into the business opportunity.
But for many people, time is every bit as valuable as money – and running your own business gives you the freedom to create a fantastic work-life balance.
"It's fantastic to be a part of a franchise that's solely driven by helping franchisees build a successful and in-demand service to our communities," Emma – Stockport Franchisee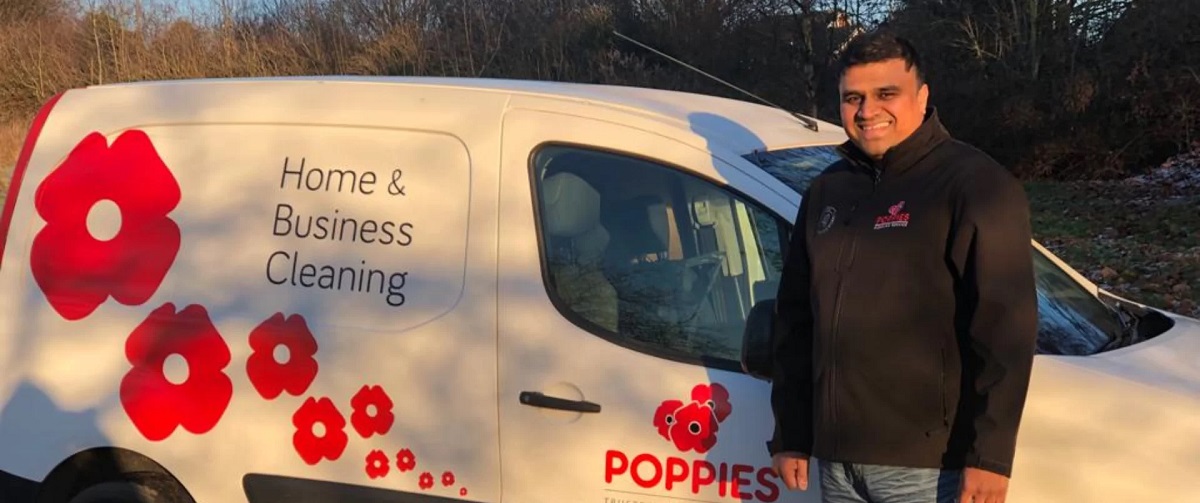 Cost of the franchise
The full investment is £23,000 and includes the cost of the Poppies franchise fee, starter package and training, launch marketing budget and working capital.
For this, you will receive your own exclusive territory and the opportunity to build your own highly rewarding profitable business.
Ideal partners
The primary role of a Poppies franchisee is to build and maintain great relationships with both customers and staff. The ability to get on with people and enjoy providing help to other people's lives is one of the cores skills Poppies is looking for in their franchisees. The skills around cleaning they can teach; but the understanding of how to create happy clients is something that is invaluable.
We look for the following in a Poppies franchisee:
A great communicator
Business-minded
Methodical and motivated
Proud and personable
Willing to reinvest to grow your business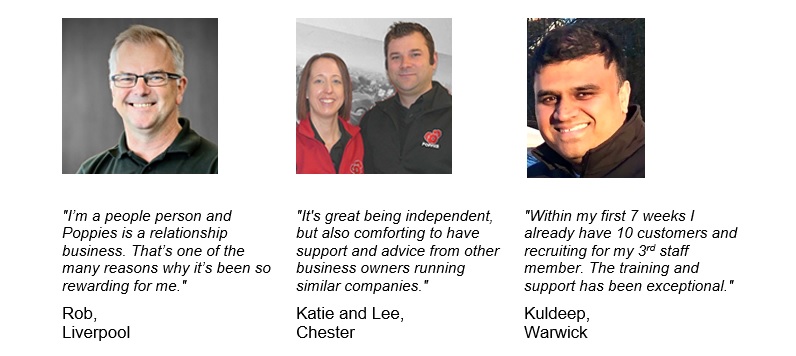 How we train and support you
You can have your own Poppies Domestic Cleaning Franchise either by setting one up in a new territory or by buying one that's already established. Either way, Chris and his team will mentor and guide you on following the proven business model. Poppies provide everything you need to start and run your Poppies business.
Our Franchisee Induction Training consists of:
10 hour remote training, allowing for training to commence while business foundations are being set up
1 day classroom training
4 day practical training within an established branch
Onsite launch day support
3 months of mentoring sessions
Ongoing Support and Training:
Monthly business review meetings
The support and camaraderie of the Poppies franchise network, benefiting from cleaning industry knowledge totaling several hundreds of years!
Ongoing support and additional training from head office team
Poppies will let you into our trade secrets, support you with generating clients, marketing and operations, and mentor you to become a confident Poppies Franchisee.
By joining our Poppies family, you will be surrounded by experienced people, many having spent several decades in the domestic cleaning franchise, having followed the same model you will use. You will be joining a successful business built upon trust and integrity.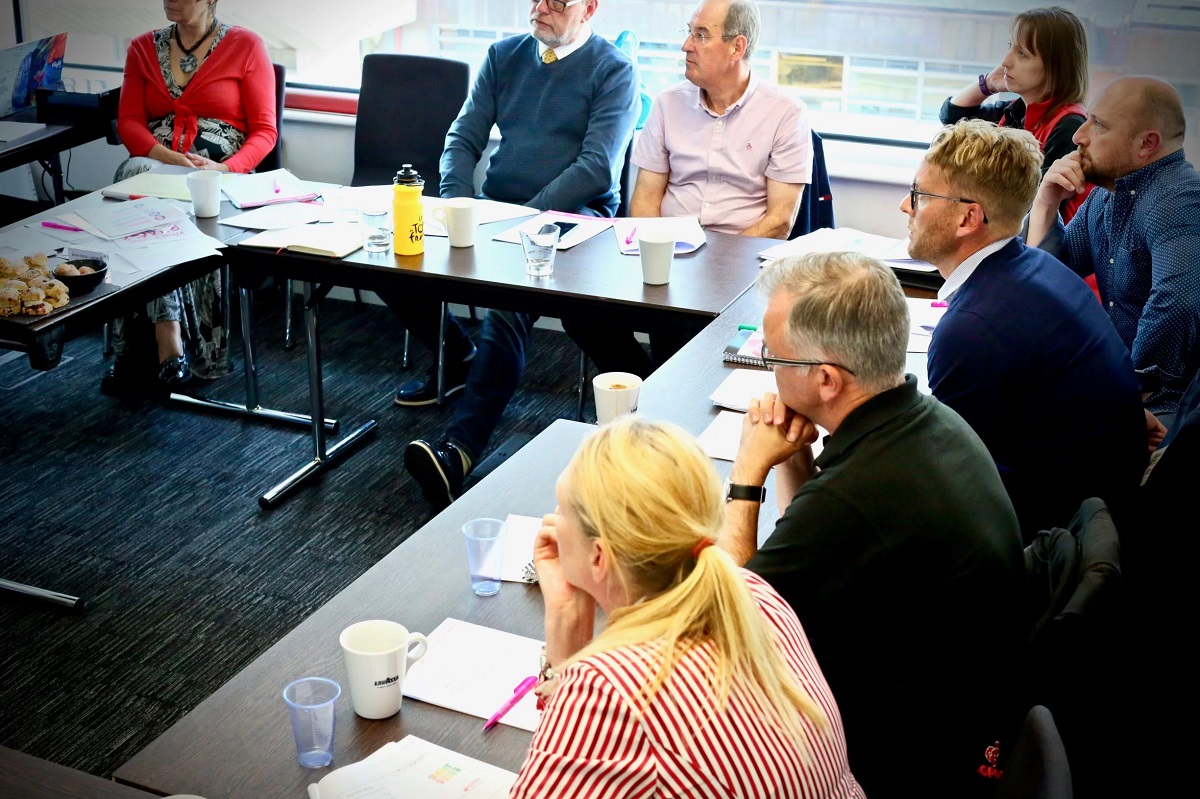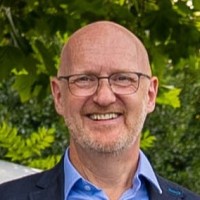 Interested in Poppies?
Contact Chris Wootton
For an insight into the Poppies opportunity...
---
Click on the link below to receive further information on our franchise opportunity. You can also connect directly with us to ask any questions.
This is FREE and non-obligatory; we never share or sell your personal information.