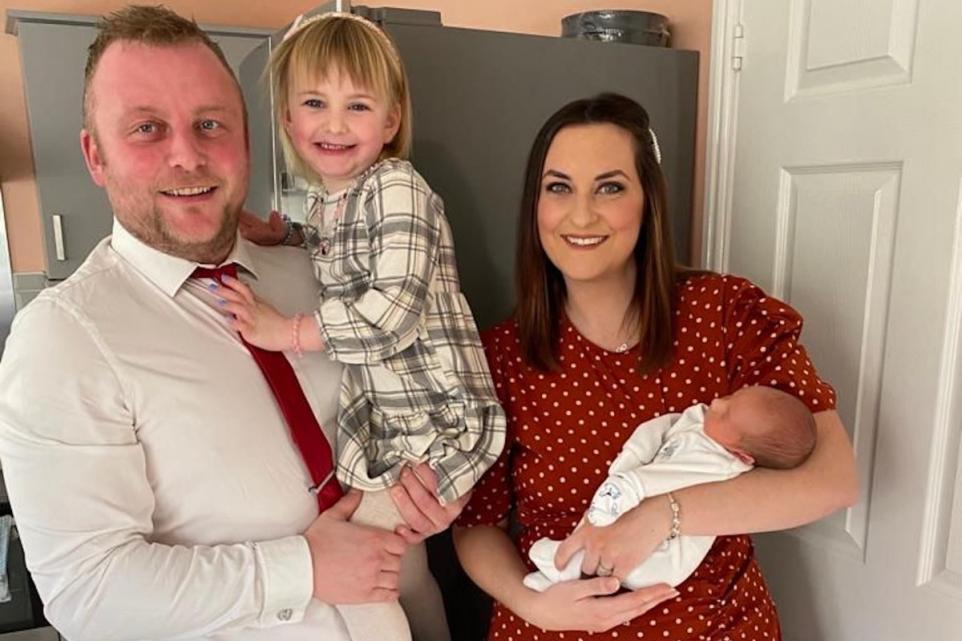 Joanne Reid, mum of two from East Lothian, Scotland, has put her caring nature into practice by launching her baby development franchise, Bloom Baby Classes. As a flagship location north of the border, Joanne is looking forward to bringing her passion for baby care and wellbeing to parents living in her own community. Following the sad passing of her son Oran late last year, Joanne hopes to bring care to thousands of parents across the county as she launches next month.
Last summer, Joanne, 29, was faced with the devastating news that, due to complications in pregnancy, one of the twin boys she was due to give birth to in December wouldn't make it. But with Oran's twin brother, Parker, still progressing as he should, Joanne had no choice but to terminate Oran and wait until both boys were delivered naturally. At 35 weeks pregnant, and still grieving the loss of her little boy, Joanne was rushed into hospital having suffered a major haemorrhage – within minutes, she was rushed into theatre for an emergency caesarean section. Both mum and baby's lives were hanging in the balance, and her husband, John, was told to prepare for the worst. But Joanne was determined to be with her boys and, despite a long and complicated recovery, is still here to tell the tale.
"I'm keen to share my story because pregnancy isn't always straightforward or without risk," explained Joanne. "Going through the loss of Oran and then such a traumatic birth was the worst thing that has ever happened to me, but I was determined to fight through it. I've worked in the medical field for the last decade – at the same hospital that I gave birth in - as a Clinical Support Worker, which I love, but it's very demanding and the hours are long. Bringing Parker into the world made me question the direction my life is heading in. I want to spend more time with my husband, my little girl Mila and now Parker. I also want to honour Oran in any way I can – Bloom Baby Classes gives me an outlet to do just that, and I can't wait to get started."
Joanne will welcome parents from across East Lothian to taster sessions from 21st July before launching officially when the new term starts on 17th August. Victoria Jennings, the founder of Bloom Baby Classes, was excited to welcome Joanne to the latest new franchisee training week in May.
"Joanne is such an inspiration. To witness the confidence and resilience she demonstrates makes her the perfect fit for Bloom Baby Classes. Her dedication to ensuring all parents, no matter their birth experience or parenting outlook, feel supported and valued is something we really look for in a franchisee. I know she is going to get so much from being a part of our network, and I can't wait to see how far she takes her business," said Victoria.