New Regional Development Manager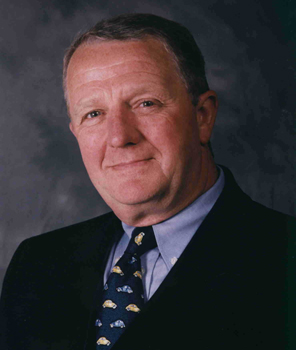 Leading Healthcare Franchisor Carewatch Care Services, have added a franchisee to their Regional Management team. Tony Price, is the Regional Development Manager (Scotland) but has also been the franchisee for Carewatch (Grampian) for the last 5 years.
Tony was a Logistics Supervisor in the oil industry before becoming a Carewatch franchisee. He found out about Carewatch from the franchise press and had wanted to start his own business for sometime. The Carewatch franchise ''struck a chord''. Tony was attracted to the concept of caring for people in the community, as he had experienced trying to find care for a relative and could relate to the requirements.
Tony was the first Scottish franchisee for Carewatch, and there are now 10 franchised businesses in Scotland. Tony comments; '' The franchise concept attracted me as I liked the corporate comfort and a reference point to start a business with, because I had worked in a large organisation as an employee it would have felt very lonely starting something from scratch.''
Tony adds ''I recognised in myself which type of franchise I wanted to be involved with and that was a management franchise. At Carewatch you are employing people to provide the care service and therefore you do not need a care background. The main skill that I perceive Carewatch franchisees need is people management. You have to be able to manage and enjoy working with a large team of people and this is something potential franchisees need to bring to the Carewatch business while they provide the knowledge of the care market and care systems.''
Tony is now the Regional Development Manager to the Scottish franchisees, the reason he took on this role was because he felt; that he had learnt a lot about the business in the last 5 years, particularly business development and has the expertise which he would like to pass on. 'Why should new franchisee all have to 'graze their knees', when someone has already done it?'
Tony and Carewatch also recognised that Scotland has different requirements to England and the Carewatch franchisees needed someone as a support contact who understood the area. Tony is enjoying the role very much and anticipates the input of Nestor Healthcare Group plc will benefit his role as RDM and further enhance his business in Carewatch (Grampian).
Would Tony do it again? ''Well, yes. It has been hard work, but there are no get rich quick schemes. But if you face the challenges and organise yourself you can achieve a great deal, both professionally and personally from a Carewatch franchise.''