Lucrative future with WPA Healthcare franchise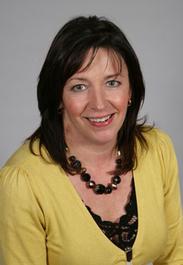 Wendy Pake has built a lucrative career as a franchisee with
WPA
Healthcare – and the company is looking for more like her.
'I had to find a way to provide for my two children quickly,' says Wendy, from Edinburgh. 'The WPA opportunity attracted me. I had no medical or sales background but I knew I was good with people and felt I could sell.'
Wendy took the training course and within a year business took off.
'Once I had sourced my first customers they referred me to others and pretty soon I had a sports car and was paying off my mortgage early,' says Wendy.
Franchisees with ethical, not-for-profit company WPA sell medical insurance to companies and individuals, working from home or an office.
'It helps that we use a gentle approach,' says Wendy. 'I earn far more than most women I know, and as a self-employed company representative I can fit my work around the family.'
She says: 'Health insurance sounds like a man's world, but it's not. I think women are especially suited to it. Some customers feel more comfortable giving their medical history to a woman.'
Berkeley Harris, Director of the Franchise Team at WPA, says: 'Many women posses the empathy and communications skills that help build trust with customers. This also contributes towards long-term customer relationships.'
The £7,500 franchise fee covers training, a two year mentor programme, and ongoing support from the company. A returnable £2,500 'fidelity bond' is also payable.
First published in The Daily Mail August 2010