Little Dessert Shop Franchise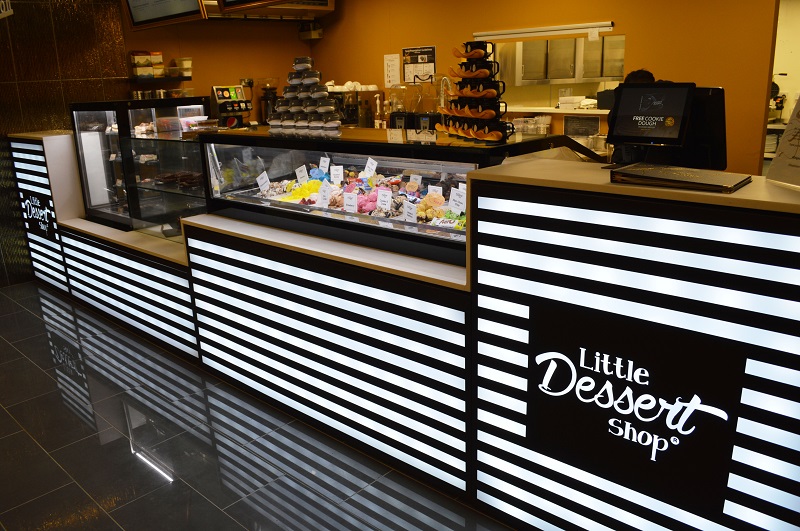 Discover the award winning Little Dessert Shop franchise and embark on a journey of pure indulgence
When it comes to choosing a dessert extravagance our ethos is simple…to create a unique and heavenly experience, something special, something extraordinary, sweet superiority.
Founded in 2014, independently run and family-owned, the Little Dessert Shop is the original dessert destination. Born out of a love for fine foods, in particular the mouth-watering taste of amazingly alluring ambrosia, we wanted to take the unassuming dessert and turn it into a creative masterpiece for all to enjoy.
Using only the finest ingredients, our enticing menus offer an irresistible choice of cakes, crepes, waffles and cookie dough, fondue, sundaes and over forty flavours of ice cream, gelatos and sorbets.
The Little Dessert Shop is continually evolving - crafting new creations, a 'create your own' portfolio, seasoned limited-edition menus and the original concept of 'indulgence delivered to your door' with our home delivery service.
The Little Dessert Shop franchise is a fantastic business model that is robust and profitable. We continue to develop it in line with new trends and opportunities and so if you are interested in a franchise that is fresh and exciting, and constantly evolving, we would love to hear from you.
Request our free and non-obligatory franchise prospectus to find out more...
Our franchise opportunity
Little Dessert Shop is an exciting alternative business model to an already saturated coffee and fast food market. Desserts are new and so we are creating a unique opportunity for the UK franchise market which is supported by a proven success story.
Little Dessert Shop offers an attractive return on investment, a strong online presence with support from a central head office and stock distribution centre. Our store concept will cater for any market and all age groups.
There are 3 models to choose from depending on location, store premises and footfall: kiosk, a café and a restaurant.
The start-up cost varies based upon the model chosen; typically, a kiosk model from £87,995 and a restaurant model will start from £159,995. HSBC and Lloyds can fund up to 70% (dependent on personal circumstances).
This includes the initial franchise fee that covers the following areas: right to use the brand name, a comprehensive support package, assistance with shop fitting, initial induction training, onsite opening support, marketing and promotional launch and materials, online web presence, exclusive territory, copy of franchise operations manual and a franchise agreement with a right to renew at end of term.
If this sounds like you, why not request our free and non-obligatory franchise prospectus to find out more.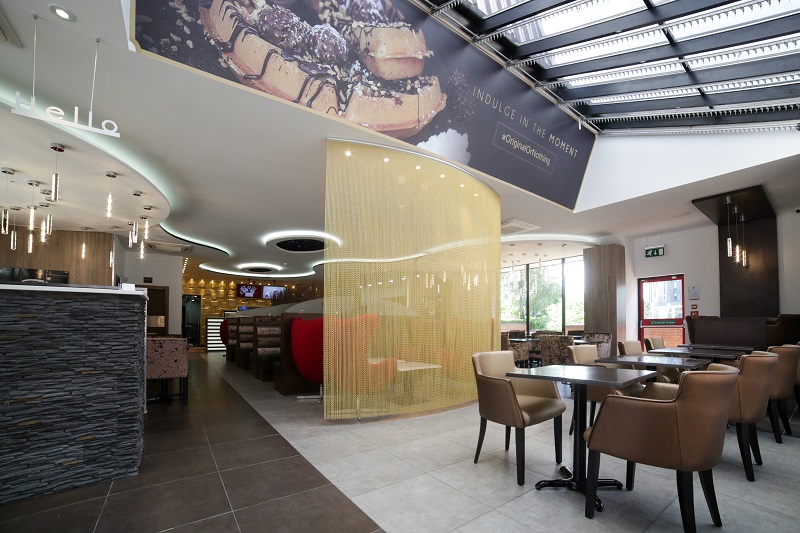 Training and support
The initial training support package will help franchisees hire and train the staff members and then the store manager will be trained on an ongoing basis.
This is reinforced with the store operations manual and other literature published by head office. There are also training sessions held at various stores depending on the stores locality. The area manager is on call to support the store on a day-to-day basis.
Who makes an ideal franchisee?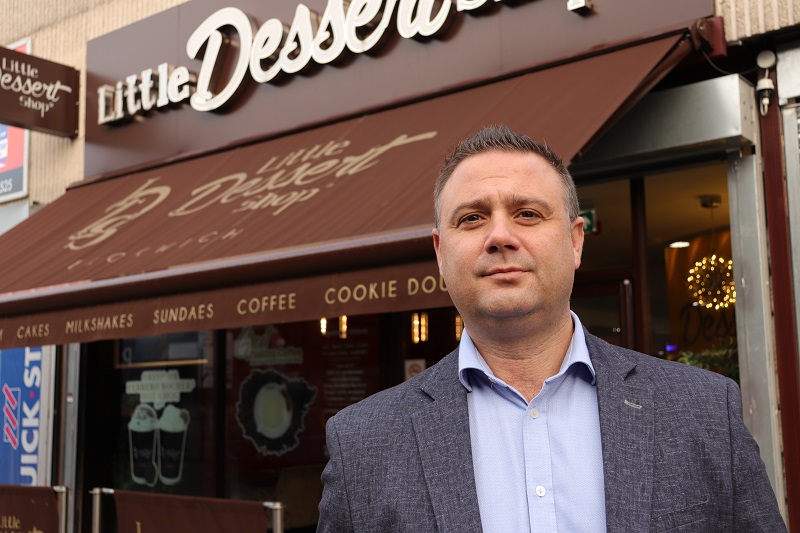 "Every day as a Little Dessert franchise owner is totally different. I meet people from all walks of life, and the store is always buzzing from opening to closing. Desserts are everyone's favourite from young children to the older generation. But that does not mean its all fun and games. It is hard work but now that I have the right staff in place I am looking to open another store."
Darren Sambrooks, Dudley franchisee
Little Dessert Shop is searching for those who share a passion for an experience like no other. Those who have the capacity to work hard, possess a commitment and passion for sales growth and have the people skills required to run a fast-paced customer service driven environment.
Little Dessert Shop will provide you with all the training and tools to be successful, but be ready for hard work and long hours. But also, be prepared for great financial rewards, happy customers and a business asset that grows in value.
As a Little Dessert Shop franchise owner you will be part of the brand that focuses on customer service and innovation, while being able to benefit from the buying power and customer loyalty of a chain.
| | |
| --- | --- |
| Minimum Personal Investment: | £31,700 |
| Minimum Total Investment: | £ 87,995 |
| BFA Relationship: | Provisional list |
| Franchise Type: | Retail |
| Industry: | Cafe and Coffee |
Little Dessert Shop is not currently a featured franchise on whichfranchise.com. Below are more UK based Coffee franchises currently featured on whichfranchise.com. Click on a logo to view more info on that franchise. Including the latest news, franchisee case studies, videos and detailed info on the operation of the franchise.

--->