Date Updated: 09-August-2017
Moneypenny supplier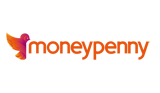 Request Details

Moneypenny looks after telephone calls for businesses of all shapes and sizes – from sole traders right up to multinational corporations. We give you one person, or a whole team, who gets to know you, your clients and how you run your business. Based in Wrexham, North Wales, Moneypenny's striking 91,000 sq ft 'dreamland' office boasts a treehouse meeting room, a village pub and spectacular countryside views.
Moneypenny is proud to have won the Queen's Award for Enterprise and has been recognised in The Sunday Times '100 Best Companies to Work For' five times, including a top 5 listing in 2015 and 2017.
Franchise specific services

Franchises looking to cut switchboard costs and improve client service levels choose Moneypenny. Over 8,500 businesses benefit from our mix of extraordinary people and groundbreaking technology to answer calls exactly as if based in their office. Your Moneypenny Receptionists will just provide support for the calls your own team can't get to – you choose.
Your Moneypenny Receptionist will allow you to get on with what you do best, working without distractions and ensuring you never miss another opportunity again.
The key benefits:
Gain a key insight into the times your business needs support
Extend virtual opening hours, 24/7 if required
Deliver outstanding service
Capture every inbound lead promptly and professionally
As a BFA member, you are entitled to a two-week free trial with Moneypenny along with ongoing preferential rates.
Client testimonial
Jackson Fire & Security branch directors were often out on the road, which meant it wasn't always possible to answer every call. Since launching as a franchisor in 2014, the company realised something had to change. Committed to offering its franchisees a complete package, Jackson Fire & Security turned to Moneypenny to support franchises with telephone answering, without the associated HR overheads.
"We were instantly blown away by Moneypenny's reputation, and take our franchisees to Moneypenny's impressive HQ as part of the set-up process. They also meet their dedicated Moneypenny PA, Alison, and her small team," explains Rachel Evans, Marketing Manager at Jackson Fire & Security. Franchisees are assured that every lead from servicing to operations will be captured professionally. "Moneypenny offers a completely bespoke service and the transition has been very streamlined since the beginning," adds Rachel.
Franchisees are now confident they capture every opportunity and deliver a fantastic first impression. "We had really high expectations of the service and the Moneypenny team has certainly delivered what they promised," continues Rachel. "The positive and friendly working environment at Moneypenny has a huge impact on how our PA answers our calls and we couldn't be happier," concludes Rachel.
To find out more about how we can help your franchise business, please fill in the form below