Date Updated: 20-September-2016
Atlas Mapping supplier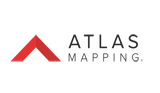 Request Details

Altas Mapping
Atlas Mapping work with geography and demographics to help businesses identify the true market opportunities that exist to them.
For the franchise industry we work with franchisors to help them set optimal and realistic territories. This is done by carrying out a geographic analysis of any existing trade areas and basing future territories on this past performance.
What Altas Mapping offers
By looking at how far customers are willing to travel or whereabouts your business has expanded to, we can estimate the composition of the market you operate within.
Using this information we can plan out a network of territories where each contains enough commercial opportunity to be successful and is also appropriately shaped to be serviceable.
Alongside our project work we have built a web based mapping system called My Franchise Atlas. It overlays key data on a Google Map such as territory boundaries and demographic statistics providing our users incredible visualisation of their networks and market. With extremely simple tools for building territories and sharing information with prospective franchisees territory mapping and management has never been simpler.
Benefits of working with Atlas Mapping
Award the right number of territories for your franchise model
Improved franchisee efficiency
Greater confidence in franchise offer
Avoid costly territory mismanagement mistakes such as awarding the same Postcode to two franchisees
Generate more Management Service Fee through better performing territories
Create better business development plans with pre-defined territory networks
Testimonial
"The mapping exercise through Atlas mapping has proved to be invaluable in identifying the potential market that we have and then helping to reach this potential.
The demographic information is critical in helping us decide the ideal locations for our clubs and ensuring that the franchisee has sufficient numbers of the target demographic to enable them to have the best possible chance of success.
We have found that the My Franchise Atlas tool is a very effective way to communicate with prospects about the territories that are available and the demographic information contained within each. There is no doubt that this tool has contributed to our achievement of a record breaking number of franchises granted this year."
Peter Croney, Head of Franchise Recruitment, energie
To request more information about our services or to have a free, non-obligatory chat, please complete the short form below: