Date Updated: 06-January-2017
PA4You supplier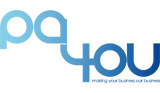 Request Details

PA4You
Are you answering every single call without fail, or do callers hear an engaged tone or answer-machine and hang up?
By simply diverting your missed and engaged phone calls to your personalised team in our offices, with our customer services and sales enquiry handling skills, we will capture the enquires you miss, and help you turn them into happy clients for your business – not the competitions.
If you want more pre-qualified leads, more diary bookings, more orders for your business then talk to us about our special franchisor group deals.
Quite simply, we are the support service that pays for itself!
To request our FREE prospectus or have an informal, non-obligatory chat, complete the short form below: