Date Updated: 28-March-2019
AMO Consulting supplier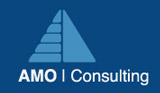 Request Details

AMO Consulting
AMO Consulting specialises in advising businesses on how to start up a franchise, how to grow their franchise network and (when the time comes) how to franchise internationally.
We have been working with and advising businesses for over 16 years, helping our clients grow their business through ethical franchising to become both profitable and sustainable.
We are also part of the expert panel for franchising in the UK, regularly speaking at seminars across the country as well as providing specialist advice across a range of sectors.
We are a small organisation, and because of this, you will always deal directly with a decision-maker. We deliver a personal service and react quickly to your needs.
About Euan Fraser
Euan originally started out as a Chartered Accountant, before he left the profession to work full time advising companies on how to grow their business through franchising.
Euan founded AMO Consulting in 2000 and since then has been working hard to advise franchisors including Baguette Express, GoCruise, Razzamatazz and Marks & Spencer on UK expansion, and Nike, Nokia and Ralph Lauren on international growth.
To request more information about our services or to have a free, non-obligatory chat, please complete the short form below: