Date Updated: 19-September-2016
Debt Collection Services supplier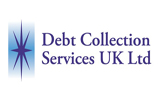 Request Details

Debt Collection Services
Debt Collection Services UK Ltd (DCS) helps organisations worldwide to protect their cashflow and profitability.
Most businesses face the worry and costs of bad debts, and whether it's a regular or occasional problem, the impact can be severe. However, DCS clients know that unpaid accounts are no longer a worry.
We're just a phone call away, ready to retrieve the money you're owed quickly and efficiently with our 'no-win, no-fee' service. Always keen to sustain your valuable client relationships, we recover the vast majority of debts without the need for costly lawyers or court cases.
Franchise-specific services
Proud to have worked for over 12 years with the major UK franchise, TaxAssist Accountants, DCS has a wealth of experience and expertise in supporting healthy credit control in franchise operations. As well as helping franchisees to collect debts, we save franchisors time, money and stress by recovering overdue commissions.
Testimony
Karl Sandal, FCIB, TaxAssist Accountants' CEO, reflects, "We see our relationship with DCS as a strategic partnership because of their professionalism and outstanding recovery rate. We highly recommend each new franchisee to use DCS and receive positive feedback from all our franchisees who do so."
To request more information about our services or to have a free, non-obligatory chat, please complete the short form below: