Date Updated: 31-January-2017
David Bigmore & Co supplier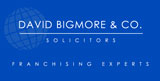 Request Details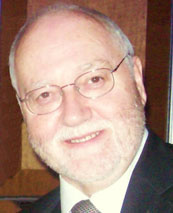 David Bigmore is the founder of David Bigmore & Co, Solicitors, based in the North West and the City of London, and operating in all parts of the United Kingdom. The firm is recognised as one of the leading legal firms in the UK specialising in Franchise Law. David was also awarded "Sole Practitioner of the Year" (in all categories of law) at the prestigious Welsh Law Awards in November 2004.
David qualified in 1972 and has been a Franchise lawyer since 1986. He founded the firm in 1992 having formerly been the Head of the Corporate and Commercial department of a medium-sized firm in the City of London.
David Bigmore & Co deals with the full range of Franchise legal issues, both in the UK and internationally, including preparing and advising on all types of Franchise Agreements and Master Franchise Agreements, buying and selling Franchisors' and Franchisees' companies and businesses, dealing with Franchise disputes and handling Franchising commercial property matters.
The firm has a very successful association with Goodman Derrick LLP, a long established City firm specialising in Intellectual Property law and the broad range of commercial law matters. Their experienced partners and staff have allowed the firm to provide the full range of legal services required in franchising matters and to deploy substantial manpower, when required.
To ask David a legal question about buying a franchise or franchising your business, click here