Date Updated: 19-September-2016
Tech4T supplier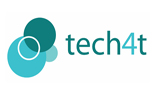 Request Details

For over 20 years, Tech4T have delivered territory mapping, retail location planning and customer targeting solutions to the franchise sector. We identify the potential market available to our clients and then help them reach that potential. Our clients range from start-ups to global franchise corporations and everyone in-between.
Our investment in people, data and technology of the right kind ensures our franchise clients maximise the value of their brand and that territories and catchment areas:
are based on the right geographic, demographic and trend data for your business model
are fair and equitable to all franchisees
contain sufficient commercial opportunity for franchisee success
Franchise Services
Tech4T's specialist team deliver:
Geographic analytics to establish franchise viability – market opportunity, most advantageous territory size, number of territories nationally
Strategic advice on franchise territory design and location planning
Franchise territory mapping from proof of concept to final design
Store, restaurant and fast food takeaway location planning and individual site assessments
Performance benchmarking for territories and sites
Fully dedicated to the ethos of ethical franchising, we are confident that the work we deliver supports this commitment.
Franchise Software
We are the authors of the first franchise mapping and management software - Territory Runner™ - designed to really help franchisors plan, map, sell and manage territories and find where best to open outlets.
Each system is cost effectively tailored to your franchise and lets you instantly share maps, demographic information and company documents with your prospects and franchisees.
Testimonial
"We have been working with Tech4T for quite some time now, they have always been great at getting back to us in a timely manner and accommodating our needs.
We recently updated our maps using their new Territory Runner system. We currently have 6 countries mapped on it and are looking to add more. Each country has a specific set of requirements due to their geography. Tech4T was great at looking for the best territory design solution for each country. We worked together until it was exactly what we were looking for.
The team loves the system, it is easy to navigate and a great tool to review territories with potential franchisees. As it is interactive, we can create exclusive Share Maps for each candidate facilitating the sales process and keeping information up-to-date."
Fiorella Alva, Franchise Development Manager, Tutor Dr, USA
To request more information about our services or to have a free, non-obligatory chat, please complete the short form below: