Date Updated: 28-April-2015
Platinum Wave supplier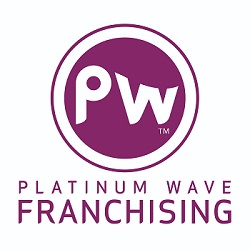 Request Details

When it comes to hands on experience building and developing franchise networks, few consultants can match Platinum Wave Founder and Managing Director Suzie McCafferty. Suzie leads a dynamic team of business specialists who are delighting clients both in the UK and Internationally with their 'part of your team' service and creative solutions.
Suzie's journey in franchising began 15 years ago when she grew her own retail brand from a single store in Edinburgh into a network of around 70 franchised outlets across six countries including the Middle East and Caribbean. Since launching independent bfa accredited consultancy Platinum Wave the team have worked with franchise brands from almost every business sector imaginable and at all stages of development.
They offer a complete franchisee recruitment service which reviews/amends/creates all your recruitment marketing collateral from website to prospectus and they ensure that all your listings are engaging and most importantly effective. They can also manage the entire recruitment process for you from lead generation, prospect engagement, Discovery Day and initial interviews right through to ensuring your new franchisees are fully prepared, professionally advised and ready to become a very successful member of your network.
Platinum Wave's Areas of Expertise:
Franchise feasibility studies
Building franchise systems
Developing franchise propositions
Franchise operations and training manuals
Developing pilot operations
Franchisee recruitment
Franchisee recruitment marketing
Copywriting
Digital Marketing
Discovery Day Management
Franchise support and training programmes and infrastructures
Franchisee dispute resolution
Franchisee performance and profitability initiatives
Future growth strategies for Franchisors and Franchisees
Franchisor mentoring
International franchising and brand expansion
Area developer, master franchising and distribution licensing
Hands on interim management
Suzie McCafferty
Suzie is the Managing Director of Platinum Wave Franchising – an international Independent British Franchise Association Accredited Franchise Consultancy. Suzie is an Affiliate member of the British Franchise Association, a Franchisor and Franchisee of the Year Awards Judge and Chairperson for the Scottish Franchise Forum.
With over 15 years of first-hand international franchising experience, Suzie is a well-known personality in the franchising world. She is a judge for the bfa's Franchisor and Franchisee of the Year Awards, Chairperson of the Scottish Franchise Forum and her company Platinum Wave is joint sponsor of Scottish Franchise Week and the Northern Franchise Breakfast.
Having franchised her own business from a single retail shop in Edinburgh to a network of over 70 franchised outlets across 6 countries from the Caribbean to the Middle East, it is fair to say Suzie's consultancy comes with an authenticity that is hard to match.
Suzie was also the Franchise Director and Board Member of national recruitment franchise and £30m turnover franchise network Select Appointments before setting up Platinum Wave which makes her the ideal person to consult with when it comes to both recruiting franchisees and maximizing the potential of your network.