Date Updated: 31-March-2017
AiA supplier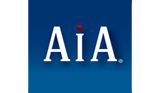 Request Details

AiA are dedicated property professionals with combined experience of more than 30 years.
The firm offers a multi discipline practice, focusing on providing the best property services from our mix of skills and experience to meet individual client needs. Our range of services include Residential Lettings, Short Term Lets, Property Management, Residential Sales, New Home Sales, Investment Sales and Advise, Commercial and Business Space Disposals and Acquisitions.
Our Advisors are well trained and have proven experience in their fields to provide you the right advise.
We invest heavily in online marketing to generate the maximum number of leads and have an in-house marketing department to see that every property reaches its full potential.
We have a number of property managers and teams of internal and external tradesmen to ensure that your property is maintained and offer maximum level of transparency and cost effectiveness.

How we help the franchise industry
As an approved supplier by the BFA, we work with leading brands across the UK to source and identify new premises for growing franchised operations.
Whether your requirement is an empty shell or a going concern, high street or out of town, we can help you save both time and money by finding you the right properties that match your given criteria in the right locations. In addition, we can also utilise our experience and market knowledge to assist in negotiating terms.
If you wish to know more, please fill in the form below.