Date Updated: 11-November-2016
MiShop.local supplier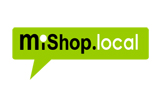 Request Details

MiShop.local helps brands to manage their local online presence and reputation.
We manage the local online presence of brands by ensuring that branch information such as name, address, phone number, branding, opening hours and Weblinks are correct wherever customers find them, or choose to look for them on-line.
We also help brands to manage their local online reputation by monitoring and responding to reviews written in local review sites including Google, Bing, TripAdvisor and many more.
We are not an SEO company, but SEOs use our services as they are integral to an effective local search strategy. We do this for brands with 10 to 2,000 locations.
To find out more about MiShop.local, please fill in the form below