Date Updated: 19-September-2016
The Royal Bank of Scotland supplier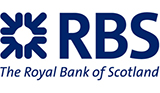 Request Details

The Royal Bank of Scotland
At RBS, our understanding of franchising combined with our depth of both local and sector knowledge enables us to provide quick but well-informed solutions to our customers' financing needs. Plus, our specialist franchise relationship managers have access to the broad range of specialist products and services.
Our aim is to build relationships that make a real difference to your business, so you'll also find our Franchise Managers are highly trained and experienced. They have excellent insight into the franchise industry and are in touch with the latest economic trends and developments.
Support offered
RBS provides a wide range of products and services to local businesses. We work closely with our customers to understand their business plans and future aspirations.
Customers are at the heart of our business and we recognise that we must invest time, effort and resource in ensuring that we deliver a proposition which goes beyond expectations.
Our commercial acumen and financial expertise is a strong combination and enables us to forge a close working partnership with our customers. This allows us to provide much more than simply financial facilities but also to act as a trusted business partner who can help businesses identify new opportunities and future growth areas.
Security may be required. Product fees may apply. Over 18s only

ANY PROPERTY USED AS SECURITY, WHICH MAY INCLUDE YOUR HOME, MAY BE REPOSSESSED IF YOU DO NOT KEEP UP REPAYMENTS ON A MORTGAGE OR OTHER DEBT SECURED ON IT
For a free, non-obligatory chat about how RBS could help you fund buying a franchise or franchising your existing business, please complete the short form below: