Date Updated: 19-September-2016
Rev PR supplier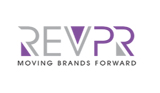 Request Details

Rev PR
Rev PR is the UK's only specialist franchise PR agency
Headed up by industry experts Sally Anne Butters and Lucy Maisey, the team at Rev PR focus on PR to boost the businesses of franchisors and franchisees alike.
Our services
Using the latest techniques, Rev PR harness the power of broadcast, print and online media channels. Raising awareness of individual brands through emotive campaigns supports lead generation for recruitment of high-quality applicants.
Consumer PR campaigns can either kick-start a franchisee's business in their assigned territory or raise awareness of the brand with suitable target consumers and their influencers.
Get more customers and receive more of those quality franchise referrals by combining your PR efforts. Rev up your franchise!
To request more information about our services or to have a free, non-obligatory chat, please complete the short form below: